It's high time that people acknowledge the repercussions of their actions. Especially the habits that could be irreversibly harming the environment. And if you weren't aware, your beauty habits could be one of the major contributors. We're talking about plastic packaging, animal-tested products and ingredients that deplete resources while destroying the planet.
But don't stress. While sustainability may not have a set definition, the first step to becoming more sustainable is awareness.
Being aware of things beyond recyclable packaging and clean ingredients such as overproduction, endless waste, worker conditions and more. Lucky for you, we've listed down 8 beauty brands that hold sustainability at the crux of their brand story.
1. Forest Essentials
The Brand: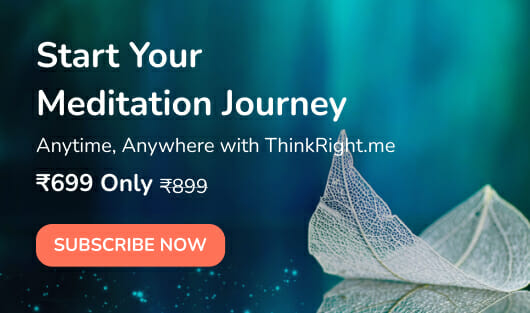 Using age-old Ayurvedic wisdom and extensive research, Forest Essentials has established itself as the quintessential Indian beauty brand that's become a household name today. And it all started with Mira Kulkarni, who single-handedly revived the art of Ayurveda in India and made it accessible to all and a luxury that everyone deserves.
The Products:
The brand believes in creating traditional cosmetics made with the goodness of Ayurveda but with a contemporary twist. With lighter textures, pure steam-distilled essential oils, organically grown unprocessed oils cold-pressed by hand and the purest of plant, herb and flower infusions, the products target various skin issues making something special available for everyone.
Where to buy:
You can shop the products on ForestEssentialsIndia.com or Nykaa.
2. Pure Earth
The Brand:
Following her passion for clean beauty, wellness and social impact, Kavita Khosa founded Pure Earth as a way to deeply connect with India. The Ayurvedic brand focuses on providing responsible luxury, performance-driven skincare and wellness products. They also support income generation programs for native Indian women and grassroots farmers.
The Products:
Drawing deep from the ancient wisdom of Ayurveda, the products hold the power of wild-harvested seeds, roots, plants and flowers to create effective concoctions that are not only richly concentrated but highly result-driven. The brand believes in eliminating toxins and restoring balance within the body, mind, spirit and universal consciousness. The ingredients used are sourced responsibly and harnessed in their purest form to provide nutrient-rich results and benefits. The products are also ocean safe, planet and people safe and 100% compostable, which is definitely an amazing step towards sustainability.
Where to buy:
You can purchase their products on PureEarth.co.in.
3. Ras Luxury Oils
The Brand:
Ras, pronounced as 'ruh-us', means the essence or happiness of life. 100% natural and pure, Ras Luxury Oils carefully blends the secrets of Ayurveda with the luxurious goodness of aromatherapy to create a line of skincare and wellness products that are absolutely organic. To contribute towards the cause of sustainability, the brand ensures complete transparency in their production, ingredients, and testing and packaging methods.
The Products:
Being the first 'farm to face' venture in India, Ras has its own farms and research lab that brings 100% pure and natural products to your vanity. Free of sulphates, parabens, silicones, phthalates, fillers, preservatives and other toxic ingredients, the brand features a range of products from radiance-boosting elixirs and luxe tinted lip balms to glow toners and facial sculpting tools.
Where to buy:
You can purchase their products on RasLuxuryOils.com.
4. Kiro Beauty
The Brand:
Founded by Vasundhara Patni keeping integrity and efficacy in mind, Kiro is clean beauty and makeup brand that serves as a testimony that makeup can being filled with natural goodness and nothing more. High on impact, long-lasting and easy-to-use, their products let the skin breathe while also achieving highly aesthetic makeup looks.
The Products:
100% vegan, animal cruelty-free and paraben-free, their lush and luxurious products include stunning eye shadows, eyeliners, kajals, highlighters, blushes, lipsticks and more. Rich in ingredients like jojoba oil, rosehip oil, shea butter, vitamin E, argan oil, vitamin C and more, the products come infused with natural nutrients. This means they hydrate, moisturise, soften and add a glow to your skin while making it look absolutely flawless.
Where to buy:
You can purchase their products on KiroBeauty.com.
5. Pahadi Local
The Brand:
As the name suggests, the brand amalgamates the luxury and the simplicity of the Himalayas to envision products that align with nature and bring you the purest form of ingredients. Their source-to-bottle philosophy promises utmost purity with the help of accredited laboratory testing, compliance under stringent parameters and endless logistics. Owner Jessica Jayne launched the brand from her hometown Shimla after being wooed by the charming recipes and ingredients found in the mountains.
The Products:
Sourced from the local pahadi community and brought to you in their purest form, the products are devoid of any chemicals or preservatives and are filtered using a muslin cloth as to not tamper with the natural essentials present in them.
Where to buy:
You can purchase their products on PahadiLocal.com.
6. Ruby's Organics
The Brand:
Beauty begins with you and your definition of it and Ruby's Organics believes in making beauty a medium to help you feel like the best version of yourself. Made using only natural and organically sourced ingredients, the brand additionally infuses its products with bio-active ingredients that serve as a gorgeous boost to your skin.
The Products:
Founded by Rubeina Karachiwalla, Ruby's Organics features a range of lipsticks, concealers, highlighters, foundations, bronzers and eyeshadows that are 100% organic with no chemicals or synthetics. Containing ingredients like beeswax, jojoba oil, shea butter and more, the products are planet-friendly as well as skin and health-friendly.
Where to buy:
You can purchase from Ruby's Organics on RubysOrganics.in.
7. Soul Tree
The Brand: As the first Indian brand to offer European certified natural wellness and beauty products, Soul Tree brings the authenticity of Ayurveda and the transparency of honestly-sourced organic ingredients to create earth-friendly products. Founded by Vishal Bhandari, the brand is found today in all major Indian cities as well as France, Germany, Switzerland, UK, Spain, Bulgaria, Ukraine, South Africa, Australia and Japan.
The Products:
Collected through NGOs who work with local farmers and communities, the ingredients used in Soul Tree products are completely ethically sourced and without harsh chemicals and alcohol. This means they don't contaminate the planet and also don't harm the skin. Their products include a range of ayurvedic makeup from kajals, lipsticks and BB creams to mascaras and lip glosses as well as several nourishing and healthy haircare and skincare products.
Where to buy:
You can purchase their products on SoulTree.in.
8. Neemli Naturals
The Brand:
A homegrown startup based in the suburbs of Mumbai, Neemli Naturals takes the term 'natural beauty' very seriously. Breaking away from the several beauty giants that greenwash the market, Neemli Naturals believes in result-driven skincare and wellness that comes from the purest ingredients while being kind to the planet.
The Products:
Most products are formulated keeping instant results and long-term benefits in mind. Banking on the highest quality ingredients from completely plant-based sources, the products are 100% natural, cruelty-free, vegan, sustainably sourced and environmentally friendly. By handcrafting the products in small batches, Neemli Naturals ensures the quality and freshness of the products.
Where to buy:
You can shop their products on NeemliNaturals.com.
Read more: 10 Highly Motivational Quotes By Kalpana Chawla
Like & Follow ThinkRight.me on Facebook, Instagram, Twitter, and Telegram to stay connected.