Increased exam pressure, assignment deadlines, conflicts with parents, peer pressure are just some of the stresses that our kids face daily. In a world where stopping is akin to missing out on opportunities, stress has been identified as adversely affecting memory formation, difficulty in recalling what one already knows, underachieving, etc. in otherwise healthy kids. Though behaviour pattern cannot be changed, we can definitely alter the response mechanism in our kids by teaching them to meditate. Not only does meditation help in being more focused and productive, it also helps kids to be more relaxed.  
In these stressful times, it is necessary that the kids and parents take out time from their schedule to meditate. The thumb rule is to meditate at least twice a day for at least 5 minutes or one minute for each year your kid is. For instance, if the kid is three-year old, sit with them to meditate three minutes twice during the day, while a seven-year-old can meditate for eight minutes before the rush begins and once again before sleeping. This will also ensure a restful sleep, and we all know that if one is well-rested, it helps sharpen the memory in the long run. In fact, regular meditation has been shown to affect IQ gain by 23 per cent, according Siegfried Other, former president of the neurofeedback division, Association for Applied Psychophysiology and Biofeedback. 
Help your child increase self-awareness and their belief in themselves with this meditation.
How Meditation Helps to Sharpen Kids Memory 
Reset  
For kids who are juggling multiple things at time, and adding to their stress with each passing hour – consciously and unconsciously – meditating helps in dealing with stressful situations and uncomfortable emotions. This not helps realign the habits but also reset the pent up emotions that adds to the stress. This, in turn, leads to clearing the clutter from their brain and the kid can use their memory more affectively by letting go the fuzziness.
Restore 
Meditation helps restore balance in kids – mental, emotional and physical. In a world full of distractions, meditation helps to restore the balance that kids and us, parents, have been neglecting as well. Regular meditation has been linked with enhancing various cognitive processes, especially sustained attention and better memory.
Rejuvenate  
A recent finding published in Behavioural Brain Research establishes eight weeks of daily meditation helps tremendously in decreasing negativity, improve memory and attention. Meditation not only helps one attain a positive and can-do attitude but also helps sharpen memory in kids.  
Relax 
Overwhelmed with information and ideas, social media noise, kids need to relax. Meditation can help them relax their mind and body. While stress may lead to difficulties of learning and remembering under stress in the classroom, regular meditation leads to better learning and robust memories.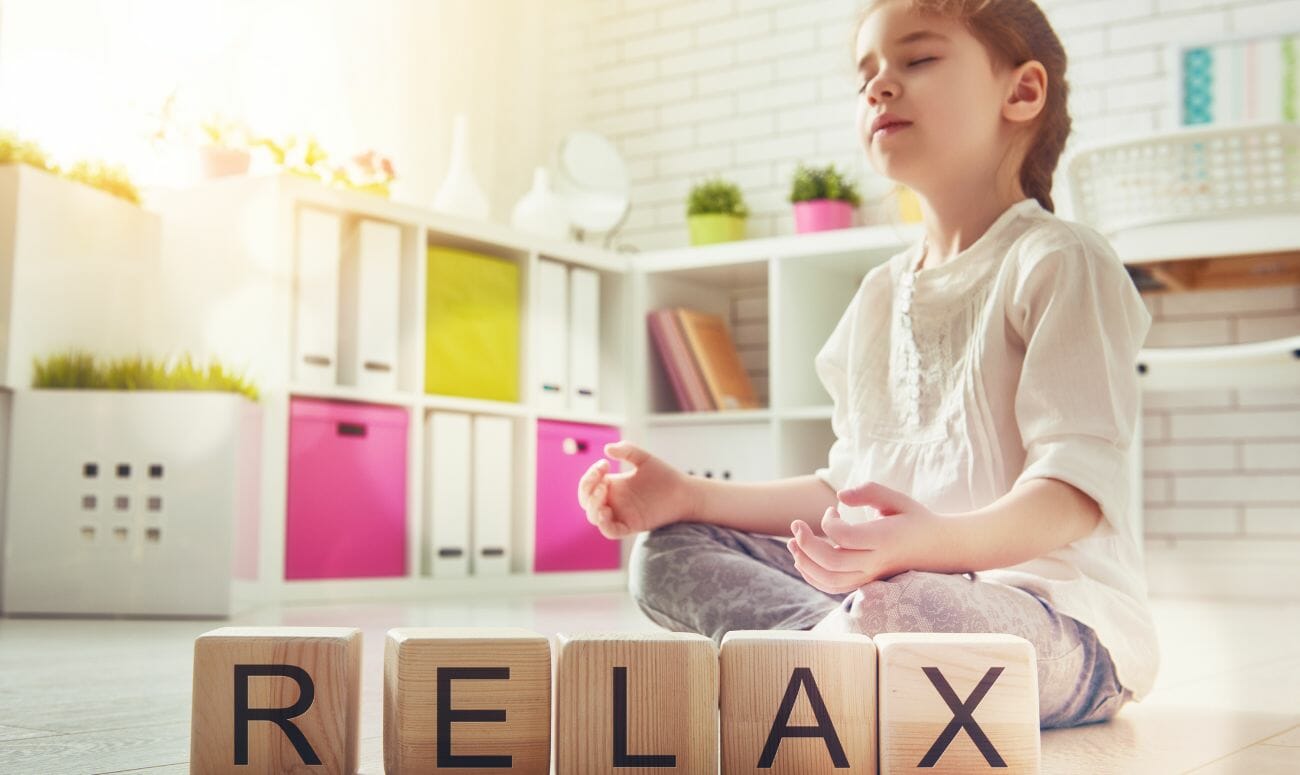 Release 
Simply controlling your breath while meditating reduces the stress hormone called cortisol. With meditation, the mind is wanders lesser and therefore lowers stress levels. This results in better control of mindful engagement with what they study and read, rather than just seeking activities that keep them mindlessly engaged.
Reaction 
When kids are stressed, their reaction is usually 'fight or flight'. With meditation, the heart rate slows and your blood pressure drops, stress and anxiety reduce too – and kids feel more in control to be able to deal with any situation. Once this habit is formed, the mind's ability to absorb information and retain it for longer period of time also increases.
The benefits of meditation are manifold. It helps kids to focus easily, being less reactive, better sleep, better relationships, being calm and productive. But most importantly, it helps sharpen kids memory. The best thing about meditation is it can be done anywhere, any time. So the next time your kid asks for screen time, ask them to meditate for at least 3-5 minutes before you give in.
Ananya is a mother to an eight-year-old boy who believes in the power of meditation to keep calm and carry on. 
Read More: Are You An Emotionally Mature Person? 10 Signs To Tell You
Like & Follow ThinkRight.me on Facebook, Instagram, Twitter, Pinterest and Telegram to stay connected.