Yoga has become an increasingly popular practice in the world. From athletes to movie stars, people are actively involved in this practice. There might have been a reiteration of the practice in the West, like Power Yoga, Hot Yoga, Goat Yoga (Yes, that's a thing!), and even Beer Yoga; the basics of Yoga remain the same which includes exercise through postures. Not only does Yoga help you tone your physical fitness, but also helps with stress and mental relaxation techniques.
In this past decade, there has been a boom of Yoga teachers and students especially in the lockdown when there's been relatively less movement because of social distancing.
So, if you're interested in Yoga maybe now's the right time to begin your journey to make a career out of it.
Here's how you can begin: –
Learn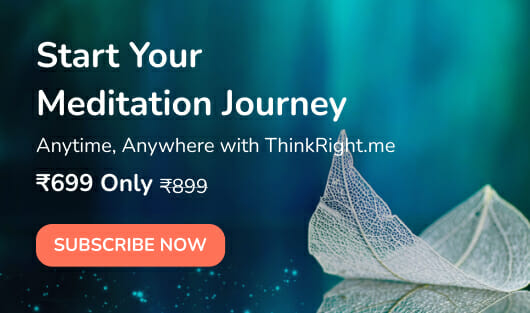 It is important to learn the craft before you begin teaching. Apart from Yoga instructors who will provide you with lessons, it is important for you to get to the base of it. India is home to several universities that teach Yoga as a professional course. Universities like Patanjali University, Dev Sanskriti Vishwavidyalaya, Gurukul Kangri Vishwavidyalaya, Dr. Hari Singh Gour University, SDM College of Naturopathy and Yogic Sciences, Bihar School Of Yoga, and Murarji Desai International Institute. Most of the courses are for a year and can range from Diploma to an MA which depends on the choice of your preference.
Apart from these colleges, you can also attain short-term Yoga courses to become a Yoga professional. The government of India has launched a "Scheme for Voluntary Certification of Yoga Professionals". The Quality Council of India (QCI) that provides accreditation standards for various sectors has developed this scheme.
Courses like one-year diploma in yogic studies, one-month teachers' training course (TTC) by the Yoga Vedanta Forest Academy in Sivananda Ashrams at Rishikesh and Kerala, Parmarth Niketan at Rishikesh, Shantikunj at Haridwar and the Ramamani Iyengar Memorial Yoga Institute (RIMYI) set up by BKS Iyengar provide courses in the trade.
Once your course gets over, there are various jobs that can you take up in the field of Yoga. The job opportunities include: –
Yoga Instructor- Someone who teaches a wide range of Yoga postures and also focuses on teaching breathing habits and techniques.
Yoga Therapist- Mainly deals with people having physical problems like back pain, high blood pressure, asthma, and also emotional issues like stress and anxiety.
Yoga Advisor- A Yoga advisor will help you figure out your new Yoga energy and they will also help you with questions and concerns about Yoga and its practice.
Yoga Researcher- A Yoga researcher looks into the benefits of Yoga to treat diseases like diabetes, multiple sclerosis, HIV, cancer, stress disorders, depression etc.
Yoga Aerobics Instructor- A Yoga aerobics instructor choreographs Yoga moves and conducts classes as an aerobic exercise. These instructors must have ample knowledge about the fitness industry and must be well-versed with Yoga, Aerobics, and gym techniques.
Yoga Consultant- Yoga consultants cater to people willing to set up their Yoga studios or wellness centers. Yoga consultants design yogic programs and guide on location for setting up the Yoga studio, Branding and Marketing consultation, sales processes, online presence, etc.
Practise
Knowledge is of no use unless we practice. So, take out time to practice your art. The more you practice, the better you become. Start by taking out time every day and stick to these timings. As and when you gain confidence start teaching others. Start by family and then help your community.
Make sure you put in the hard work, do your preparation, and practice as much as you can.
Read more: She Quit Her Corporate Job, Started Yoga Love And Decided To Share Her Love With Yoga With Everyone
Like & Follow ThinkRight.me on Facebook, Instagram, Twitter, and Telegram to stay connected.