Commitment. This seemingly ordinary word from the English language holds many a man ransom to its profundity. The word 'man' is gender neutral in the context of this argument. Commitment phobia plagues men and women alike; it is a person thing, not a gender thing. But why even is it a thing? And, what is fear of commitment?
What is fear of commitment?
The dictionary defines 'phobia' as a persistent, irrational fear of a specific object, activity, or situation that leads to a compelling desire to avoid it. So, what is fear of commitment or commitment phobia? Commitment phobia can be defined as the irrational fear of committing completely to a person or a relationship or a work project, and so on.
What are the reasons behind a person's fear of commitment?
There could be many reasons why people find it difficult to commit to someone or something. The fear of commitment extends even to self-growth and evolution. It has a lot to do with an inherent fear of not being able to give yourself completely to something or someone. It is also about holding back your resources of time, energy, attention, care, or love because one is afraid to be vulnerable or to open up.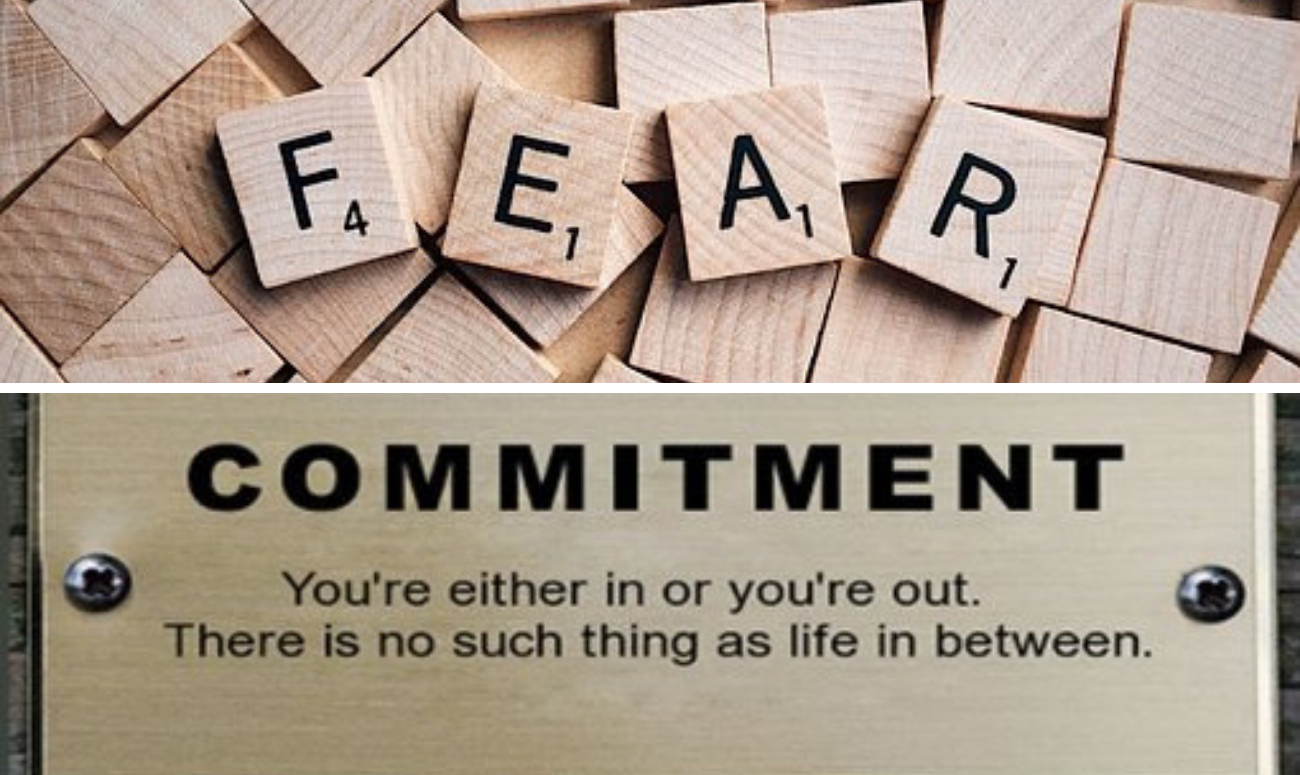 Commitment is about being true to yourself first. A person who is inauthentic with their own self finds it extremely challenging to be committed to anything outside of them. You made a new year resolution to work out daily or write a journal or volunteer at a social service every weekend. But, one month into the new year and your commitment never seemed to take off.
Why? Because of a lack of respect for yourself. Yep, when we don't respect ourselves, we do not honour our objectives and never put our words into action. When we value ourselves, that self-worth extends to our thoughts, words, and actions. And we remain committed to our resolutions and promises.
How to manage this phobia?
Meenu Mehrotra, a certified archetypal consultant and spiritual healer shares her views. She explains that courage and faith are the lessons for someone who has commitment phobia. She further shares that it's crucial to talk about your fears to a therapist. You may also want to feel safe when opening up to someone.
Enhancing your self-esteem and building your inner strength can help you avoid a paralysed feeling. It's more about not letting the feelings of fear sabotage your empowerment. At the core level, dealing with any phobia is a journey of self-empowerment. Yoga, breathing exercises, and journaling are powerful tools, and so is meditation. Even a simple commitment to exercise daily can help us deal with this phobia in an empowering way.
So, what are you waiting for, take your fear by its horns and beat it in this game of life.
READ MORE: YOUR KID'S PERSONAL SPACE IS IMPORTANT