Just hearing the mention of an interview one starts sweating bullets. Many would disagree, but the fact is that most people get extremely nervous while going for a job interview. The first step to overcome this fear is acceptance of the fact that you have an interview phobia. Paying attention to minor things, by using a few interview relaxation techniques, and by making small changes in your life, you can overcome these fears.
Here are a few interview relaxation techniques:
#1 Leave home early:
Arriving for an interview late is the worst thing that one could do. This just leads to heightened levels of nervousness; hence it is always wise to reach the interview location much before time. In case you reach very early, just while away time in a nearby coffee shop. Have a cup of coffee, relax and let your mind unwind. A rested mind does wonders for your confidence.
#2 Prepare for the interview beforehand:
Always remember to prepare well before any interview at hand. Go through the various questions which may come, and get answers for the same. Also, ask your family and friends about various questions which may be asked. This is what is called a mock interview. Along with this, you should gather proper information about the company and the post you are applying for.
#3 Enact the interview scene:
Enacting the interview a day before the main event, will give you the benefit of knowing where you are fumbling and where you can improve yourself. This is an effective way of keeping your mind at peace and gives you control over your emotional state.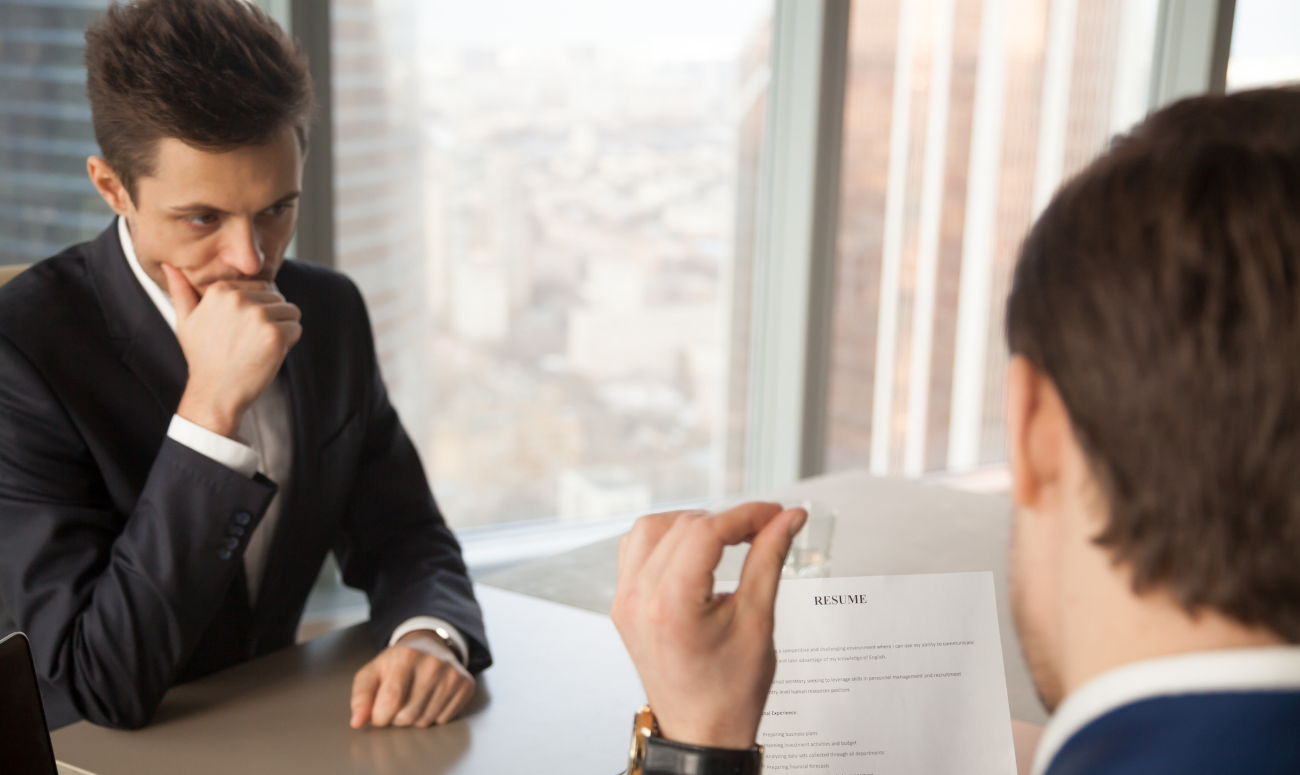 #4 Wear comfortable clothes:
Before any interview, the candidate is always nervous. Ill-fitted clothes, cause extreme discomfort, which just adds to that nervousness. It is essential for your whole body to breathe in order to feel relaxed. It is always better to wear comfortable formal clothes, which can help you relax.
#5 Don't be intimidated by the other candidate:
In case the interview is a walk-in interview, it is obvious that there will be many other candidates. It is essential that you strike up a conversation with them, especially with those who have completed their interview process. This will you an idea of the kind of questions the interviewer is asking. However, always keep in mind not to be intimidated by the other candidate. Don't believe every single word they say. It is quite possible, that the other candidate would misguide you. Not everyone will want you to succeed. Always be alert and mindful, and pay heed to your conscience.
#6 Think Positive:
Positive thinking has immense significance in our lives. It helps you in overcoming your fears and phobias. Especially before an interview. Instead of letting negative thoughts increase your already nervous mind, think positive thoughts. Optimism will definitely lead you towards success.
These interview relaxation techniques will help you ease any interview.
Read More: BRAVE WOMEN FIREFIGHTERS OF RAJASTHAN