When it comes to sustainable fashion, it can be hard to know where to start. The information available is endless and the new and established brands offering 'slow fashion' are countless, so it's understandable that anyone who is just transitioning into the movement could feel a little overwhelmed. In light of this, ThinkRight.me decided to speak with One Less founder and CEO Hansika Chhabria on how she's creating a brand that's meant to be a sustainable force for good in fashion today. "Shopping sustainably is very difficult just because there's a lack of options and then the options that do exist are sometimes very limited which can be very frustrating and it kind of forces you to buy something that's outside of a sustainable brand. But I think it's just up to an individual to be a little more mindful about what they're purchasing, and that's all you can really do, right? Just be conscious about your practices."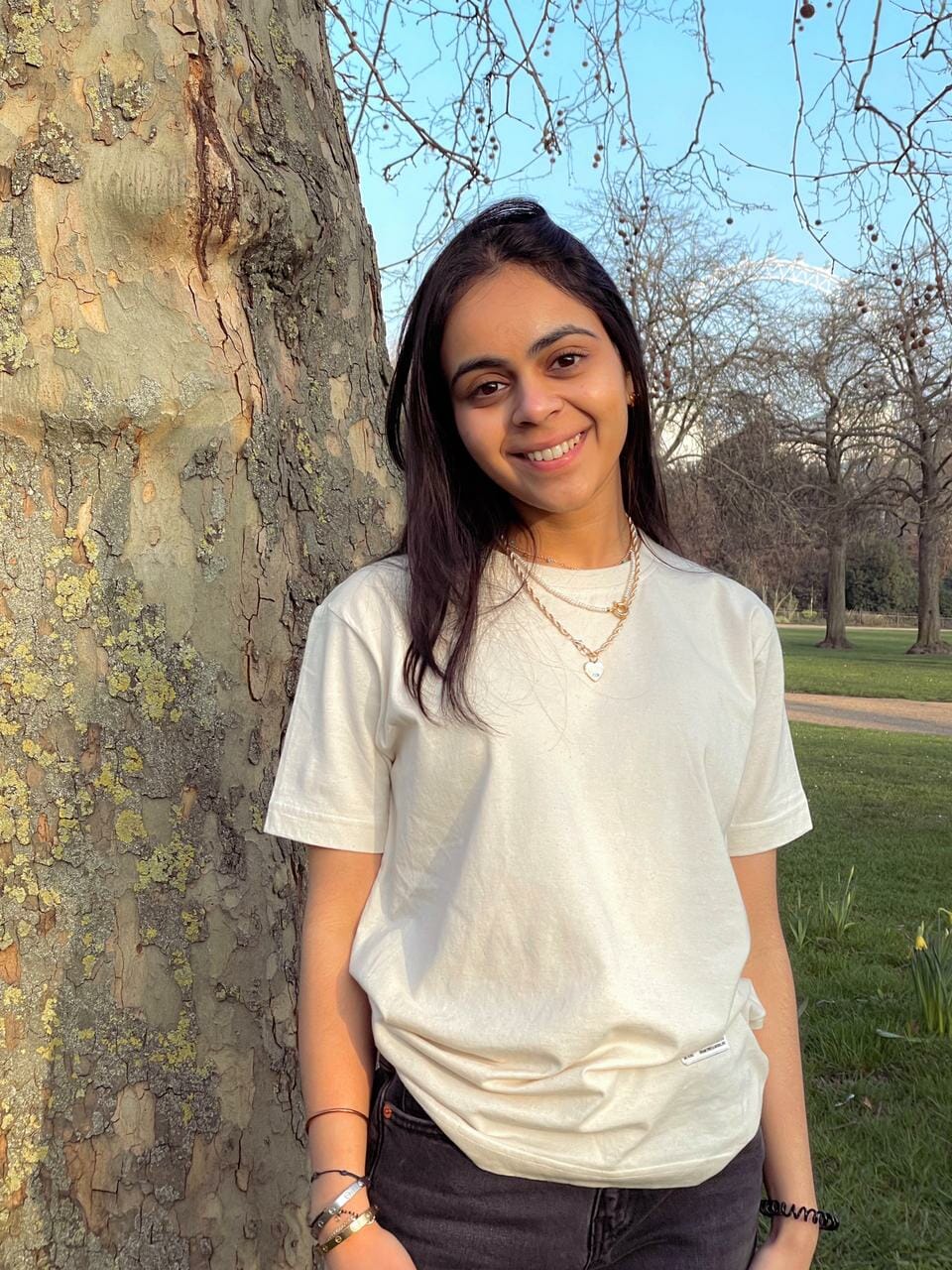 One Less as a brand solely focuses on making sustainability a daily lifestyle. With clean, minimal, neutral and timeless designs, the fashion brand works at the intersection of street fashion and comfort to create everyday wear that's meant to last and be loved for a long time.
ThinkRight.Me (TRM): Could you please give us a brief background on yourself? What has your journey been like that led you to where you are now?
Hansika Chhabria (HC): I got into the field of sustainability while I was at university in London around five years ago. I was part of Extinction Rebellion, which is an NGO that works with climate change. Through the whole process I was educated on the different issues we're facing right now as a population. And all the things that could be controlled by having simple rules in place or just simple conscious mindful practices for everyone.
While learning this, it became very clear that even I, as an individual, was not doing any of that, and this was a time when at university you would go out every weekend and you'd want something new to wear. And that was kind of the mindset that everybody around me was in, including me, where I would have a night out and would say, "I need to get something new," and I'm sure that everybody in that age group does that and I think a lot of people till date still do. I realized that was the most unethical way of overconsumption because you would buy something, wear it for an event and then never wear it again. Or maybe wear it once or twice and then eventually it just sits in the back of your cupboard, and you don't think about it. And you to the next weekend to repeat the process all over again which is incredibly toxic and harmful for the environment.
Once that came to light and I was aware of that fact, I obviously was a lot more mindful about every purchase that I was making. I did a lot of research and educated myself on the topic far more than what my course was teaching me. And when I did come back to India, it was right before the pandemic, and it was important for me to try and see how I could incorporate what I had learned, in India.
We've had a lot of sustainable brands that have existed in India for a long period of time. But there has been no conversation regarding that, and a lot of the brands have had a very specific aesthetic where they're more focused on women, or they're more focused on ethnic wear like sarees, something that you can't wear on a day-to-day basis. You need an occasion to wear it and that to me was not ideal because if you're promoting sustainability and you want individuals to be sustainable, you want it to be on a regular basis, not only when you're focusing on an event. That's where the idea and the brand came about, and that's what One Less essentially stands for; to have sustainable alternatives to your everyday essentials.
We focus on keeping our designs very, very simple and very wearable. There's a checklist where we go through our products and we say, "Will we be able to wear this 10 years from now?" And the answer is always "Yes," because when am I going to stop wearing socks? When am I going to stop wearing T-shirts or sweatpants, clothing that is uber comfortable. So that's how every one of our products goes through that checklist of saying, is this something that is an investment for an individual, or is it just something that they'll buy and forget about? And that's essentially why we create the way we create. It's not heavy on design, it's not heavy on having different textures and patterns. It's very simple. And it's something that you can integrate into your daily lifestyle without thinking twice. And that's what we focus on to make sustainability a part of your everyday lifestyle.
TRM: I love the name of your brand, but why did you decide to name it One Less? Was it always meant to be a slow fashion brand, or did it first evolve as something different?
HC: One Less has always been a slow fashion band. The whole concept of the brand was to tell people that you don't need that much. You don't need to be overconsuming. You don't need to keep buying things and the name came from contributing to One Less environmental hazard, One Less health risk to workers, One Less carbon footprint, One Less gender stereotype, One Less piece of clothing. And those are the kinds of things that we thought about while coming up with the name and the kind of things that we practice daily when we work with our clothes. Like, for the One Less gender stereotype, we ensure that all our designs are created in a gender-fluid manner. It's very open and free for all.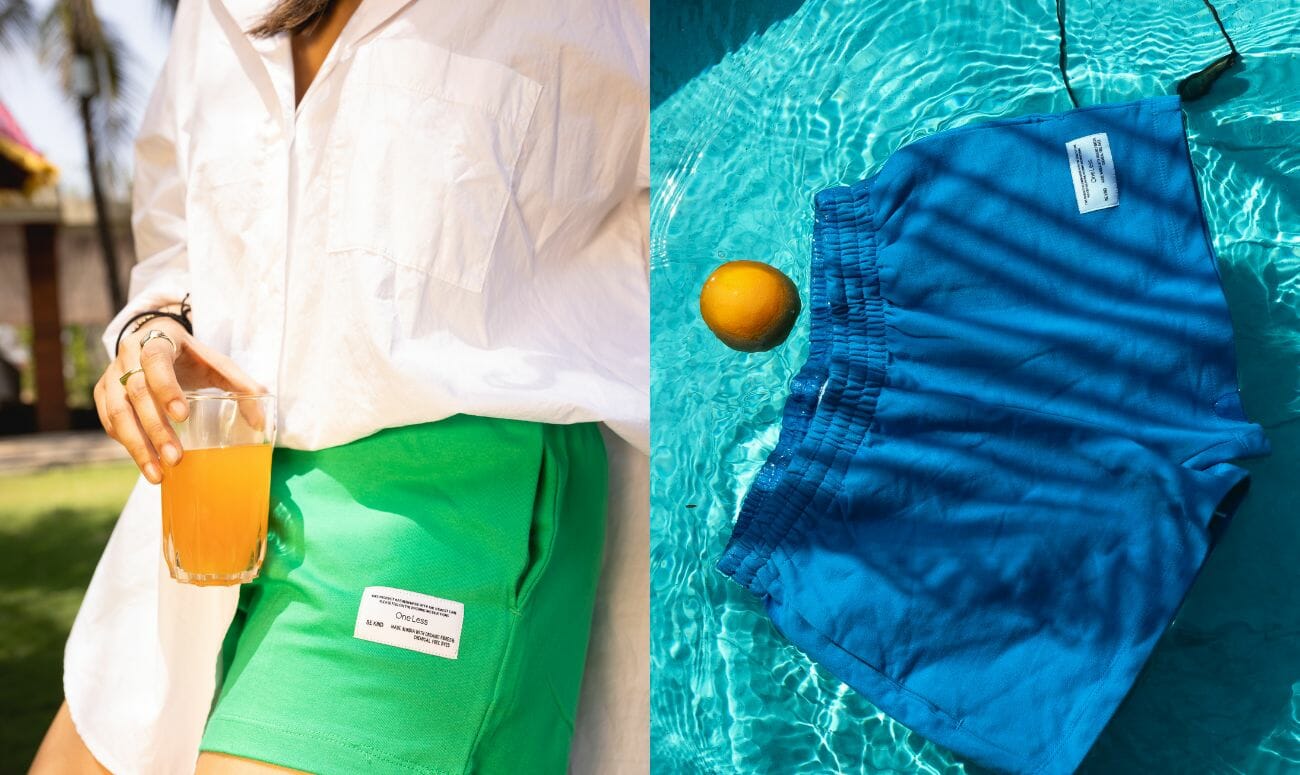 And of course, we have an age bracket of a younger target audience, but we still have customers that come up in their late 50s or late 60s and will buy socks or a T-shirt and that's what the brand really stands for us, proving that anybody at any point in their life can wear our products and feel good about themselves and about the fact that they've contributed a bit less to the environmental disaster.
TRM: Personally, what have you found to be the most difficult part of shopping responsibly?
HC: It's basic human nature where you go out and you see things and your immediate response is that I want that, and I want this, and everybody goes through that, but what's been most challenging and important for me is to think through what I'm buying because it's very easy to get swayed by social media and Instagram and Tik Tok, where there's a certain trend that lasts for two weeks and then you buy something and wear it for that period of time. And then the trend is gone and there's no wearing it again.
Shopping sustainably for me has been very important in just asking myself very simple, basic questions.
Do I want to wear this for longer than six months at the minimum at least?
Is it something that I see myself wearing for a long period of time?
Can I use it in different ways?
Is it something that I can only wear with this one look?
And I think those are the most important things to ask yourself while shopping. And of course, shopping sustainably is very difficult just because there's a lack of options and then the options that do exist are sometimes very limited which can be very frustrating and it kind of forces you to buy something that's outside of a sustainable brand. But I think it's just up to an individual to just be a little bit more mindful about what they're purchasing, and that's all you can really do, right? Just be conscious about your practices.
TRM: Do you think that the fashion industry is slowly evolving into a more sustainable one? Or do you think it's up to individuals to change that themselves?
HC: I think it's important to take into perspective what each brand is doing because we do have a lot of green washing going on in the industry. There are a lot of brands that will talk about being sustainable and using sustainable practices, but then also have 1000 pieces in their new collection which is unreasonable. There is nothing sustainable about that, so it's very important to keep that thought in your mind when you are reading about slow fashion to make sure that you're not fooled by all the green washing going around. But I think largely there are a lot of different practices that are being undertaken by a lot of big brands as well. A lot of the LVMH group brands have stopped using leather or using any animal skin. It's great to see that the larger fashion houses are taking onus and incentive to just be a bit more sustainable and re-check their practices. Although, I think the most important sector of the industry is the sustainability of fast fashion brands. And until there are not enough rules to curb the practices of fast fashion brands, we will never really see a big change towards a sustainable future, at least in the fashion industry. I think we have a long way to go.
TRM: With respect to fast fashion and one less being a slow fashion brand, what do you see as the most significant obstacles of growing an ethical brand in an industry that's just opening the door for such brands right now?
There are a lot of issues that we face through the whole process, starting off with the most basic thing that we don't have availability for which is different fabrics that we would like to use. We do use organic cotton and that's one of the most sustainable fabrics. But there are materials like tensile hemp even bamboo for clothing that we've wanted to use for a while. It's just a lack of resources in India, which makes it very difficult for us to adopt these fabrics. As well as the fact that there is no governance as to where we get the fabric from so, for organic cotton it's great because we are certified and we have a certification to say that all the fabric we're using is grown using no pesticides or chemicals, we're using less water and it's nice to have that sort of governance, but for a lot of other fabrics, like hemp, that doesn't exist. It would be a lot nicer to have a governing body that authorizes it for the fashion industry.
And I think along with that is also the dying process that exists in fashion industry in India. There are parts of the country where there are great governing bodies who have set a lot of rules and regulations as to how you can dye certain products, or how you know you use the water, how it's filtered, how it's cleaned. But there is also a large part of the country where a lot of production happens and none of that is investigated. It's very difficult to just find a supplier or work with the vendor that you trust 100% and has been certified by a governing body to be completely sustainable.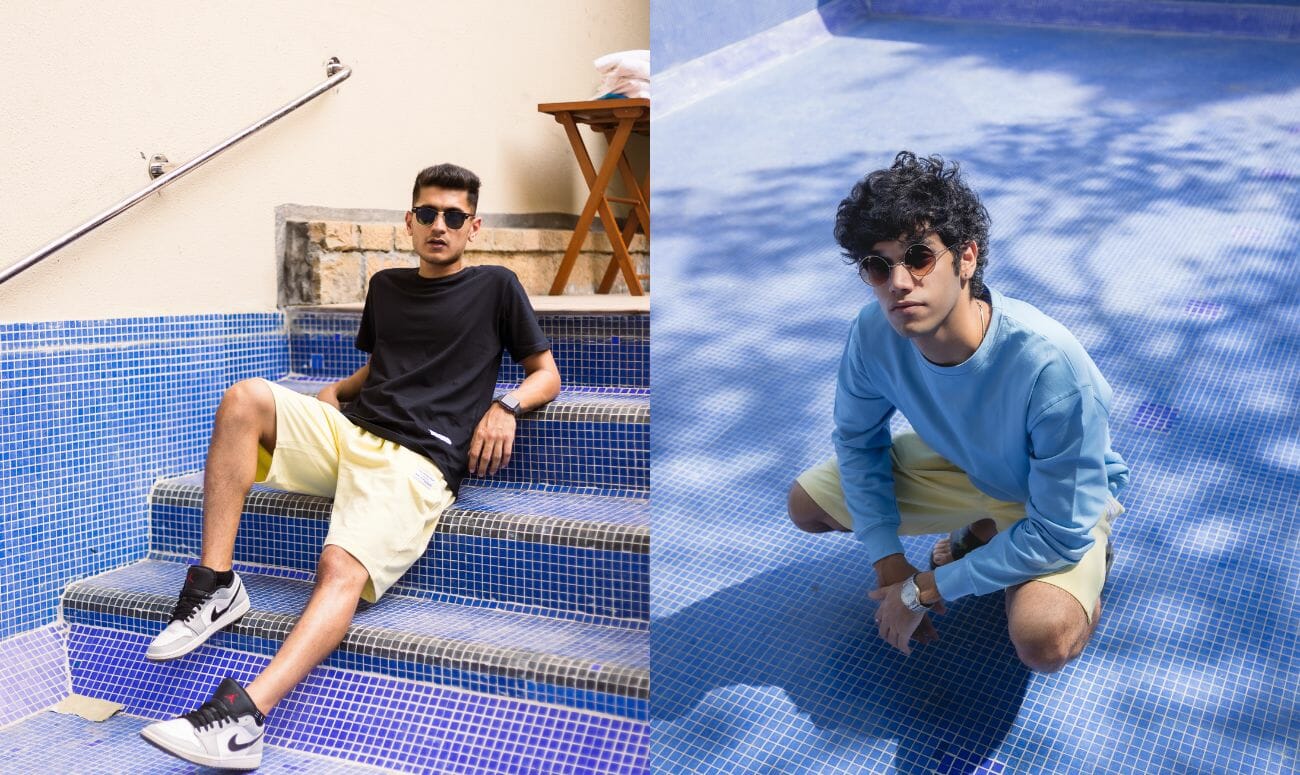 TRM: In your opinion, what do you think are the greatest benefits of running a socially conscious business?
For us, I think primarily it would be the fact that we do have our tree planting scheme. For every purchase that you make we plant a tree on behalf of you. We work with the Sci-Tech Park in Pune as well as an association called Mukul Madhav Foundation with whom we do this. And in a district outside of Pune, we work with the farmers in the region and help them with this tree planting scheme. All the trees that we plant are fruit bearing trees, so this helps the farmers because all the fruits are sold by them and all the money that comes from the selling of fruits goes back to them. It's very fulfilling for us to see that the one tree that we planted helps facilitate the life of a farmer and their kids, which is incredible.
We also make sure that we work towards empowering women as much as possible. We have been working with women in different sectors; for the knitting of the fabric, for stitching or dying, we ensure that they are looked after well. A lot of these women are sometimes widows and they don't have the best income methods, so we are able to help them with that as well. And we are trying to do our best with as many environmental practices as possible, trying to see what we can do in both the social and environmental sector.
TRM: Do you have a specific audience that you feel will really appreciate the design direction you're going in?
Yes, we experiment a lot, so our essential target audience is someone who appreciates minimal, basic conscious clothing and that I think you can see through all our design practices where it's very basic and very minimal and it's a classic piece that you invest in for the future. What we also try and do is we have our graphic T-shirts, and we have our graphic sweatshirts and hoodies, and we are trying to also appeal to a younger generation where they like to have something on their clothing to make a statement.
Our design direction can be easily split between somebody who wants to make a statement with their clothing and someone who wants to be understated. We are trying to attract both those people in the sustainable field overall and hopefully be able to meet both of their needs. You'll see in the next few collections where we explore wider design directions as well.
TRM: I understand that growing a sustainable brand is not as fast compared to a brand that's not following ethical measures, but how do you set the goals for yourself and your brand and where do you see yourself in perhaps five years or 10 years of time?
I completely agree with you. It's a very different growing process for a sustainable band, especially with the market in India, where sustainability is just kind of taking off. It's not as widespread as it is abroad, so it is a very slow growing process, but there are a lot of different people who have come on board. There's a lot of different things happening with the sustainability sector specifically for fashion in India, so it's great to see that, and hopefully in the next year or two years we will see sustainable fashion booming in India, which is when we will be able to make a significant difference.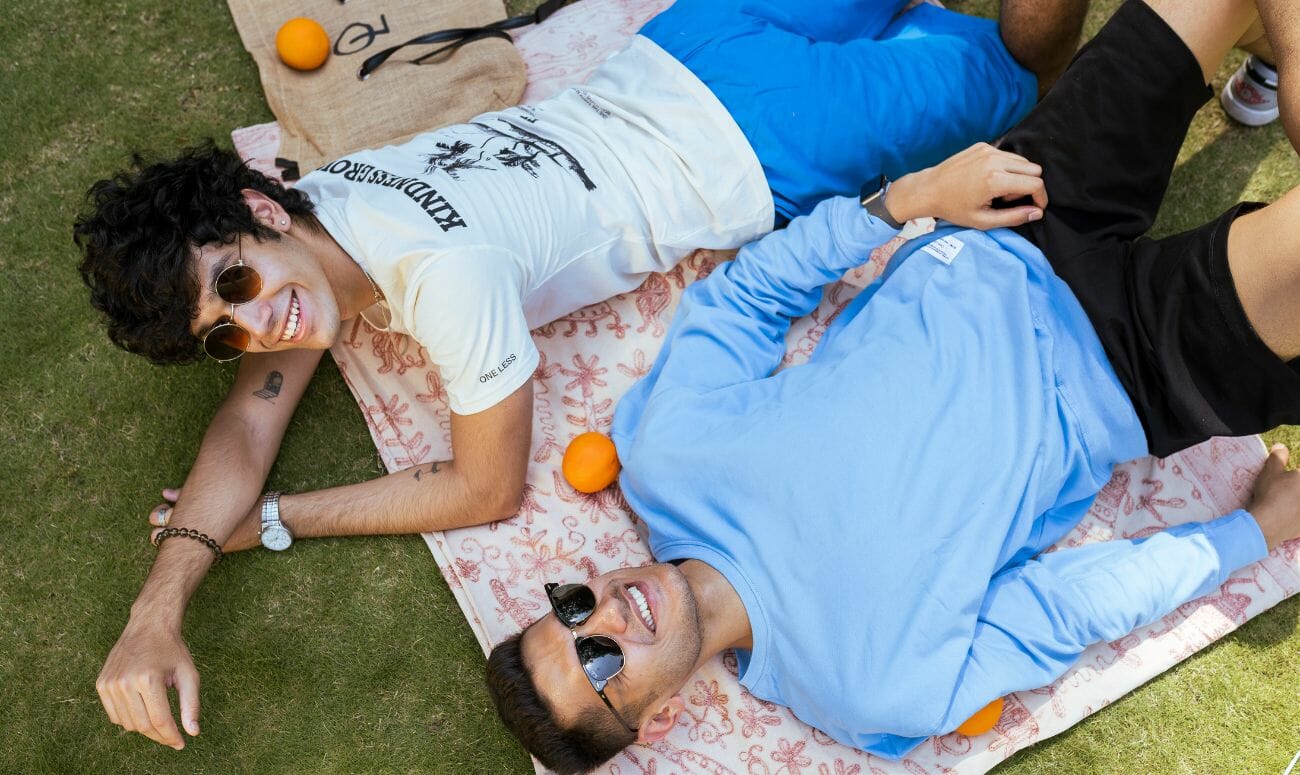 But I think in the next 5 to 10 years, I do see sustainable fashion becoming not something that's a marketing tactic for brands, but a necessity. It becomes a necessity to be sustainable because at a point very soon people are going to stop wanting to buy fast fashion. And that's a great mark for us, because it's in the ethos of what we do. We don't use it as a marketing tactic, we just use it as a how we want to create the brand and build a brand. And hopefully we will be able to expand into different things. Maybe homeware or furniture. There's an unlimited array of options that we can work with under the brand of One Less so it's just exciting and interesting to see what we could do.
TRM: As an ethical business owner and consumer, does the concept of mindfulness spill into other aspects of your life as well?
Mindfulness is actually a very important part of my life as an individual and I think it helps to maintain a sense of creativity, but also a sense of calm. When you're doing so much and there's so many different things going on around you, it's very, very important to maintain mindfulness and peace of mind as much as possible.
A couple of things that work for me are meditation. Maybe not every day, but I meditate at least a few times a week for at least 20 minutes. And then I have a habit of journaling, so I journal every morning and every night, and I think it's these small practices that ground you and help you become a lot more conscious about what you're doing and how you spend your time. Or you know what you read or what you look at. And I genuinely believe in mindfulness and mindful practices in general that are very, very important for overall growth of a person but also to be a lot more sustainable as well.
Read more: How Can Sleep Meditation Relax My Mind Before Bed?
Like & Follow ThinkRight.me on Facebook, Instagram, and Telegram to stay connected.