Indians have always shown resilience under pressure. Trial by fire has been the stronger point for Indian Freedom Fighters. They have left behind a legacy of courage, fortitude, and their unconquerable spirit. The sacrifices of Indian freedom fighters are the very reason India today stands proud and is walking into the era of New India. Here's saluting the sacrifices of Indian freedom fighters, who laid down their lives for the sake of every Indian's freedom. This freedom of India is a result of a long and consistent struggle spanning 2 centuries. These 200 years of struggle saw countless freedom fighters, many of whom are unheard of.
Sacrifices of Indian Freedom Fighters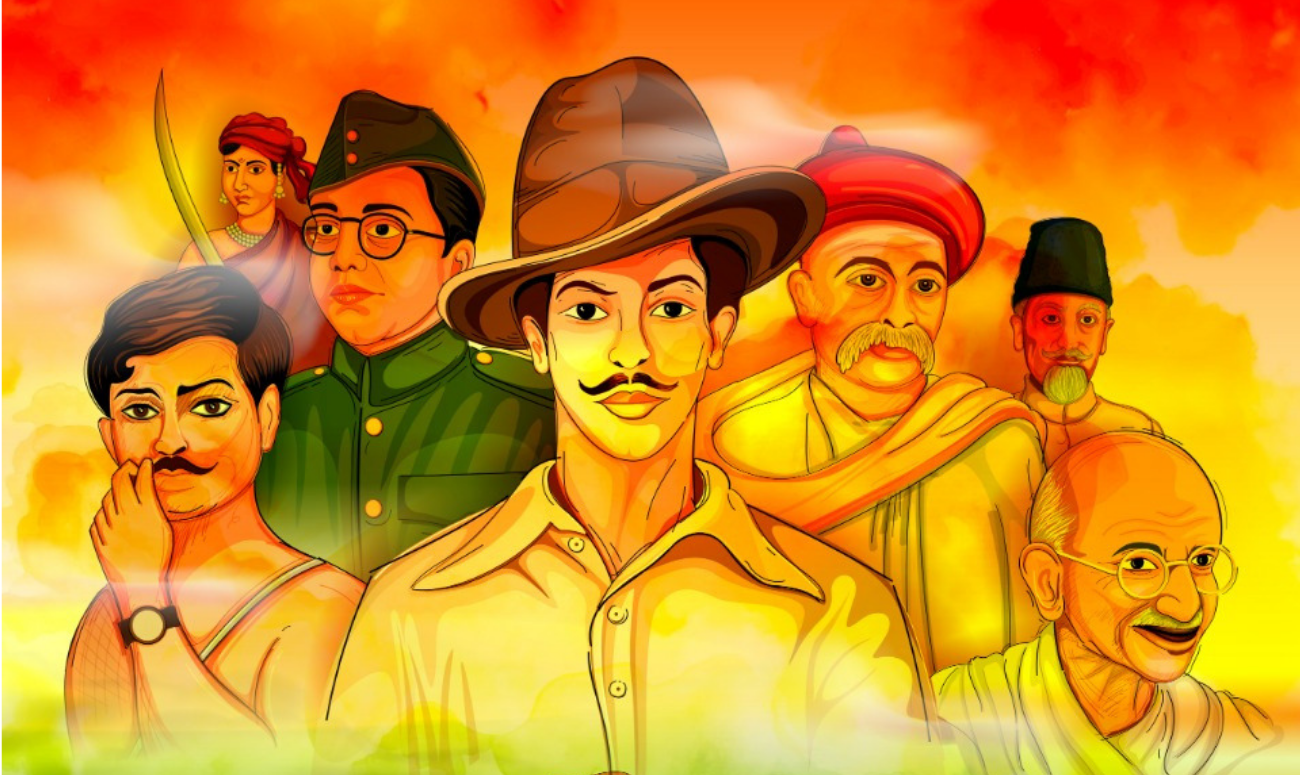 The path to India's independence was not an easy task. Several sacrifices of Indian freedom fighters were made for the country. People like, Bhagat Singh, Rajguru, Mangal Pandey, Chandra Shekhar Azad, Sukhdev, Rani Lakshmibai, Lala Lajpat Rai, Bal Gangadhar Tilak and many more. These remarkable men and women fought against the British Raj and attained "Swadesh" for their nation at the cost of their lives.
Shaheed Bhagat Singh, Sukhdev, and Rajguru
Where all the sacrifices of Indian freedom fighters have made an indelible mark in history, a particular trio stands out, and have become an embodiment for freedom fighters all over the world; Bhagat Singh, Sukhdev, and Rajguru. A socialist and revolutionary, and the youngest freedom fighter India has seen, Bhagat Singh, who along with his associates, Sukhdev and Rajguru were martyred on 23rd March 1931 for the assassination of the British officer John Saunders, to avenge the death of Lala Lajpat Rai. Another associate of theirs, Chandra Shekhar Azad was also ambushed in a park, where he shot himself with his last bullet. So great were these people, that they would rather die, than surrender to the British. Such was their courage; such was their dignity.
As Indians living and flourishing in an independent New India, we should always remember the sacrifices of Indian freedom fighters and cherish the gift of freedom that they have bestowed upon us. Every year 23rd March is celebrated as 'Marty's Day' to pay our homage to these exceptional freedom fighters. The stories of sacrifices of Indian freedom fighters have been etched in the pages of Indian history, entwined with our rich heritage, shall never be forgotten.
Also Read: INDIA LOVES WISHING NAVROZ MUBARAK. HERE IS WHY!
Like & Follow ThinkRight.me on Facebook and Instagram to stay connected.