'Sustainability' has taken the world by storm today. And as everything around you is going eco-friendly why not your clothes? These brands offer a wide range of traditional couture, making them perfect for your Diwali party. The best part? They ship pan India. Take a look.
No Nasties
Their clothes really have no nasties in them – no synthetic fabric and harmful dyes. It is an all-organic, fair trade, and a vegan clothing brand, which sells a range of clothes for women, kids, and men. Also, they plant a tree every time they sell a product. Buy from them and be a part of the green revolution. Click here to know more.
Upasana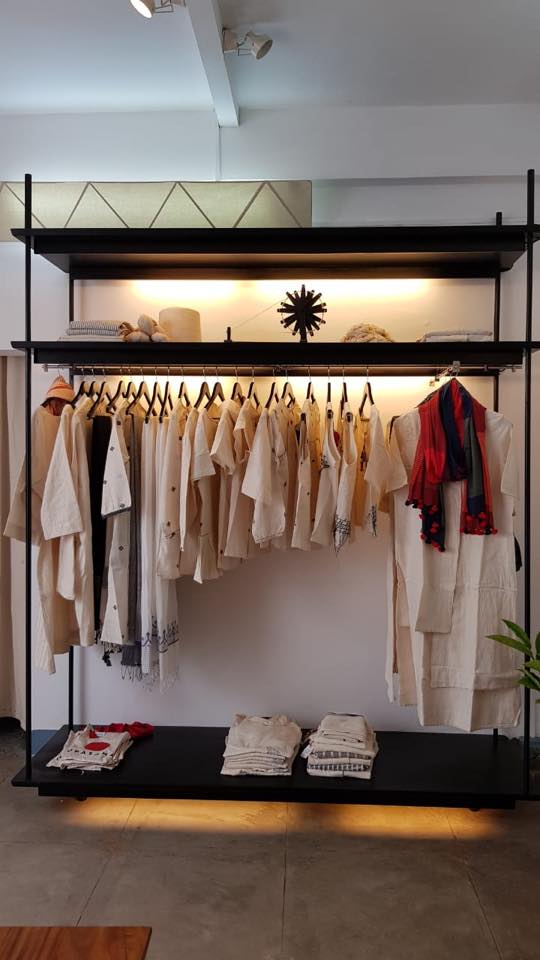 A conscious fashion brand, with a singular mission – to change lives. They creatively use their designs to solve social problems – from farmers' suicide, post-tsunami trauma, to garbage and littering and overuse of plastic. Intriguing, right? Check out their range of women's clothing and accessories here.
Ka-Sha India
Every piece of clothing at Ka-Sha has a story to tell. They are working towards a holistic integration of sustainability which includes not just the fabric and design but extends up to production and distribution of their products. They sell women's sarees, dresses, and scarves made from all-natural fabric and dyes by skilled artisans. Know more about them here.
Doodlage
Doodlage is the perfect brand for millennials who are environment conscious. Their complete collection is made from factory waste, and fabrics such as corn, cotton polyester, eucalyptus, and banana. They pack their products in 100 percent biodegradable plastic. Check out their collection of men's and women's clothes and accessories here.
Amrapali Boutique
It is a quaint boutique nestled in the heart of West Bengal. They offer beautiful handwoven designer sarees and blouses, which are totally eco-friendly. Their couture is made from locally sourced materials, and one can find vibrantly extravagant to muted minimalistic sarees here. Click here to know more.
This brand runs it show on sustainability. They work with rural artisans and craftsmen to weave out beautiful ethnic pieces. You can find traditional and long-lost prints such as Kalamkari, Shibori, Hand block, Dabu, Indigo, and Phentiya here. Choose from their wide range of handwoven and experimental fabric and take a swirl in these sustainably fashionable garments.
Runaway Bicycle
This Mumbai-based brand believes in building everything from 0. They collaborate with weavers to make handloom pieces from scratch. Comfort and style go hand-in-hand here. With only natural dyes, organic cotton, khadi, and other hand-woven fabric being used, this is the place to shop if you are looking for something sophisticated yet minimalistic. They also specialize in home décor. Check them out here.
This brand is trying to balance sustainability and the handloom industry and is doing a fabulous job at it. Nool creates a fusion of fashion and comfort by using 100 percent natural, handwoven fabric. They want to leave behind the 'tiniest carbon footprint', while producing premium quality couture.
Ethicus
Ethicus proudly boasts to be India's first-ever eco-logic and sustainable fashion brand. It launched in 2009 with the aim to revive the rich local hand-weaving traditions. They only use their own organic cotton, which makes their sarees and stoles as sheer as gossamer. Click here to know more.
Read more: 7 Tips To Enjoy An Asthma Free Diwali
Like & Follow ThinkRight.me on Facebook and Instagram to stay connected.