Finding a therapist is the first step in taking charge of your mental wellbeing. But unlike a common cold, mental health can take time to stabilise and heal. Therapy is a proper commitment and requires consistency for optimum results. And while it's highly beneficial for those who suffer from mental illnesses, it can also be extremely costly. In major metropolitan cities like Mumbai, New Delhi, and Bangalore, therapy can cost as much as Rs.2500 or more per session. Finding affordable therapy in India can be a tough process.
Luckily, for people who don't have the luxury to shell out a large amount of cash per week, cost-effective options are available. To help you get started, we've listed down 10 affordable and safe platforms in INdia that offer therapy and counselling at a nominal fee. So please don't hesitate in reaching out and share with those in need.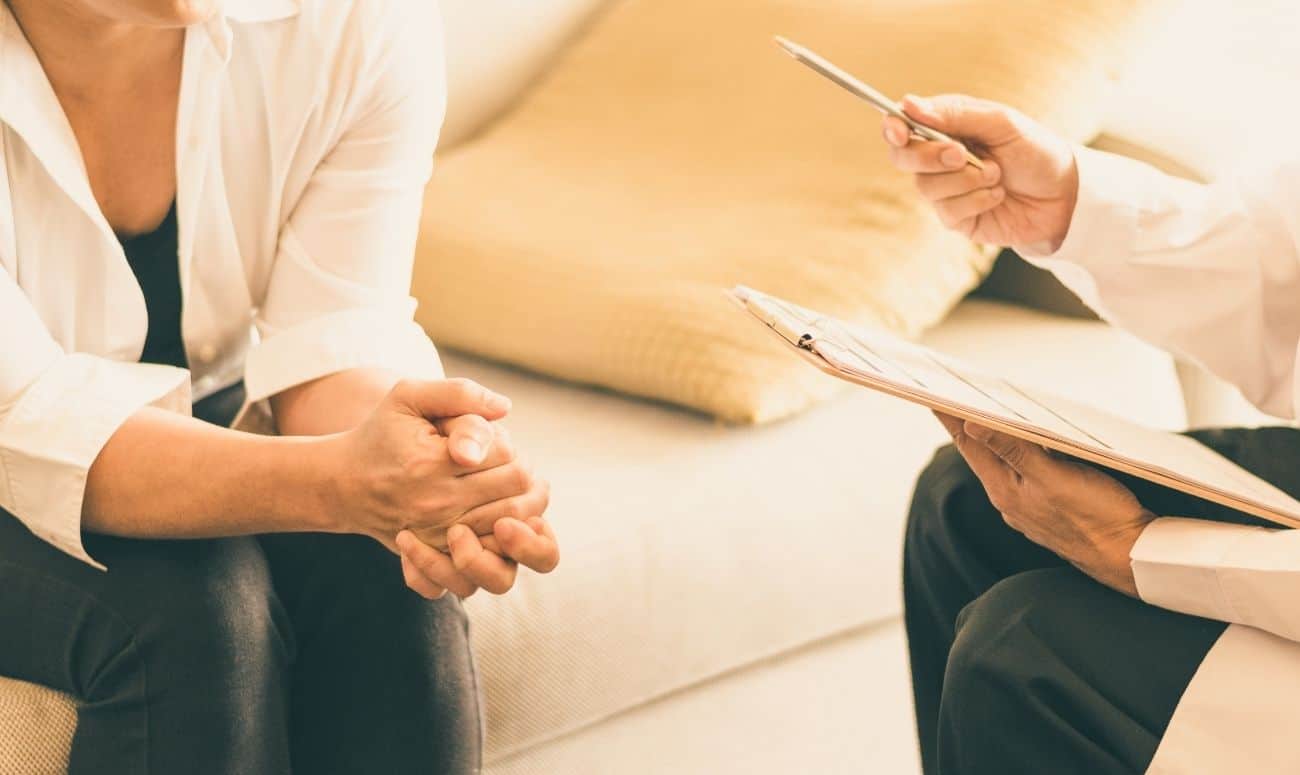 12 Online Platforms That Offer Affordable Mental Health Services In India
1. Youth for Mental Health
A youth-based organisation that promotes mental health in India through creative endeavours, Youth for Mental Health wishes to break the stigma around mental sickness and address the lack of awareness through their impactful methods. They offer free counselling for those suffering from Covid related stress, anxiety and depression via chat, google meet, Zoom and email. The platform ensures that all information shared is highly confidential and the space created for your expression is safe and respected.
How to book a session?
Simply head over to Youth for Mental Health's Instagram page (@youthformentalhealth) and fill the form in their link in bio. Once down, the most suitable counsellor according to your concerns, timings and preferred language will contact you via email and fix an appointment with you.
2. Recover Media
A platform for change, Recover Media's goal is to restore balance in the world one step at a time. By giving artists, creatives, activists, designers and writers a place to voice their opinion, the publication offers a creative insight into the lives of the unheard. Backed by trained volunteers, they open their DMs for free therapy for those in need. Sometimes all you need is someone to talk to and Recover Media is filling that gap by being virtually present for all.
How to book a session?
DM them on Instagram (@recovermedia) to speak to a trained mental health volunteer.
3. Veera Health
A virtual health clinic exclusively for women, Veera offers PCOS and mental health care for Indian women. With the help of highly-trained doctors, effective technology and helpful resources, the platform wishes to achieve improved focus on women's health, preventive care, early diagnosis and a broader awareness of women's mental health needs. Veera ensures you have access to trained counsellors, psychologists and psychiatrists who provide confidential and non-judgemental therapy.
How to book a session?
Visit their website www.veerahealth.com to book your free screening and pick the plan that's perfect for you.
4. Therapize India
Founded by Anushka Kelkar and Aviva Bhansali who were therapy seekers themselves, Therapize India connects people who are in search of mental healthcare with therapists best suitable for them. With over 20,000+ matches, the platform is on a mission to promote the benefits of mental health and emphasise how essential it is to find the right therapist.
How to book a session?
When you visit their website www.therapizeindia.com, you will come across the Therapist Repository. This is a curated list of some of the most qualified therapists in India put together by Therapize India. You can set your location and your budget to find the perfect match for you.
5. Talk to Therapist
A platform connecting mental healthcare seekers to highly-trained counsellors, psychologists and psychiatrists, Talk to Therapist is one of the most affordable therapy platforms in India. Promoting the idea that therapy is for everyone, the platform offers several packages that can suit your budget. They even offer free online therapy sessions with certain packages and are available via phone call, chat, and video call. Depending on your needs, whether you're seeking personal therapy, couple or marriage counselling, child therapy or family therapy, you can choose the most optimal therapist for yourself.
How to book a session?
Visit www.talktotherapist.com and view their packages starting at just Rs.499.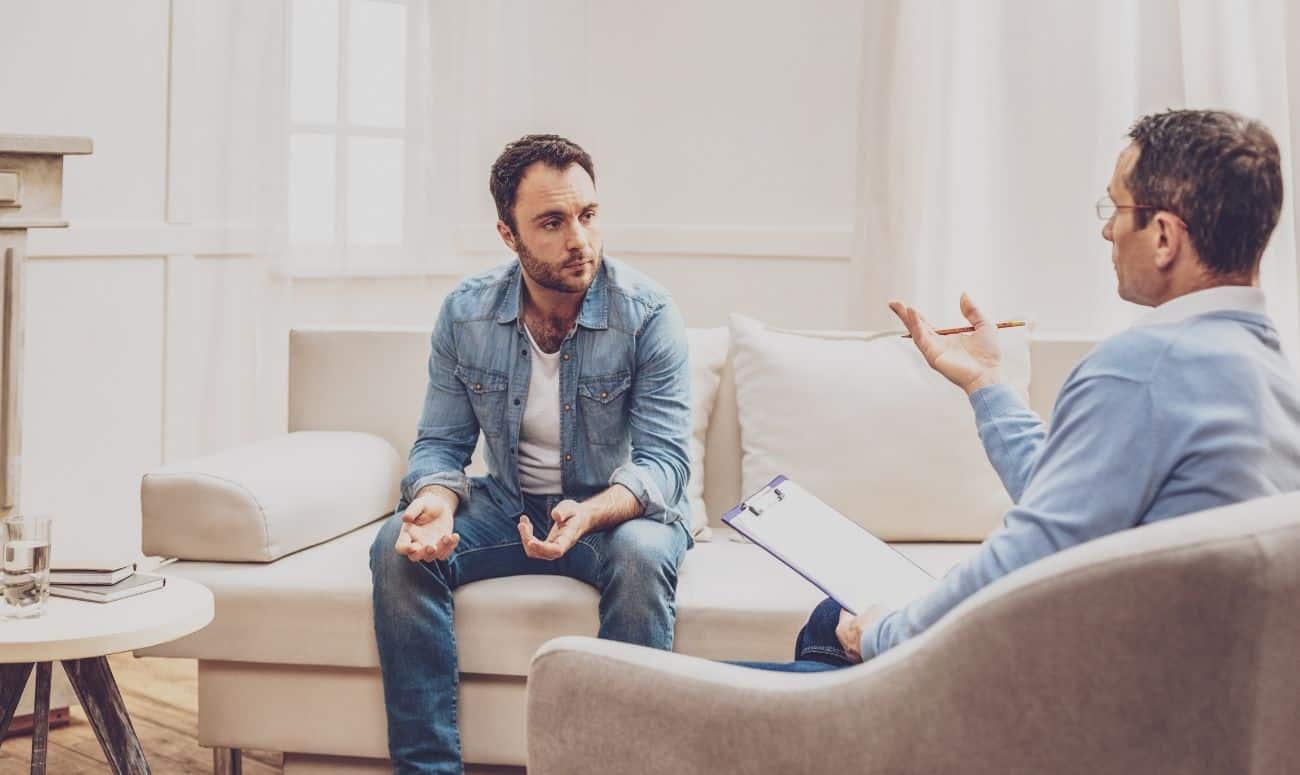 6. Dr Safe Hands
A digital online health platform for mental health and wellbeing, Dr Safe Hands offers online support and counselling with a strong panel of doctors, psychiatrists and psychologists at a nominal fee. You can choose your ailment and seek a therapist accordingly. The therapists are available via chat, call or video call and are specialists trained to help with issues like loneliness, anxiety, stress, OCD and even survivor's guilt.
How to book a session?
Head over to www.drsafehands.com and click on the mental health tab. Under that, you will find a range of packages at discounted rates for you to pick from. The most affordable plan starts from Rs.299 and goes up to Rs.2499 for cognitive behavioural therapy.
7. Mind Peers
Find your safe space with the help of Mind Peers, an online digital platform helping diagnose mental health issues like stress, anxiety or distress with the help of professional experts and therapists. Whether you need help identifying the problem or dealing with it, the platform offers a MindCoach who can help you through the process seamlessly. All you need to do is fill up a pre-assessment form made up of a few questions and once submitted, Mind Peers will match you with a therapist they think ideal. Once connected, you can book your session and start your journey.
How to book a session?
Simply visit www.mindpeers.co and head over to the Therapy tab. There, you will be lead through a short process that will connect you to a therapist. They offer various modes of therapy including live video, messaging and phone calls.
8. Mann Talks
Based on the belief that mental health is an integral part of health, Mann Talks focuses on providing easy access to information for all and providing quality health services that help people transform their lives. An initiative of the Shantilal Shanghvi Foundation, Mann Talks offer free and holistic mental health solutions to help you express yourself freely. The Mann Talks helpline, run by trained mental health professionals, offers a safe and non-judgemental space for those who wish to share their thoughts, emotions and experiences. The conversations are 100% confidential and respected.
How to book a session?
Reach out to them on 8686139139 between 9AM to 6PM on all days. The therapists are trained in Hindi, Marathi, Gujarati, Punjabi, Bengali and English for your convenience and you can request your preferred language from your therapist. Also, the helpline is completely free and can be used any number of times you wish.
9. The Zehak Project
An online digital mental health service platform, The Zehak Project helps treat mental health disorders and issues with the help of addiction specialists, therapists, life coaches and counsellors. They not only have a strong presence on social media but also provide considerate and insightful information that can help people suffering from mental illnesses.
How to book a session?
Visit The Zehak Project's Instagram profile (@thezehakproject) and DM them to book an appointment with a professional and experienced therapist.
10. CareMe Health
A modern healthcare organization that offers result-driven care for individuals, CareMe aims to provide quality and affordable healthcare and therapy for all in India. They have various programs that you can access and choose from. From relationship therapy and child therapy to personal therapy and treatment for issues like anxiety and stress, the platform can help strengthen your bond with yourself or your partner/child through counselling.
How to book a session?
Head over to www.careme.health and click on the Careme Mind tab. Under that, you will find the 3 steps needed to book your appointment. Confidential and completely safe, the platform offers packages that suit all budgets.
11. Hank Nunn Institute
Hank Nunn Institute is a registered not-for-profit institute in Bengaluru that offers online services in Delhi, Bengaluru, and other locations. The institute works towards normalising mental health stigmas and issues by creating awareness and providing one on one treatment as well as group therapy.
How to book a session?
Visit www.hanknunninstitute.com to book a therapeutic session or take a look at their workshops, group therapy sessions, and talks on mental health issues.
12. Manastha
Manastha is a mental health platform that provides online therapy and counselling consultation in India and around the world. Founded by Vikrant Yadav, this platforms aims to make mental health services and therapy affordable and accessible to people in India and around the world. Their team of professionals guide one to reach Manastha themselves, which they describe as "Reclaiming Your Inner Harmony".
How to book a session?
Visit www.manastha.com and find the package that suits your needs best.
Reach out, take that daunting step, these affordable therapy options will take proper care of you and your mental health.
Read more: Yoga For Snoring: 5 Asanas That Can Help With Insomnia
Like & Follow ThinkRight.me on Facebook, Instagram, Twitter, Pinterest and Telegram to stay connected.