The children, our most precious ones, are in their most sensitive and crucial phases of cognitive and social development. When we speak about a young one's mental health, we speak about important paradigms in this phase of development such as social skills, cognitive ability, emotional wellbeing, and a well-rounded understanding of society at large and their function in it. It is commonly seen that mental illnesses grow latently in early years and become more pronounced only in their early adult years. An early diagnosis coupled with a safe and supporting environment can equip a child and his or her parents with the precise nature of the problem and the best tools to bring it under control and allow the child's brain to realise its full potential without inhibitions. Asking your kids perceptive questions can help you and them understand their mental health better.  
The Importance Of Building A Safe Space In Your Home 
The list of questions that follow right below can be used as discovery tools by parents or concerned adults to probe out any problems relating to a child's mental well-being. It becomes important to add a point here that these questions must be deployed in the right setting i.e. a safe space, to not come across as intrusive for the more reserved kind of child. A safe space is a place where the child can freely express themselves without any fear of reprimand or shaming.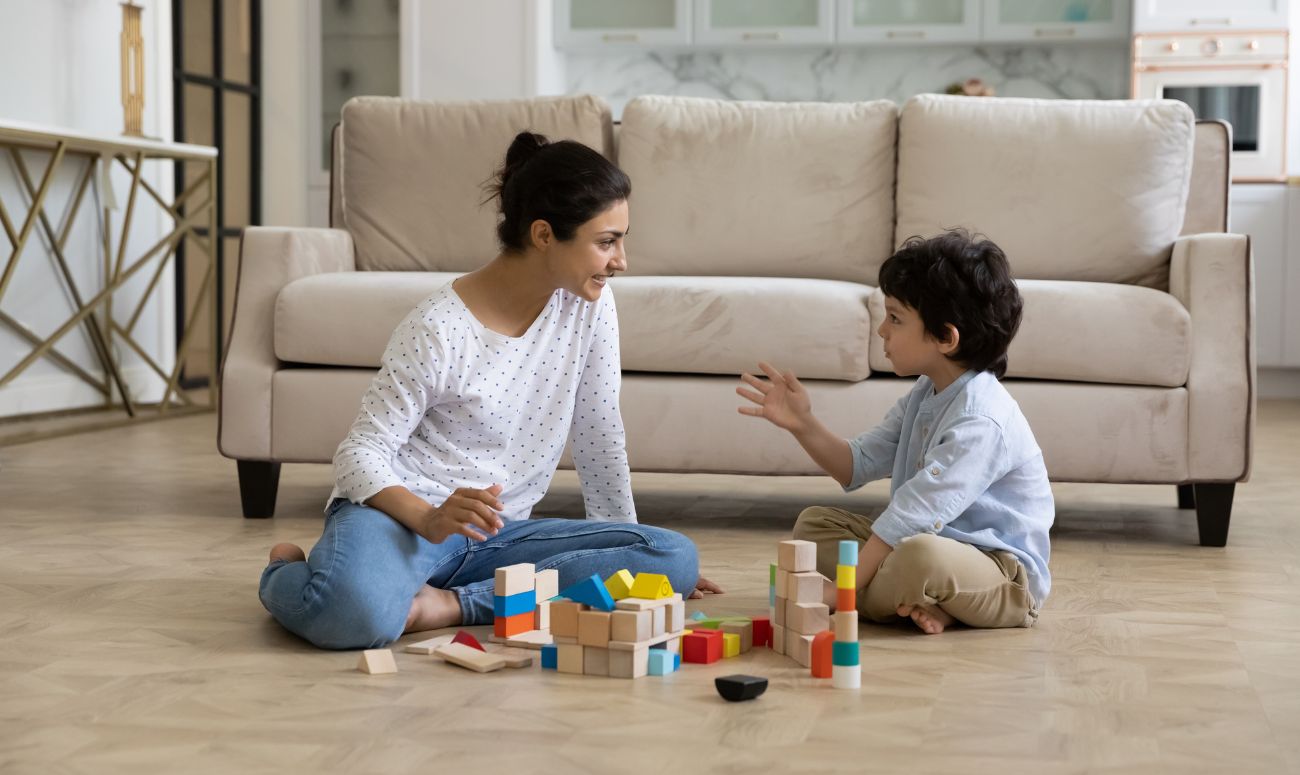 1. Have you ever experienced something that made you feel extremely nervous? 
An open-ended question that allows the child to recount any incident that may have caused them to feel stressed, anxious, sad, volatile or any other emotional marker for PTSD, anxiety and depression. It is important that the questions be posed in an indirect manner as not many children are forthright with negative experiences and even less so are comfortable sharing with their parents.
2. Do you have a best friend, someone you like and trust more than others?  
Children might spend more time at home than at school or at the playground but observationally they are much closer to their school friends or playmates than with their parents in most regards. This is a healthy and normal development and parents would do well to encourage their kids to have a great friend circle as they can be one of the pillars of emotional support.
3. Are we friends? 
Although it might be obvious to most parents if their child shares his/her emotions/feelings or doesn't with them, it could be productive to ask anyway to understand why their child chooses to do or not do so.
4. Where do you feel the safest? 
A safe space is not just a space for free expression of feelings but also a place where people can relax and let their guard down, a much-needed respite from the superficialities of society. Parents must reflect on this issue and work towards making their home a safe space where their children can be themselves and not be judged for it.
5. Are you excited to get back to normal life from before the pandemic? 
The pandemic and its adverse effects on children are being documented the world over. Any problems your child might be facing could perhaps be better understood when underlied with the context of the pandemic and its associated lifestyle changes.
6. Are you having trouble with your studies? 
Also, a question that can be better posed indirectly, a child's behaviour from his/her own perspective is often neglected and not given any considerable thought against the teacher's. In this issue the young one could elaborate on any learning or cognitive problems that they might be facing.
7. Is there anything worrying you? 
Worry is a caution signal and a natural response to a big event, change, or challenge. While it's not all too bad, It can be helpful as long as it doesn't last too long, become too intense, or happen too often.
8. Does anyone bother you at school or anywhere?  
Important not to direct this question right at the child but in a more general sense. Bullying can have traumatic and lasting effects for the child's mental growth.
9. Do you look forward to growing up? 
While most young people have a positive outlook on life and their future, a negative outlook could hint towards early stages of depressive disorders.
 10. Are you sleeping alright? 
Sleep deficiency could be a symptom of a many number of things but most importantly sleep deficiency's negative effects on cognitive functions and emotional well-being are definitely something to look out for.
11. What are some things that annoy you the most? 
Mood disorders are becoming increasingly present in our younger populations and one of the most contributing factors is stress and anxiety.
12. Does it sometimes feel like life isn't fair? 
A child's mental state can be well estimated with their overall opinion of their life in the past, present and the future.
13. Do you feel sad often? 
A very intimate question that can alarm an already troubled child if it is asked outside of their safe space but more important to get them help at the right time.
 14. Does it sometimes feel like no one understands you? 
Social isolation and alienation can give rise to other social disorders and therefore it's important that the child be counselled and helped in this phase.
Bottom Line 
In the modern social environment, there are many sources of negative energies that hamper and alter a child's mental growth that in turn give rise to mental-illnesses and disorders. It becomes the duty of the parents to build a safe-space for their child and stay in close touch with their child's feelings and overall mental-wellbeing.  
About the author:
Suhasini Jha is a Mumbai-based ex-journalist who has previously worked with Firstpost and Moneycontrol.
Read More: Mountain Meditation: A Form Of Guided Meditation For Stability & Focus
Like & Follow ThinkRight.me on Facebook, Instagram, Twitter, Pinterest and Telegram to stay connected.