Almost all of us love travelling, especially if it's a road journey, or for us Indians, even a rail journey, across different nook and corners of the country. But that love for travel, may at times seem dampened with the prospect of travelling with kids, at least for first-timers. Here are a few tips that may help you prepare and travel with kids with ease, and turn this wearisome journey into a fun-filled adventure.
7 Tips to keep in mind when travelling with kids:
#1 Smart Pack
Smart packs are basic essentials including basic medicines, tissues and small towels, adapters, bags for dirty clothes, water bottles, entertainment for kids, like pencil colours, papers and colouring books, a change of light clothes for kids etc. In case you are flying, keep gum or cotton balls, for any ear pain they may experience.
#2 Bring a few comforts of home
Children feel very much at ease when they have something of their own, something familiar and comforting. This may be a stuffed toy, or a blanket.
#3 Carry food
With children you cannot take chances with food. The last thing you want is your child vomiting or having an upset stomach. Therefore, while travelling make sure you keep small knick-knacks from home, like biscuits, some home-made food, dry fruits, fruits etc. Food that is easy to eat and something that won't spoil easily. A child with a full tummy is always a happy child.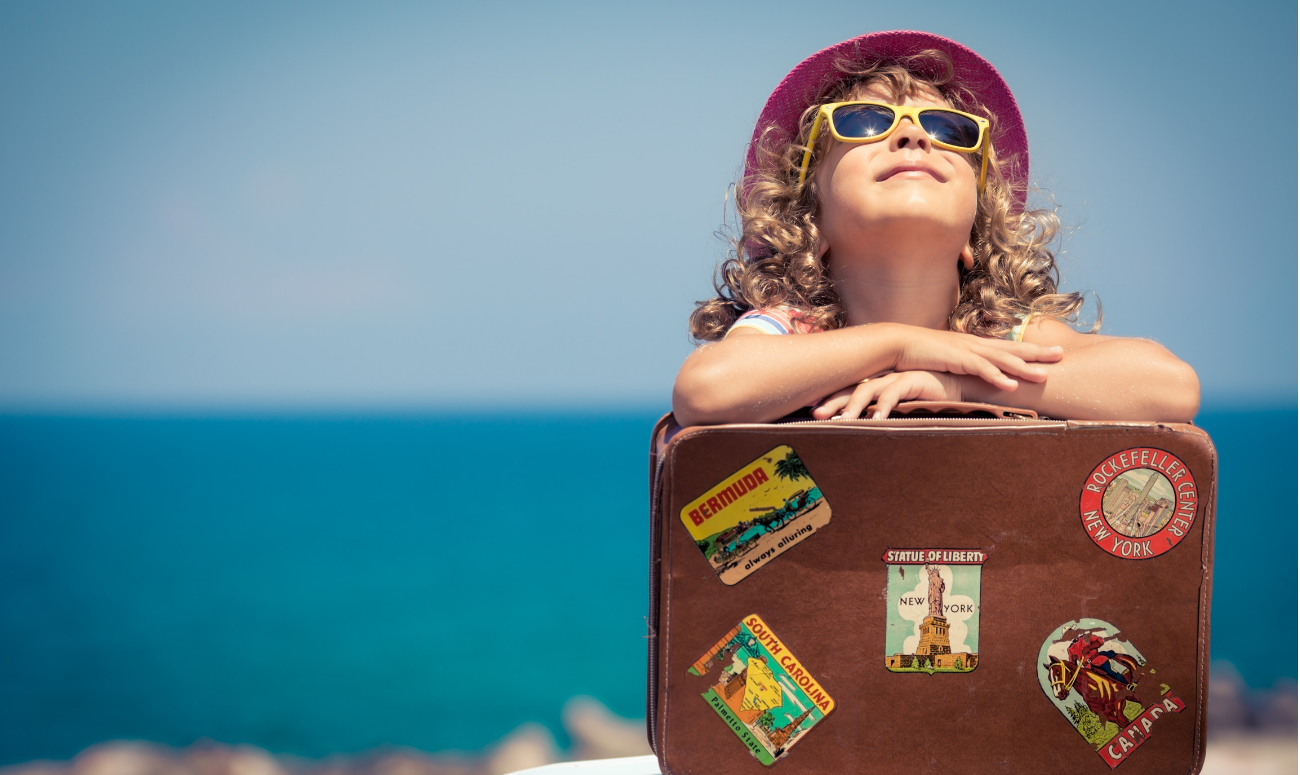 #4 Consult your doctor
In case you are going to a new place, you must always see a doctor before you travel. You may be going to some place where certain vaccinations are mandatory.
#5 Plan in advance and be flexible
For any enjoyable vacation it is essential to plan in advance. Make a list of things to do and places to visit specially with kids. Doing some research, gives you an idea of your budget and also decreases the stress. With children you never know what might happen next, so it is much better to be mentally prepared for any change that may be required. Be flexible.
#6 Catch up on sleep
Children need adequate sleep, be it at home or any place else. Ensure that you provide them with a comfortable place to stay and a comfortable journey too. Even adequate sleep is essential with you, as parents have to be on their feet all the while the children are awake.
#7 Remember you were a kid once
Last but not least, always remember, how journeys and such vacations felt like when you were a kid. The enjoyment and thrill you had would be as much as your child would be feeling. Let them experience what you once have. Live your own childhood through their experiences yet again.
Travelling with children doesn't always have to be a burden. Be well-prepared and alert and you and your entire family will discover the sheer joy of travelling with kids.
Also Read: HANDLOOM INDUSTRY OF INDIA: A TRUE BOON!