Fathers – or any guy really – are the toughest family members to shop for. They usually say they don't want anything or probably have everything they already need. But there's one thing for sure about all papas, they are all one of a kind. Whether yours is the jokester of the family or the silent patriarch that everyone is afraid of, or the softie who showers you with motivational messages randomly, there's something special about him that should always be celebrated. And what better way to do so than with meaningful Father's Day gifts.
If you're struggling to find something that will make dad smile brightly, we've put together a list of Father's Day gifts perfect for wives, daughters, sons, grandkids, and everybody else. So, go ahead and get shopping.
24 Best Father's Day Gifts For All Kinds Of Papas Out There
For your sporty dad who taught you to perfectly spin a ball while bowling
This goes out to the person who bought you your first training kit and cricket whites. And the one who taught you how to hold the bat and took you to matches to experience the thrill of watching the game live. Spark the same joy that dad sparked in you with these meaningful cricket gifts.
UV Protection Cricket Hat – Decathalon
Shop here.
Cricket Wicket 1861 Blueprint – BestofBharat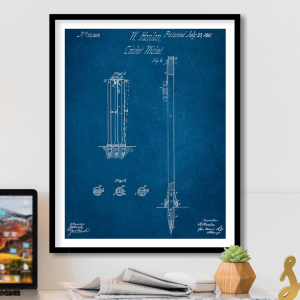 Shop here.
The Indian Gully Shirt – CrepDogCrew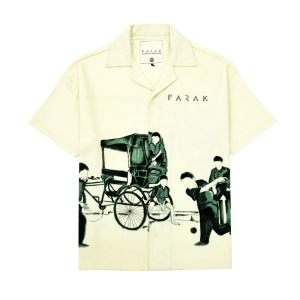 Shop here.
For your cool dad who blessed you with a varied taste in music
For the dad who filled your home with music and familiarised you with different genres that touched your soul in ways you can't express. Thank him for sharing his love for music with you and gift him something that will definitely strike a chord.
Vinyl Record Player – CLAW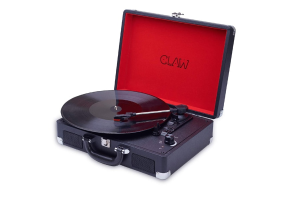 Shop here.
Wireless Bluetooth Speaker – Mivi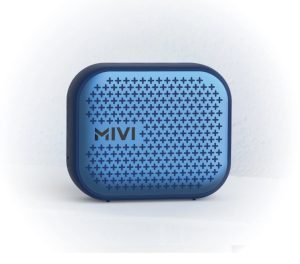 Shop here.
Guitar Acrylic LED Lamp – Hustlezy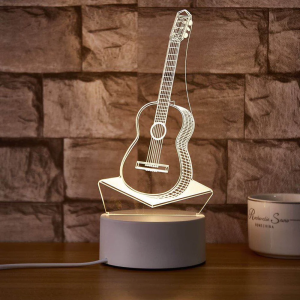 Shop here.
For your hilarious dad who loves cracking up over his own dad jokes (while mom rolls her eyes)
Choose a gift that spurs some healthy guffaws of giggles for the pop who made sure your home was always filled with laughter. Let him know that even though you rolled your eyes and passed a jaded grumble at his dad jokes growing up, they were highly appreciated as he taught you how to laugh at yourself and embrace the little joys in life.
The Little Book Of Dad Jokes – Amazon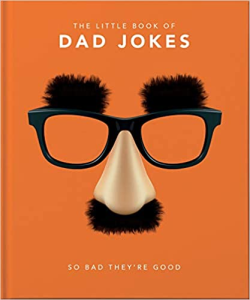 Shop here.
Papa Bear Gift Box – Fluorescent Studios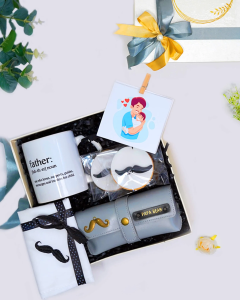 Shop here.
Concrete Fire Pit – Amala.Earth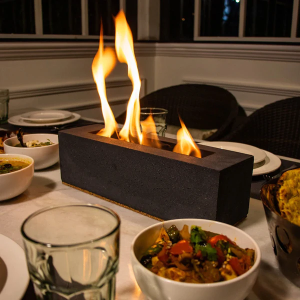 Shop here.
For your loving father figure who never let you feel the absence of a dad
Even with a stressful workload, household responsibilities, and various other obligations, he always found time to be there for you. He showed up for football games, annual days, graduations and everything in between. Show him that you're always in his corner just like he was and always will be in yours.
Smart Neck Massager – The June Shop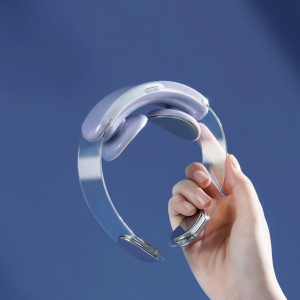 Shop here.
Slim Card Holder – Chisel & Mallet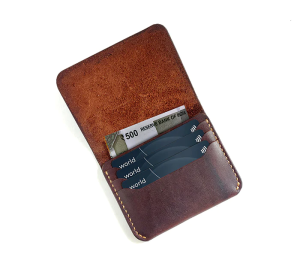 Shop here.
Barbeque Grill – Prestige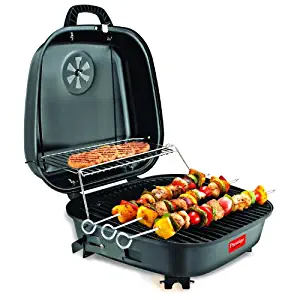 Shop here.
For your relaxed dad whose uniform is shorts, shirts, and dad shoes
It's only when you start working yourself, you realise why dad would love to come home and change into his comfortable clothes to unwind after a long day. To keep his love of all things cosy alive while staying as stylish and dashing as possible, add a few charming items to dad's wardrobe that help him clean up nice.
Sunshine Seersucker Shirt – Andamen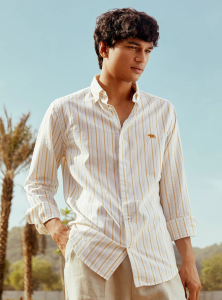 Shop here.
Sage Green Aviators – Ray Ban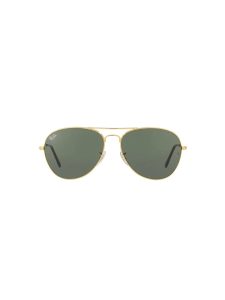 Shop here.
Arizona Coin Grey – Birkenstocks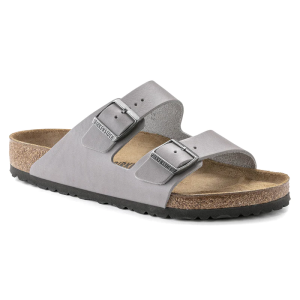 Shop here.
For your introverted dad whose love language is filling your car up with fuel
Pops deserves some sweet automotive gear, no matter the occasion. After all, he always made sure your car was in the best shape possible and showed up in record time after you frantically called him over a flat tyre. Not to mention the car trips he's made to come pick you up and drop you just because he wanted to see you off.
Car Smart Key Remote Cover – Daily Objects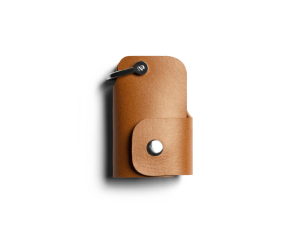 Shop here.
Leather Car Seat Organiser – Home Essentials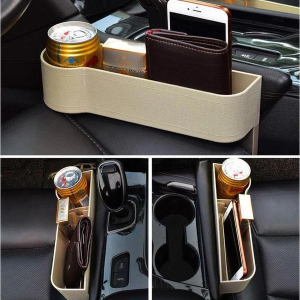 Shop here.
Belkin Magnetic Wireless Power Bank – Gears Of The Future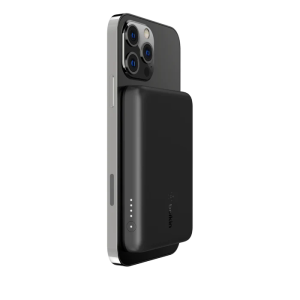 Shop here.
For your adorable dad who turns bedtime into a theatrical storytelling event for your children
Your bedtime stories have been passed down to your children with one constant, your father retelling these stories numerous times. The most amazing part is his excitement is just as high if not more. Show gratitude for your dad who's giving you the chance to share your childhood with your children while bringing them the same joy he brought you.
Personalised Story Book – Duck Duck Story
Shop here.
Smart Watch – Samsung Galaxy Watch4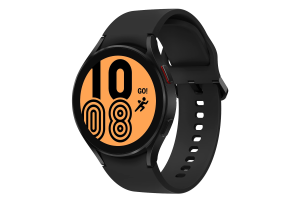 Shop here.
Home Theatre Projector – JioMart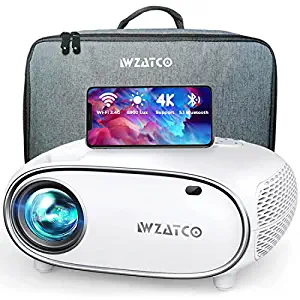 Shop here.
For your fun-loving dad who calls everything – even buying groceries – an adventure
If your early memories are full of going on adventures with dad – from morning hikes and camping weekends to grocery runs that felt like treasure hunts and car trips that were your personal concerts – capture your dad's adventurous spirit with these outdoor gifts. After all these years, it's time for you to create adventures for him.
Utility Jacket – Uniqlo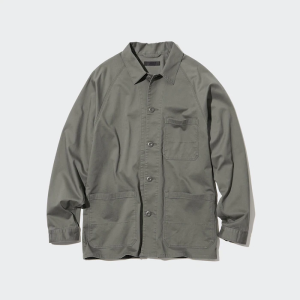 Shop here.
Brown Casual Boots – Woodland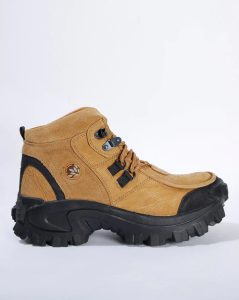 Shop here.
Fanny Pack – Adidas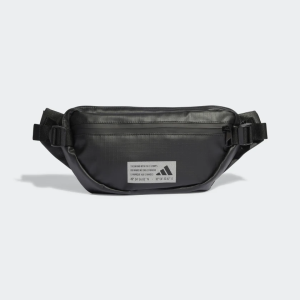 Shop here.
While our list is suitable for papas, granddads, and all kinds of Godfathers, pick the one that resonates with you most. Because he'll best love the Father's Day gifts that comes from the heart. Happy Shopping!
Read More: 10 Quotes That'll Make You A Happier & Brighter Person
Like & Follow ThinkRight.me on Facebook, Instagram, Twitter, Pinterest and Telegram to stay connected.