Moms are the world's unsung heroes. And at ThinkRight.me, we believe actions speak louder than words. So, this Mother's Day, show Mom how much you love her by giving her a present that she will cherish forever. From unique finds that make mum feel special to useful presents and splurges that she won't buy herself; we've curated a list of 40 thoughtful Mother's Day gifts for every type of mom.
40 Best Mother's Day Gifts For All Types Of Moms
For your mom whose love language is to cook you (and your friends) a meal 
For the cook who always loves heading off to buy organic and fresh herbs from the farmer's market and comes back to experiment with new dishes, this list of Mother's Day gifts will certainly add some pizzazz to her kitchen.
Cast Iron Skillet – The Indus Valley   
Upgrade and simplify her cooking game with a cast iron skillet that's perfect for making breads, sauces, pastas, curries, and everything that she fancies.
Shop here.
Cookbook – Tiffin by Sonal Ved 
With an impressive 500 recipes, Sonal Ved's Tiffin is a must-have for the foodie mum. The book features a glossary on spices, fruits, vegetables, and other staples and a vast collection of recipes broken into regions for when inspiration strikes.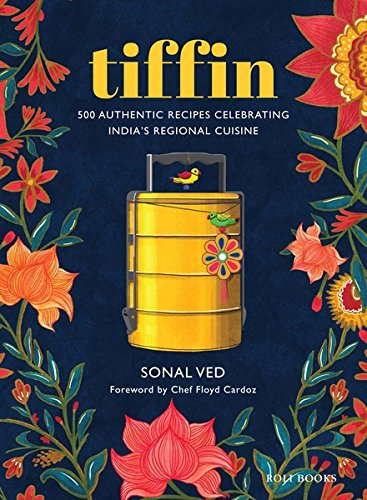 Shop here.
Even though your mum loves to cook, sometimes the best Mother's Day gift you can give her is the gift of not having to cook. And what is more perfect for this than a charcuterie board? While this wooden wonder is a masterpiece, the real work of art will be what you put on top to impress mum.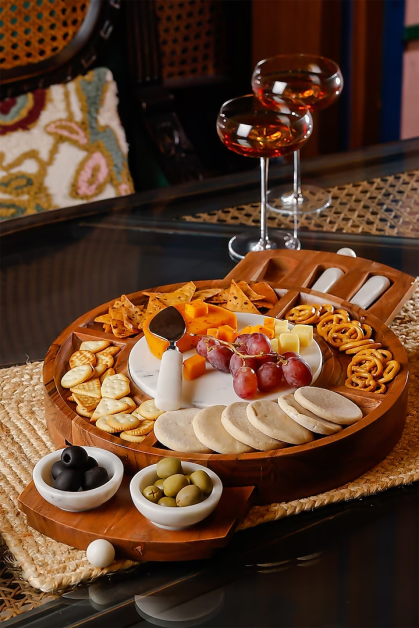 Shop here.
If your mom loves to keep everything organised and, in its place, this label maker will bring so much joy to her because now she'll be able to label everything. This creative companion lets her be crafty as well as orderly.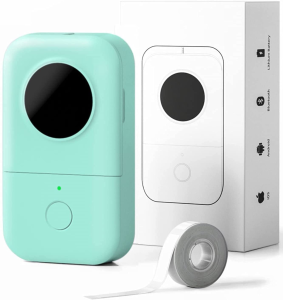 Shop here.
For your outdoorsy mom who adores travelling the world  
"I don't need a vacation," said no mom ever. If yours loves to pack up and head off like she's the 20-something-year-old and not you, then we've got a unique list of must-haves to spark some wanderlust.
Travel Jewellery Organiser – Pure Home + Living   
Let mom travel the world without having to compromise on looking good with this pretty catchall jewellery organiser. It can live in her duffel, on hotel bathroom countertops, and on airplanes, wherever she goes. This organiser is also great for ladies who leave their jewellery in precarious places.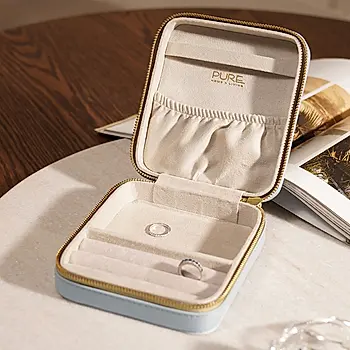 Shop here.
Reusable Travel Mug – Modern Quests  
If you always find her with a warm beverage in her hand, then this gorgeous travel mug is perfect to take along on her adventures. The porcelain mug keeps the beverage hot or cold while the silicon body gives a firm grip for when she's on the go. Plus, this reusable mug is a nice way for her to be kinder to the planet too.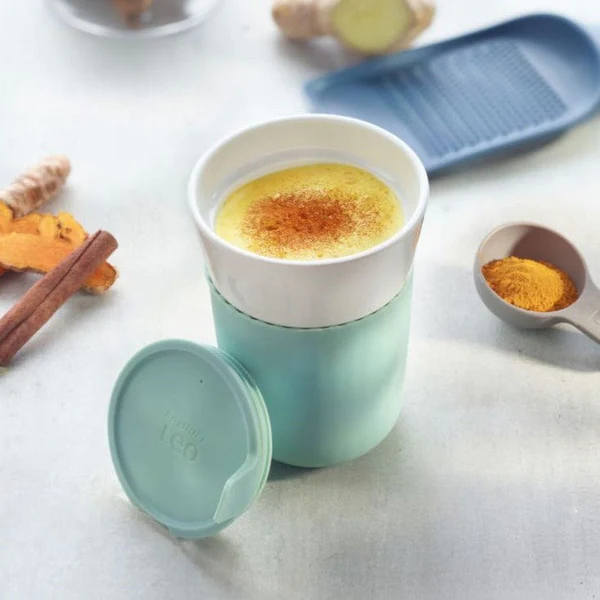 Shop here.
Every travel mom pictures herself sitting on a lounge chair at a sandy beach with a fabulous scarf and Jackie O sunglasses framing her face a la Audrey Hepburn. Make her dream come true with a blooming silk scarf that's perfect for when she's cruising through the by lanes of a summery getaway on a bike with dad.
Shop here.
If your mom struggles to show you her travel pictures because she hates scrolling through her camera roll, bring her back to the nostalgic days when the press of a shutter could capture the world around her. With this Fujifilm Instax camera, she'll be able to see cool and tangible retro results in seconds.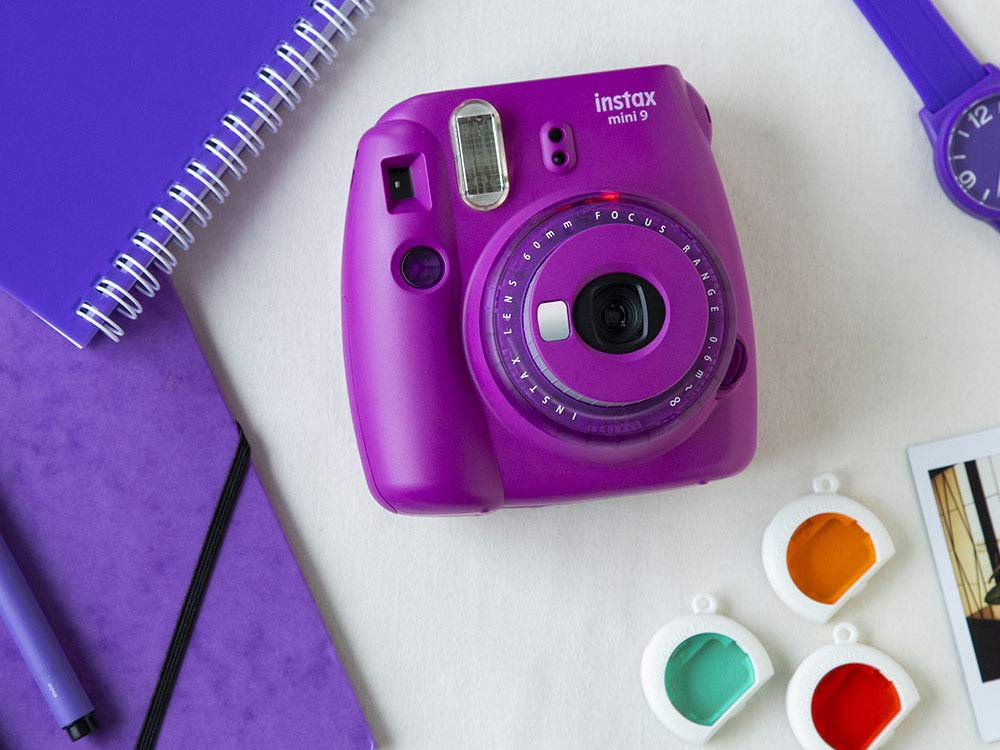 Shop here.
For your adorable mom who loves brunching with her girlfriends 
Mom is still keeping the true essence of Sunday brunch alive, making the most of a casual get-together to catch up with friends. But just in case she'd like to take a couple of pictures for the gram, we've put together an ensemble that makes her look like a million bucks.
Festive Kurta Set – Mulmul   
Whether it's for a casual house party or an afternoon soiree with the ladies, Mom will be wearing this effervescently elegant kurta set on every occasion she gets. Mixing at-home comfort and glamour has never been this easy, and Mom will have a great time channelling fun and feminine.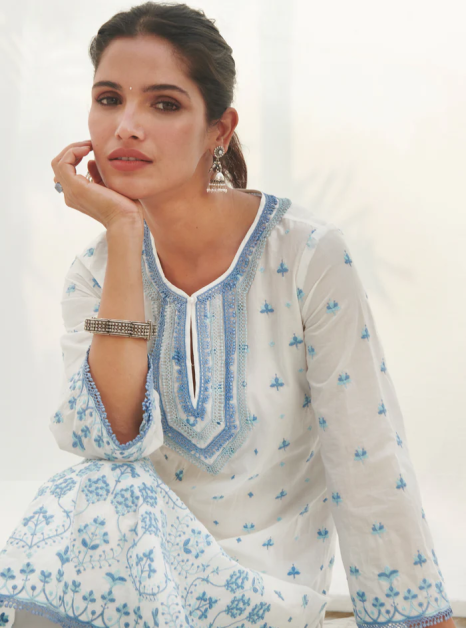 Shop here.
A summer sandal is a true warm-weather essential. Polished and practical, these slip-on-and-go flats will be the ones mom gravitates to day-after-day, becoming her brunch uniform she'll want to build outfits around. Lucky for her, they pair well with just about everything, even all-season staples.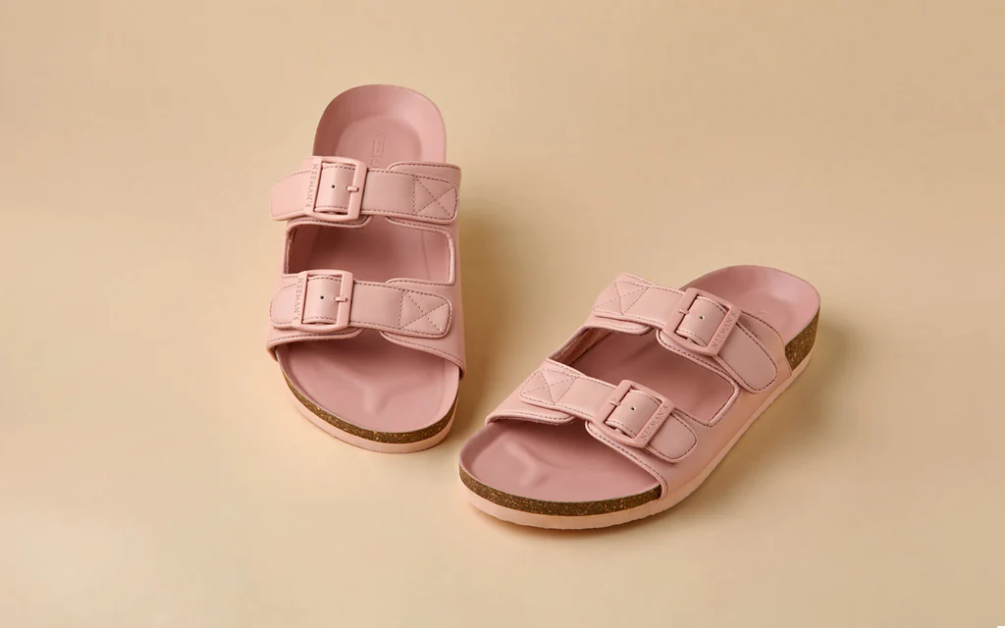 Shop here.
We're all in need of a bag with a lot more room for our daily essentials and knowing moms, they'll want to carry the world around 'just in case'. So, gift Mumma an understated, streamlined, and effortlessly, capacious bag that makes a seamless addition to any outfit.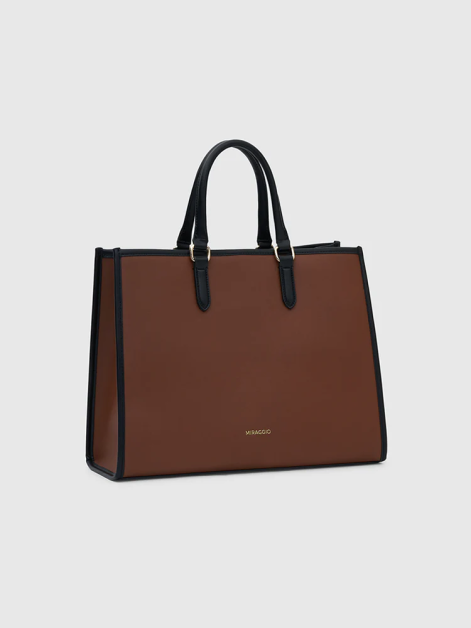 Shop here.
Solitaire Earrings – Shaya by CaratLane 
For a Mother's Day gift that shines almost as brightly as mom, go for these sparkling solitaire hoop earrings in a timeless baguette shape with synthetic pink morganite. This understated yet elegant pair will quickly become her everyday pair, whether she's a jewellery lover or someone who likes to keep it minimal.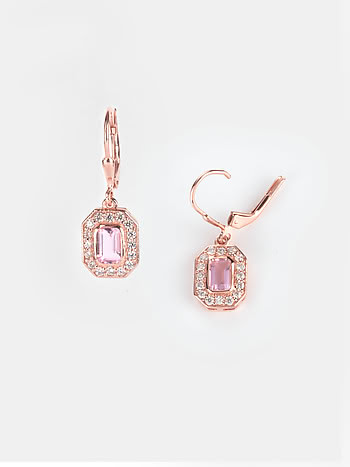 Shop here.
For your sweet mom who Facetimes you to gossip over shaam ki chai  
Whether your mom loves to have a warm beverage to go with her conversations or is a full-on tea nerd who measures her masalas for the perfect chai, these thoughtful Mother's Day gifts will make sure that her teatime is just as special as she is.
If you're too caught up to tend to mom's calls every day, get her a teacup set so that dad can be roped in for masala chais and evening gossip sessions that you can virtually join whenever you get the time. Plus, we guarantee sipping chai from these gorgeous blue pottery cups and saucers will be oh-so-delicious.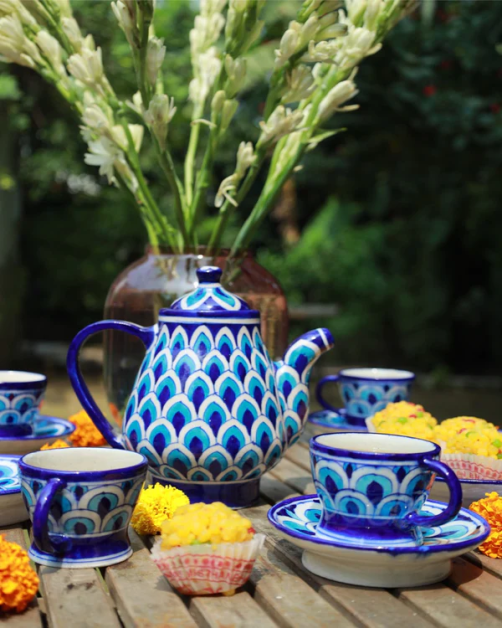 Tea is always a great Mother's Day gift, but a tea box is even better, especially this one. Your mom can just drop a spoonful into the filter and watch the water change into a deep amber. Add to it a dash of honey (everything comes in the box), and she has the perfect cuppa to curl up with as she dials your number.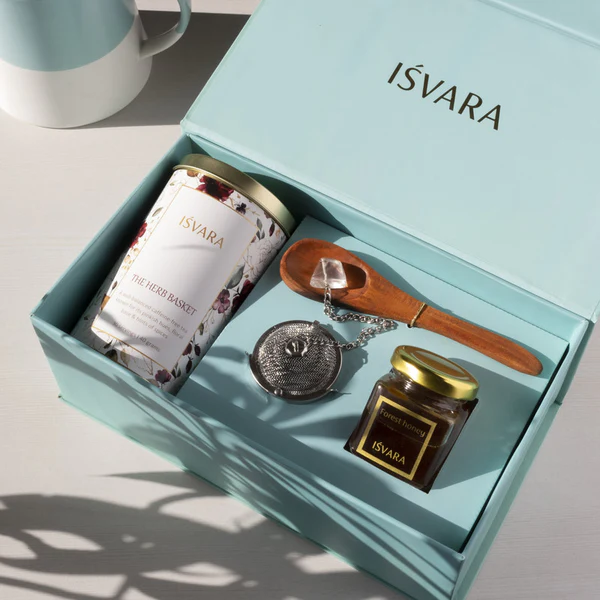 Shop here.
Personalised Alphabet Mug – Nicobar 
If she's someone who can't function until she's finished her first cup of tea, then give her something to look forward to every morning with a personalised name mug. The design, which features her initial in regional Indian letters feels très chic and will make her days start on the sweetest note.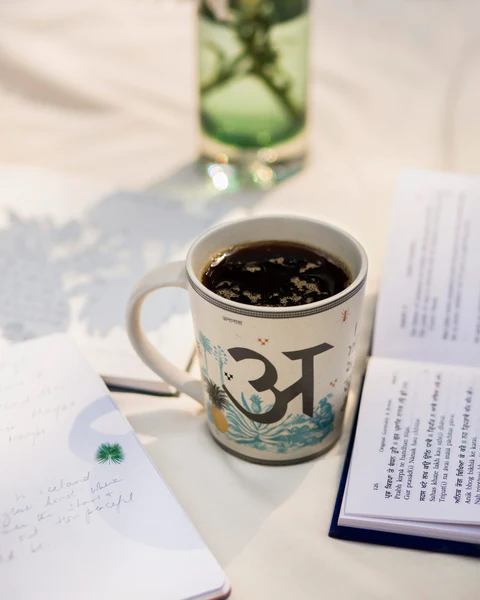 Shop here.
Ingredients For A Tea Station – Conscious Food 
Does she have a special corner in the garden or the balcony where she enjoys her chai? Help her turn it into an oasis with this box of goodies. It has all the ingredients for the ultimate cup of chai, as well as snacks that pair best with a namkeen break.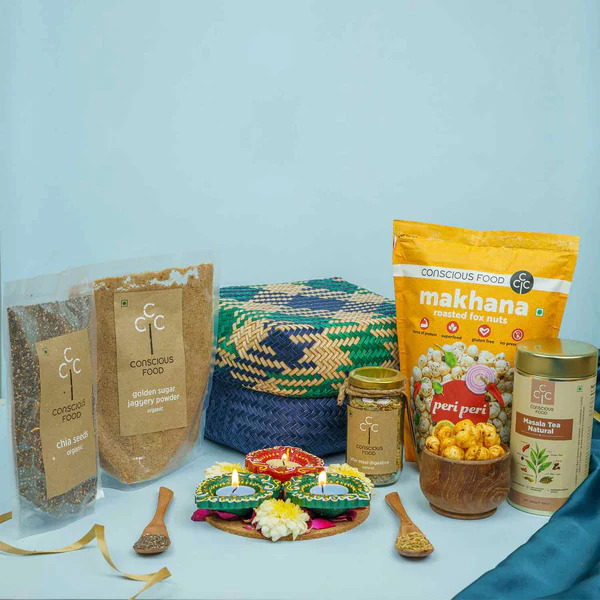 Shop here.
For your beauty-obsessed mom whose skin looks better than yours 
Is she a beauty queen? If not, then turn her into one with these luxurious skincare and makeup essentials that will make her look more like your sister than your mother.
Skincare Set – Kama Ayurveda 
If her beauty staples are face cleanser, moisturiser, and lip balm, then this "heaven" for the skin beauty set is the ultimate holy grail for her. Plus, if she's not a fan of the brand already, she'll soon become one.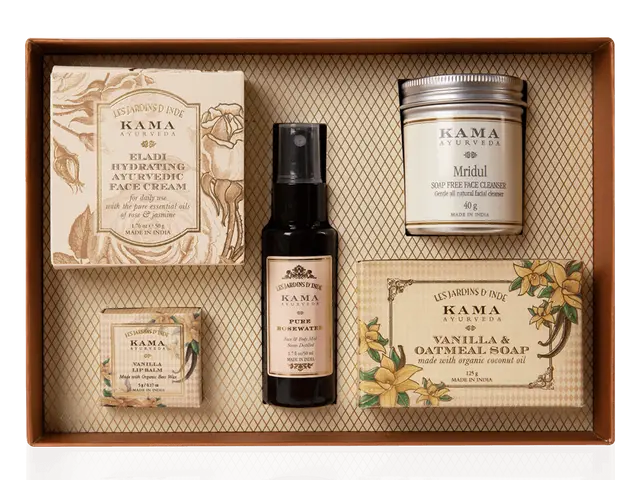 Shop here.
Cheek Tint – Forest Essentials  
Nothing says healthy, glowing skin quite like sun-kissed cheekbones that bring natural colour to the entire face. This glide-and-glow crème formula is easily buildable depending on the intensity and provides a healthy tint that mom will be dabbing onto her lips as well. After all, who taught you the trick!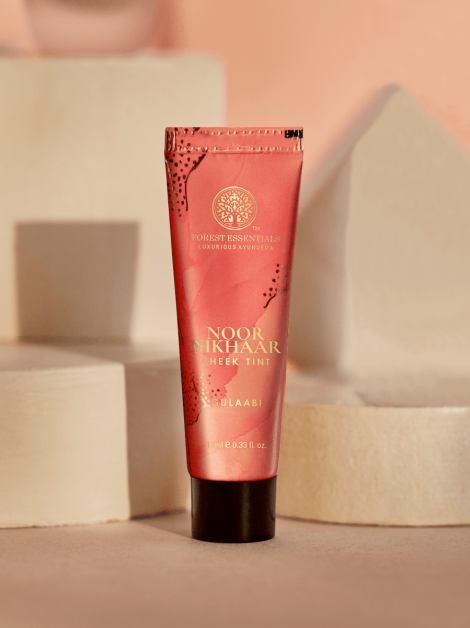 Shop here.
Mother's Day Wellness Box – Cosmix 
To help mom stay beautiful on the outside, give her a wellness treatment that makes her healthy on the inside. These powder supplements can easily be added to her tea or water for better skin, a happier gut, and zero period pains.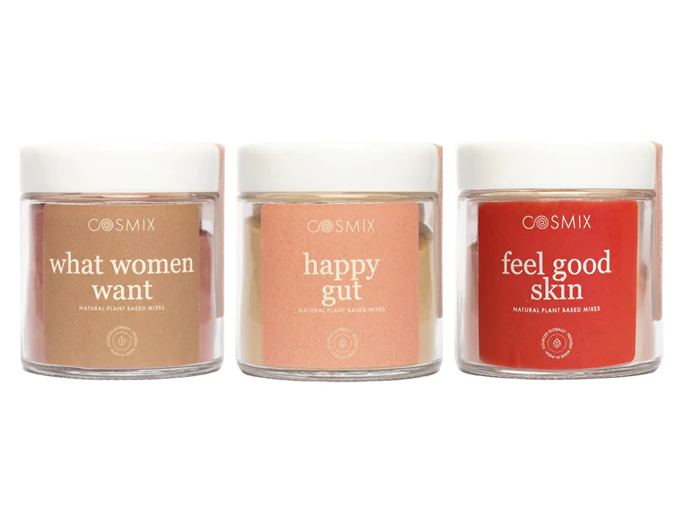 Shop here.
Wellness Subscription – ThinkRight.me    
Introduce mom to the power of mindfulness with a subscription to ThinkRight.me, where an array of guided meditations and sleep stories can help her get the rest and stress relief required for gorgeous, glowing skin and a healthy mind and body.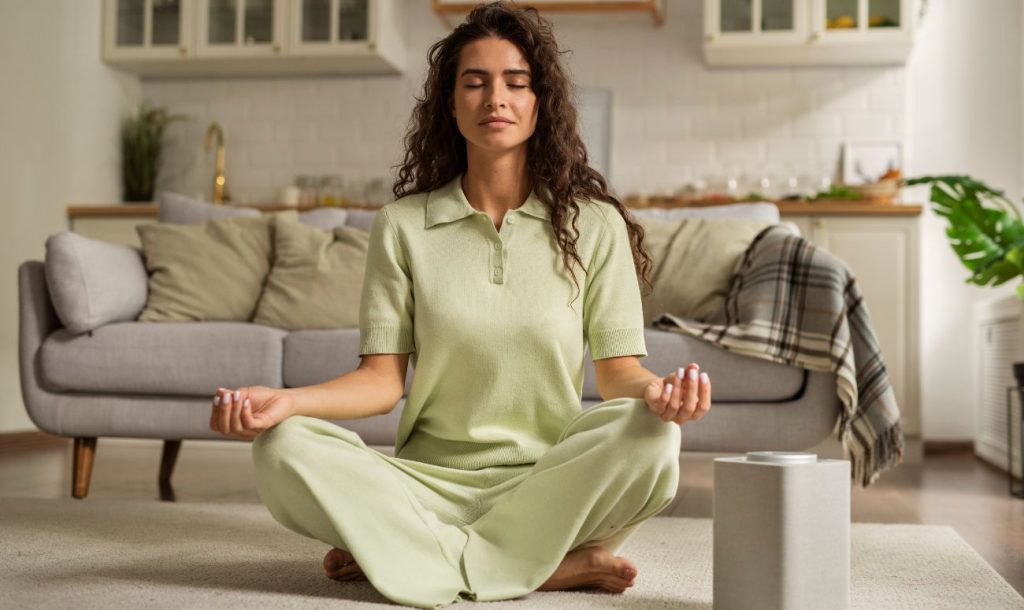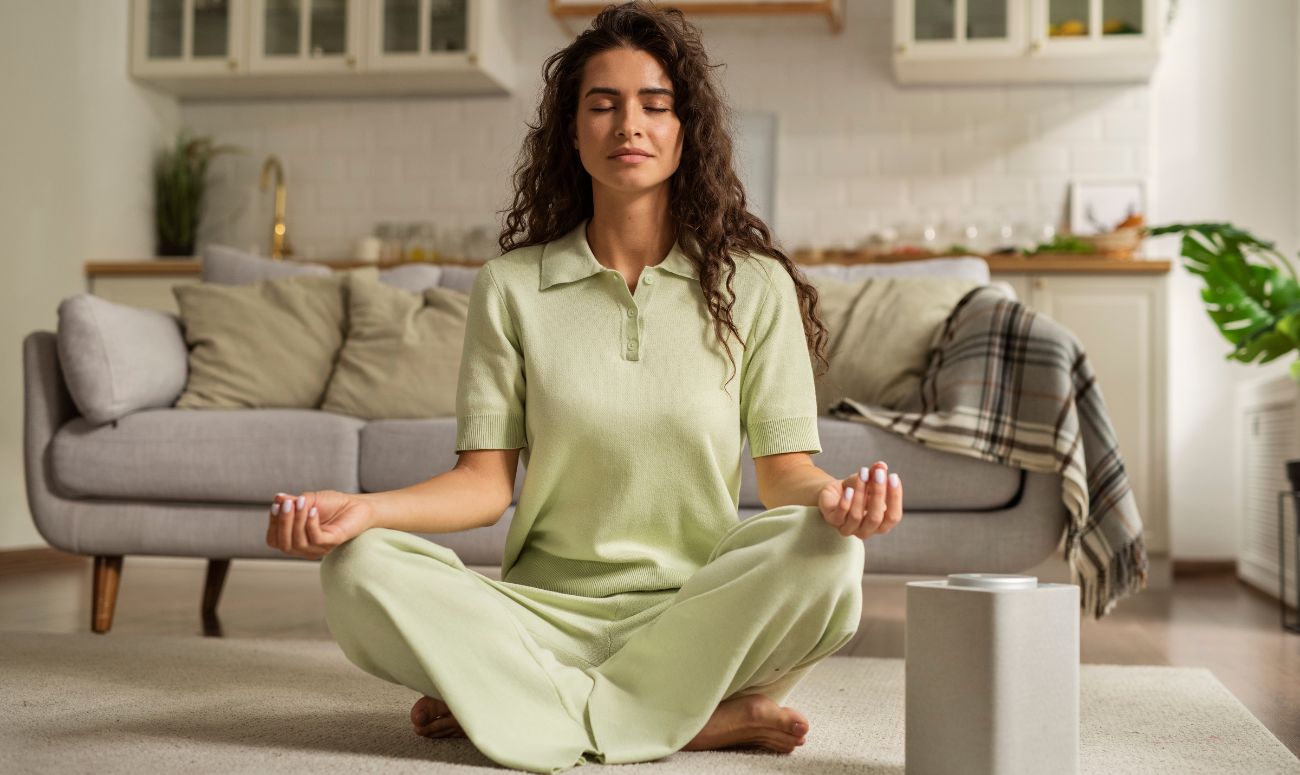 Download here.
For your doting mom whose champi technique is unbeatable 
Moms are always so busy taking care of everyone else that they end up being last on their own list. So, if she's not too well-versed with the idea of self-care, do the honours of familiarising her with the help of this list of products.
A hair spa day at home sounds divine, just what the doctor ordered for Maa. If you live with her, set up the spa for her. If not, write her a sweet to-do list of things to do before indulging in the hair spa like lighting candles, filling up an essential oil diffuser, playing soft music, and most importantly, relaxing.  
Shop here.
Every kind of mom would appreciate a plush robe that makes her feel like she's on a 5-star vacation. If you can bring her a pair of plush slippers as well, then go all out and pamper Mom. She deserves it.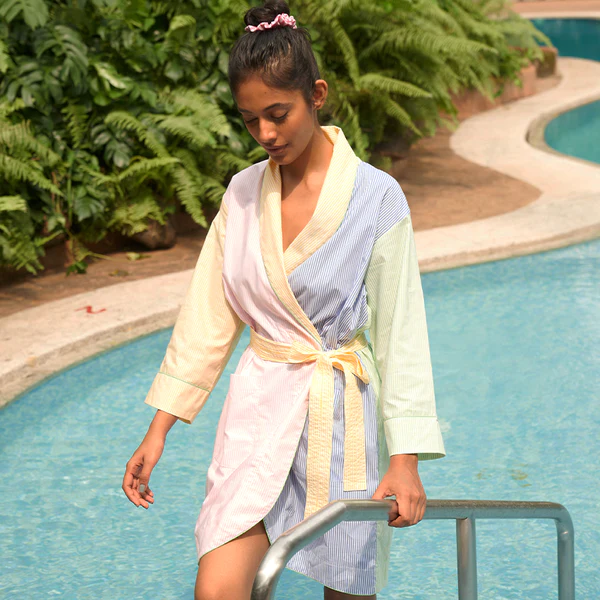 Shop here.
Flower Hair Accessory – Nomad  
You don't have to spend a pretty penny on jewellery to get her a statement item that'll make her feel special. This delicate Chanderi silk and pearl flower parandi can adorn her hair without having to go through the hassle of sourcing fresh flowers.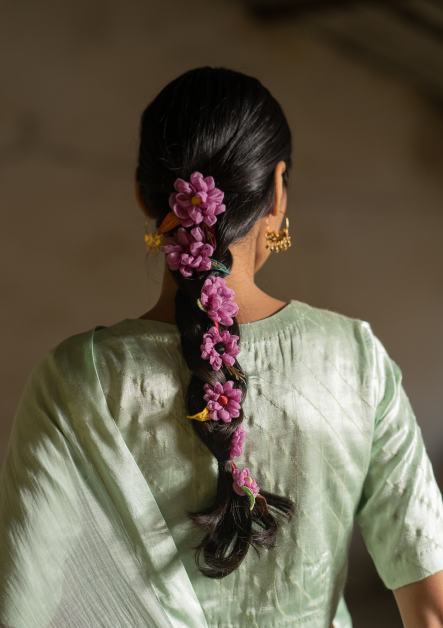 Shop here.
The Blow Brush – Alan Truman  
This versatile tool can give her bouncy curls and a gorgeous blowout on days when she's too lazy to go to the salon. And with a few tutorials by yours truly, she can learn how to blow dry her hair at home, looking fabulous and feeling amazing every day.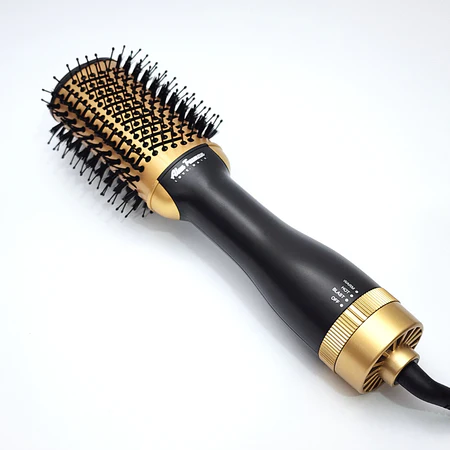 Shop here.
For your hilarious mom who always make you laugh during tough times 
If your mom isn't interested in flowers or jewellery, she might appreciate these sentimental Mother's Day gifts a little more. They show personality, acknowledge how much she means to you, and keep her smiling always.
Digital Photo Frame – MIRACLE 
Even the moms that don't cry that easily shed a happy little tear over photo frames that capture priceless moments. The fun part is, she can play a carousel of her favourite memories at the touch of a fingertip. Make sure you add your picks for a lovely surprise when she opens it.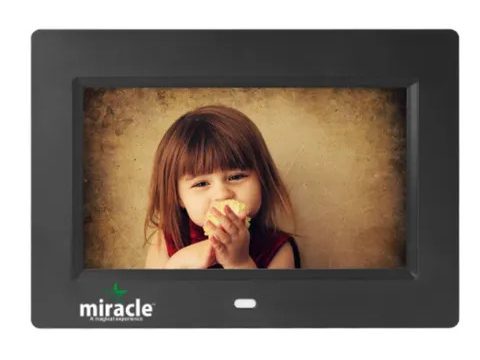 Shop here.
Book – Tongue-In-Cheek: The Funny Side Of Life by Khyrunnisa A 
A light and easy read, this book will make the funniest person in your life laugh just as hard as you do when you're around her. After all, the realities of motherhood are best treated with wit and levity, so mom can have a light-hearted read before bed.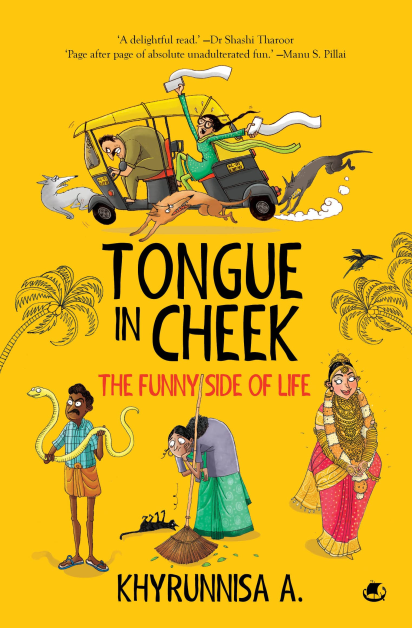 Shop here.
Kashmiri Shawl – The Tassle Life    
Ideal for all seasons, this lightweight yet opulent shawl easily dresses up a casual dinner party dress or a saree for evening sangeets. Or if she likes to take a walk down the beach during cooler nights, this warm companion can be draped over her shoulders like a cosy hug.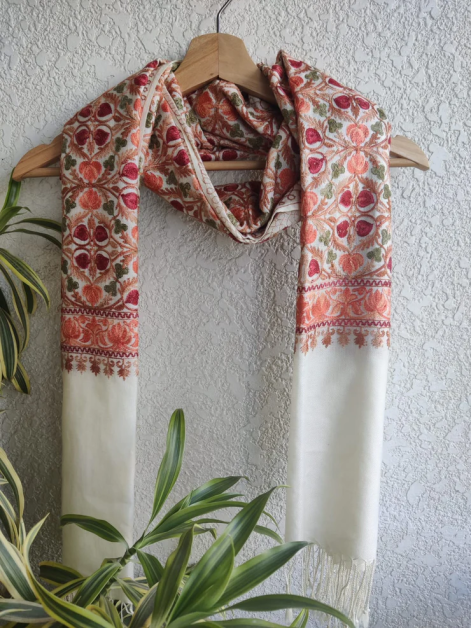 Shop here.
Cotton Blockprint Nightsuit – Okhai 
In our opinion, all moms tend to love and appreciate soft and comfy things. And what can be cosier than a happy block print night suit that brings out mom's personality? Picture this. Mom is making her nightly cup of tea, dressed in PJs that feel like a hug, thinking of what an ideal offspring you make. Wink.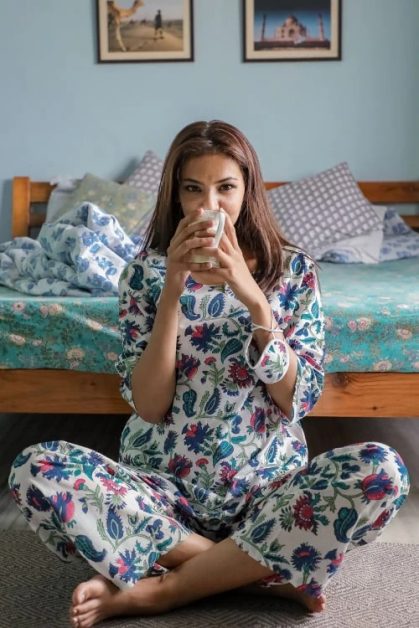 Shop here.
For your cool mom who owns the dance floor with her jiving skills 
Dance moms are always on the lookout for unique yet practical accessories that can help them get the best performance or workout. So, if you're looking for a gift for your salsa queen, let our list of shimmy-worthy Mother's Day gifts inspire you.
When she's spinning on the dance floor, discomfort should be the last thing on mom's mind. A great quality and comfortable pair of gorgeous Mary Janes should have her dancing all night long without having to worry about anything other than acing her moves.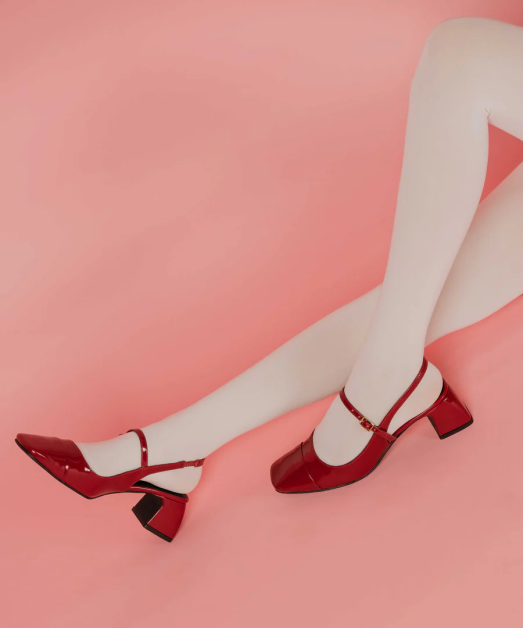 Shop here.
Dancing Lady Earrings – Tarinika  
A dancing lady deserves an ornament that captures her personality beautifully and these gorgeous pair of jewels make for a lovely conversation starter as well. After people compliment her on her dance moves, they can also be in awe of her statement earrings.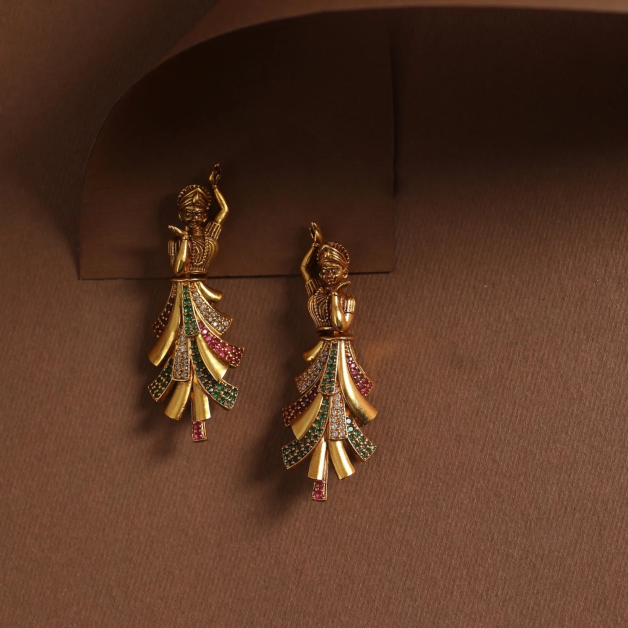 Shop here.
Midi Dress – Raisin Global  
The ultimate closet staple, an elegant and versatile midi dress can see her through brunches with the ladies, dates with dad, farmer's market visits with nani, samba nights, and so much more. All the while looking flattering and staying cool and chic.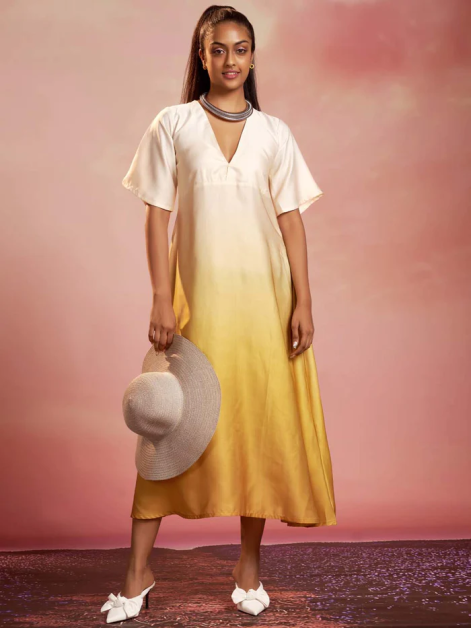 Shop here.
Of course, how can we help her dress to the nines without also thinking about the aftercare? Treat Mom to a spa-worthy treatment with a luxurious foot massager, that will give her tired and aching feet some sweet, sweet relief.
Shop here.
For your book-nerd mom whose library you'd like to raid  
As the force that raised the reader in you, she deserves a special gift for imparting a skill that will keep you happy and content all your life.
If your mom loves to curl up on the armchair in the study and engross in a book, help her feel the cosiest with a snuggly throw blanket that pairs perfectly with a warm drink. And it goes amazingly well with any kind of décor too.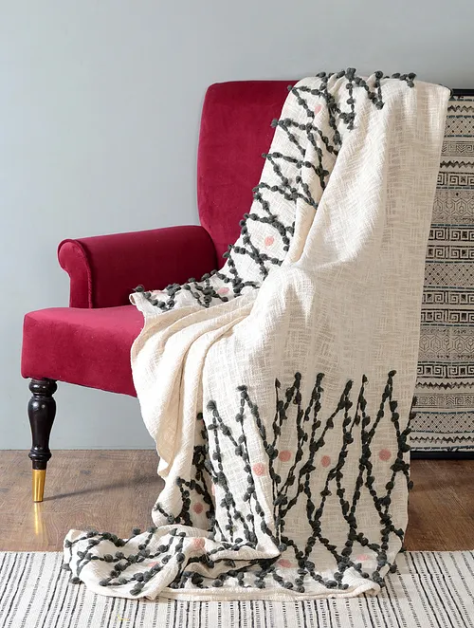 Shop here.
Birthstone Necklace – STAC Fine Jewelry 
This stunning birthstone necklace is perfect for the sentimental mom who can't stop reading her horoscope every morning and finds a 'sign' in everything. A delicate pendant resting against her collarbone will serve as a magical remembrance to celebrate her and you.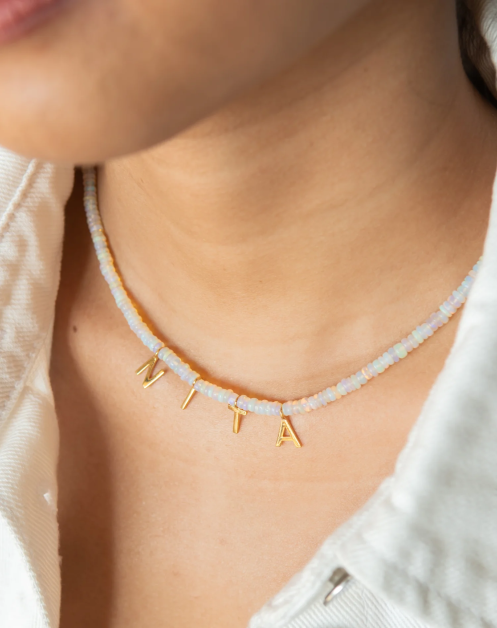 Shop here.
The ultimate pick-me-up after a tough day comes in the form of a sense-soothing essential oil diffuser. And the tealight candle can cast a soft glow across Mom's library as she loses herself in her new favourite book.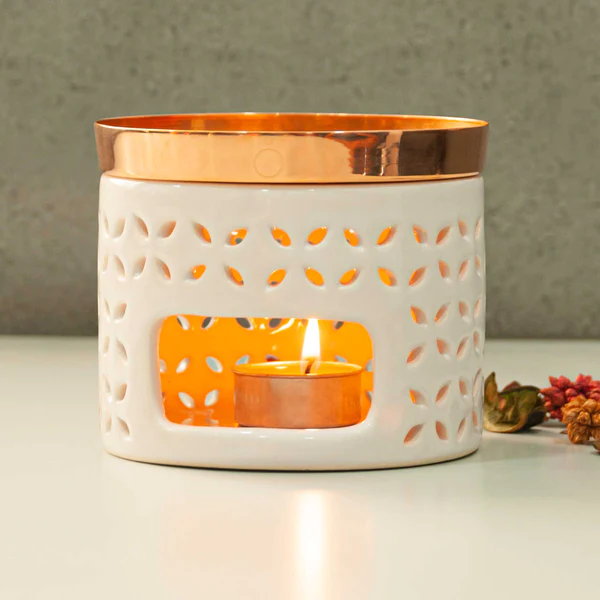 Shop here.
If your mom loves to read but never has time to do it, an Audible membership can keep her up to date with her murder mystery novels and what her favourite authors are up to. And it's the perfect activity while on the go, or just cooking dinner, or tending to her garden.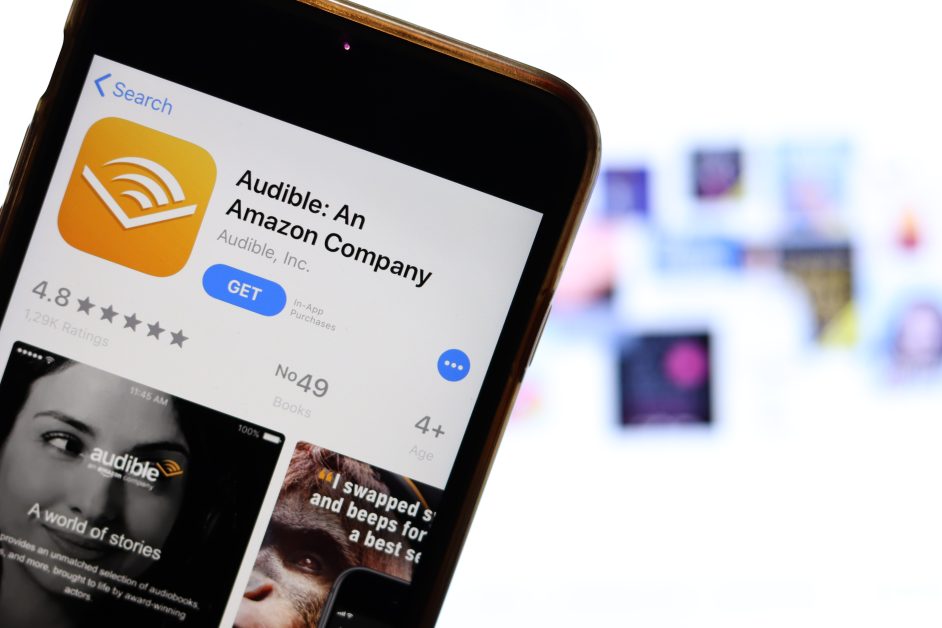 Shop here.
For your look-for-the-silver-lining mom who gives the best pep talks  
She makes sure that you're always smiling and lifts you up during the hardest of times. So why not do the same for her? Moms also need to be taken care of sometimes. Take help from this list to remind mom how special she is.
What I Love About Mom Journal 
Each page in this book prompts you to write down what makes your mom the dearest to you – her penchant for pep talks, her sense of humour, her ability to keep her cool during tough times, her love for food and adventure, and everything more. P.S. you can buy a version of this book for Nani or Dadi also.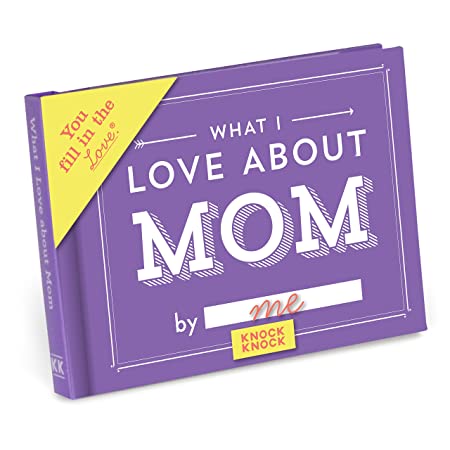 Shop here.
Personalised Initial Bracelet – CaratLane  
Add to mom's wrist stack with this lavish and unique bracelet that will solidify her belief in "more is definitely more". This delicate personalised bracelet can become a family heirloom, something mom cherishes forever and never takes off.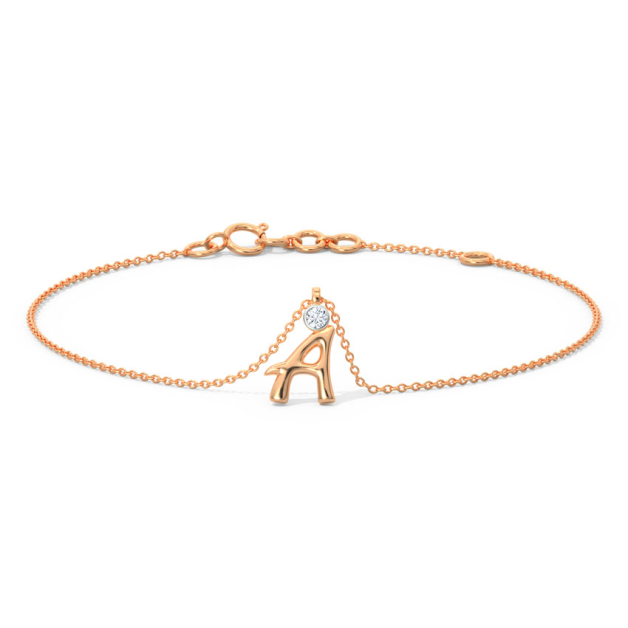 Shop here.
Scents are iconic, being closely tied to both memories and emotions. Find a new signature fragrance for mom that always reminds her of you whenever she sprays it on. And with this set, she can play around with different notes to suit her mood.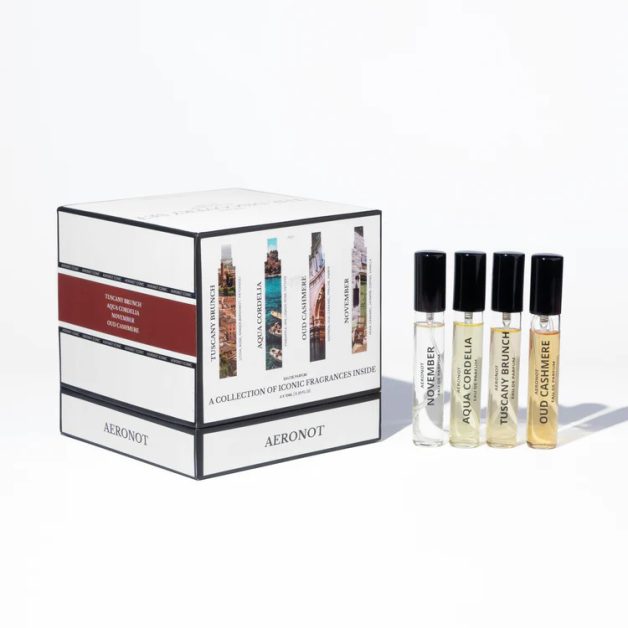 Shop here.
Peace Lily Plant – myBageecha  
Maybe mom doesn't have the greenest thumb, but this stunning peace lily will add a dose of calm to her home. Peace lilies are easy to care for, have a dramatic look, work best indoors, and clean the air. Tell her to keep the soil consistently moist but not soggy for best results.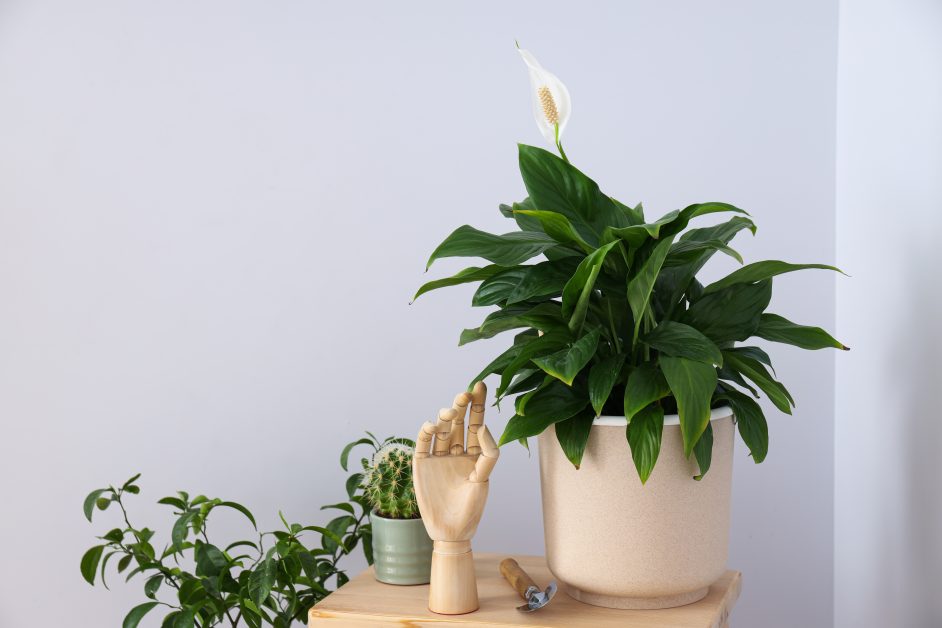 Shop here.
While our list is suitable for mammas, grandmammas, and all kinds of God mammas, pick the one that resonates with you most. Because she'll best love the Mother's Day gifts that comes from the heart. Happy Shopping! 
Read More: 6 Easy, No-Bake Plant-Based Desserts To Make This Weekend
Like & Follow ThinkRight.me on Facebook, Instagram, Twitter, Pinterest and Telegram to stay connected.