Foggy mornings and a nip in the air are an indicator of the arrival of winter. While it is time to get winter ready with our woolens and comforters, it is equally important to keep ourselves healthy from within. The cold months are the time when we indulge in Indian winter drinks and food because we have the best farm produce that warms the soul. But we also have to keep in mind that our digestion becomes sluggish during winter which makes us prone to illness. The chill in the air also gives rise to infections that cause common cold, cough and sore throat.
Our ancestors were well aware of the effects of seasonal changes on the human body and with their wisdom had developed recipes for warm drinks to be consumed in winters. Most of these drinks are made using whole spices as they have a lot of healing and nutritional properties. They are rich in anti-oxidants, boost the immunity, aid in digestion and help generate heat in the body. Some of these recipes have been handed down over generations and we should try them this winter.
5 Indian Winter Drinks To Warm You Up
1. Kahwa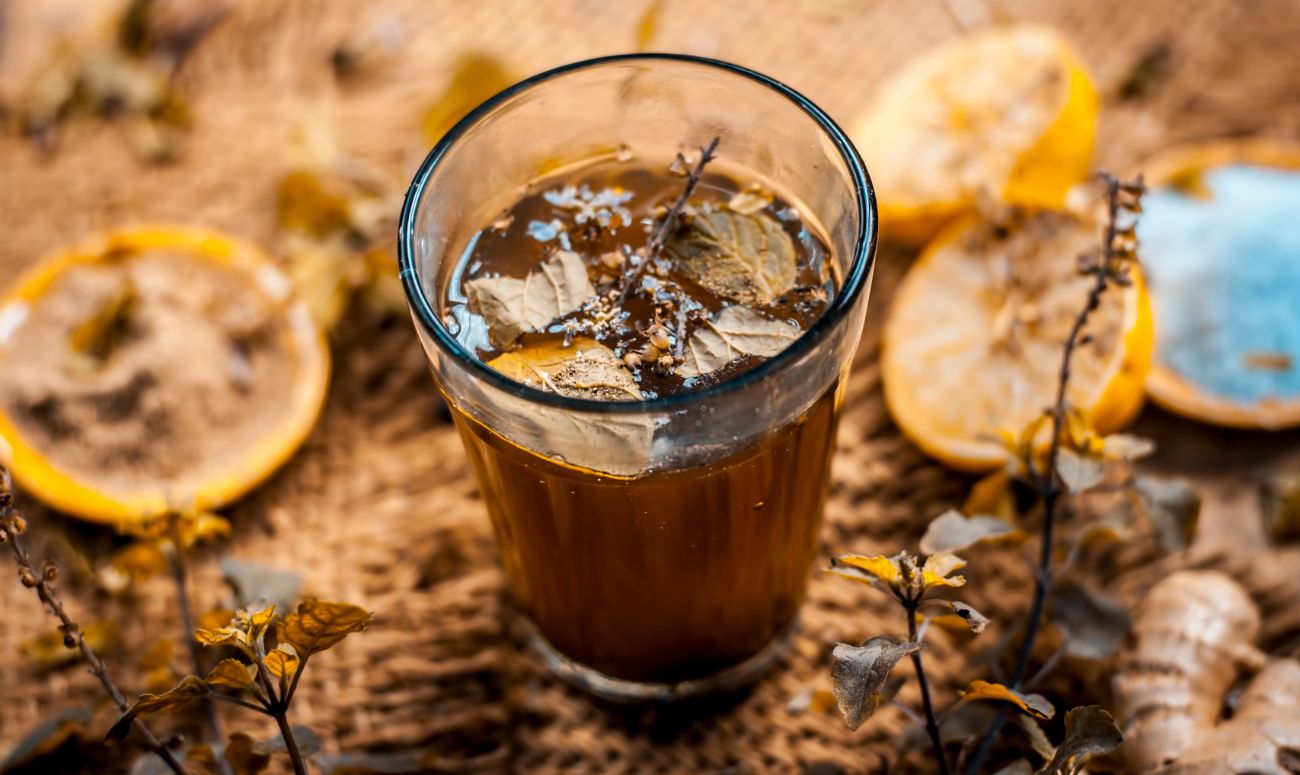 Kahwa is a Kashmiri tea that is flavoured with spices like cinnamon, cardamom and saffron. It is topped with slivered dried fruits and served warm in all parts of Kashmir. People keep sipping it throughout the day to dispel the chill.
Recipe: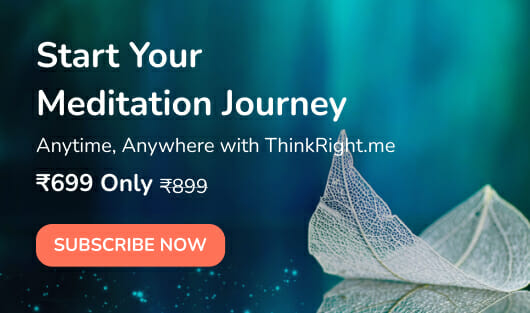 Boil 4 cups of water over high heat. Reduce the heat and add 12-15 saffron strands, 1-inch cinnamon stick, 1 clove, 2 green cardamoms and 1 teaspoon dried rose petals to the water. Let the mixture simmer over low heat for 5 minutes. Switch off the heat and add 1 tablespoon of Kashmiri green tea and stir the mixture. Cover the pan for a minute and then strain the kahwa into cups. Add slivered almonds and few saffron strands on top. Serve warm.
Note: Add honey or sugar to the kahwa for sweetness as per taste.
2. Kanji
Kanji is a traditional North Indian drink made with black carrots that are available during winter. It is a sour, spicy, pungent and fermented drink having probiotic properties that aid digestion. It is served at room temperature because the carrots are already fermented and should not be cooked again. The mustard in the kanji keeps the body warm during the cold winters of North India.
Recipe:
Wash, peel and chop ½ kilo carrots. Boil 12 cups of water and add carrots to it. Let the mixture cool down. Add ¼ teaspoon asafoetida, 3 tablespoons powdered mustard seeds, 1 tablespoon red chilli powder and rock salt to taste. Mix well and transfer it to a jar with a lid. Place the jar in sunlight for 3-4 days. When the kanji is ready it will taste sour.
3. Rasam
Rasam is an authentic South Indian soup that is sour and spicy, and when served warm, it is soothing and heartwarming. It is made using tomatoes, tamarind, lentils and spices. This tangy and flavourful soup is high on taste and light on the stomach.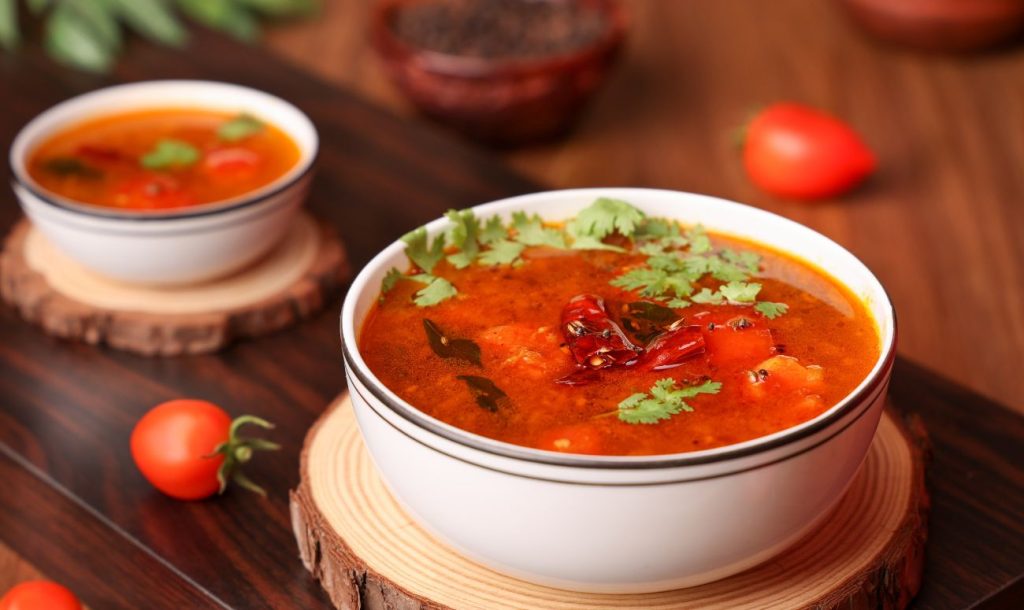 Recipe:
Mix 1 chopped tomato, 3 tablespoons tamarind pulp, a pinch of asafoetida, a pinch of turmeric powder, salt to taste and 4 cups of water. Cook the mixture over low heat for 10 minutes. Add 2 tablespoons boiled and mashed toor dal and 1 tablespoon of rasam powder to the boiling mixture. Cook for another 3-4 minutes. In another pan, heat 1 teaspoon oil and add ¼ teaspoon mustard seeds and 3-4 curry leaves. When the seeds begin to crackle, pour the tempering over the simmering rasam. Add chopped coriander and serve the rasam warm.
4. Bajra Raab
Bajra raab is an extremely healthy drink from the State of Rajasthan. It is made using pearl millet and is sweetened with jaggery. Ajwain (carom seeds) and dried ginger in the raab help in digestion and provide immunity against cold. It should be made and consumed immediately.
Recipe:
Heat 2 teaspoons ghee in a pan. Add 2 tablespoons bajra flour and sauté for 1-2 minutes until aromatic. Add 1 cup of water, 1 tablespoon jaggery and 1/8th teaspoon of ajwain seeds. Let the raab simmer over low heat for 2-3 minutes. Add 2 pinches of dried ginger powder and mix well. Let the raab come to a boil before taking it off the heat.
5. Nolen Gur Cha
Nolen gur or date palm jaggery is a winter specialty of West Bengal and is used in making many desserts. It can be used instead of sugar while making tea. Nolen gur tea has its own taste and texture and is also packed with vitamins and minerals that help in keeping the body warm.
Recipe:
Boil 1 cup of water. Add ½ teaspoon dried ginger powder, 1 cardamom and 2 teaspoons of tea leaves. Let the mixture boil for 2 minutes. Add ½ cup of milk and let the tea mixture simmer for 3-4 minutes. Add 1 teaspoon of nolen gur powder in a cup and strained tea to it. Mix well and serve warm.
We hope these Indian winter drinks pair perfectly with your colder months and beat all the blues away.
Dr. Deepali Kampani is a digital content specialist who weaves health and food through her pen.
Read More: 5 Homemade Face Masks To Make Your Skin Glow This Winter
Like & Follow ThinkRight.me on Facebook, Instagram, Twitter, Pinterest and Telegram to stay connected.