Milkmen's Cooperative Step In To Help A Venture School In Assam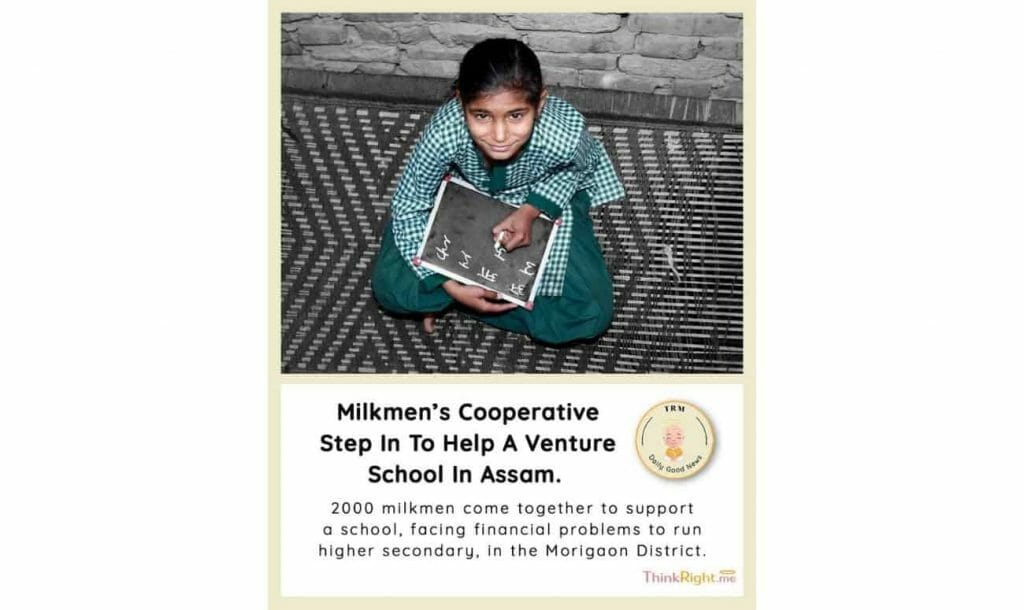 Ranjib Sarma, the chairman of the Sitajakhala Milk Cooperative Society explains that the group has decided to contribute 15 paise of the price of 1 litre milk to Sitajhkala Higher Secondary School. Most of the students from the school are children of the milkmen. Therefore, the parents feel a certainly sense of responsibility towards taking such a step. Recently, the milkmen's cooperative has handed over Rs. 1 Lakh to the school, in order to help run classes 11th and 12th. Student's academic future is of utmost importance and that is why the teachers and guardians have urged the government to open vocational courses on agriculture too.
5-Year-Old Mahalekshmi Bags Nine Record Titles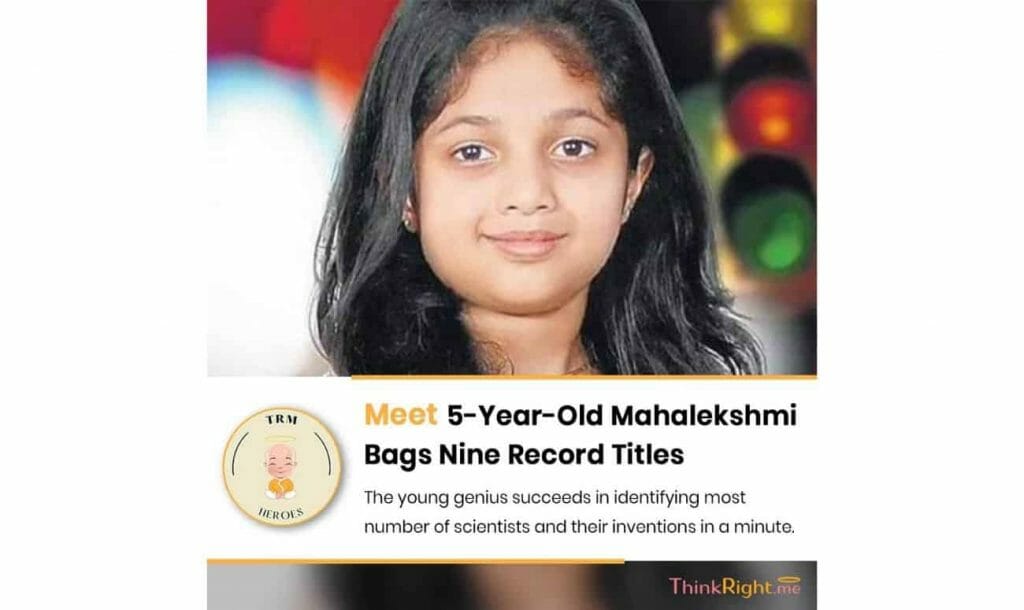 Engineer Anand Kumar's daughter, Mahalekshmi holds a World Record in three categories- the most number of scientists and their inventions recalled in a minute, the youngest child and the fastest too to perform and recite the most number of Bharatanatyam mudras and expressions in only 54 seconds, and the recent one is the youngest and fastest to recall the states and capitals of India in alphabetical order, in only 26 seconds. Just at the age 1 1/2 years her parents noticed her interest in memorising and learning, which now has gotten her to this place. Mahalekshmi's mother mentioned that "Her thirst for knowledge was deep by the age of three."
Village Produces 600 Units Of Electricity By Converting Waste To Energy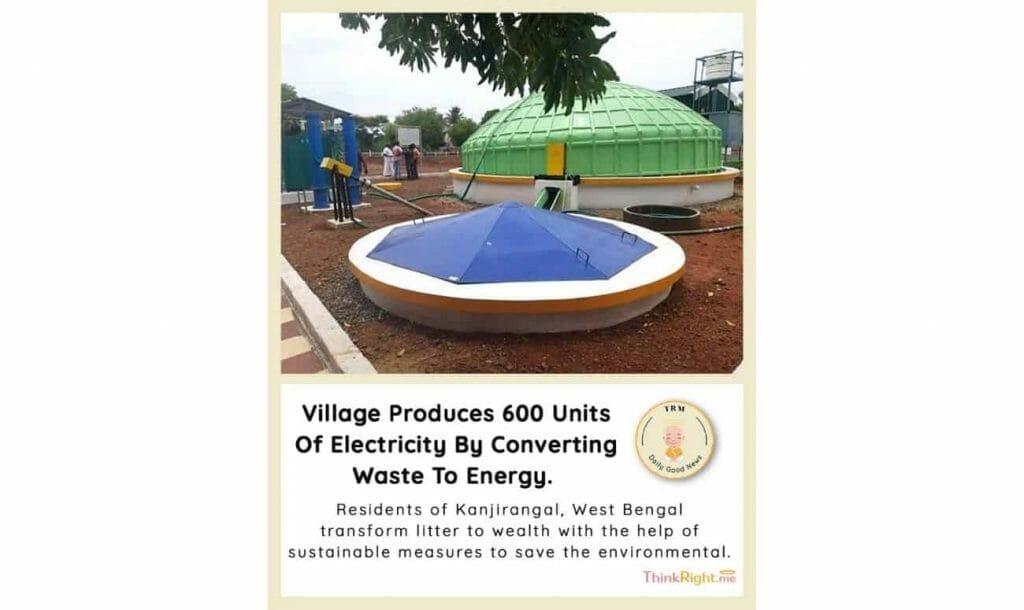 Tamil Nadu's Sivganga Disrict produces 500 kilograms of garbage nearly every day. However, they did not have enough landfills and their electricity bill amounts to Rs.12 lack per year. Considering these problems, the District Collector, P Madhusudan Reddy came up with the idea of generating electricity from the waste. It has been a long and challenging process, but the villagers have been dedicated to work towards it. Till today they have produced 600 Units of electricity, which is able to provide for 200 tube lights for 24 hours. The netizens aim to take this idea forward with the help of a market that will be set up in the district, where they can put the waste produces to use.
Meet Ranjan Sarkar, The Man With A Collection Of More Than 1 Lakh Indian National Flags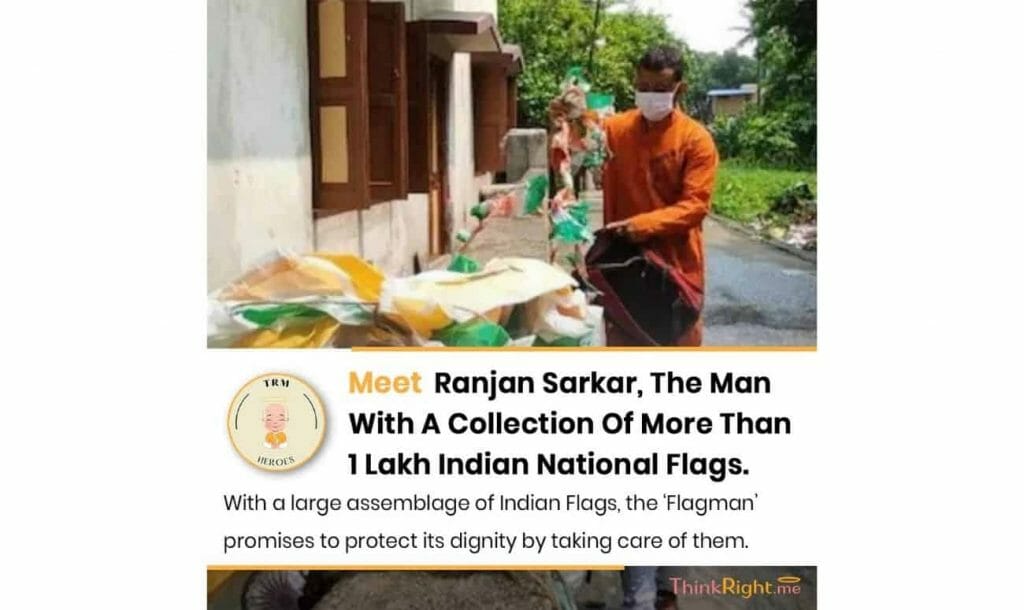 Famously known as the Flagman of Howrah, Ranjan Sarkar has been collecting flags that are discarded, from roadsides and event halls. The busiest days for him are Republic Day and Independence Day, during which hundreds and thousands of flags are thrown around, after celebrations. He says, "My mother and my grandmother always told us that the Flag is our identity. So, I strongly think Government should bring in laws through which people who casually leave flags on the road should be put to task." Now Sarkar's house is a small museum and a place to visit, for the general people.
Women Can Now Appear For NDA Exams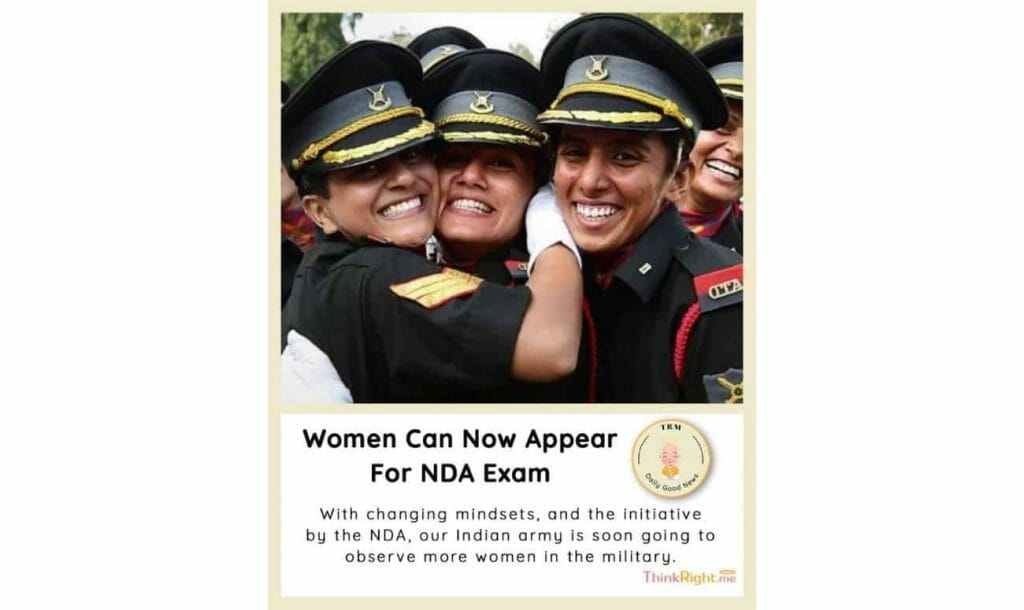 A petition raised by Kush Kalra, seeking permission for women to take National Defence Academy (NDA) entrance exams has finally been approved by the Apex court, for the 5th of September. The centre mentioned, "Women are being granted equal opportunity in the armed forces in the avenues that have been opened up for employment of women." In addition to the petition filed by Kalra, the government is also considering Kaila Udhavrao's petition regarding the admission of girls into the Rashtriya Indian Military College at Dehradun from this academic year.
Meet Karthika Raghu And Rahul Raj, Two Young Doctors Making Kerala Proud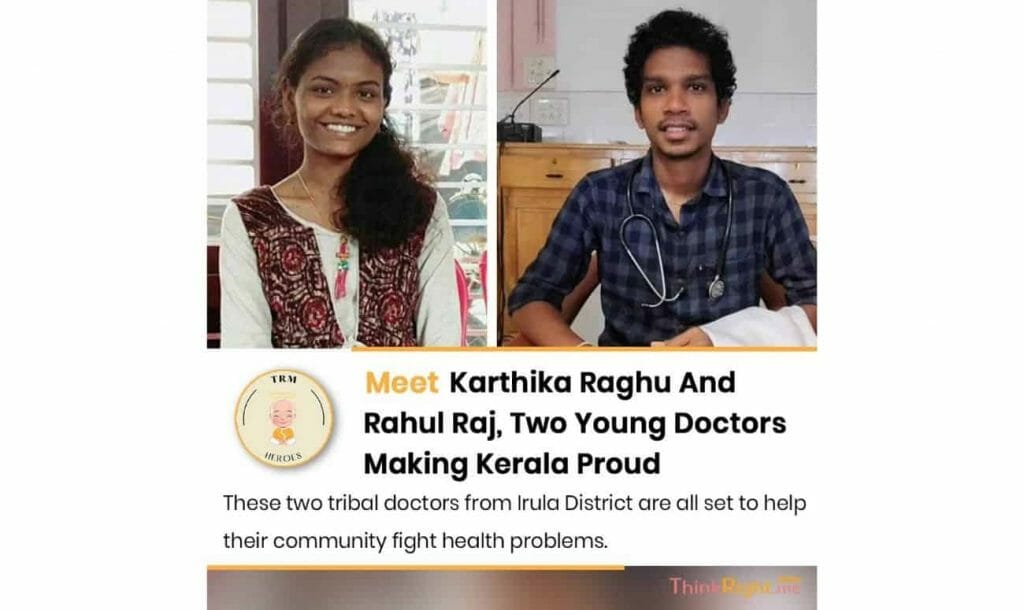 The Attappadi community has been facing constant issues with infant deaths and premature births because of malnutrition and lack of healthcare. It is a time for celebration for their hamlet, as 2 people from their community have graduated to become doctors. Karthika Raghu wishes to do a PG in general medicine and Rahul Raj aims to focus on PG entrance coaching as of now. Raghu says, "my parents, teachers and Dr Guru of Kottathara tribal speciality hospital helped me over the years." Their families are extremely proud and only hope that they give back to the community with their work.
Mobile Toilet For Women Finally Hits The Roads Of Hyderabad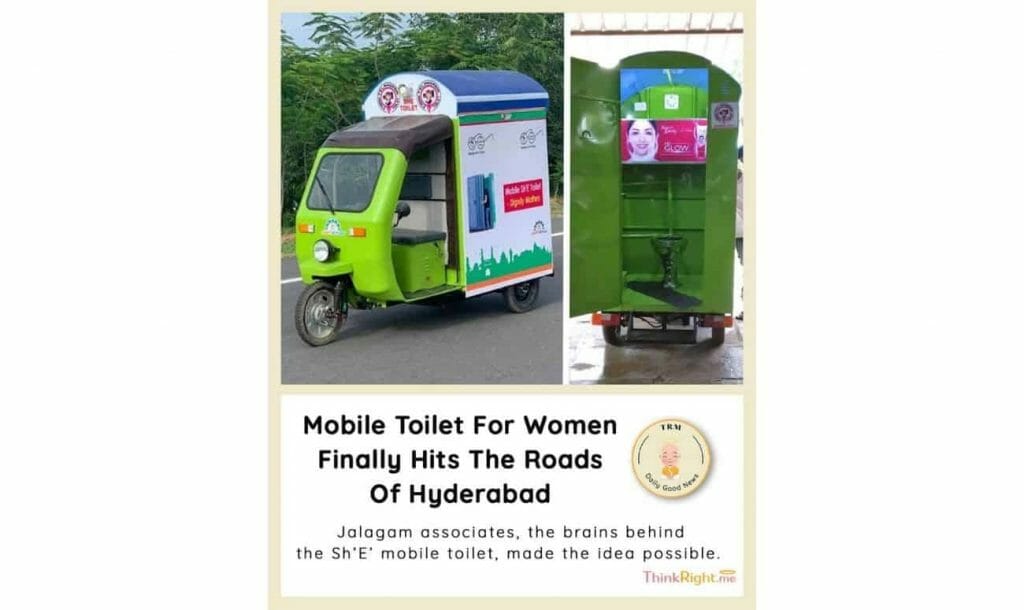 The Sh'E' mobile toilet is now functioning and has reached the streets of Greater Hyderabad. It comes with an array of features like a pot with the flush, a wash basin, a drainage system, a mirror, a hanger and water storage with capacity of 100 litres, along with an exhaust system. This concept was initiated by Jalagam associates, a start up social enterprise from the rural end of Suryapet District. Their idea is not only to provide with clean sanitation but also tackle the issue of increasing pollution. Sh'E' mobile toilets are a stepping stone towards improved women-focussed sanitation in India.
Meet Subonenba Longkumer, Saviour For Child Labourers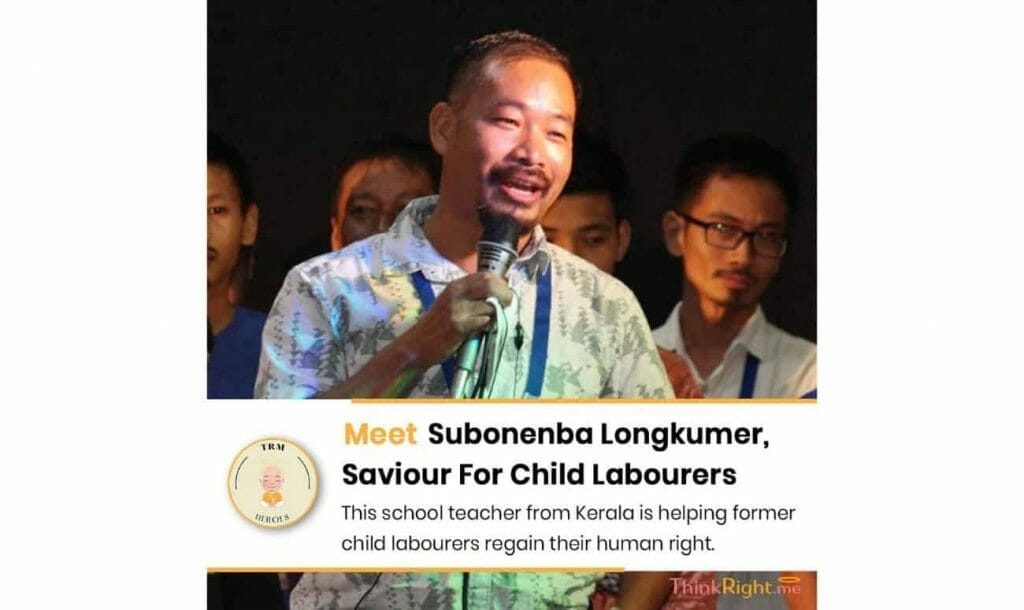 A story of change that resides in the in Mokokchung district, in Tuli, is an inspiration for many in the country and around the world. Subonenba Longkumer, a teacher who fought against all odds, completed his education, worked as a watchman, worked as a driver, sold his second hand car and collected ₹1.47 lakh to get his school registered and extend a helping hand for its teachers and students. He now focuses solely on eradicating child labor, spreading awareness about child rights by conducting seminars and giving talks at schools and colleges. He hopes for a better future for the children of the country.
Read more: Wide Awake At 2am? Mistakes To Avoid And Tips For A Relaxing Sleep
Like & Follow ThinkRight.me on Facebook, Instagram, Twitter, and Telegram to stay connected