To the best neighbour ever,
I know this letter might surprise you a bit, but this is the best way that I could think of expressing my feelings to you. I still remember you stopping by on my first day here, you came over with a tray of chai and nankhatai (they were amazing) and welcomed me to my new home. Assuring me to not feel shy and to ask you for any favour whenever I needed. This was because you understood that moving to a new city and staying alone for the first time isn't easy for a girl who's struggling to find a stable footing and grow. You also checked in on me that night to make sure I am settling in well and not missing home that much.
The next morning you even brought breakfast for me, with a sweet note saying, "Have a rocking first day at work!" That note made my day and helped me get through the first day struggles at work. That day when I returned from work you invited me over for dinner and that's when we bonded. You told me about your daughter, who has also moved to a different city, just like me, to pursue her dreams. You remember the struggles that she faced and that is how you knew how to help me through my struggles. You also told me about uncle, who passed away two years ago due to cancer. You patiently listened to me as I narrated my first day at work to you, just like my mother would. Even though I was away from home you made me feel at home. You helped and guided me to turn my rented flat into a home.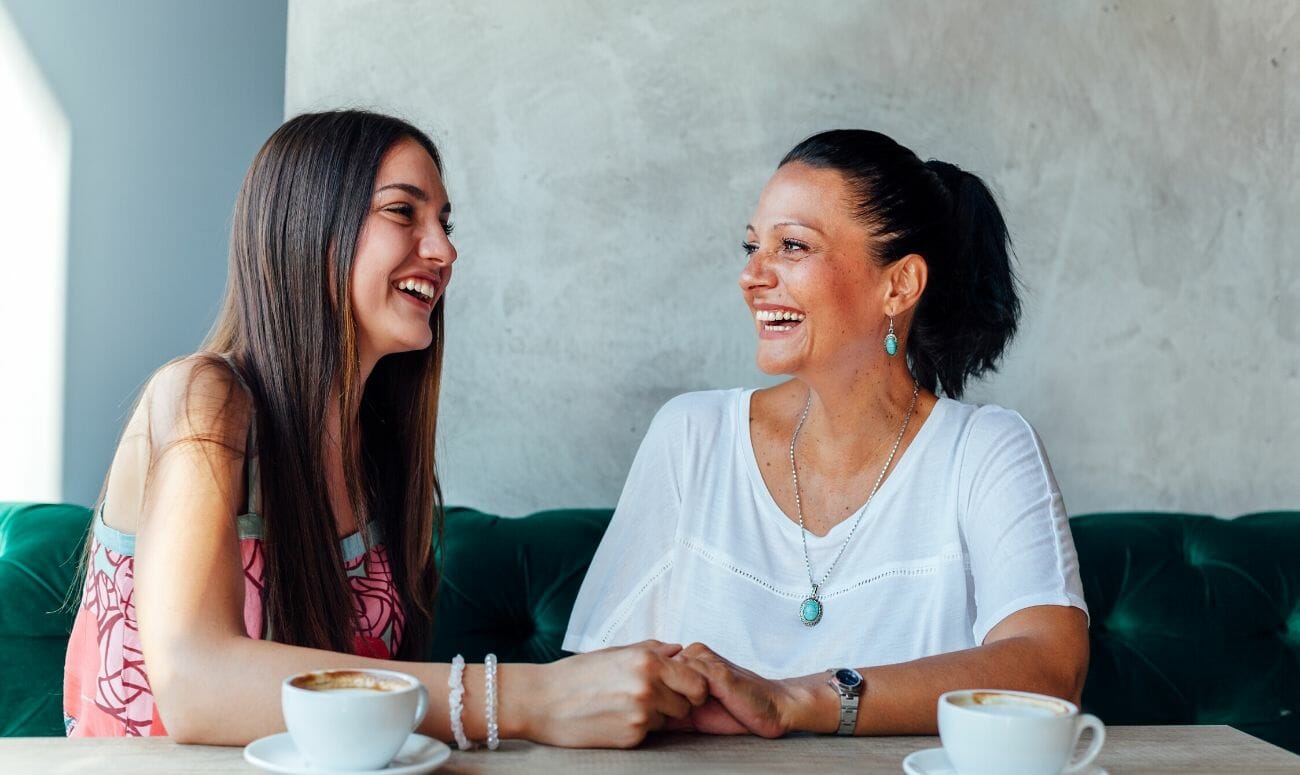 As the days passed, our bond became stronger and when I introduced you to my mother she knew that she needn't worry about me that much now and that I have you to look over me. As time passed you got to know me as a mother, you knew my utter dislike for capsicum and my absolute love for chocolates and coffee. I remember one weekend I was inviting my friends over for dinner and I told you that I was ordering in. You brushed off that idea and helped me cook instead (read it as I helped you while you did 90% of the cooking). My friends absolutely loved it! And I got called an amazing chef, all thanks to you. Also, at times, you knew when I was out of my midnight snacks and ice-cream and you would stock it up for me.
Over our many teas, coffees, and dinners, we have grown quite close. I know that I can come to you for any advice or just to vent out my feelings after having an awful day, and you will be there for me, just like my mother. After you introduced me to Ishita, we speak almost every week. And just like my mother knows that I have a reliable person to lean on here, your daughter knows that she can count on me to be your support while she is away from home. She is glad because she knows how much you miss uncle and with her away, it's a very difficult time for you. You're like a mother to me, away from home, and in a new city. And I hope having me around makes you miss Ishita a little less.
Today, it's been a year that you brought over a tray of tea and nankhatai for me. Now, it's my turn to bring a cup of tea for you (just the way you like it, which you taught me how to make by the way), I am getting coffee for myself though. But the nankhatai is the same, from Ramesh uncle's bakery, I know they are your favourite. And I am getting you one more thing, this letter filled with all my gratitude and love.
I cannot thank you enough Suma aunty for being there for me and helping me get through this first year of adulting. You are the coolest aunty that I could have ever wished for as a neighbour! Again, thank you so much aunty, for everything!
Read more: Pack Your Bags, Because You Have A Vacation Coming!
Like & Follow ThinkRight.me on Facebook, Instagram, and Telegram to stay connected.