People with traits of charity and nobility go far in life. Amita Marwah shows how these traits helped her make a difference. Amita's heart of gold and her skills as a Taekwondo black belt led to her starting a summer camp for slum kids, in 2011, which has now become her life's mission.
Free classes
41-year-old Panchkula, Haryana resident, Amita Marwah, has a black belt in Taekwondo. She began conducting free classes for slum kids, from 5.30pm to 7.00 pm. Her daily workshop is held in Hallomajra. Amita, trains her daughters, Himanshi and Ishani, alongside the slum children.
Amita's classes are not just a form of activity, she, in fact, trains her students to participate in competitions. 18 children, trained by her, have participated in International competitions and won medals and accolades.
Academy champions
In 2017, two of Amita's students, Parmod Kumar and Suraj Kumar, participated in Third Heroes Taekwondo International Championship and Para-Taekwondo. The competition, held in Bangkok, is organized by Thonburi University. Apart from India, the event had participants from ten other countries such as Malaysia, Philippines, Laos, Bangladesh, Pakistan, and Ethiopia.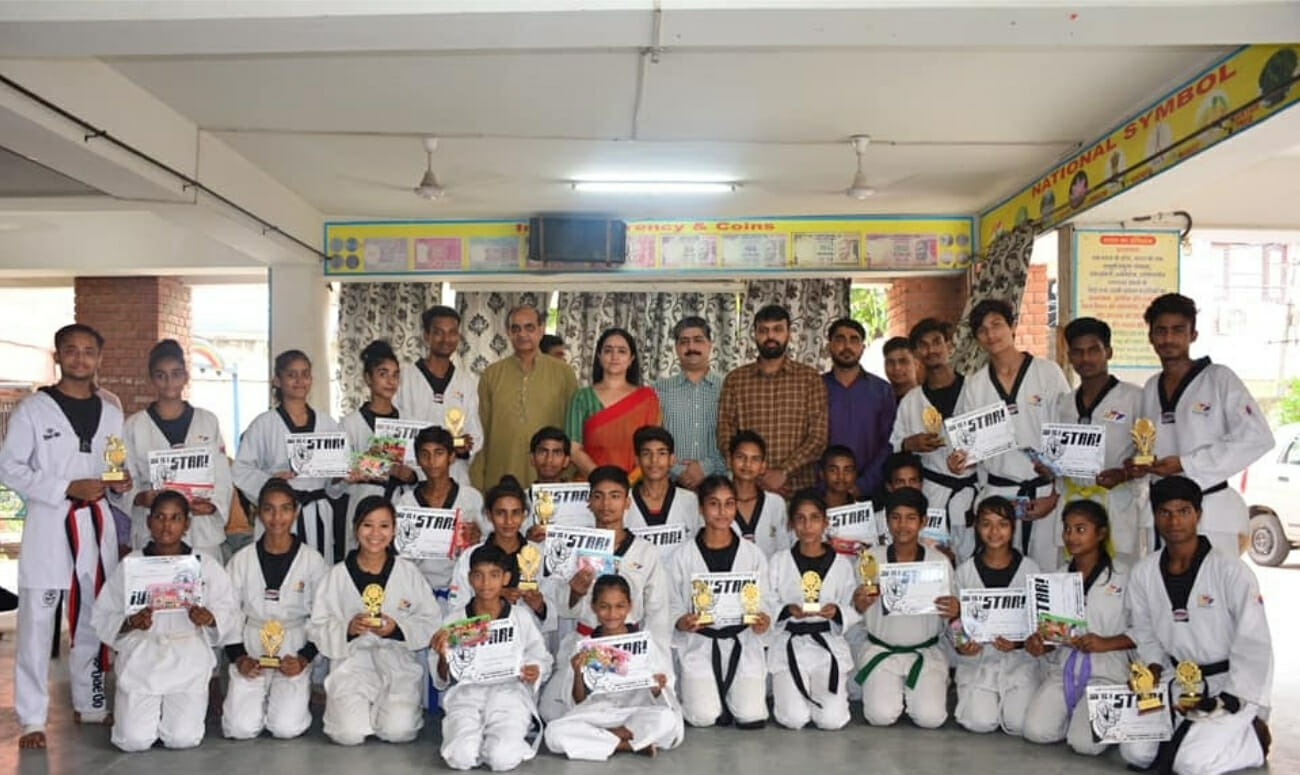 Students viewpoint
In an interview with Hindustan Times, the 11th-grade student, Parmod, revealed how the sport helps channelize his energy. Parmod's father works in a factory, while Parmod supplements the family income as a waiter with a catering company. Meanwhile, Suraj believes free training is not enough to combat powerful opponents from other countries. In order to gain stamina, they need a proper diet. This is why he also works as a waiter with a catering company and uses his income for a balanced and nutritious diet.
A spark becomes a mission
Amita's summer camp initiative has now become an academy. She currently trains around 450 kids from different slums, 50 of whom are girls. Another champion student, Ashish, now works as a  trainer at Amita's camp. Ashish has been to Nepal, Sri Lanka, and Thailand for events. He also works as a waiter with a catering company.
Amita's story
Amita graduated as a Bachelor of Science in Medical Lab Tech. She learned Taekwondo in school and enjoyed the sport so continued with her practice it until she achieved mastery. Based in Haryana, her academy is known as "Amita Marwah Activity Society." Her hard work paid off and the academy is a part of the registered society for underprivileged children.
Amita's noble cause is laudable. Her academy has positively impacted many children and she deserves support and encouragement in her quest to teach more kids who will eventually make her and the nation proud.
READ MORE: ALAN ALDA INSPIRES PEOPLE WITH PARKINSON'S DISEASE