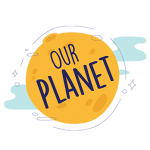 Sustainable initiatives have taken over the market this year. More and more people are opting for products that are good for the environment as well as are durable, stylish and cut down wastefulness. This Christmas, when you head out for home shopping, do stop by at these stores that offer a wide range of sustainable furniture. Add some jazz to your space, while also doing good for planet.
Sylvn Studio
Sylvn boasts to be "India's only design label specialized in handicrafts décor products." All their products exude the spirit of craftsmanship and sustainability. Here you'll find products such as hanging lamps, gourd lamps, floor lamps, metal antiques, etc. All of which is made from burlap, corrugated cardboard, and a number of other recyclable materials. Click here for more information.
BARO
In just 5 years of its running, BARO has become quite well-known for its upcycled and bespoke furniture. They sell stunning vintage pieces, beds, side tables, consoles, lamps, and a variety of other home décor. The pieces are manufactured locally, all made from reclaimed or withered teak and an entirely natural linseed oil and beeswax polish. Check them out here.
Differniture
They are a furniture and lighting design studio, and sustainability is at its heart. Every product is made from wood from old floorboards, shipping crates, and salvaged fallen trees. By carefully curating designs that carve out the wastage they give a dead piece of wood, an entirely new avatar. They only use all-natural polishes, oils, and waxes. See more on their website.
Pulp Factory Studio
What do you usually do with old newspapers? Give them to a 'raddiwalla'? This brand uses newspapers and turns them into furniture. They use waste paper pulp to make papier-mache furniture that is strong, durable and biodegradable. The glue used is also plant-based and the vibrant colours are made only from natural dyes. Take a look at their products here.
Mishcat Co
Mishcat Co weaves state-of-art carpets and dhurries with leftover materials from the silk sari industry. Their products are nothing short of show-stoppers and can instantly brighten up any dull space. The label employs artisans from rural Rajasthan and Uttar Pradesh, which makes each piece unique and vibrant. Check out their website for more.
We are sure you won't get enough of these beautiful sustainable furniture pieces!
ThinkRight is now available on Telegram. For handpicked stories every day, subscribe to us on Telegram
Read more:
Like & Follow ThinkRight.me on Facebook, Instagram, and Telegram to stay connected.