The Mangrove Marshalls, started as an initiative in April 2018 by Rohit Malhotra, his wife Rasika Malhotra and a bunch of like-minded friends. They took it upon themselves to clean the filth from mangroves of Navi Mumbai. Today, the group has grown to over 200 people cutting across all age groups. This motley crew gathers every Saturday at 7am to clean up the mangroves.
It's been two years since this couple and some friends decided to protect the mangroves of the garbage thrown in. Rohit Malhotra is a social activist who runs a chain of creches and play-zones. While his wife Rasika, is a corporate employee. "I am a social activist and come from the core belief that we, the people, can make a difference. We are the source of the problem and only we can come up with a solution," says Malhotra.
So, it all started with Mini Seashore in Vashi, which has a holding pond for sea water. Initially, the group tried to clean the pond and found that it was extremely difficult as the pond was rocky and shallow in parts and they could not reach far. It also had mangroves and unfortunately, they all died due to the debris thrown in. However, the other side of the Mini Seashore, which has the Thane Creek has mangroves and they decided to clean the filth from there. His wife as well as his son, Yash, also participate actively in this initiative.
Mangroves are important to the ecosystem as they protect shores from waves, floods, hurricanes, and storms. Also, their tangled roots prevent erosion of the soil.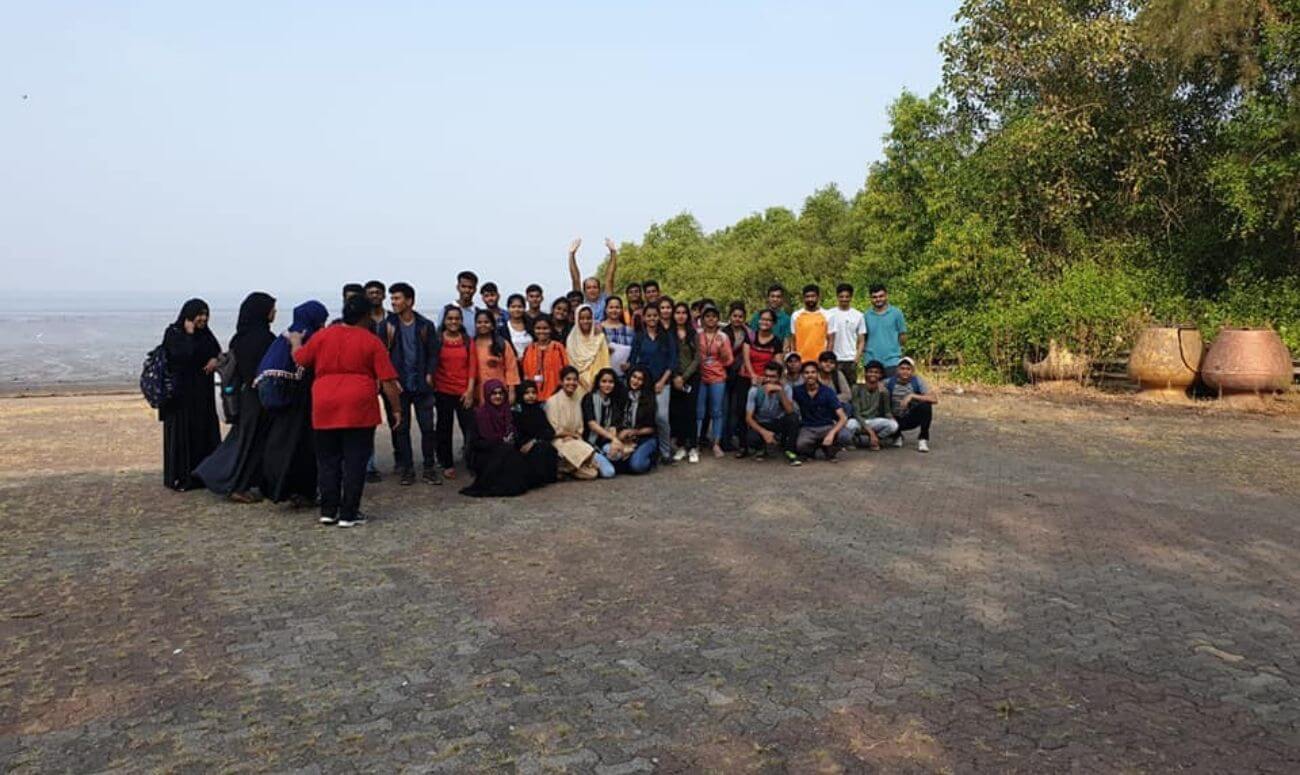 However, Malhotra says that mangroves are delicate as their roots are inverted and the rubble can easily choke them to death. So, he and his wife decided to do something about it. And, every Saturday early morning, the group heads to the wetlands of Mangrove Forest near Vashi Mini Seashore and Sagar Vihar in Sector 8 for their clean-up mission.
The Navi Mumbai Municipal corporation (NMMC) also supports this cause and is always there to help, says Malhotra. However, he feels that it's important for citizens to take responsibility and do whatever they can to protect our ecology.
"What we do has a two-way impact—one is removing the debris, and chances are that we get a new volunteer every time," says Malhotra. Further he says that they want to share their vision and people should do it locally in their localities.
It's over 45 weeks now and the team of Mangrove Marshalls trudges along relentlessly on their mission. Quite commendable and worthy of applause we say.
ThinkRight is now available on Telegram. For handpicked stories every day, subscribe to us on Telegram
Read More: Ankita Shah, Ahmedabad's First Specially Abled Rickshawalli
Like & Follow ThinkRight.me on Facebook, Instagram, and Telegram to stay connected.