We know that the seven chakras of the body are responsible for our every activity. The third chakra, the Manipur Chakra determines confidence, happiness, clarity of thoughts and ability to make decisions. Therefore, it is necessary to awaken it and also keep it balanced. 
Manipur Chakra 
This chakra is located around your belly above the navel, so it is also called navel chakra. The energy colour for this chakra is yellow and it's in the shape of a triangle. The fire element is associated with this chakra. It is made up of two words 'Mani' and 'Pur,' 'Mani' means jewel or pearl and 'Pur' means place. Self-confidence, self-discipline, happiness, clarity of thoughts, knowledge, intelligence and the ability to take the right decisions are the jewels of this chakra. This chakra is the centre of your body's energy balance. It helps you control your life.  
Herbs to balance the Manipur Chakra 
This yellow circle is related to personal strength and self-respect. When it is balanced confidence and sense of purpose become more prominent. But when it is hyperactive you become egoistic. At the same time, you start to underestimate yourself and there is a feeling of jealousy. It can also have a bad effect on you digestive power. 
Including things like lemongrass, chamomile and ginger to your diet will help to keep the digestive power intact and balance the Manipur Chakra.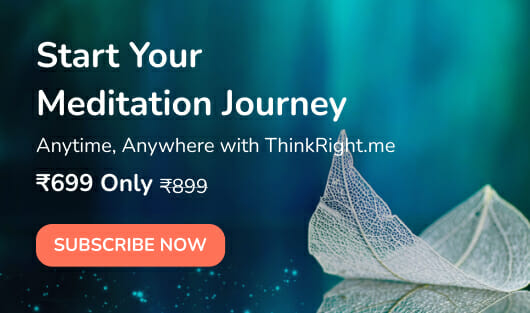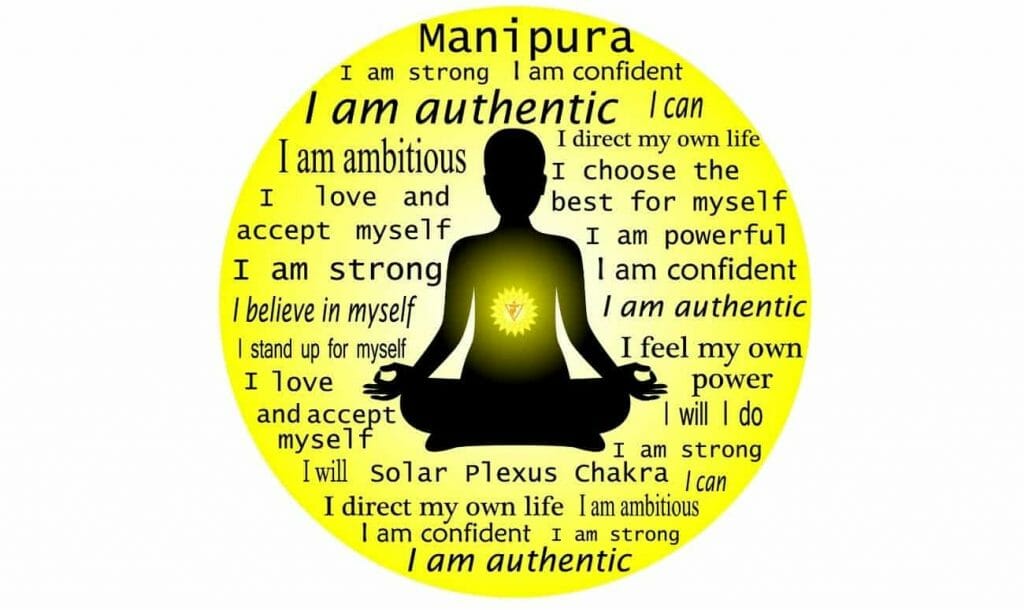 Repeat these powerful affirmations to awaken the Manipur Chakra 
– I stand with my personal strength. 
– I take the decision with full confidence and determination. 
– The only thing I need to control is how I respond to a situation. 
– I have the courage to make positive changes in my life. 
– I feel inspired to achieve my cause. 
– By accepting new challenges, I feel calm, confident and powerful. 
– I forgive myself for past mistakes and learn a lesson from them. 
Ways to awaken the Manipur Chakra 
Aromatherapy 
Burn saffron, sandalwood, musk, ginger and cinnamon essential oil to awaken the Manipur Chakra. 
Yogasana 
Practising Yoga with mindfulness relieves the stress of the Manipur Chakra physically, mentally and emotionally. Virabhadrasana builds confidence and brings the third chakra in a straight line. Surya Namaskar helps you connect the energy of the chakra with your body. Naukasana is an excellent Yoga regimen to strengthen the abdominal muscles, maintain digestion and bring a feeling of personal vigour. 
Recover from yesterday 
Many bad memories and incidents of the past are stored somewhere in our body and affects our thinking power and behaviour. With the help of therapy, love of loved ones and other healthy activities, you should try to overcome them, because it is very important to keep the Manipur Chakra balanced. 
We hope that these tips help you align you chakra and become more confident and rejuvenated.  
Read more:  5 Quick and Versatile Water Chestnut (Singhara) Recipes
Like & Follow ThinkRight.me on Facebook, Instagram, Twitter, and Telegram to stay connected.