Indian handlooms have woven their way through a rich legacy dating, back to ancient India. From cotton ikkat weaves to heavily embroidered Benarasi silk saris, India's exquisite handloom textiles have the world in awe.
Our country's handloom industry, that promotes the 'Make in India' vision, has mushroomed in various states. Each with its unique variation of this timeless craft. This not only provides these states with a distinct identity and plentiful livelihood but has also grown to become a major attraction. Handloom tourism in India.
While many other states have left a significant mark in this respect, three towns, that noticeably stand out when it comes to handloom tourism in India are Shantipur, Paithan, and Maheshwar.
#1 Shantipur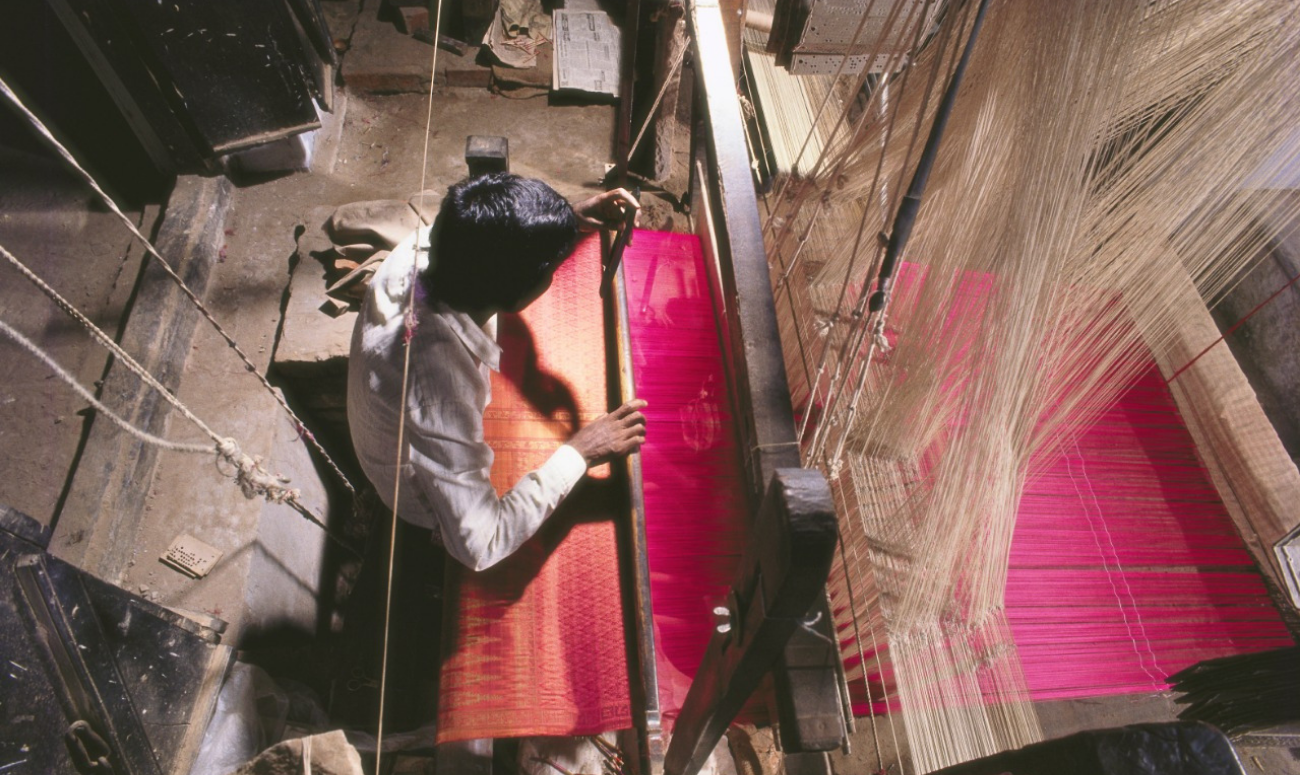 Situated in the Nadia district of West Bengal, this area is a popular hub for quality handloom products in exotic designs and colours.
Woven in a unique style and amongst the oldest varieties of Indian handloom sarees. The legendary Shantipuri saree, is even today, uniquely identified with the region.
Backed by royal patronage and today a popular spot for handloom tourism in India. Shantipur is famed for its feather-like touch handloom woven dhotis and sarees with fine, uniform texture. Adaption to new products like yardage, scarves and stoles for export has also put this town on the world map of handloom tourism.
#2 Paithan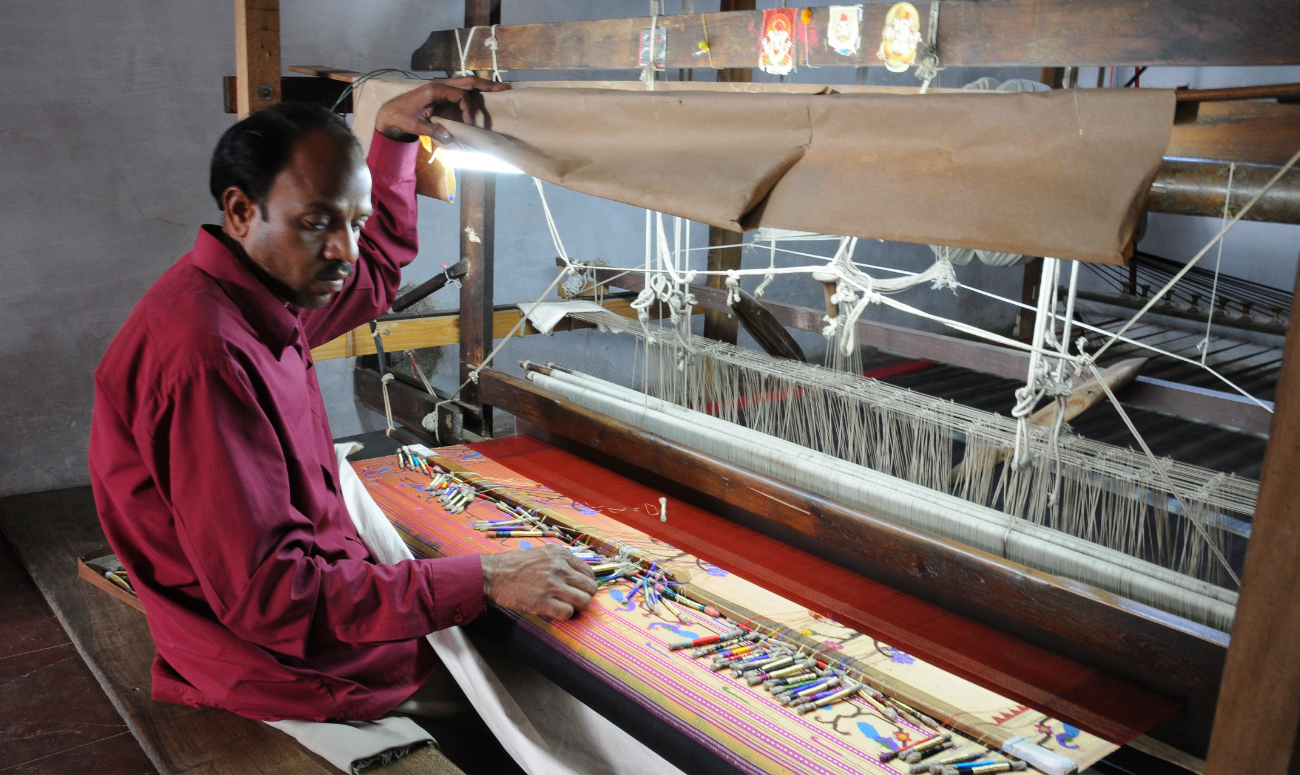 Paithani sarees of Paithan town in Aurangabad Maharashtra, are said to be hand woven poems in gold and silk.
Teak wood looms of this quaint town attract the hustle of tourists, who frequent here to acquire these pieces of art woven using silk and zari.
The Paithani is identified by its characteristic kath(border) and padar (pallu/shoulder drape) which have typical motifs, and the town, by its globally popular handloom style.
#3 Maheshwar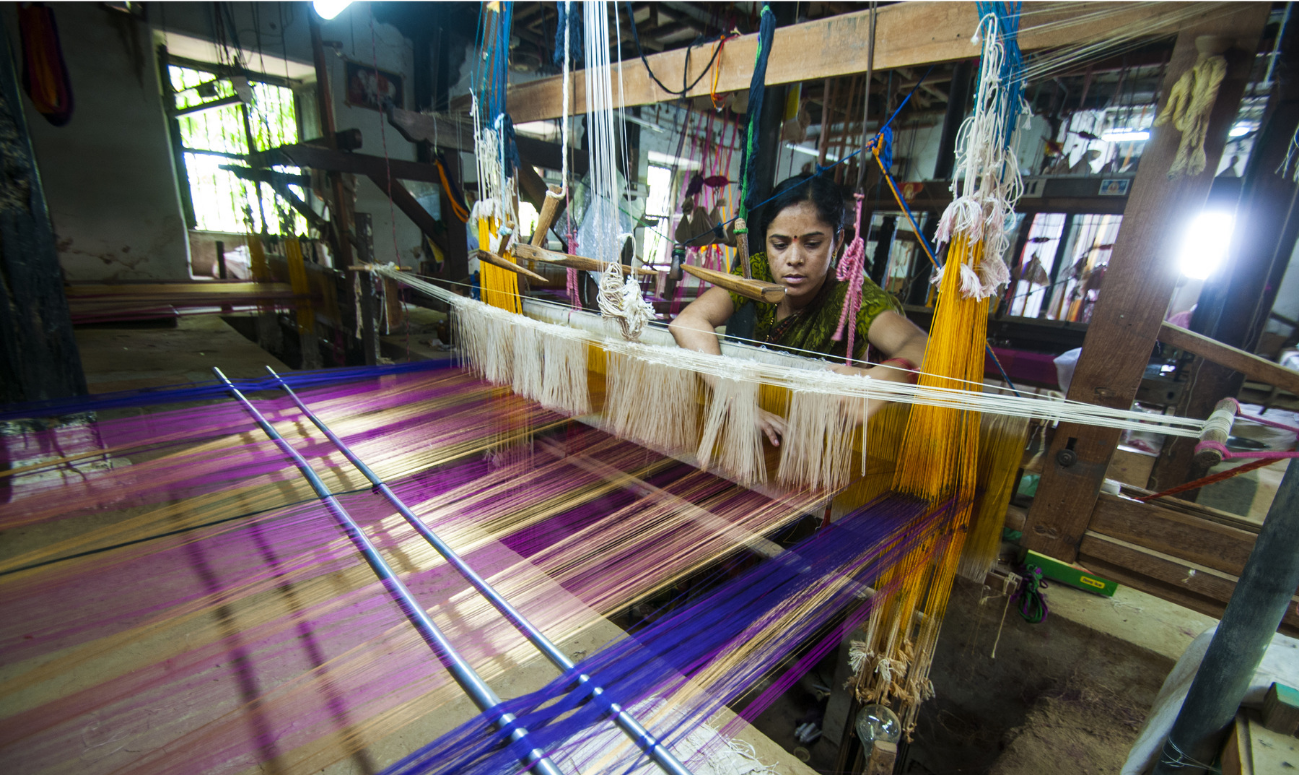 The delicate weaves of Maheshwar, in Madhya Pradesh, lends its sarees a sense of place. Maheshwari sarees have geometric border patterns inspired by silhouettes of temples and ghats in the vicinity. And are traditionally woven in cotton with gilded borders of zari.
2 hours from Indore, the picturesque and ancient town of Maheshwar is often flocked by tourists to grab an exclusive share of these spectacular pieces of textile art.
A welcome break from bargain saree stores, these small handloom towns are gaining much love, popularity and respect as India's handloom destinations. Leaving no stone unturned to link this sector to tourism for better economic and cultural development, the government too is taking many notable measures. Having said that, the future of handloom tourism in India sure looks bright!
Also Read: 6 LIFESTYLE DISEASES THAT YOU CAN PREVENT
Like & Follow ThinkRight.me on Facebook and Instagram to stay connected.