Onion peels, which is a regular part of every household's kitchen waste is actually a very rich source of minerals such as iron, calcium, magnesium, and copper. But, it need not be thrown away. You can make excellent, organic, zero-budget fertiliser for your plants.  
You can do away with the hundreds of rupees that you spend every month on purchasing your garden nourishing supplements. All you have to do is save the onion peels from your becoming your trash.
How to prepare onion peel fertiliser?
Keep collecting the onion peels everyday
When you have collected enough, soak them into a litre of water
Cover the mixture and let it sit for 24 hours
Strain the mixture into a container for direct use
To make this process quicker, you can boil the onion peels in a more diluted proportion for a couple of hours. Mix this slurry with room temperature water for your plants. However, the soaking method comes highly recommended rather than boiling.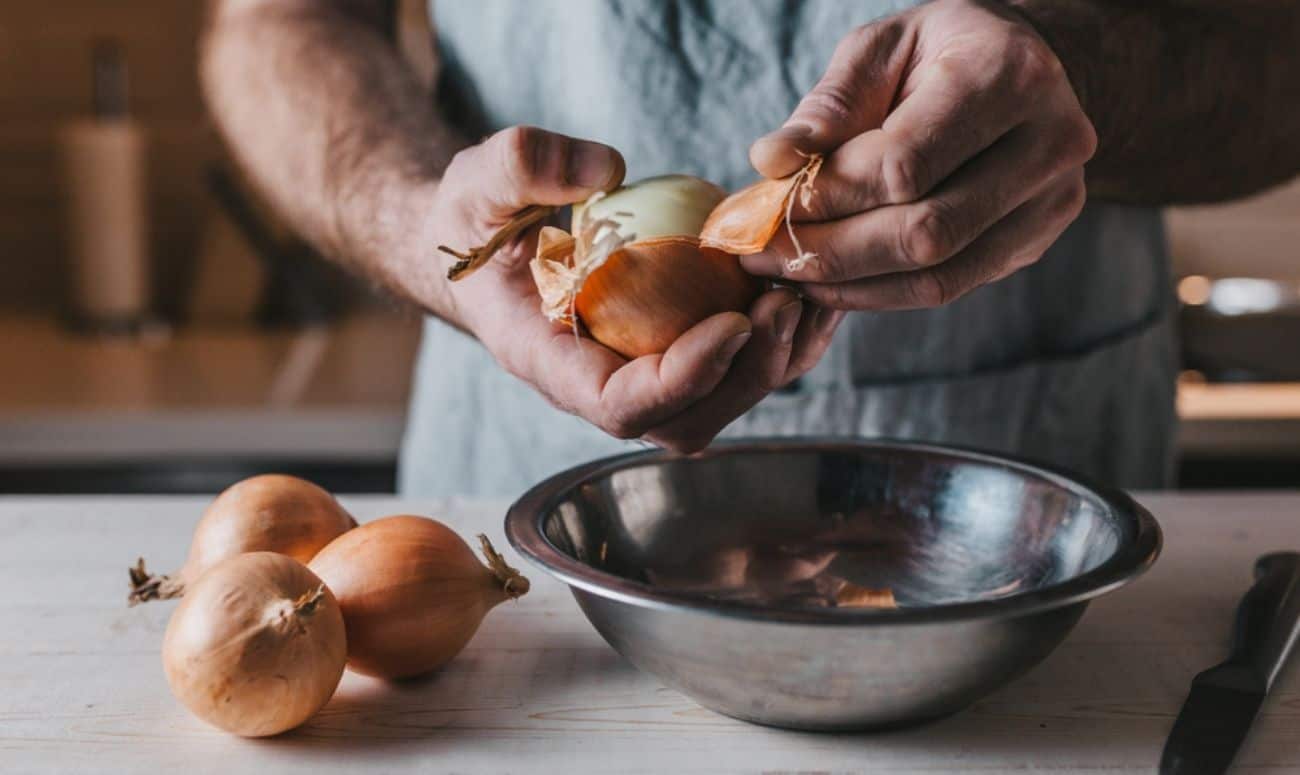 How to use?
You can either use this organic liquid fertilizer along with irrigation water or in the form of spray. But, before applying dilute 100 to 200 ml of this liquid fertilizer in one litres of water. Apply according to the need of plant. 
As this fertilizer is rich in potassium, so it will mainly enhance branching, blooming, size, and quality of the fruit. You can apply once after every 7 to 10 days. Application of this liquid fertilizer also enhances disease and pest resistance of the plant. 
If you regularly fertilise your plants then do this only once in 15 days and you will able to see the results in a couple of months.
So, the next time you are cooking with onions, make sure you keep the skins intact.
Read more:  Wildfires: A Reality Check On Climate Change
Like & Follow ThinkRight.me on Facebook, Instagram, Twitter, and Telegram to stay connected