Growing up in India, most of us have childhood memories of being fed a spoonful of a dark sticky jam during winter mornings. We were told it is good for our health and we should have it without making any fuss. That jam was nothing but the ancient Indian health supplement, Chyawanprash.
Amla and over 25 Ayurvedic herbs used in making Chyawanprash provide the traditional goodness to improve overall health and the body's immune response to fight infections. It is good for people of all ages and is a winter staple in most homes across India. Chyawanprash is loaded with Vitamin C, an antioxidant, that comes from amla, which forms the base. It is also a powerhouse of other nutrients and minerals by virtue of the variety of herbs that are used in its making.
Multiple types of research point towards the anti-ageing benefits of Chyawanprash, which was also the case with Rishi Chywana who is believed to have discovered this elixir formula. The original composition contained around 80 herbs but it can be recreated with as many herbs available in today's time. There are many brands of Chyawanprash available in the market but there is a possibility of adulteration and high sugar content. So, the best bet is to make it at home with customizations to suit the individual palate. Sugar can be substituted with jaggery and the spice level can be adjusted too when Chyawanprash is made at home. The tricky part is the spice mixture which can be brought readymade in case it is not possible to make it at home.
So, go ahead and make this gooey dietary supplement at home. It would require some time and patience but every minute of it will be worth the immense benefits it provides.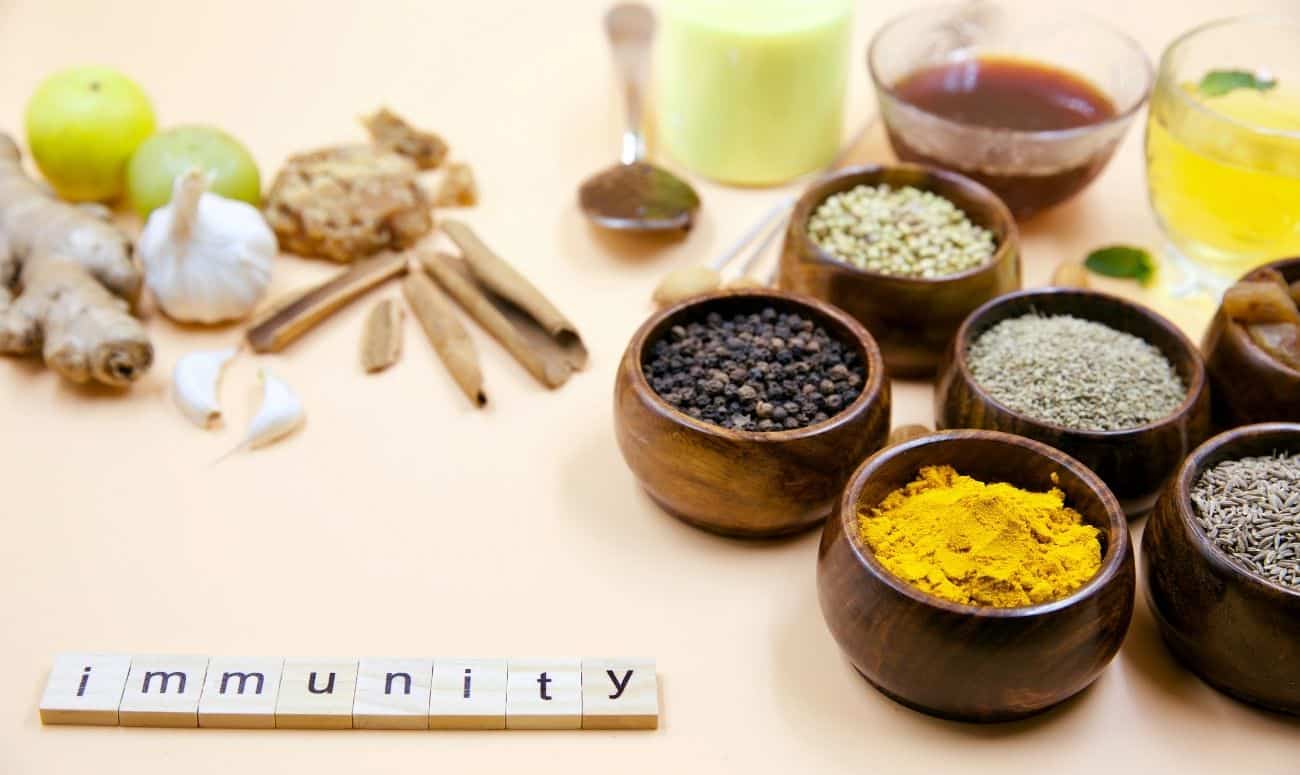 Ingredients:
For the spice mixture:
2 bay leaves
2-inch cinnamon stick
2 tablespoons dried ginger powder
1 tablespoon vanshalochan
1 tablespoon long pepper (pippali)
1 tablespoon nagkesar
1 tablespoon nutmeg powder
10 green cardamom pods
2 teaspoons cloves
2 teaspoons black pepper
Other ingredients:
1 kilo amla
1 cup ghee
1 kilo jaggery, grated
½ teaspoon saffron strands
Method:
Combine all the ingredients listed under the spice mixture in a blender jar. Grind them to a fine powder. Sieve and keep the powder aside.
Combine the amlas with 4 cups of water in a pressure cooker and cook for 3 whistles.
Once the amlas cool down, remove the seeds and grind them to make a smooth puree. Strain it to remove any lumps.
Heat ghee in an iron wok over medium heat. Add the amla puree to it and mix well. Cook over low heat, stirring occasionally until the mixture thickens.
Add jaggery and mix well until it dissolves completely. The colour of the mixture turns dark and bubbles start appearing on top. Keep cooking over low heat, stirring continuously.
Once the mixture is thick enough and starts leaving the sides of the wok, add the spice mixture and mix to incorporate it well. Continue cooking for another 5 minutes.
Add the saffron strands and mix well. Take the pan off the heat and let it cool down completely.
Transfer it to a clean jar and store it in a dry and cool place.
Dr. Deepali Kampani is a digital content specialist who weaves health and food through her pen.
Read more: Coping With The Loss Of A Friend
Like & Follow ThinkRight.me on Facebook, Instagram, Twitter, and Telegram to stay connected.