In a world where shopping is a form of retail therapy, online purchases are seeing their all-time high. Forbes predicts consumers will spend $4.8 trillion in e-retail sales this year. But is online shopping better for the environment?
The study, "Does Shopping Behaviour Impact Sustainability?," conducted by Deloitte on behalf of Simon Property Group showed that factors such as increased returns and additional packaging affected the environment negatively, adding to e-commerce's harmful effects.
A few of the most important findings from the study are listed below.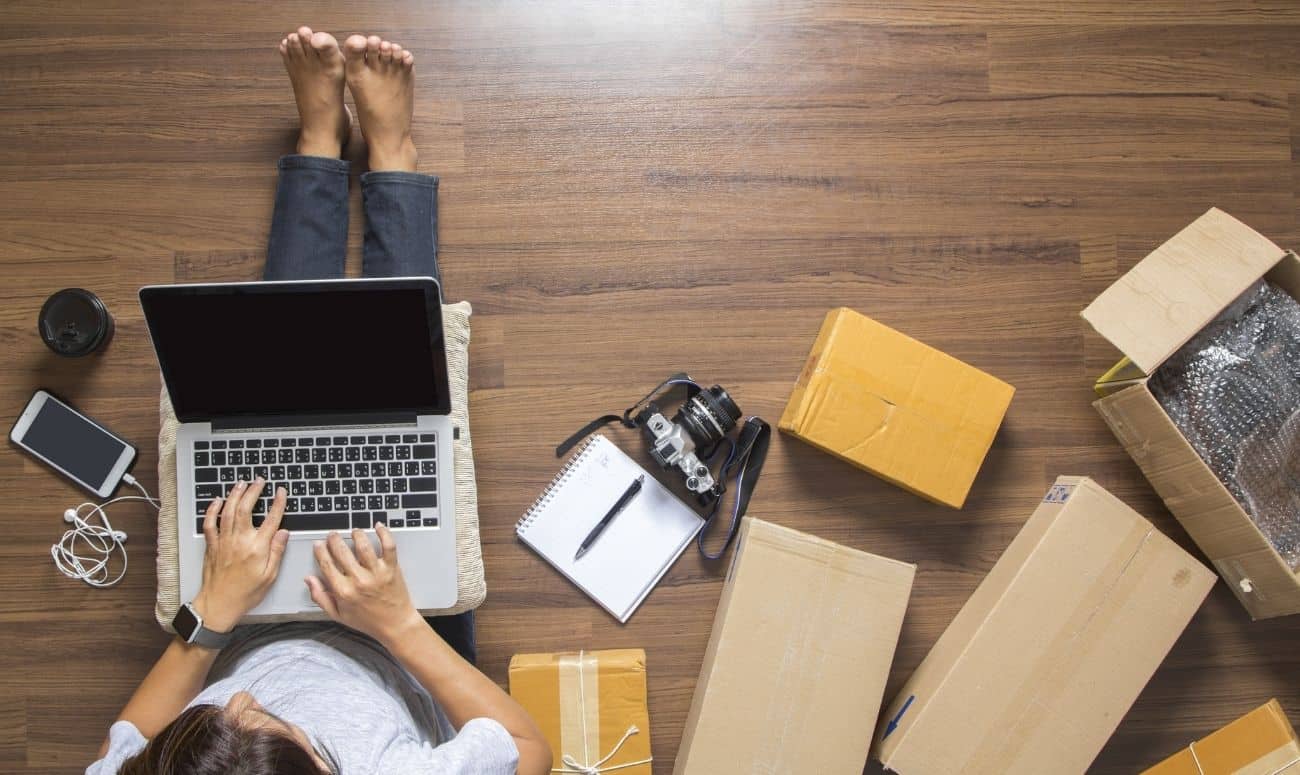 Shopping online promotes returns leading up to more than five times more returned products compared to brick and mortar stores. This increases the environmental impact of online shopping considerably.
The packaging from online orders, including boxes, bubble wrap, endless amounts of tape, and plastic creates five times more emissions than compares to the use of paper bags when shopping at the mall.
Shoppers who visit the mall buy an average of three and a half products every trip and also visit other places, lowering the emissions related to their visit to the mall as the trip is divided between multiple stops and serves a lot of purposes.
The above findings point out that packaging is one of the main reasons why online shopping is considered environmentally harmful. But along with packaging, transportation is also a major reason why e-commerce purchases adversely affect the environment. Shoppers usually order a larger number of items from local stores as compared to online shops which result in products being shipped separately, driving up carbon emissions.
But on the other hand, physical stores require a lot of energy and maintenance. The increases their carbon emissions and waste as compared to online stores that only function from warehouses. A 2013 study from MIT concluded that shoppers who bought online had two times the smaller footprint than a traditional shopper.
So then, how can you shop online more sustainably?
The good news is that you can improve the impact of your actions by being more mindful.
Group your purchases
If you order multiple things at once, the retailer will pack them together and send them in a single box, or at least they will put them in the same vehicle ensuring a single trip.
Choose slower delivery
When you choose a slower delivery option, you help sellers maximise their efficiency by planning their orders. This gives them room to not act fast and consider the most effective path of delivery.
Ask for less packaging
Did you know that you can write to the seller and ask them to reduce their unnecessary packaging on demand? You can ask them to remove the extra cardboard boxes or the harmful bubblewrap while still being safe enough to transport.
Shop local
Buying local while getting to the store on foot or by bike is absolutely the holy grail of shopping. Studies have shown that local businesses put back way more into the local economy as compared to the chain stores. By contributing, you can not only reduce your carbon emissions but also add to the growth of local communities.
While shopping may not be so eco-friendly, online shopping can be if you exclusively shop only online. If you continue shopping online but also impulse buy unnecessary things from physical stores or vice versa, then you're eco-savings will nullify themselves. And you'll end up producing more carbon emissions than either medium would alone. So remember, the first R of zero waste is refuse! Refuse to shop in-stores if you prefer shopping online and always ensure that the actions you take are conscious of the environment.
Read more: 3 Ways How Leaders Can Maintain Their Emotional Health
Like & Follow ThinkRight.me on Facebook, Instagram, Twitter, and Telegram to stay connected.