Positive effects of traveling are many, especially for kids. And that's why the US-based Griggs couple has set off on a world tour with their three kids. Sarah and Jermaine realised that a comfortable, cocooned life would not be enough to give their kids a taste of other things in the world. Be it developing different qualities, life-skills, or learning about different cultures, their kids needed wider exposure. And for them, a world tour was the perfect answer.
The Griggs, dashing parents who are world schooling their children
The Griggs couple owns two online businesses. Automation Clinic is an online marketing consulting firm, while Hear and Play is an online instrumental music company. The couple firmly believes that the entire world is a learning place. And in line with their belief, they have been world schooling their three kids, all of school-going age. Online courses are helping the couple coach their children when on the go.
Positive effects of traveling
Traveling combines life's important aspects, such as fun, learning, bonding, culture, independence, responsibility, adaptability, discovery, and much more. Here are 6 positive effects of traveling that can be great personality boosters.
# 1 Building stronger family relationships
Bonding-time can be difficult for families where both partners are working. Even as kids start growing, they get busier at schools and extra-curricular activities. Traveling together, as a family, provides you with an opportunity to bond with each other in numerous ways.
# 2 Increasing your adaptability and flexibility
To be able to thrive in today's 'Global Village' the ability to adapt and adjust is indispensable. Traveling helps children, as well as adults, to develop flexibility in their nature. Even if you expose yourself or your child to different food tastes, it will help in building these qualities.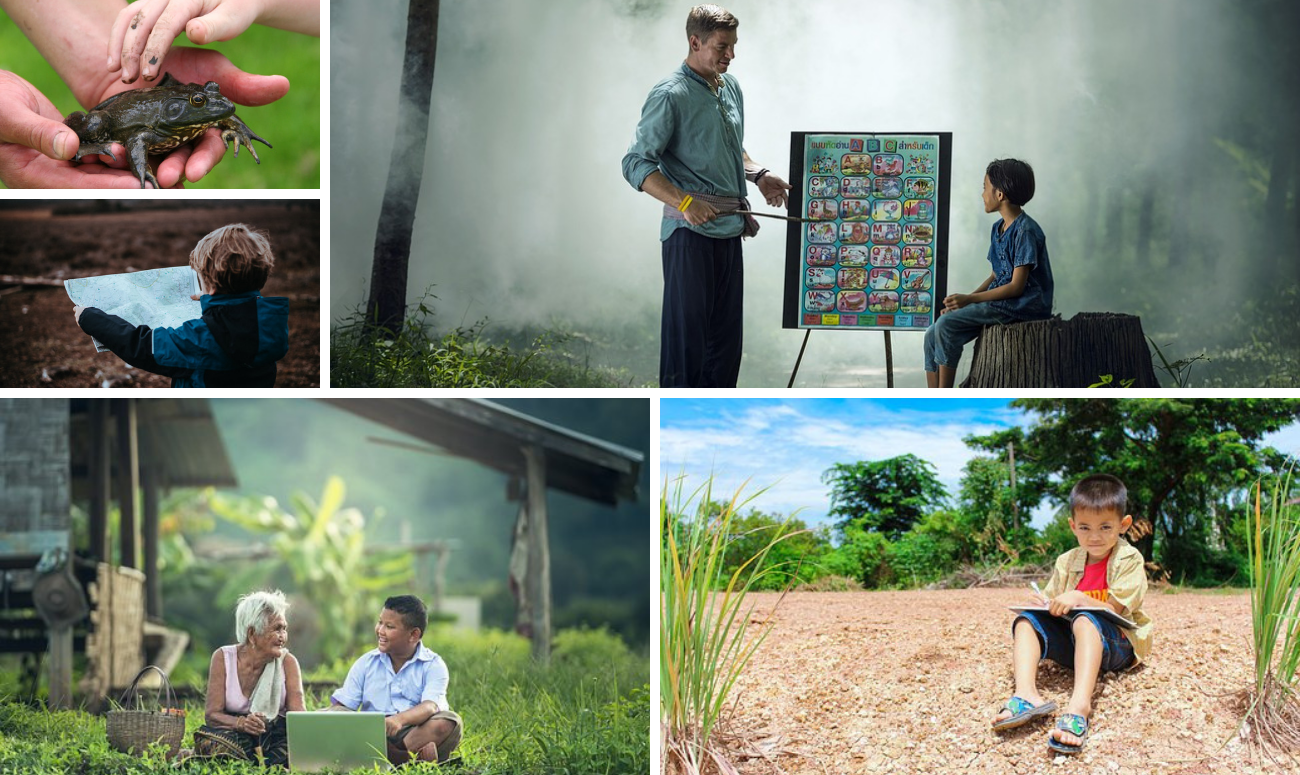 # 3 Igniting curiosity and a sense of adventure
Kids between the age of 5-9 are innately curious. Going to places that are not part of their everyday life helps this spark to ignite further. The sense of adventure thrills them and equips them with the ability to take risks later in their life.
# 4 Celebrating the diversity
Kids can make friends anywhere. Going to different places exposes them to varied cultures. And when they interact with people who don't have similar backgrounds, allows them to understand and celebrate the diversity that the world is.
# 5 Developing a sense of independence and responsibility
The simple act of packing their own duffels before traveling makes them feel independent. And taking care of their own belongings while traveling makes them responsible. These two skills are highly appreciated in adulthood.
# 6 Turning the world into a classroom
Traveling introduces them to their textbooks in a completely different manner. They are no longer confined in the four walls of the classroom. The entire world is their classroom. Nature becomes their science teacher, the places they visit their history and social studies teacher, the compass, maps and the journal their geography teacher.
Traveling benefits the parents as much as it does the children. Traveling with kids helps the elders to slow down and experience life and the world in greater variety. And also helps them to rediscover their inner child.
READ MORE: 5 HACKS FOR A FITTER FEBRUARY