A movement, initiated by The Moving Academy of Medicine and Biomedicine, is paving the way for a group of future scientists from Maharashtra's tribal areas. American psychologist, B. F. Skinner has said, "Education is what survives when what has been learned has been forgotten." Today's children are exposed to many concepts in their classrooms but rote and textbook teaching is no substitute for on the ground, practical learning. This is particularly important with the progress made in science today. Unfortunately, not all Indian children have access to practical lessons, which means many good brains are being lost. This is why, Pune's MAMB, is scouting science warriors, by reaching out to tribal children from remote villages.
Who are these Science warriors?
Pune based MAMB is a private academy begun by Dr. Madhav Gajanan Deo, the former director of Cancer Research Institute, Mumbai. The academy taps into an intellectual pool from remote villages in India. In a talk with Natureasia, Dr. Deo said, "Creativity and talent are evenly distributed among the population irrespective of caste, creed, religion, socio-economic status or geographical location. However, existing government schemes to nurture talent are city-centric and biased toward students well-versed in English. Rural India, therefore, remains untapped. Our aim is to spot these 'little scientists' in the hope that they will eventually join the scientific workforce." MAMB focuses on working in villages across the Maharashtrian belt of Nashik, Dahanu, and Jawar. They plan to add more districts eventually.
Transforming science, one student at a time
MAMB has groomed many students to embark on a journey and apply their knowledge to transform the world of science.
One such student is Sneha Adsul, who now works with Maharashtra's Goods and Services Tax (GST) department, in Pune, as an inspector. She had no clue her life would change when she wrote an essay on diabetes in class X. Nor did Shripad Jadhav, from a small village, Parinche in Maharashtra, who got an opportunity to make science a career. Shyam Damapurkar is pursuing his masters in mathematics and computer science at Savitribai Phule Pune University.
During her project with MAMB, Sneha experienced laboratory dynamics while screening people for chronic diseases. She then studied computer engineering with an aim to join the Indian administrative services. Damapurkar, an ardent science lover and physics enthusiast, participated in a science exhibit, "Little Scientists" conducted by MAMB. Damapurkar was inclined towards physics but took on a project on thalassemia, with MAMB, in Raigad. The experience opened his mind to mathematics. He took a course in quantum computing alongside his masters, under the guidance of Prakash Pawar, programme director, MAMB.
Like them, many other kids are experiencing the world of science first hand and developing knowledge in a more practical way. MAMB's value lies in providing children access to equipment and materials, grooming them to become confident and dynamic individuals and guiding them to succeed in a competitive world.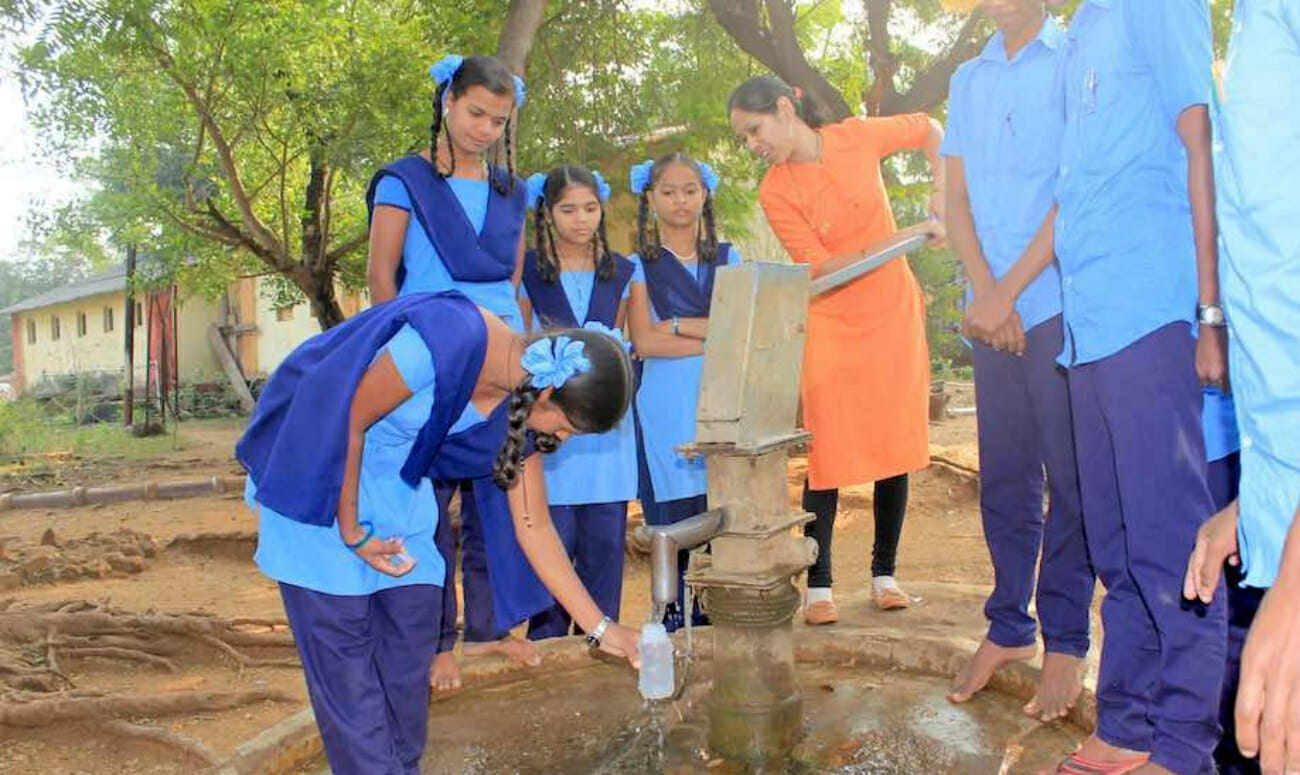 Holiday programmes for children
MAMB faculty get busy before the summer holidays, scouting for young, ignited minds. Local newspapers articles encourage children to join their mobile science fairs, workshops, and research programmes. MAMB brings equipment from Pune to tribal schools, facilitating a learning environment for children to experience. Class IX and X students get a chance to conduct simple and bio-related experiments, in their laboratories.
"We want the children to come and make use of the equipment. That is the only way to get them to start asking questions and get some answers, "says Prakash Pawar, programme director, MAMB in an interview with VillageSquare.in. The selection process for young scientists includes interviews and essay writing contests on topics like diabetes, heart attack, cancer, stem cells, gene cloning and genetics The selected students go through a week-long orientation.
The academy is grateful to philanthropic organizations like Sir Dorabji Tata Trust, which helps them with periodic grants. MAMB will also provide access to laboratories connected with Regional Hubs for Science & Technology (RHST), providing a direct network with local schools. Dr. Deo told Natureasia, "Creation of some 1500 RHSTs in the entire country will bring laboratory facilities within a radius of 25 km of each village and change the face of science and technology in rural India."
Some projects include simple but integral aspects like allowing school children to test water and soil quality. They report their findings to the local gram panchayat, aiding change and helping devise relevant solutions.
It may be slow progress but victory is assured since Dr. Deo and his team have given many children wings to explore and practice science. This would have been impossible if they were stuck within their classroom walls. Forward-thinking organizations like MAMB are to be applauded and supported for carving a bright future for children.
READ MORE: INDIA'S FIRST AND OLDEST CARDIOLOGIST
Image: MAMB