Her name says it all. 56-year old Sangeeta Sharma has earned laurels for herself, by dedicating her entire life to music. A Delhi government school's music teacher, she spends her evenings teaching music to the local children, mostly free of cost. Not only has she often administered these classes to the economically weaker section, but she also continuously inspires them. They, in turn, have grown up to become music teachers themselves, imparting the same knowledge they gained by their revered teacher; Sangeeta Sharma.
Music as her inheritance
Sangeeta Sharma inherited her love and talent for music from her father who made sure that she and all her 5 siblings were well-trained in the arts. Many people from her family too, are associated with this line of work. Even after the demise of her father, her paternal uncle ensured that their training for the same continued. Music became Sangeeta's religion and her way of life. She spends every free second of her life rehearsing.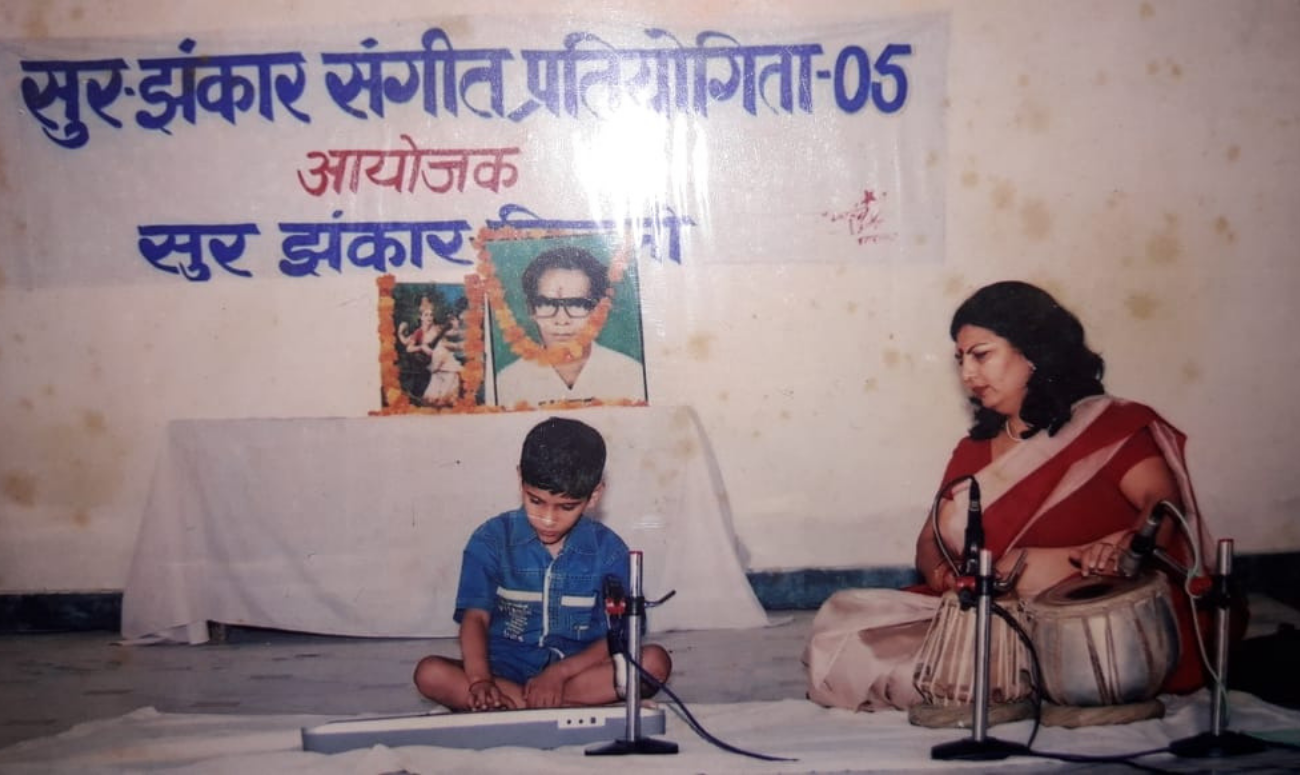 Music never limited her talents
Music never became an impediment to her learning of other related subjects. Sangeeta has mastered various other subjects. She has done her M.A in Vocal music ('Sangeet Bhaskar' & 'Sangeet Praveen'), and has also found fame for herself in the fields of dance: 'Kathak', and instrumental: 'Tabla' & 'Sitar'. She has organized and participated in many music competitions and has carried forward her legacy in this field. Dilli Kala Sangam and Sur Sangam Sansthan, Jaipur are a few organizations which have felicitated her. Not only this, but she has also been awarded by famous personalities like Vyjayanthimala Bali, Pankaj Udhas, and poet Ashok Chakradhar.
Taught Self-Reliance to Children
Sangeeta has taught music to many children. One of them, Dipika Sood, says "Sangeeta ma'am has shown me how to become financially independent and self-reliant". Though Dipika started learning music simply as a hobby, she slowly realized the benefits of this profession and along with music, she started instrumental and vocal too. Today, she too is a music teacher in a government school.
Music is not just something Sangeeta has inherited; it is a medium for meditation for her. According to her, being connected to music helps children by improving their concentration and memory, which is beneficial for their studies. Music helps you enhance and blossom your whole personality.
Also Read: INDIAN WOMEN MAKING THEIR MARK IN SPORTS LIKE NEVER BEFORE!