With the ongoing pandemic, we all are looking to eat nutritiously healthy food to improve our immunity. But not all of us have the time to cook elaborate meals.
If you struggle with the same, then these quick and nutritious recipes are just for you. They can be made in a short span of time with minimal preparation and without compromising on the nutritive value. They're great for breakfast, lunch or dinner. Cooking these dishes for yourself and your family can be extremely satisfying and therapeutic in such unprecedented times.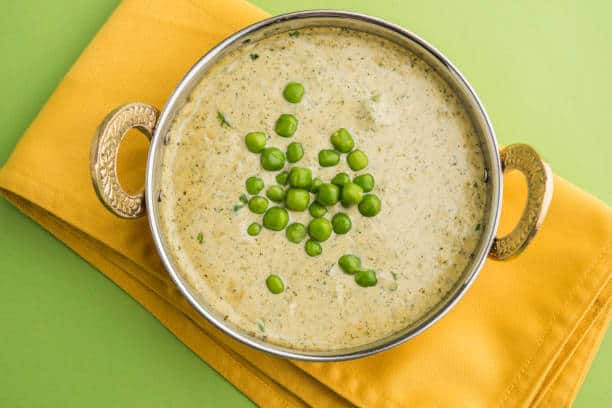 Methi Matar Malai Sabzi
Ingredients:
2 cups chopped methi (fenugreek) leaves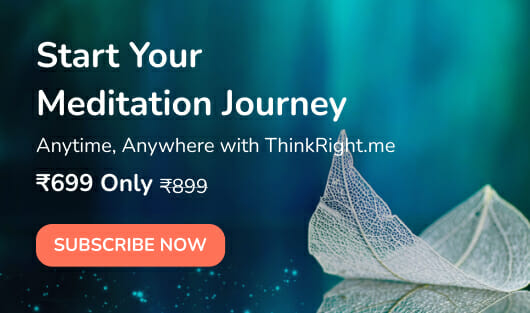 2 tablespoons oil
¼ teaspoon cumin seeds
1 cup boiled green peas
1 tablespoon ginger-chilli paste
2 tablespoons white paste (cashew nuts + melon seeds + milk)
1 tablespoon garam masala
1 cup milk
½ teaspoon sugar
2 tablespoons cream
Salt
Method:
Wash the methi leaves and sprinkle salt over them. Leave them aside for 15 minutes and then squeeze out the extra water.
Heat 1 tablespoon oil in a pan and add cumin seeds. When they begin to splutter, add the methi leaves and green peas. Sauté until the water from the leaves evaporates.
Heat the remaining oil in a pan and add the ginger-chilli and white paste. Cook until oil starts leaving the pan. Add garam masala and cook for 1-2 minutes.
Add the sautéed methi leaves, green peas, milk, sugar, cream and salt to taste. Cook over medium heat for 2-3 minutes. Serve the sabzi warm with roti or rice.
Benefits:
Methi contains calcium while peas are a rich source of Vitamins A, B1 and C. Milk and cream are rich sources of protein making this a nutritious recipe that helps in muscle repair and improving immunity.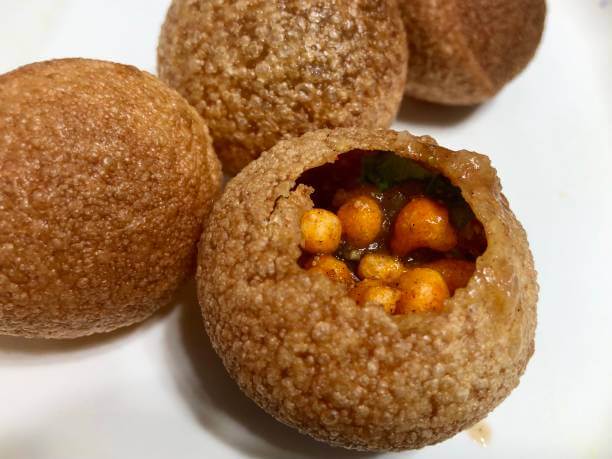 Baked Oats Poori
Ingredients:
1 cup whole wheat flour
½ cup oats flour
2 teaspoons sesame seeds
2 tablespoons yogurt
1 tablespoon green chilli paste
2 teaspoons oil
2 teaspoons chopped coriander leaves
Salt
Method:
Combine all the ingredients in a bowl and knead a stiff dough. Divide the dough into lime sized portions.
Roll out each portion using wheat flour for dusting into 3-inch-wide pooris. Dock the pooris using a fork. Place them on a baking tray in a pre-heated oven.
Bake them at 200° C for 20 minutes, turning them once in between. Store the baked oats poori in an airtight container.
Benefits:
Oats that form the base of these pooris are high in fibre, protein and minerals, while sesame seeds provide the B Vitamins – B1, 3 and 6 along with calcium and zinc. This healthy poori recipe can help in improving digestion and metabolism.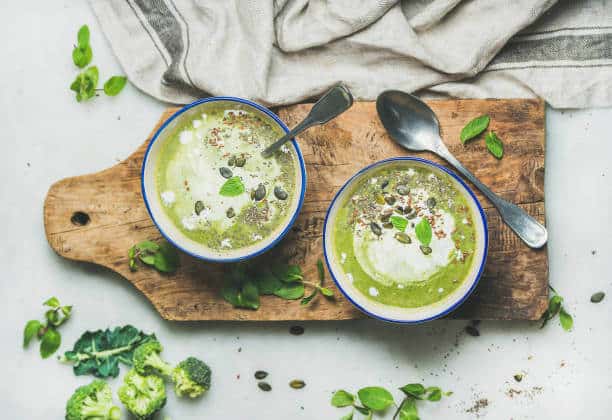 Green Soup
Ingredients:
2 cups chopped palak (spinach)
3 tablespoons chopped fresh coriander leaves
10-12 mint leaves
1 tablespoon butter
2 tablespoons maida
½ teaspoon black pepper powder
3 tablespoons fresh cream
Salt
Method:
Boil 4 cups of water in a deep pan. Drop the palak, coriander and mint leaves into it and cook for 3-4 minutes.
Transfer them to a bowl filled with ice-cold water. After 2-3 minutes, drain the excess water and transfer the mixture to a blender. Make a smooth puree and keep it aside.
Heat butter in a pan and add maida to it. Sauté over low heat for 1-2 minutes. Add the puree, pepper powder, fresh cream, salt to taste and about 1 cup of water to adjust the consistency of the soup.
Mix well and cook over medium heat for 3-4 minutes, stirring continuously. Serve the green soup warm.
Benefits:
This palak soup is a very good source of iron, folates and vitamins A, C, and K. All these help in improving haemoglobin count, cellular function, and tissue growth. Spinach lends to a glowing complexion by getting rid of toxins. It also keeps blood sugar levels stable and protects the heart, making this a must-try recipe for breakfast.
Instant Vegetable Uttapam
Ingredients:
1 cup rava (sooji)
½ cup curd
1 carrot, grated
½ capsicum, finely chopped
2 green chillies, finely chopped
3 tablespoons fresh coriander leaves, chopped
Salt
Method:
Combine all the ingredients in a mixing bowl along with 1 cup of water. Mix well and keep aside for 15 minutes. Check the consistency and add water if required to make a thick batter of pouring consistency.
Heat a griddle over medium heat. Pour a spoonful of the batter on it and cook on both sides until golden brown and crisp. Serve uttapam while hot with coconut or green chutney.
Benefits:
This easy to make instant recipe is a rich source of calcium, probiotics and Vitamins A, C, B1 and B2. These uttapams not only make for a healthy breakfast recipe but also help build your immune system by virtue of all these nutrients.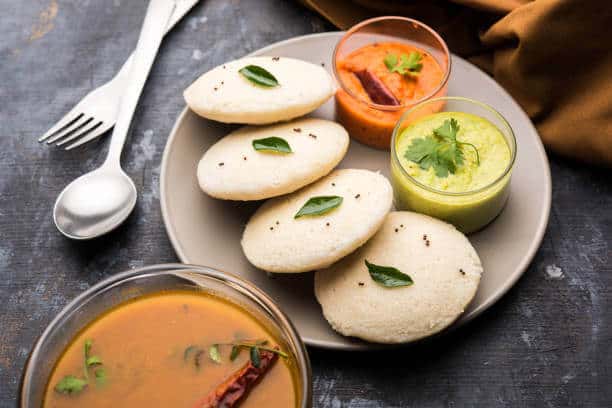 Instant Poha Idli
Ingredients:
1 cup poha
1 cup curd
1 cup idli rava
Salt
1 teaspoon fruit salt
Method:
Grind the poha into a coarse powder. Combine it with curd, rava and salt to taste.
Mix well to get a smooth paste. Add water as required to get a thick batter of pouring consistency. Let the mixture rest for 30 minutes. Add more water if required and add the fruit salt.
Mix gently until the batter turns light and frothy. Pour in a greased idli stand and steam the idlis for 15 minutes. Serve warm with coconut chutney.
Benefits:
These idlis are a good source of healthy carbs that provide sufficient energy for body functions. Also, they are high in fibre and probiotics content making them gut-friendly.
Dr Deepali Kampani is a digital content specialist who weaves health and food through her pen.
Read more: Money Matters: Teaching Kids About Finances
Like & Follow ThinkRight.me on Facebook, Instagram, Twitter, and Telegram to stay connected.