There's a very common misconception amongst us that if cleaning products don't come with chemicals, they are not effective enough. And so, we've surrounded ourselves with inorganic, toxic, chemical-laden cleaners, room fresheners and soaps that aren't just harmful to our health but also to the environment. Exposure to such products can cause headaches, dizziness, fatigue and irritation of the eyes, nose, and throat. But lucky for us, there are several non-toxic alternatives that we can bring into our home guilt-free.
We've listed down 10 such natural cleaning products suitable for every corner of your house that will turn your home into a sustainable one.
For your loo
A pantry staple, baking soda is a star player famous for its virus-killing abilities and its cleaning, deodorising, and brightening properties. Affordable, easily available, and non-toxic, baking soda can be used to almost clean any part of your house when mixed with the right ingredients.
To make an easy toilet cleaner, pour ¼ cup of baking soda and 10 drops of tea tree essential oil into the toilet. Add ¼ cup of vinegar to the mixture and scrub it down for a sparkling pot.
For your sink drain
Acting as the perfect cleaning agent, the mild alkali nature of baking soda can help dissolve dirt and grease into the water. This is particularly brilliant for when your sink is clogged and you're too swamped to call for a plumber.
To unclog your stuffed drain, first boil 2 cups of water. Pour ½ cup of baking soda into your drain followed by the nice and hot water.
For your shower
Acidic in nature, vinegar is one of the best cleaning products. Gentle yet effective, it removes grease, soap scum and grime while also deodorising.
For daily cleaning your shower, mix 1 part of water with 1 part of vinegar in a spray bottle. Add a few drops of essentials oils if you don't like the smell of vinegar. Spray this mixture over your shower walls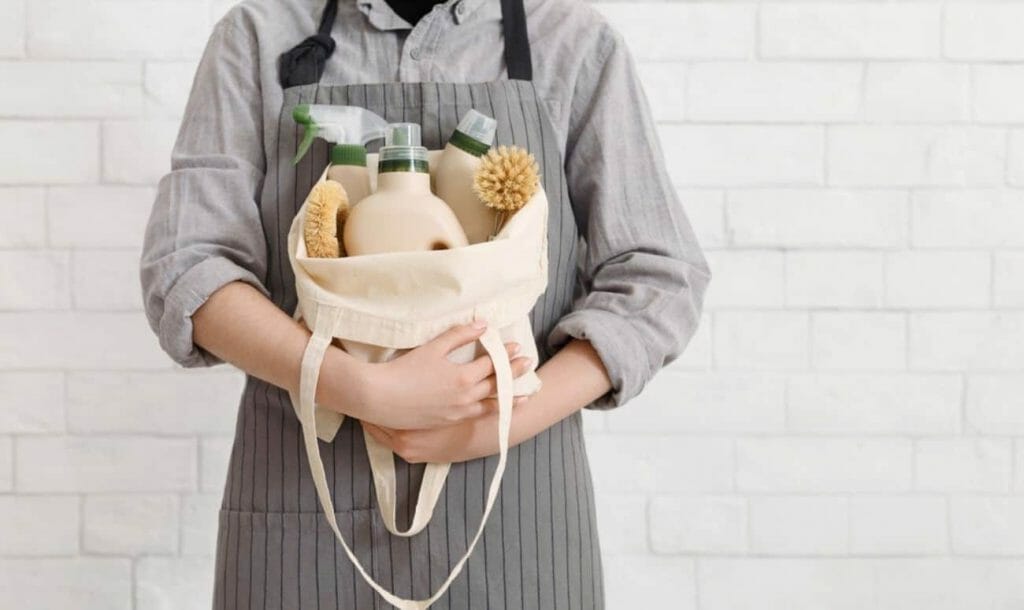 For your hands
Made from 100 percent plant oils and having no animal products and chemical detergents, castile soap is the safest and most natural soap you can use to cut through grease and stains.
To make an easy, non-toxic hand soap, mix liquid castile soap and water and a few drops of your favourite essential oil before filling it in a soap dispenser. Fill it to one fifth of the bottle's capacity before topping it up with water and then use it as usual.
For the germs in your home
Liquid soap is also a great disinfectant, and you won't even have to bother with the bleach with this recipe. It acts as a surfactant which means it allows dirt and oils to surface to the top and clean away.
Simply mix 2 cups of water, 3 tablespoons of liquid soap and 20-30 drops of tea tree oil before storing it in a spray bottle. And there you have it, DIY disinfectant at your service.
For your kitchen countertops
Strong enough to kill bacteria, vinegar also has the power to dissolve mineral deposit, dirt, grease, and grime, which is great if your kitchen countertops get as dirty as ours. For a simple, easy-to-use cleaner, mix equal parts vinegar and water into a bottle and spray away. But if your countertop is made from marble, granite, or stone, skip the vinegar, and use any spirit.
For your microwave
Natural lemon juice is not only acidic but is also cuts through grease, mildew, and mold, making surfaces shine and smell oh-so-fresh again. It's antibacterial, antiseptic and acts as a natural bleach.
Microwaves are essentially caves of dirt and grime and cleaning one, if you've ever done it, is an absolute task. To make the process easier for you, we've got a sweet cleanser that'll make it smell amazing and shine so bright. Just pour some vinegar in a cup mixed with some lemon juice and place it in the microwave. Now the fun part, microwave this mix for 2 minutes and keep the door shut for several minutes after before giving it a nice scrub down. You're welcome.
For your dishes
As you already know, lemons are terrific cleaning agents. Not just to deodorise but also to cleanse. The oils in the rinds can help clean and shine and that comes extremely handy when washing dishes.
To make a homemade lemon dishwashing liquid, blend 3 cut up lemons with the skins and seeds until a 
thick liquid is formed. Then, add 200g of fine salt, 150ml of white vinegar and ½
litre of water. Blend and then pour into a pot to boil for 15 minutes. Store this liquid in a jar or bottle.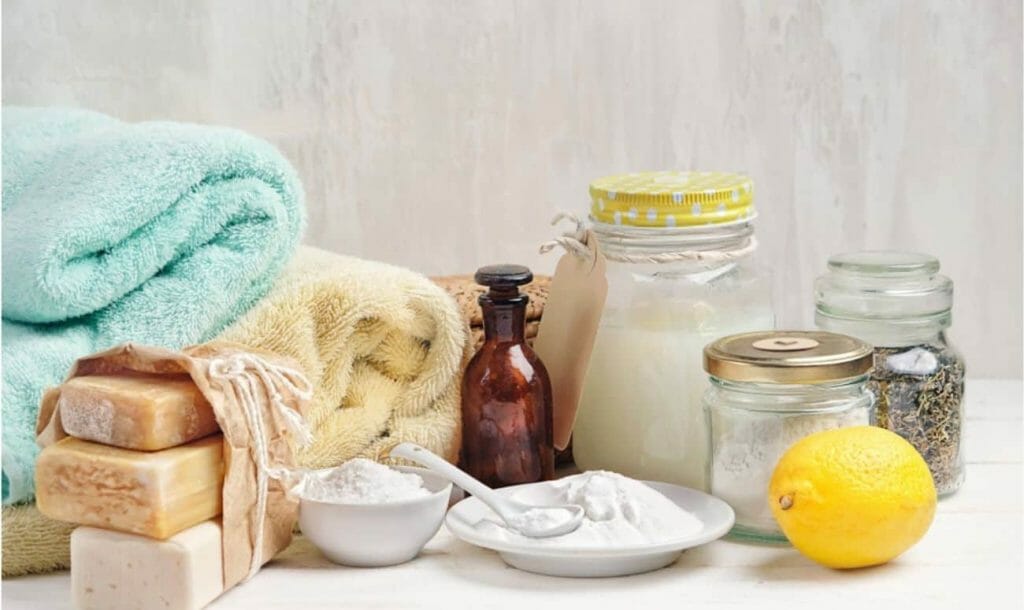 For your floors and walls
We've already sung the praises of vinegar above but give us a chance to do it again. White vinegar is such a universal cleanser that you can use it for absolutely everything. When choosing the right vinegar for cleaning, always use white distilled vinegar as it doesn't contain a coloring agent and won't stain surfaces.
Mix one-part white vinegar with two parts warm water and use this solution to wipe away your floors. For the walls, mix ¼ cup of white vinegar with ¼ warm water and use this solution to clean the walls. Just dip a rag in the mixture and wipe.
For your clothes
Borax famous for being a non-toxic alternative to commercial cleaning products has also received some flak for not being as non-toxic as it claims. But we prefer the use of borax as when used in the correct manner, the natural product can serve as an antibacterial solution and easily gets rid of stains, mold, mildew, odors and more.
To make an easy at-home detergent, start by shaving 1 bar of castile soap. To that add 1 ¾ cups of borax
Read more: Code Red For Humanity: IPCC On Climate CrisisLike & Follow ThinkRight.me on Facebook, Instagram, Twitter, and Telegram to stay connected