While the thought of redecorating your home is as exciting as it can be, there are several elements to consider before you go about carrying out the makeover. An added element in today's day and age is the factor of sustainability, whether the decor you're investing in is meaningfully green and will help reduce your carbon footprint or not.
Sustainability can be a daunting concept to take on completely and we believe in following one step at a time. So, don't think of your home makeover as a complete renovation. No! A few accents, a few colours, and some well-thought-through changes can transform any room and give it a completely new feel while being absolutely eco-conscious. Doesn't that sound like a win-win?
Read on to find out 5 ways you can inject some life into your home while being mindful of your health and the environment.
Shop pre-loved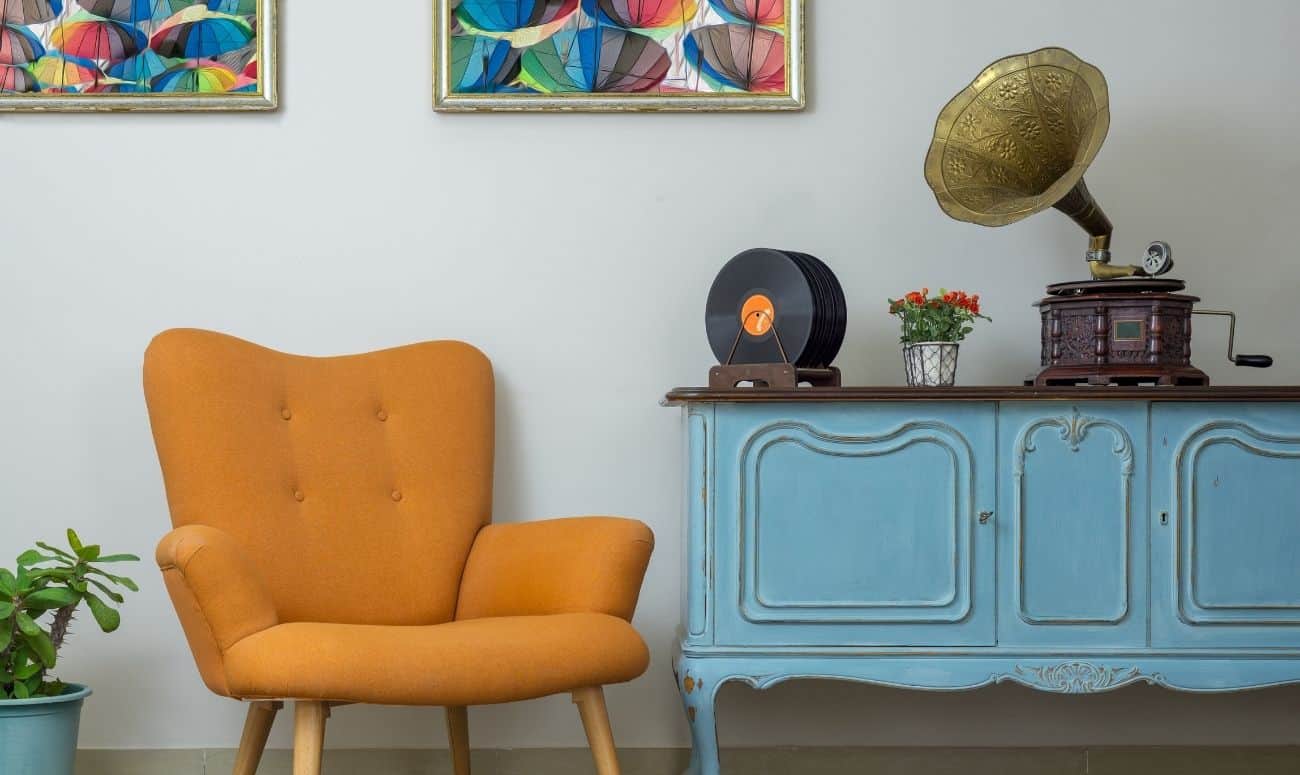 Vintage and pre-loved furniture can be an amazing way of keeping your carbon footprint to a minimum. When it comes to decor, vintage or pre-loved pieces add a pleasant charm to any space while also being soft on the pocket. In turn, you can opt to give away some of the old furniture that you're planning on replacing by putting it up for sale or giving it to a friend, family member or to charity.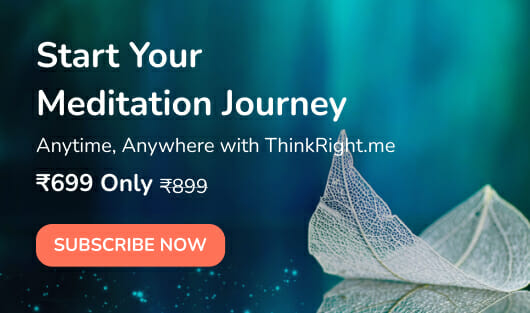 Some of our absolute favourite places to shop for secondhand furniture are:
Chor Bazaar, Mumbai
The ultimate prize for the thrift shopper, Chor Bazaar can get you old, new, and borrowed pieces at an absolute deal. Antiques, sofas, armchairs, and even chandeliers are a few winners you can buy there.
Crawford Market, Mumbai
Similar to Chor Bazaar, Crawford Market has an array of things you can choose from. From fancier home decor to simplistic, minimal pieces that catch your fancy. And trust us, some of the gems you find there will truly become prized possessions in your home.
Gozefo.com
Zefo by Quikr India is a hassle-free shopping experience for those looking for unboxed, pre-loved home appliances and decor at an unaffordable rate. The quality, condition, and price of the product along with EMI options is mentioned on the product page, giving you ample information to base your decision on.
Choose a low or no VOC paint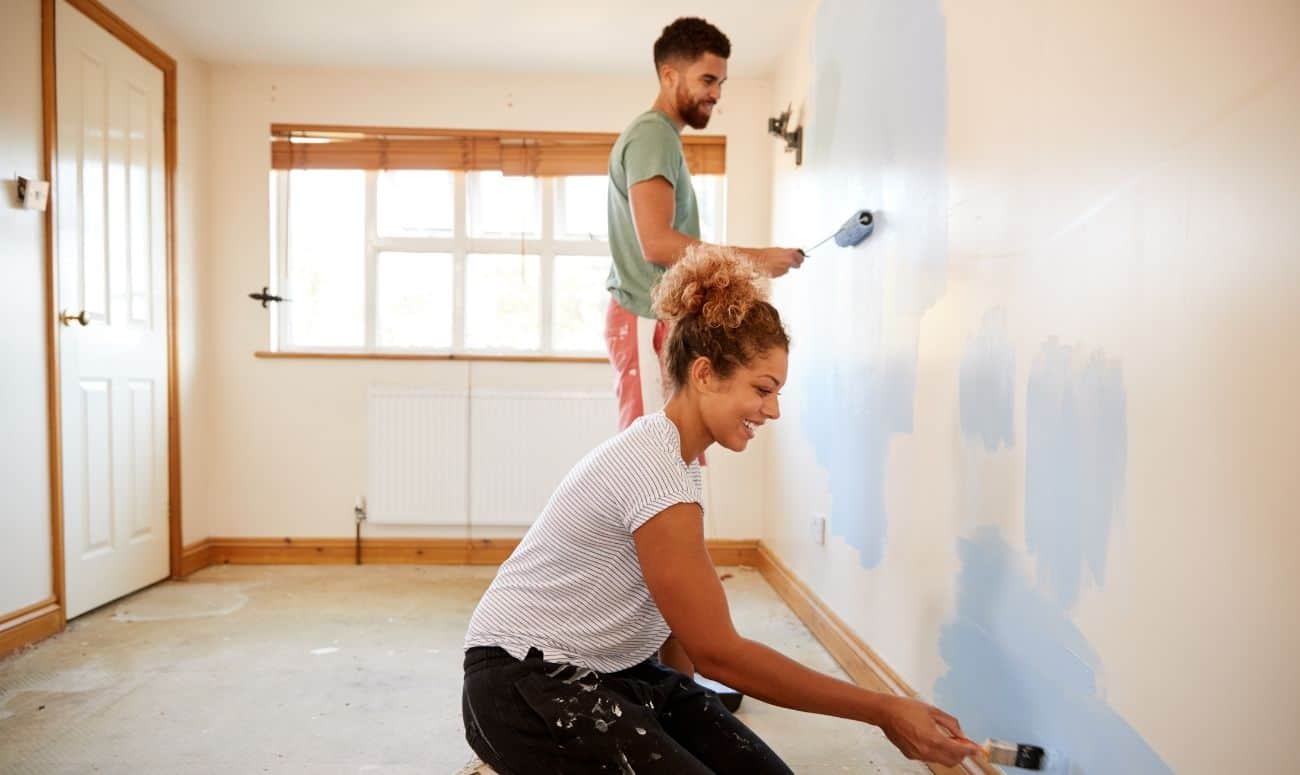 Paint fumes are terrible and we can all vouch for that, plus they are the highest sources of Volatile Organic Compounds (VOCs) in any home. Good for you, painting a new room can be an eco-conscious task if you opt for low VOC or VOC-free paints. Industry changemakers like Asian Paints, Berger, Dulux, and Nerolac launched low VOC paint, foraying into naturally-created paints for an eco-friendly market. Some of the ingredients used in these paints include natural components like castor seeds, neem oil, and even milk protein.
Pro tip: If you have patterned upholstery, rug, or a large piece of artwork in the room, choose your colours from the pattern to bring the room together.
Choosing your fabrics
Synthetic fabrics such as nylon and polyester are petroleum-based and can be highly unsustainable and non-renewable in the long run. Plus, their manufacturing process takes on double the energy it requires to manufacture cotton. Which isn't so great for the environment.
Instead, opt for fabrics like hemp, linen, organic cotton, or jute that can be biodegraded and recycled.
Brown Living has an array of home linen options that you can choose from. If you're someone who lives in a hotter, more humid climate then opt for organic cotton, jute, or bamboo products and if you're someone who has their fair share of cooler days, then linen is your best bet.
Plants, plants, plants!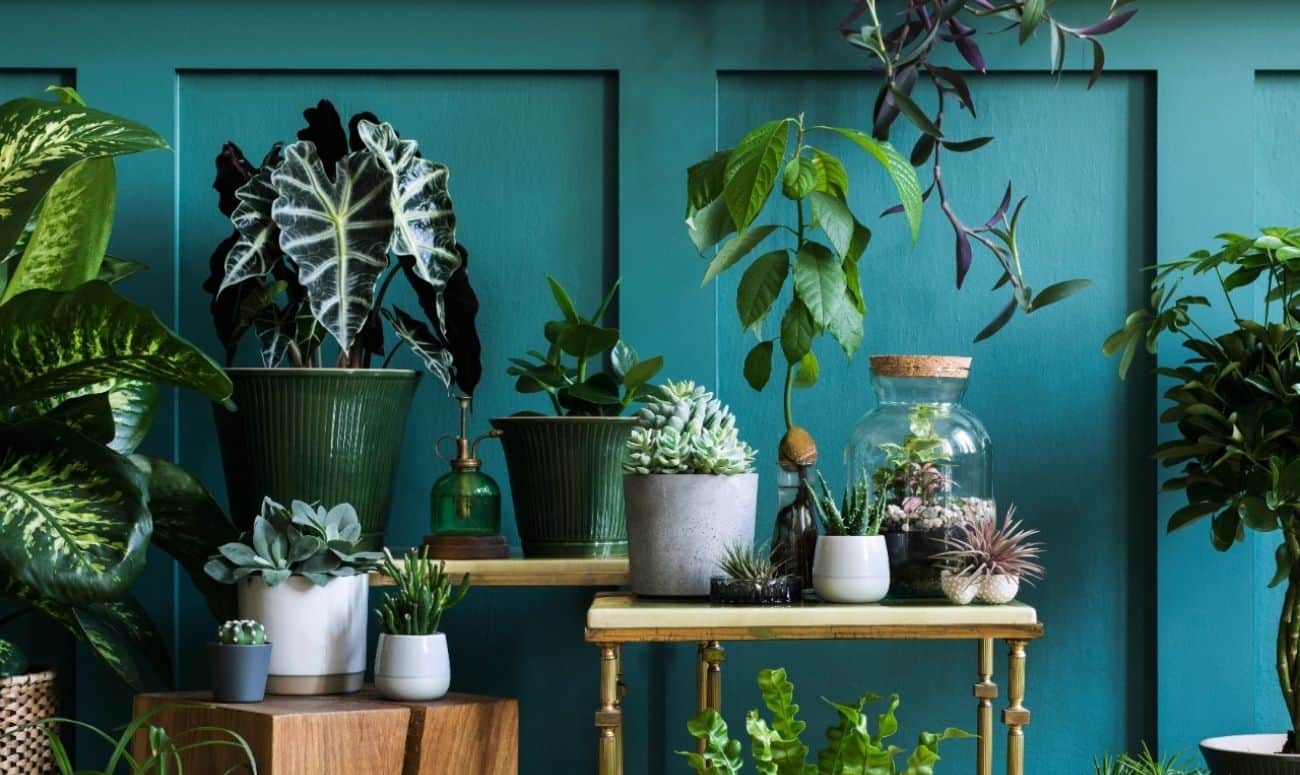 The best home accessory that is as eco-friendly as it can get is indoor plants. Not only do they breathe life into any space but also increase the air circulation in the room, making it better for your health. They add a natural appeal to your room and help purify your home, making them an easy way to add freshness to the space.
If you're not ready to be a plant parent just yet, opt for a plant that's easy on maintenance and won't need to be watered as often. Snake plants, ferns, and pothos are great for homes, even indoor spaces where light is low and the air is dryer.
Invest in timeless designs
Chasing trends is the opposite of sustainability. The endless cycle of buying and discarding as soon as a new trend comes along has put us in a moral dilemma. Instead, opt for pieces that will stand the test of time and look elegant however you try to redecorate your home. Big and bold accents like vintage sofas, stunning chandeliers, statement dining tables and more can easily be decorated around.
Read more: How Safe Is It To Fly In The Pandemic?
Like & Follow ThinkRight.me on Facebook, Instagram, Twitter, and Telegram to stay connected