The month of May is known as Mental Health Awareness Month. It was first recognised in The United States of America in 1949. The importance of mental well-being is not lost on most of us. Having said that, there is a lot that needs to be done. One can start by taking the easiest yet most important step; educating oneself and in the process gaining more awareness about mental health issues.
How can you observe and do your bit this month? First and foremost, take care of yourself physically and mentally. If you think you need help, do not shy away from it. Seek an appointment with a professional. It will help you gain perspective on what goes in your mind. Secondly, check in with your friends and family, it is not easy for those going through mental disorders/illnesses to talk about their feelings easily but showing them that you are there for them can help them open up to you. Your encouragement and support can help them seek the help they need. Don't underestimate the power of an open mind and a few words of kindness. Thirdly, it is time to normalise mental health. The more we talk about it, the less awkward people get to discuss it. It creates a safe space for people to talk about their feelings and thoughts.
Books are a great way to help you understand and become more aware of mental health issues. Here are a few books and podcasts that will not only help you gain some insight but if you do suffer from a mental illness, it'll help you understand yourself better and at times, give you the tools to gain perspective as well.
5 Books And Podcasts That'll Help You Become More Aware About Mental Health
1. Stop Overthinking by Nick Trenton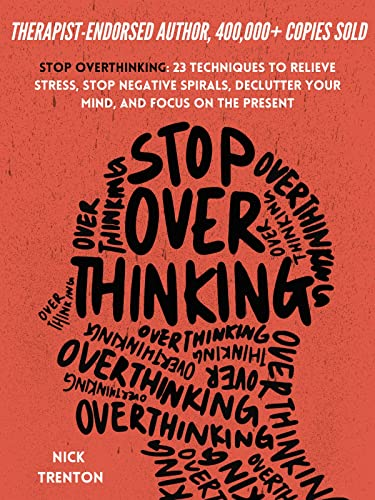 'Stop Overthinking!' it's easier said than done, right? How often do we tell our minds not to overthink, but most times, it just tends to get worse? Does this strike a chord with you too? Overthinking is like a vicious circle where you just seem to run around in circles and there seems to be no end to it. It is mentally taxing, exhausting, and leads to unhappiness. Stop Overthinking by Nick Trenton is a self-help book that helps understand the stress, anxiety, and unhappiness caused by constant overthinking. The book has 23 effective techniques that help you understand your inner anxieties, and provide a deeper insight into your mental habits, constant spirals, and stress attacks. A guide to help you rewire your brain and control the barrage of negative thoughts. The book has easy-to-follow steps, narratives that do not trigger, and methods to understand the root cause of your behavioural patterns to de-clutter your mind, reach your potential, and improve your focus.
Shop here.
2. Maybe You Should Talk To Someone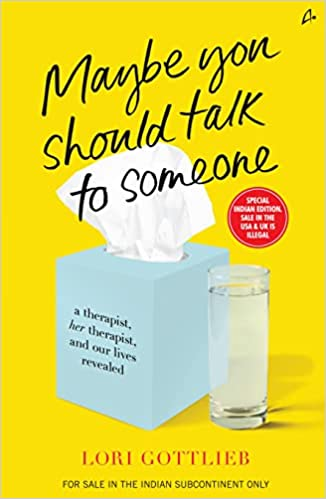 Written by American therapist Lori Gottlieb, Maybe You Should Talk To Someone gives an insight into her world as a therapist and as a patient. A part memoir and a part self-help book, the book contains Lori's own struggles and seeking therapy along with the journeys of her own patients. It provides a glimpse into how therapy works, and how therapists try to break down mental barriers and help their patients reach the answers they are seeking. It tries to shatter the stereotypical perception of how therapy works. For those unaware, therapy is a long and delicate process. It takes time and requires patience. As you flip through this book, you'll be left wanting to cheer for the patients in the book and at the same time understand how feelings and emotions affect humans and their outlook towards many things.
Shop here.
3. Kind of Coping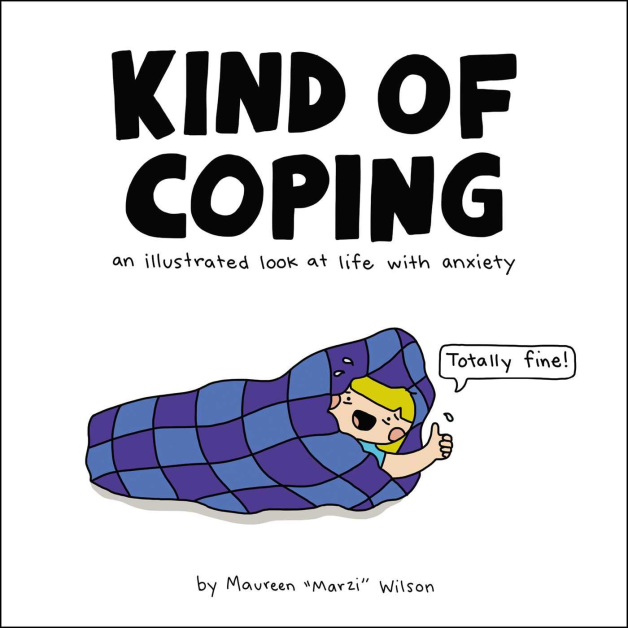 Who says mental health books must be all serious and heavy-duty? Kind of Coping, through its illustrations depicts living a life with anxiety. Written by Maureen "Marzi" Wilson, who is known on Instagram for her doodles, "Introvert Doodles." Kind of Coping is written in a comic book format which makes it easier for readers to understand and grasp the concept of anxiety. The book's comical take on the subject is not only hilarious but extremely hopeful. Living with anxiety can most of the time get lonely. Anxiety has this unfathomable power of gripping you with its clutches and refusing to let go to a point where sometimes even day-to-day activities feel like a task. Kind of Coping normalises the fact that it is okay to just cope with anxiety, it is okay to take it as it comes. Be it a panic attack or being socially awkward, the book is like sunshine on a cloudy day that provides support, hope and makes you believe that you are not alone. If you are someone who suffers from anxiety or if you are someone who wants an easier understanding of this subject, we suggest you grab a copy.
Shop here.
4. Mayim Balik's Breakdown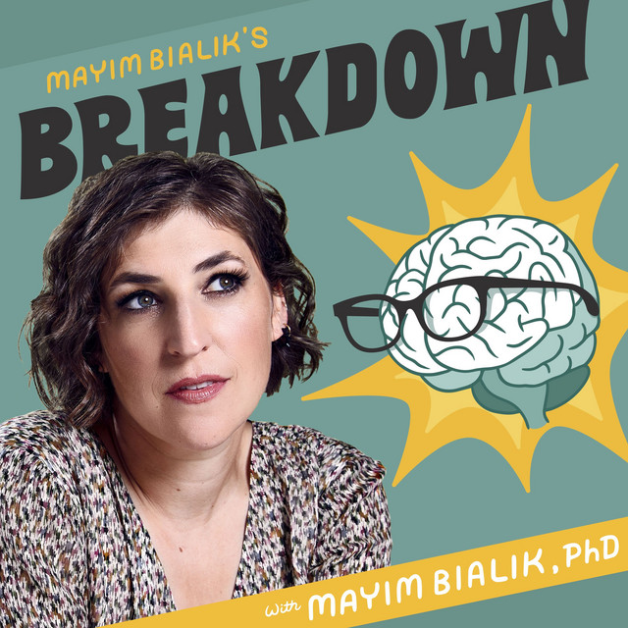 Popularly known as Amy from the cult-favourite sitcom, "The Big Bang Theory", not many people know that Mayim has a Ph.D. in Neuroscience. As the podcast name suggests, she simplifies and breaks down mental health topics for her listeners. The idea behind the podcast is to debunk myths about mental health and the issues around it. Along with a guest speaker, Mayim and her co-host provide information in a fun and interactive manner. Mayim's quirky ability to talk about the stigma around mental health is what makes this podcast an ideal listen, especially for those trying to understand mental health. You can listen to her podcast on Spotify, watch her on YouTube, or even watch her reels on Instagram.
Listen here.
5. The Hilarious World Of Depression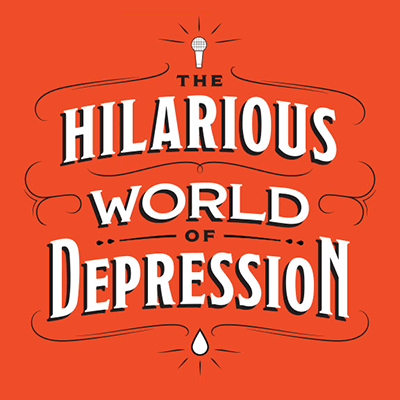 Irony at its best. The Hilarious World Of Depression is a podcast dedicated, as you guessed it, to clinical depression, but with laughs. Depression is lonely, it's dark, it's extremely crippling, and it gets exhausting. Talking about depression and expressing your feelings doesn't come naturally. People who suffer from depression find it difficult to share because they feel that no one will understand them. The podcast has interviews with famous comedians who've dealt with depression and it's about their stories. The episodes are honest, heart-warming, and tear-jerking but funny too. Hosted by John Moe, the idea behind the podcast is to break the stigma around depression and talk about it openly. Its aim is to provide information and in no way should be treated as therapy.
Listen here.
If you are someone who is going through a tough time or want to support a loved one, co-worker, friend, or a family member, do your bit and take that step toward educating yourself about mental health.
Read More: 9 Healthy Alternatives For Common Foods For A Mindful Diet
Like & Follow ThinkRight.me on Facebook, Instagram, Twitter, Pinterest and Telegram to stay connected.