Guava or amrood as it is known in Hindi is a sweet and seedy fruit that grows in the tropics. It is found in two colours – white and pink. The guava fruit and its leaves are consumed for their taste and medicinal properties. Guavas are richest source of dietary fibre and are bursting with Vitamin C. One guava contains 4 times more Vitamin C than oranges. The high vitamin C content helps in building immunity to fight infections. It is a myth that eating guava causes cold and cough; in fact, it helps in curing them.
Guava chutney
Ingredients:
2 guavas
¼ cup fresh coriander leaves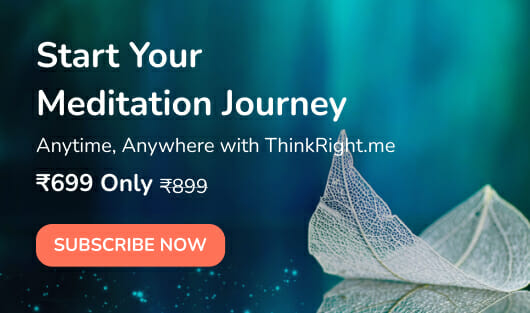 3 green chillies
1-inch ginger
¼ teaspoon cumin powder
¼ teaspoon black salt
Juice of 1 lime
Salt
Method:
Chop the guavas and remove as many seeds as possible. Combine it with the remaining ingredients and blend to a fine paste. Add water if required. Serve guava chutney as an accompaniment to meals.
Guava cheese
Ingredients:
5 guavas, roughly chopped
400 grams sugar
1 tablespoon lime juice
1 tablespoon ghee
Method:
Puree the guava pieces and strain the pulp. Transfer the pulp to a non-stick pan and cook it over medium heat stirring continuously. When it starts bubbling, add sugar, lime juice and ghee. Mix well and continue cooking on medium heat until the mixture attains a jam like consistency and starts leaving the sides of the pan. This may take up to 45 minutes. At this stage you can add 2-3 drops of food colour if you wish to. Transfer the mixture to a greased tray and let it set for 2-3 hours. Cut the guava cheese into square or diamond shapes and store in an airtight container.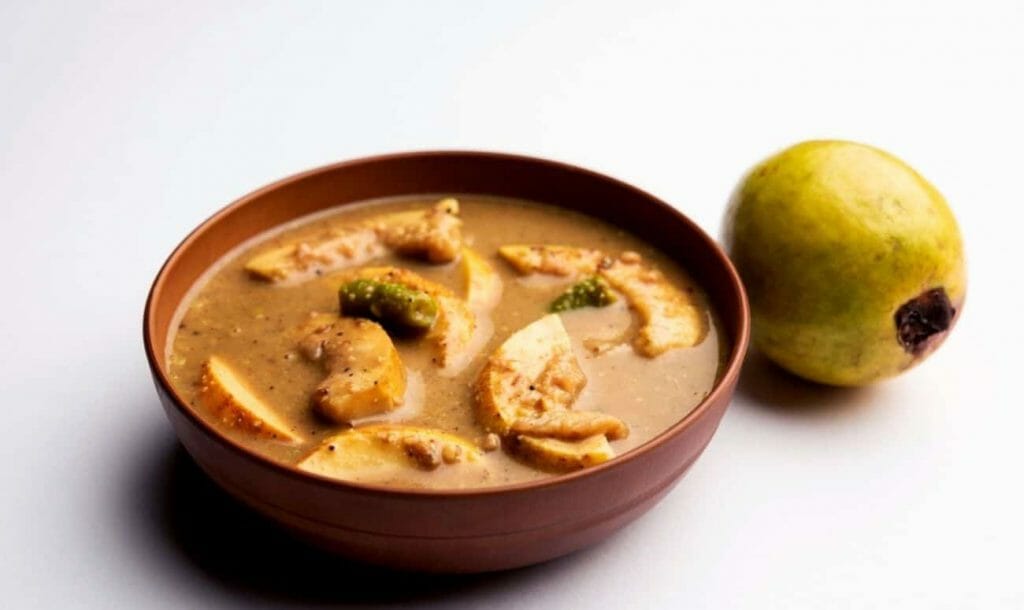 Guava sabzi
Ingredients:
2 tablespoons oil
¼ teaspoon mustard seeds
¼ teaspoon cumin seeds
Pinch of asafoetida
2 guavas, chopped
¼ teaspoon turmeric powder
½ teaspoon red chilli powder
1 teaspoon coriander cumin powder
2 tablespoons grated jaggery
Salt
Method:
Heat oil in a pan over medium heat. Add mustard and cumin seeds and when they begin to splutter, add asafoetida. Add the guava pieces and sauté for 3-4 minutes. Add half cup of water and let the guava cook over low heat. Once tender, add turmeric, chilli, coriander and cumin powders. Mix well and add salt to taste and jaggery. Gently stir the sabzi and let it cook over low heat for another 5 minutes.
Guava Chilli Ice Cream
Ingredients:
½ cup fresh cream
¼ cup condensed milk
¼ cup milk powder
2 cups full fat milk
2 pink guavas, finely chopped
1 teaspoon red chilli powder
½ cup castor sugar
Method:
Beat the cream in a mixing bowl until light and airy. Add the condensed milk and beat it again. Add milk powder and milk and mix well. Beat the mixture for 2-3 minutes and transfer it to an airtight container. Freeze it for 5-6 hours in the refrigerator. Add guavas, chilli powder and sugar to the frozen ice-cream and churn the entire mixture. Set it an airtight container and freeze it for another 5-6 hours. Sprinkle red chilli powder before serving.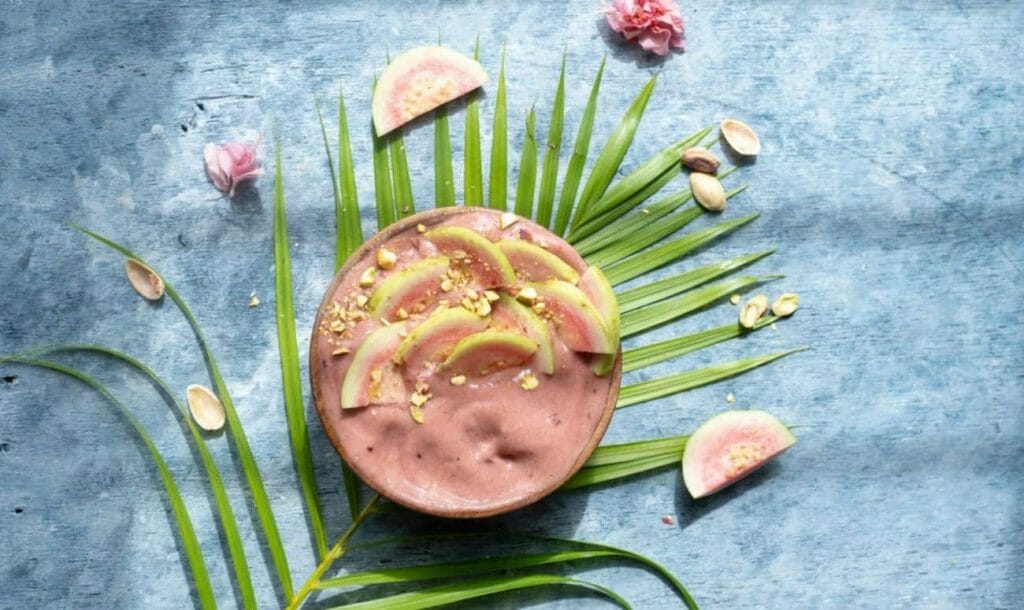 Guava iced tea
Ingredients:
1 teaspoon black tea leaves
2 pink guavas, roughly chopped
¼ cup pomegranate seeds
4 teaspoons sugar
1 teaspoon lime juice
Few mint leaves
A pinch of black salt
Method:
Boil the tea leaves in ¼ cup water for 5 minutes. Strain the mixture and let it cool in the refrigerator. Combine the remaining ingredients in a blender along with cold water and blend. Strain the mixture to remove the seeds. Pout the tea decoction in a glass and top it with ice cubes till the brim. Pour the guava mixture over it. Add more ice cubes and serve chilled.
Dr. Deepali Kampani is a digital content specialist who weaves health and food through her pen.
Read more: Did You Know That Anahata Chakra Is Associated With Love?
Like & Follow ThinkRight.me on Facebook, Instagram, Twitter, and Telegram to stay connected.