Punjab is a land of colours, food and music. The first image about Punjab that flashes in front of our eyes is that of sun-kissed yellow fields of mustard flowers. Beneath these vibrant and alluring flowers, the mustard plant bears seed pods and leaves, both of which have culinary uses. While mustard seeds are used across the world as a seasoning and to extract oil, the sarson ka saag or mustard greens make way into the kitchen where they are cooked along with other greens like palak (spinach), bathua (pigweed) or methi (fenugreek).
Traditionally, sarson ka saag is made during winter months when mustard greens are available abundantly. It is cooked by simmering it over low heat on an angithi (charcoal fueled stove) and served with makki ki roti made from corn meal (maize flour) that is topped with loads of desi ghee or butter and jaggery. Sarson ka saag and makki ki roti is a culinary duo that is always eaten together.
Historically, this dish was the staple diet of rural people who worked hard in the agricultural fields. The mustard greens are a very rich source of vitamins and minerals and when had with makki ki roti, the dish makes for a wholesome nutritious meal.
Saag and makki ki roti can be served as breakfast or as a sumptuous lunch. Adding paneer to the saag increases its nutritive value and taste.
Sarson ka Saag
Ingredients:
1 bunch fresh saag (mustard greens), cleaned and roughly chopped
½ bunch bathua leaves (pigweed), cleaned and roughly chopped
½ bunch palak (spinach) leaves
2 green chillies
2-inch ginger
2 tablespoons chickpea flour
2 tablespoons ghee
2 teaspoons cumin seeds
¼ teaspoon asafoetida
3 tomatoes, chopped
Salt
1 tablespoon unsalted butter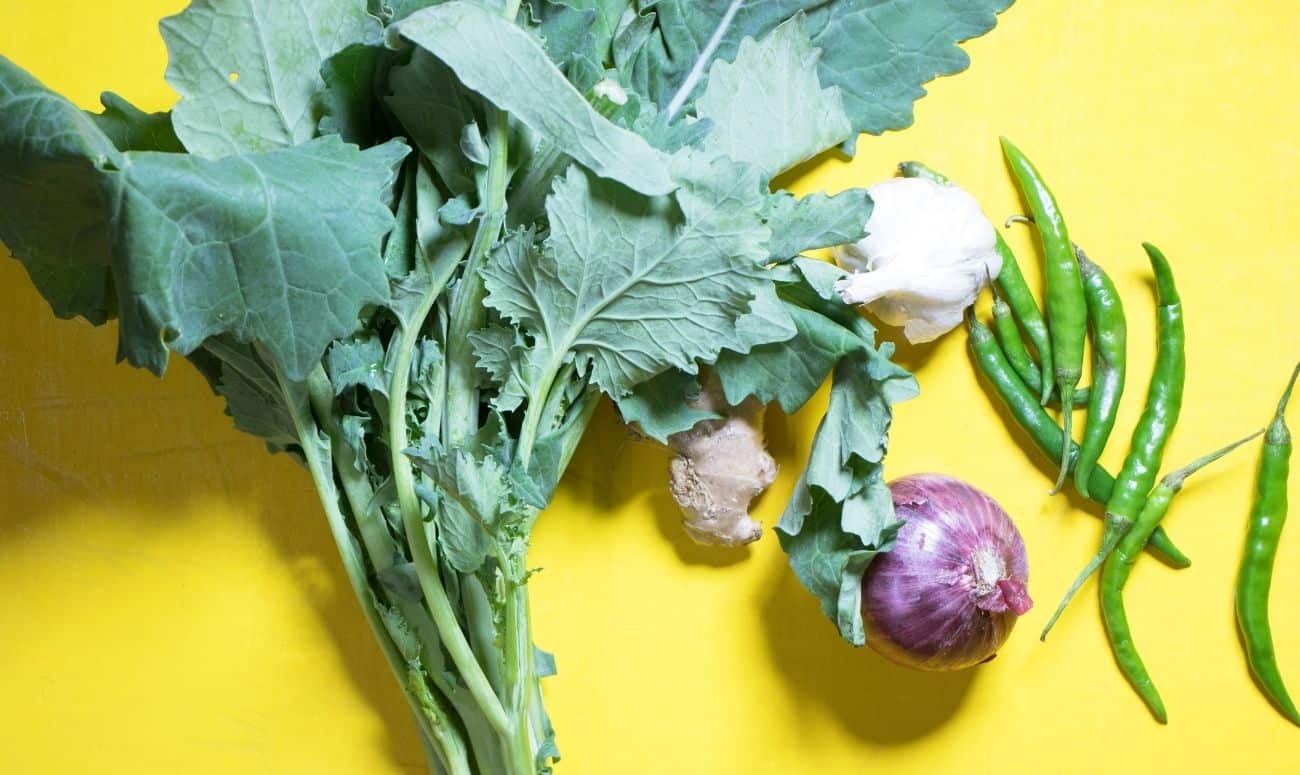 Method:
In a heavy-bottomed pan, combine the saag, bathua, palak, green chillies, ginger and salt to taste with 4 cups water and bring to a boil on high heat. Reduce the heat and simmer until the stems of the mustard greens have cooked through.
Sprinkle the chickpea flour over the mixture and mix it in with a whisk. Cook for 3 or 4 minutes and remove from heat. Continue to whisk until the mixture is almost smooth, or blend in a blender once cool.
Heat the ghee in a frying pan over medium heat; add the cumin seeds and asafoetida. When the spices begin to sizzle, add the tomatoes and cook, stirring continuously, until the tomatoes are mushy and the mixture darkens slightly. Add the mustard greens purée and mix thoroughly. Add more salt, if necessary, and cook for 5 minutes longer.
Top it with butter and serve hot with makki ki roti.
Makki ki roti
Ingredients:
3 cups makki ka ataa (cornmeal)
1 teaspoon salt
1¾ cups warm water
4 tablespoons ghee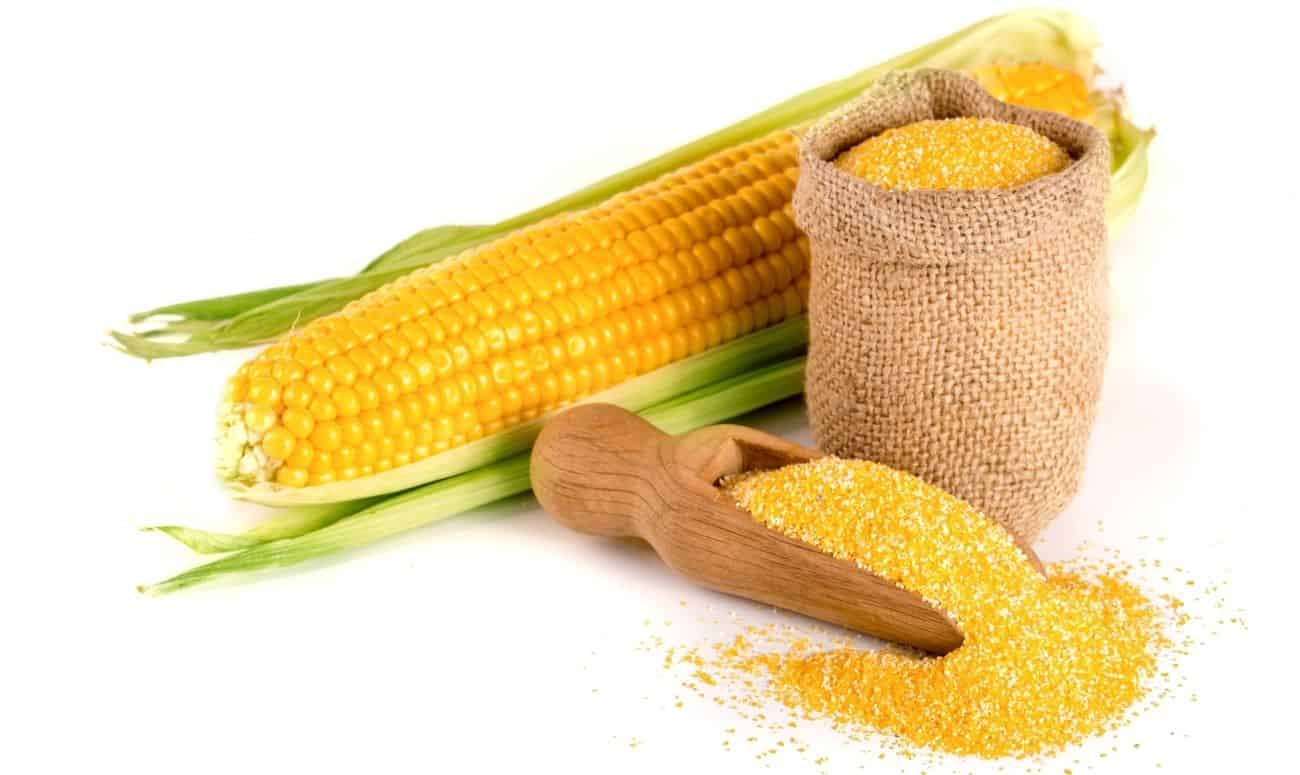 Method:
Combine the makki ataa with salt in a bowl. Gradually stir in the warm water and knead until all the water has been absorbed and the dough becomes like clay. Cover the dough and let it rest for 30 minutes.
Transfer the dough out onto a dry surface and knead well until soft and pliable. Divide the dough into 12 equal portions and roll each portion into a ball.
To shape the roti, flatten each ball into a small patty. Place the patty between 2 sheets of plastic wrap and roll it out lightly into a 6-inch disc.
Heat a griddle over high heat. Place a roti on it and cook over medium heat until small bubbles appear on the surface. Flip the roti over and cook on the other side until light golden brown spots appear.
Remove from the griddle and brush with butter. Serve hot with sarson ka saag and jaggery.
Dr. Deepali Kampani is a digital content specialist who weaves health and food through her pen.
Read more: The Quintessential Winter Food Of Gujarat: Undhiyu
Like & Follow ThinkRight.me on Facebook, Instagram, Twitter, and Telegram to stay connected.