For Gujaratis anywhere in the world, the name 'Undhiyu' itself brings memories of community cooking and feasting during the winters. Undhiyu is an aromatic vegetable dish made in a large pot with a medley of seasonal vegetables that are slow cooked to give it a rustic taste. It is the star dish cooked during Uttarayan, the festival of harvest, also known as the kite flying festival.
'Undhu' in Gujarati means upside down and that is how this dish derives its name. Traditionally, this dish was made in earthen pots that were buried upside down under the smoldering embers of a charcoal or cow dung fed fire. Once cooked the pots were emptied and the smoked vegetables were served with a generous drizzle of oil and green chutney. The modern-day cooking style of undhiyu has evolved but ingredients and flavours are kept consistent to match the original dish.
Undhiyu is made using vegetables that are harvested during winter that include flat green beans (desi papdi), broad beans (surti papdi), fresh pigeon peas (toovar dana), purple yam, baby brinjals, potatoes, raw bananas and green peas. The vegetables are generously stuffed with a rich masala mix of coconut, coriander leaves and spices. All the vegetables are layered in a deep vessel depending on their cooking time. Beans, which take longer to cook are placed at the bottom followed by tubers and other vegetables. The whole dish is topped with methi muthiyas (dumplings) and then slow cooked over medium heat to make sure all the flavours are sealed together.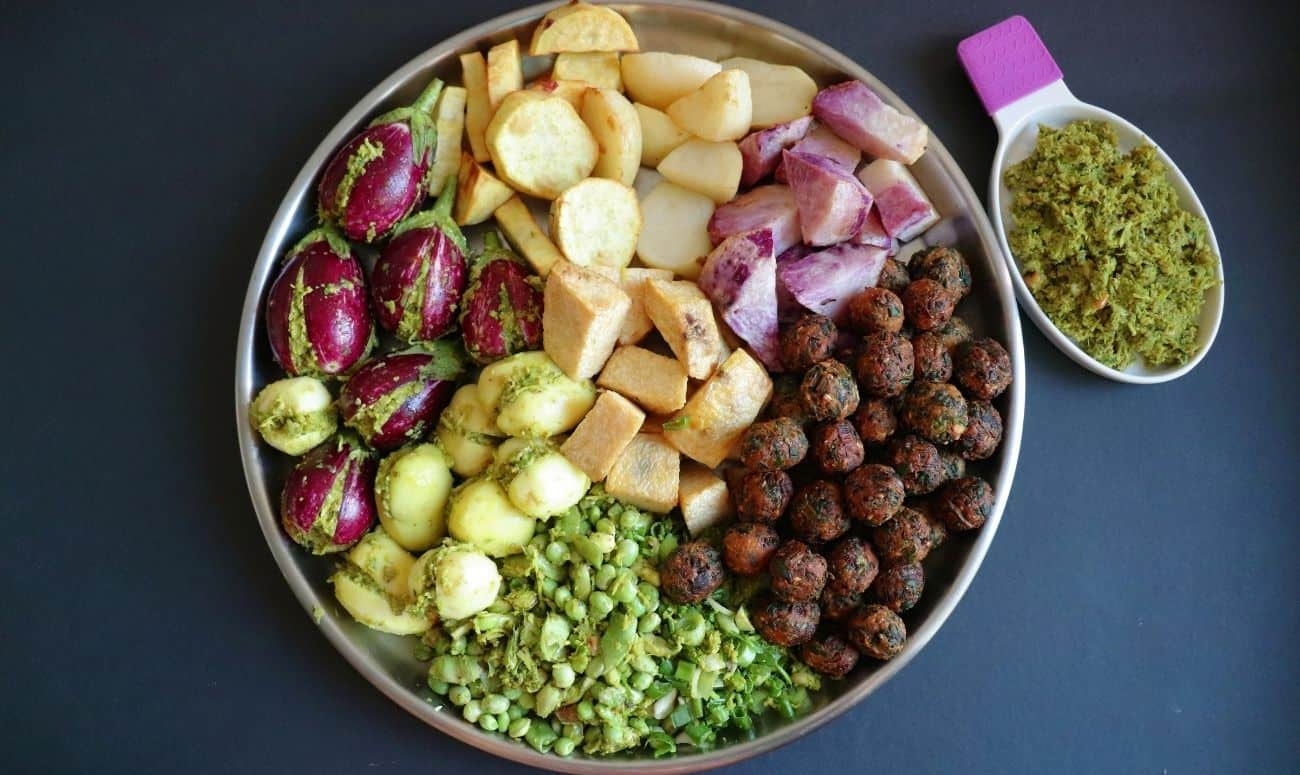 Besides being seasonal vegetables, most of the them are heat producing vegetables, which are difficult to digest during summers and monsoon. Therefore, undhiyu should ideally be had during winters when digestion is at its best. Undhiyu is best had with pooris and accompanied by jalebis or shrikhand to complete the meal.
Did you know Undhiyu has a day dedicated to it? – 14th January is National Undhiyu day!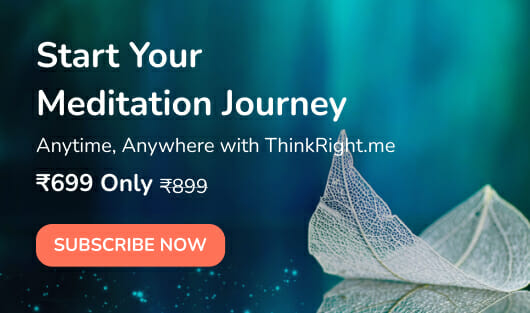 Ingredients:
Methi Muthiyas
1 cup fresh methi leaves, finely chopped
½ cup besan
½ cup whole-wheat flour
½ teaspoon turmeric
1 teaspoon red chili powder
1 teaspoon sugar
1 teaspoon green chilli-ginger paste
¼ teaspoon asafoetida
1 teaspoon lemon juice
Pinch of baking soda
Salt
1 tablespoon oil plus for deep-frying
Stuffing
½ cup besan
½ cup finely chopped fresh coriander leaves
1 cup freshly grated coconut
1 tablespoon green chilli-ginger paste
¼ teaspoon turmeric
1 tablespoon coriander powder
½ teaspoon cumin powder
2 teaspoons sugar
2 teaspoons lemon juice
Salt
Other ingredients
4 baby brinjals
1 raw banana, cut into 4 pieces
6 baby potatoes, peeled
½ cup surti papdi (broad beans), stringed and cut into 2
½ cup valor papdi (green flat beans), stringed and cut into 2
½ cup fresh toovar dana
¼ cup green peas
1 small purple yam, peeled and cut into 1-inch pieces
2 tablespoons oil
1 teaspoon ajwain seeds
¼ teaspoon asafoetida
Salt
Method:
For the methi muthiyas, combine all the ingredients with very little water in a bowl. Mix well and knead to make a firm dough. Divide the dough into 16 equal portions and shape them into small rolls.
Heat the oil in a deep pan and deep-fry the muthiyas until golden brown. Drain on paper towels.
For the stuffing, place all the ingredients for the stuffing in a bowl and mix well.
Slit the eggplants, banana and baby potatoes in a perpendicular manner making sure not to separate the segments. Stuff them with half of the stuffing masala.
Heat oil in a heavy-bottomed pan over medium heat. Add the carom seeds and asafoetida. When the seeds begin to crackle, add the papdis, toovar dana, green peas and yam. Add salt to taste and give it a gentle stir.
Add the stuffed vegetables and sprinkle the remaining stuffing masala.
Add 2 cups of hot water and mix gently. Cover the pan and cook on low heat until the vegetables are almost cooked.
Add the methi muthiyas on top and cover the pan and simmer for another 10 minutes, adding more water if required. Serve hot, garnished with cilantro and grated coconut.
Note: If using pressure cooker, cook it for 3 whistles over medium heat and then for 1 whistle on low heat.
Dr. Deepali Kampani is a digital content specialist who weaves health and food through her pen.
Read more: 5 Protein Rich Recipes To Accelerate Recovery
Like & Follow ThinkRight.me on Facebook, Instagram, Twitter, and Telegram to stay connected