Here are a few positive stories of the good things that happened in the world this past week.
US Police Department Give Out Gift Cards Instead Fines For Broken Taillights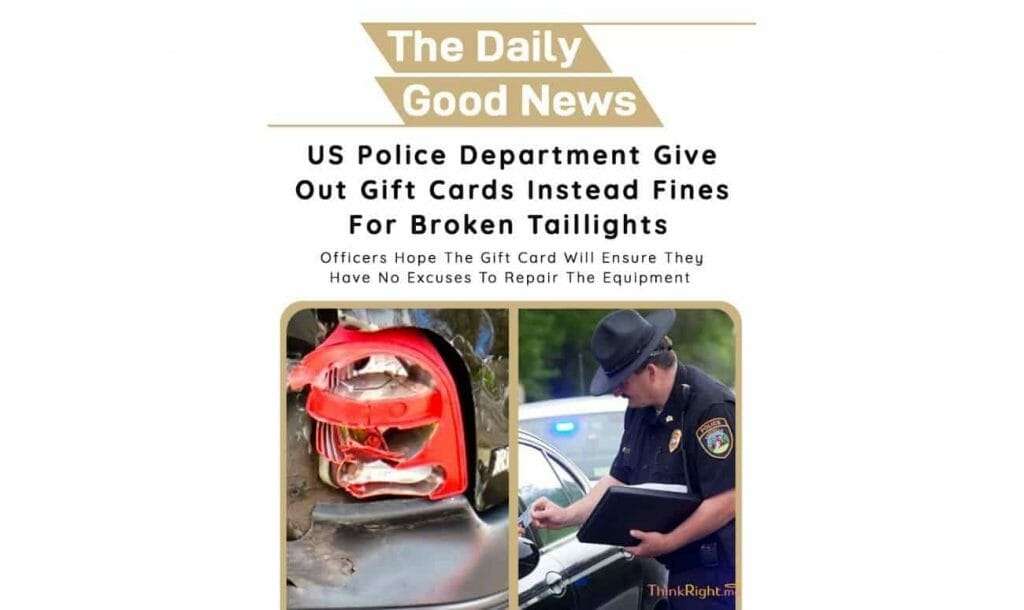 Yes, that's what exactly is happening. Police in Denver, Colorado have designed a new program to improve public safety as well as the relationship between the police and those they serve and it's something everyone can get behind. Instead of issuing tickets, officers will now have the option to hand out $25 gift cards in situations where people are pulled over for minor "fix-it" violations. The program is a partnership with Advance Auto Parts which donated 100 $25 gift cards to the police department. The Denver Police Department has already begun handing out the gift cards and the response has been very positive for all involved. It has to be a lot more rewarding for a police officer to shock someone with a gift card instead of ruining their day with a fix-it ticket. Kudos to the police officers for taking such a positive step!
Meet Suhrit and Sudhint Padakanti, Two Brothers Who Have Donated Rs 3.5 Lakh To An Eye Institute For Research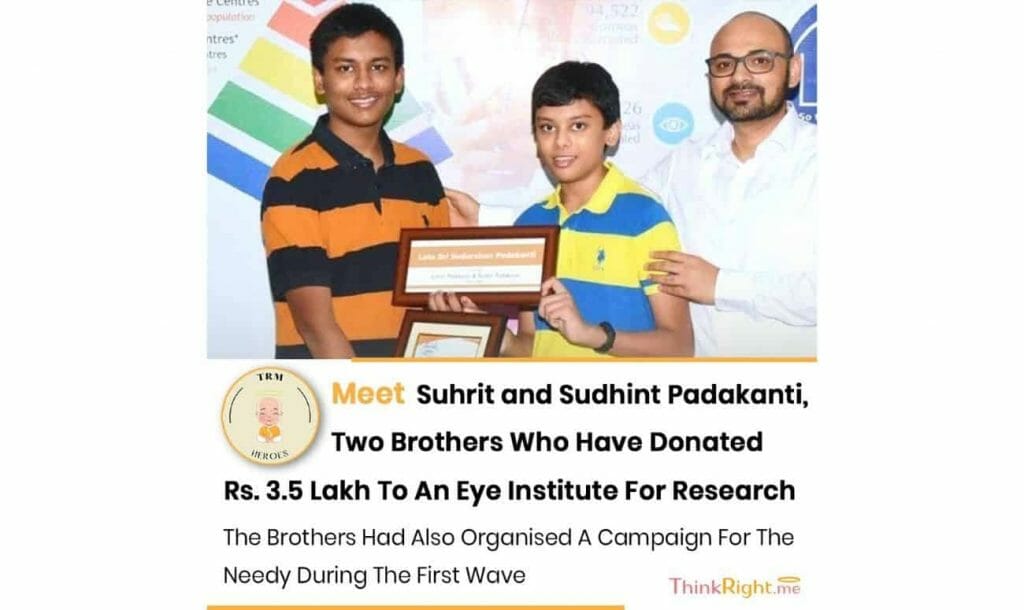 Suhrit Padakanti, a class 12th student along with his brother Sudhint Padakanti, a class 8th student have donated Rs 3.5 lakh to LC Prasad Eye Institute. The institute said that the funds donated by the siblings will be used for Stevens Johnson Syndrome (SJS) research. During the COVID-19 outbreak, the elder brother also organised a campaign to provide meals to daily wage workers and the needy by donating Rs. 60,000 to the Akshay Patra Foundation. The amount of Rs. 3.5 lakh was gifted to them by their parents. We're sure their parents must be very proud today!
Meet Jess & Andrew Waggit, A Hotelier Couple Who Welcome Homeless Guests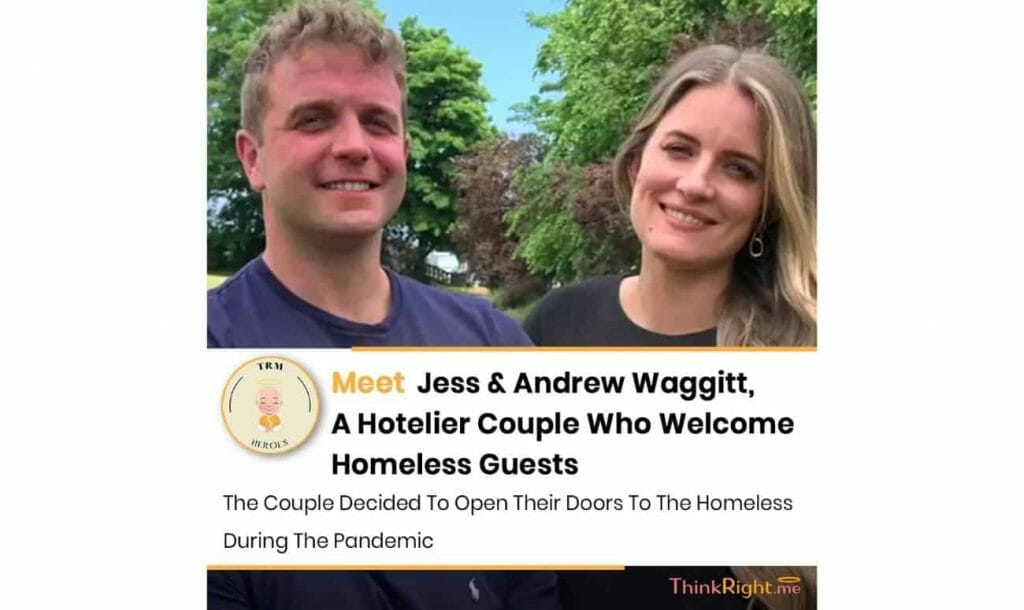 Like many hotel owners around the world, Jess and Andrew Waggitt opened their doors to homeless people during the pandemic as part of the government's Everyone In scheme. When the scheme started to wind down, they decided to continue helping the vulnerable people they had housed with support services around Scarborough and have provided a more permanent service since called Homemore. Since March 2020 they have temporarily housed 397 homeless and vulnerable people. Quite often, the homeless people staying in the rooms are addicted to substances or have mental illnesses which make it difficult for the owners to cooperate with. This does not stop Andrew Waggit and his wife, Jess from taking in more people. We wish them all the best for this noble cause!
Meet Jyothi Reddy, A Farm Labourer Who Now Owns A $15 Million Firm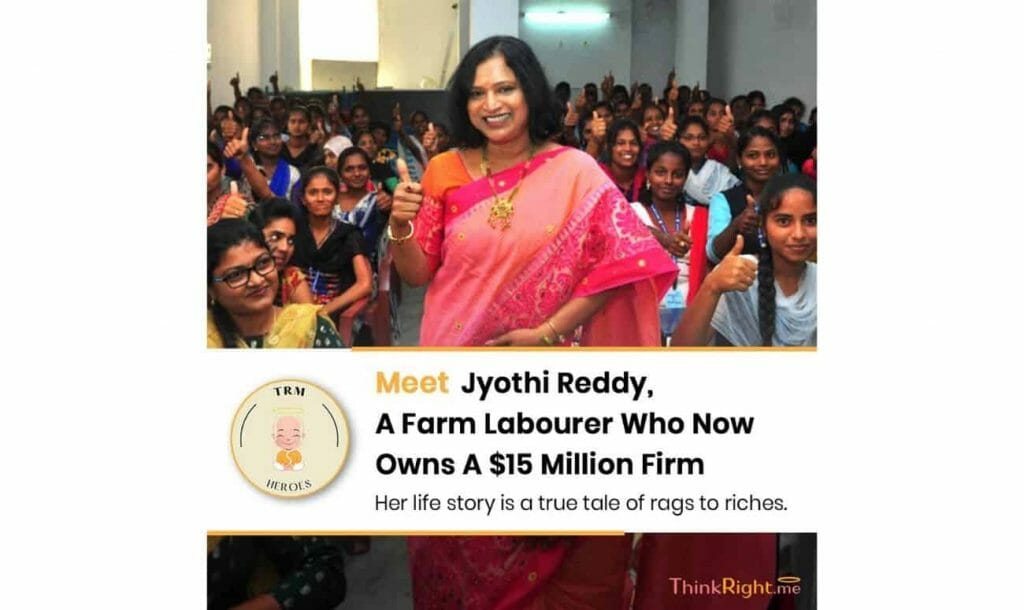 The woman fought extreme poverty to write her own story. Coming from a very poor family of Warangal, Jyothi was brought up in a semi-orphanage, as her parents could not afford to provide for her. She was married off by 16 and used to work for Rs. 5 a day at her husband's farm. She completed her studies, became a teacher, did odd jobs, saved up money, and moved to the states to search for a better life. She struggled there as well, but soon started her consultancy company. It was called Key Software Solution Inc. as was set up in Phoenix. Today, after years of constant effort, it is a multi-million company. Her story is inspiring in every sense, it teaches people to dream freely, work tirelessly, and live the life they truly want to live.
Meet Samiksha Ganeriwal Who Developed The First-Ever 100% Biodegradable Paper Bottles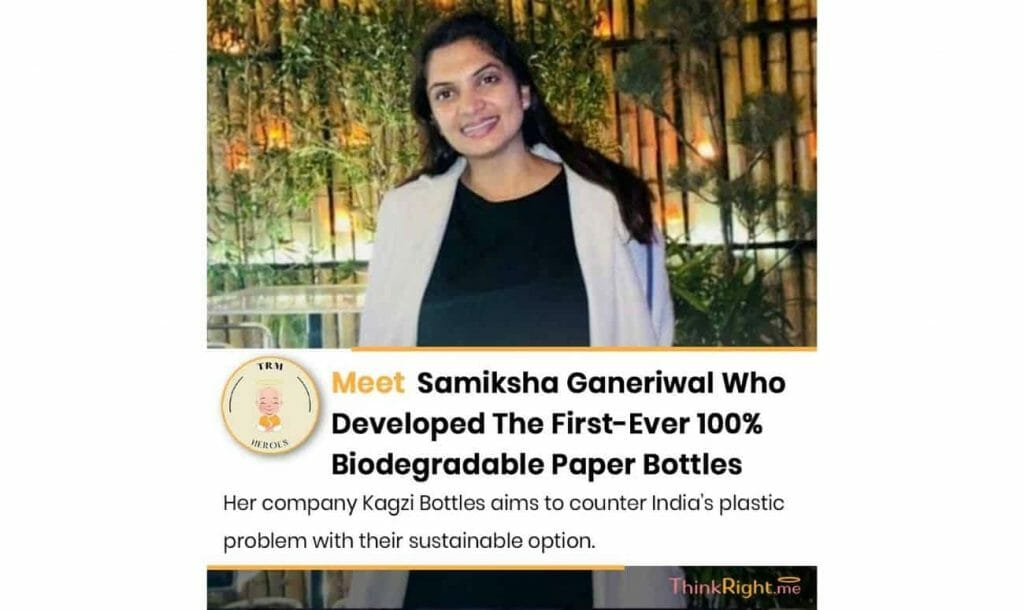 In spite of knowing the harmful effects of plastic, companies, and people are still using it because it is cost effective and versatile. Samiksha was determined to come up with a better alternative to plastic. In effect, she quit her MNC job in 2016 and founded Kagzi Bottles. After 2 years of research, this Noida-based company came up with 100 percent biodegradable bottles at a pocket-friendly price. We hope this takes us one step closer to reduce plastic waste in India.
This Differently Abled Class 12 Student Wrote His Exams With Toes, Scored 70%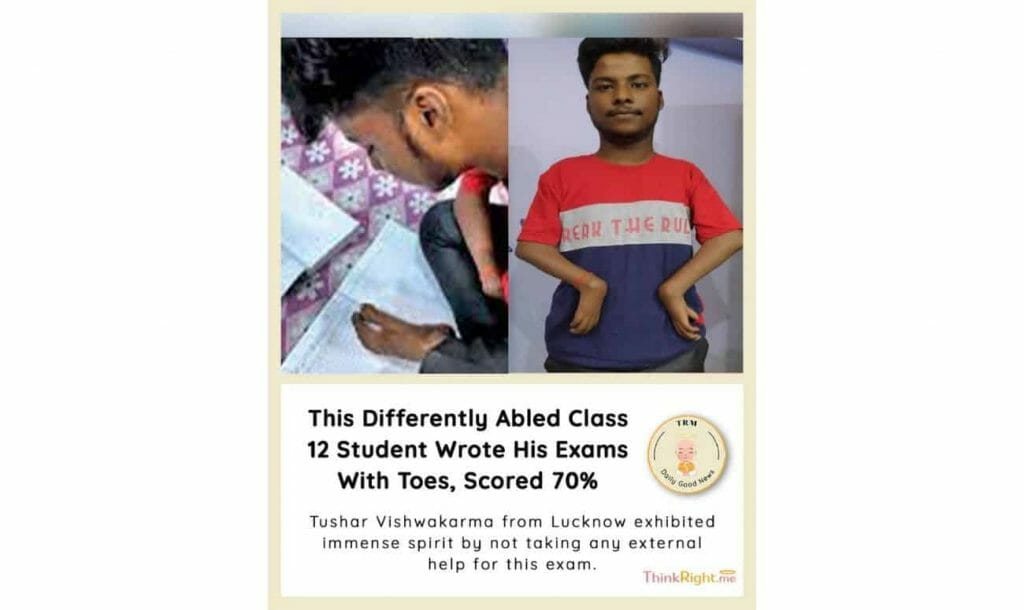 Without asking for a writer, or requesting for extra time to complete his tests, Tushar passed with flying colours. He also used black and blue pens to write the test with his toes, to make his answer sheet look more beautiful. A student at the Creative Convent College was determined to not let his disability become a hurdle in his success. "Since birth my both hands do not function, but I never considered it as a shortcoming. I always wanted to study, but the hurdle was how I would write. I made my toes my hands and began writing from it." He aspires to become an engineer, and we wish him all the very best for his dream!
J&K Farmer's Son Cracked The Indian Economic Services Exams To Secure 2nd Rank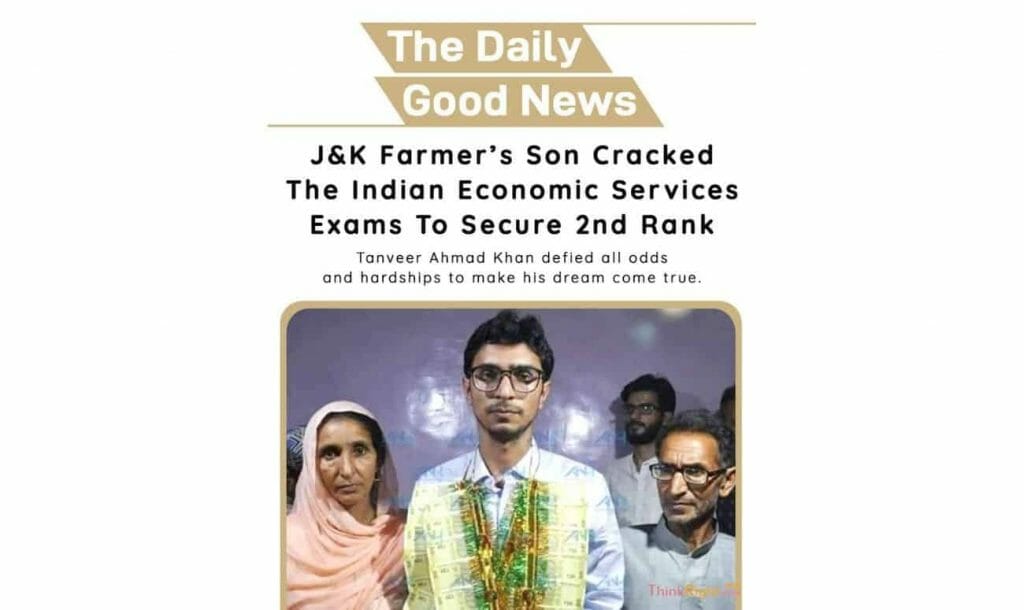 Always being academically brilliant, Khan was always among the best students in his school and college life. Despite coming from a humble background, his family did everything they could to support him. He hails from the remote village of Nigeenpora Kund, about 80 km from Srinagar in South Kashmir. Along with bagging the second rank at the Indian Economic Services (IES) Exams, he has also achieved another feat, by securing Junior Research Fellowship (JRF) during his final year of post-graduation. We wish him all the very best for his future!
Read the previous week's positive stories here.