Onam is a massive affair for Malayalis across the country and commemorates Vamana, an avatar of Lord Vishnu. The legendary Sadhya, a delicious vegetarian feast featuring over 25 dishes, is a traditional Kerala meal served on a banana leaf. Sometimes the number of dishes served can go up to 64. Perhaps, that's why it attracts not just Keralites but foodies from all over the country. A Sadhya meal is prepared in every Malayali household and enjoyed with family and friends so consider yourself lucky if you're invited to one. If not, bookmark these lovely restaurants across India that are offering an authentic Sadhya spread that you can indulge in.
1. Dakshin Coastal, ITC Maratha
Served from noon to midnight, Dakshin Coastal by ITC Maratha, Mumbai offers an array of 26 dishes including Kadamba Thoran, Olan, Pumpkin Erissery, Ulli Theeyal, Parippu Pradhaman among other dishes including coconut-based curations. The price per guest is Rs. 3500 which includes unlimited access to the delicious spread.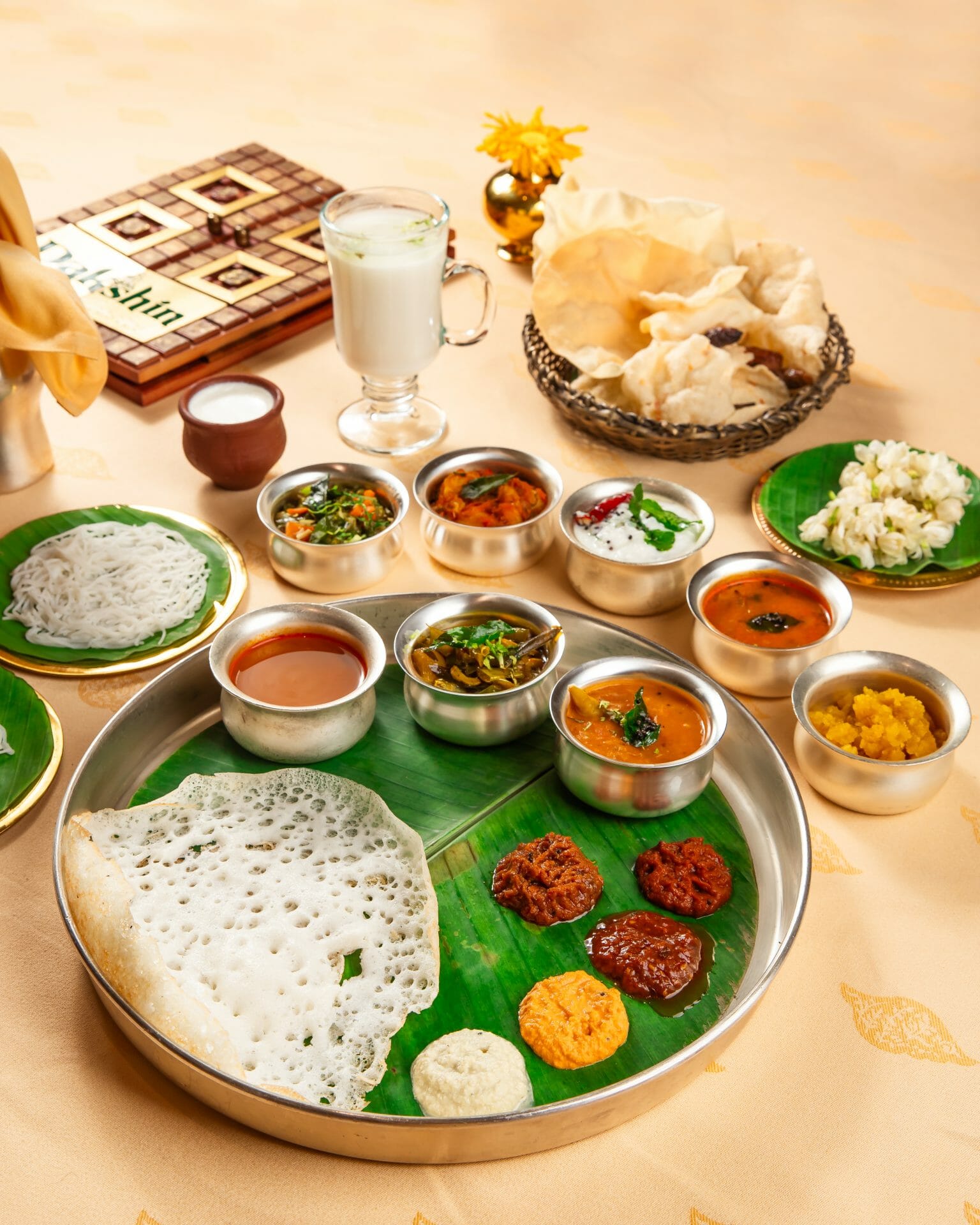 When: September 8, 2022, from 12:00 pm to 12:00 am
Where: ITC Maratha, Andheri East, Mumbai
2. Saffron & Lotus Café, JW Marriott Mumbai Juhu
Both of JW Marriott Mumbai's premium restaurants offer a traditional and authentic experience for those who wish to enjoy an unforgettable Sadhya feast. Saffron and JW Café, two of the most well-known restaurants in the city, are offering a Sadhya meal which includes dishes like Olan, Kalan, Pachadi, Thoran, Erriserry, Avial, Theyal, Inji Curry, Paruppu, Sambar, Rasan, and more in their ultimate feast of flavours.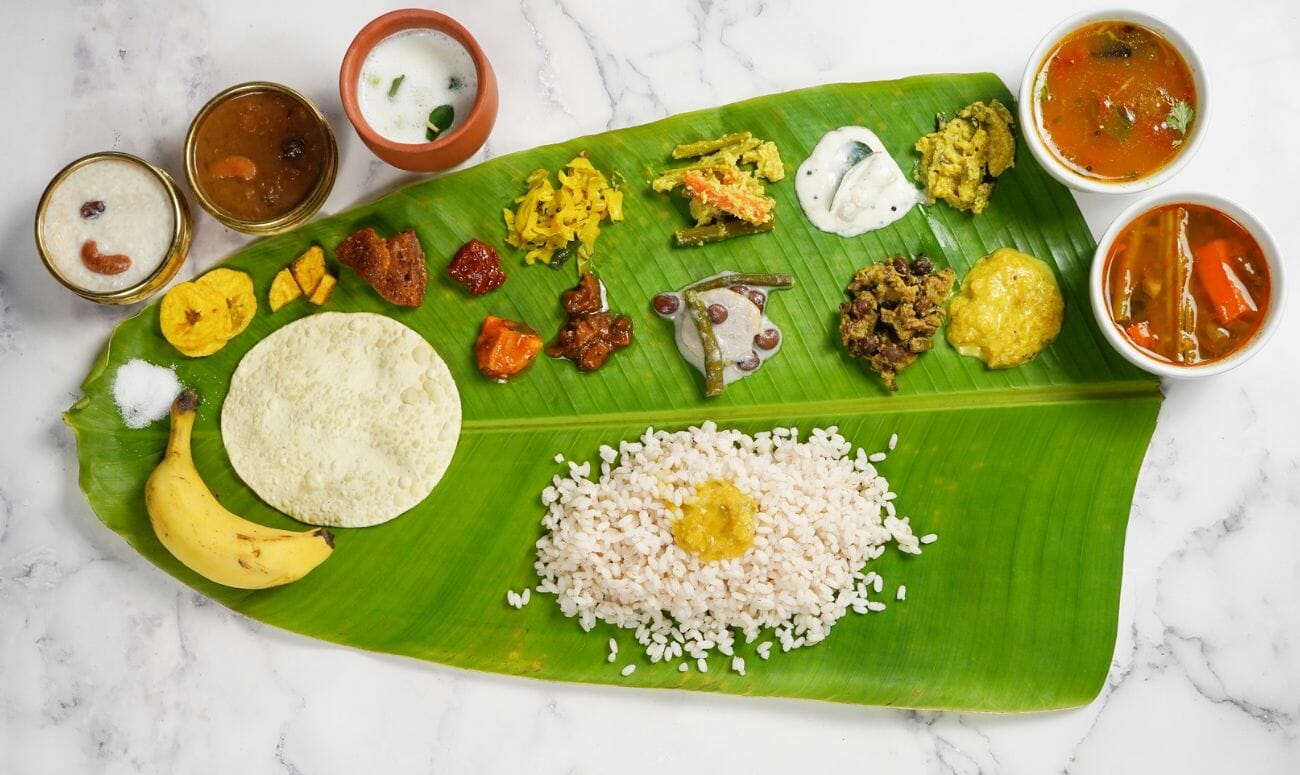 When: 12:30 pm to 3:30 pm at Lotus Café & 12:30 pm to 4:00 pm at Saffron
Where: JW Marriott, Juhu, Mumbai
3. Savya Rasa
The Sadhya at Savya Rasa, a premier South Indian restaurant in Delhi, Pune, and Chennai, is an impressive 30-dish affair. Presented on a beautiful brass plate shaped like a banana leaf, in which a perfectly sized banana leaf is placed, the Onasadhya features Inji Puli, Upperi, Sharkara Varatti, Thoran, Parippu, Puliserry, Kaalan, Kichadi, and so on. The feast will be accompanied by engaging experiences of Kalaripayattu, Mundu Draping, Kathakali dancers, and much more.
When: From August 30, 2022, to September 8, 2022 in Chennai & September 3, 2022, to September 8, 2022 in Pune & Delhi
Where: Savya Rasa, Koregaon Park, Pune; Savya Rasa, Saket, New Delhi & Savya Rasa, Kotturpuram, Chennai
4. Ente Keralam
Ente Keralam, the restaurant known for its Kerala cuisine is offering a sumptuous sadhya for lunch with pre-bookings already open. The spread will include Nei Paruppu, Aviyal, Thoran, Kalan, 4 Types of Pickle, Sambhar, Rasam, Kachiya more, and end the meal with 4 Varieties of delectable Payasam. This heartwarming meal is something you truly need to experience and enjoy with your family and loved ones. Bookings are already open so don't miss the opportunity.   
When: September 1, 2022, to September 11, 2022
Where: Ente Keralam, Anna Nagar, Chennai & Ente Keralam, Poes Garden, Chennai
5. Kerala Café
Bringing the flavours of God's Own Country to Mumbai and Pune, Kerala Café offers an immersive traditional experience with an Onam Sadhya spread fit for a king. The flavourful multi-course meal comprises 27 dishes served on a banana leaf. If you wish to enjoy a meal in the comfort of your home, let the lavish feast arrive at your doorstep through a takeaway.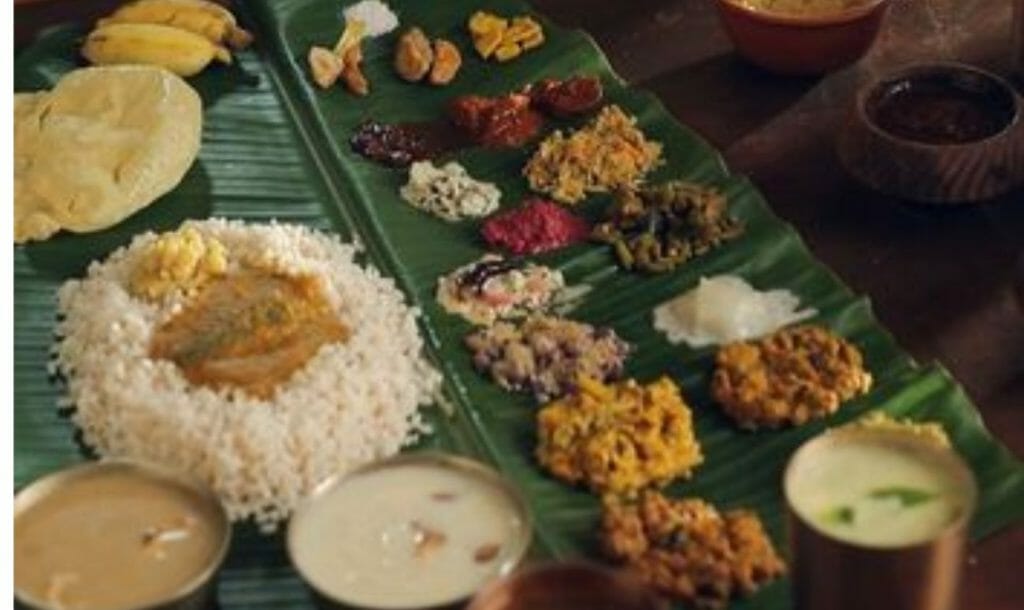 When: September 7, 2022, to September 10, 2022
Where: Kerala Café, Kalyani Nagar, Pune; Kerala Café, Baner, Pune, Kerala Café, Khopat, Thane, & Kerala Café, Vasai West, Vasai-Virar
6. Seasonal Tastes, The Westin Gurgaon
Live up north? Don't fret and let Westin Gurgaon bring the flavours south to you. Lounge by the pool and feast on a variety of Malayali delicacies like Thalassery, Parippu Curry, and more curated by Chef Rekha Raghavan. Let the premier restaurant bring a slice of God's Own Country to your table, served on a luscious banana leaf, laced with utmost authenticity.  
When: Lunch & Dinner from September 8, 2022, to September 10, 2022
Where: The Westin, MG Road, Gurgaon, New Delhi
7. Jamavar, The Leela Palace Bengaluru
A great 5-star destination for Onam, Jamavar at The Leela Palace has a massive, traditional spread with dishes like Sarkara Uperi, Avial, Sambar, and much more curated by Chef Purushottam Naidu. Reserve a family table and enjoy an authentic feast with your friends and loved ones.
When: September 8, 2022
Where: Jamavar – The Leela Palace, Old Airport Road, Bengaluru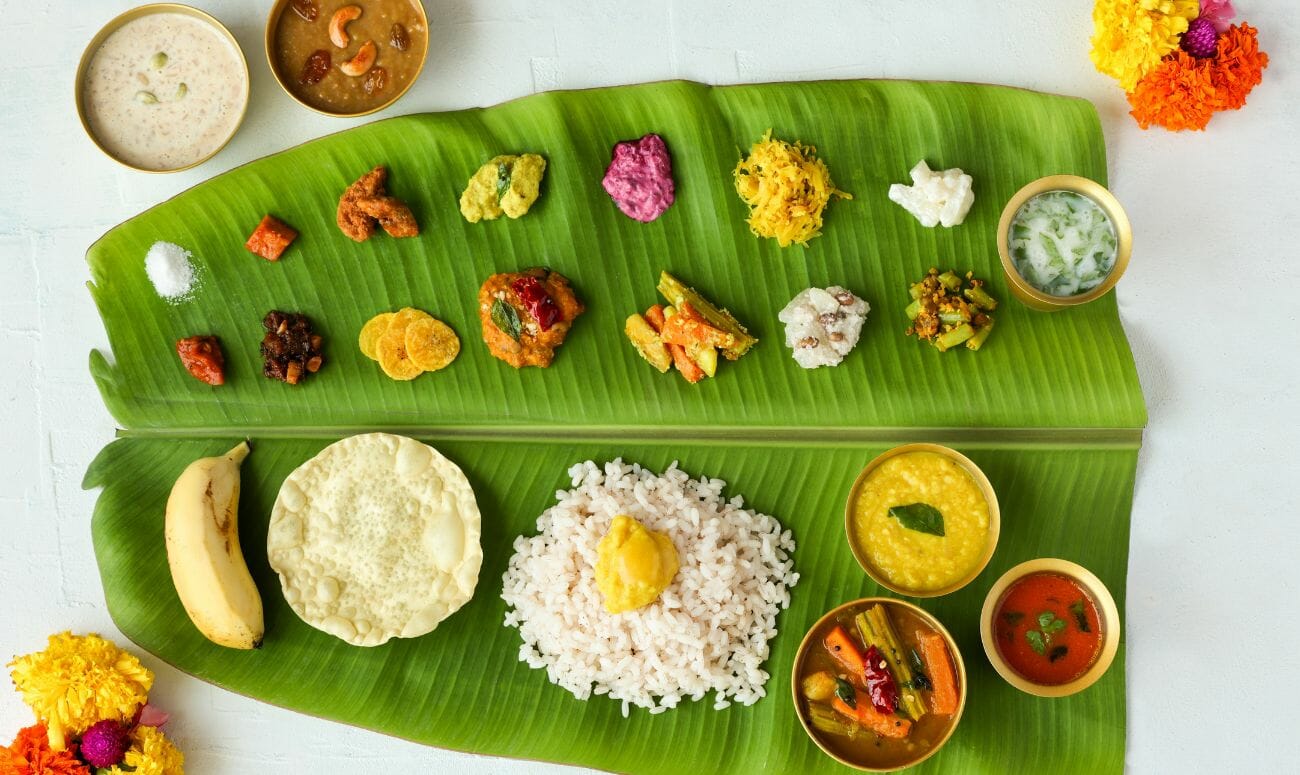 With the celebrations of Onam in full swing, it's only fitting that you treat yourself to a nuanced yet traditional Onasadhya lunch at these lovely restaurants. If you're not looking to step out, feast like a King from the comfort of your own home by opting for takeaway options that most of these restaurants are offering. Trust us, this meal is something that you don't want to miss out on.   
Read more: Walking Meditation And How It Can Positively Impact Your Life
Like & Follow ThinkRight.me on Facebook, Instagram, Twitter, and Telegram to stay connected.