Travelling has become a major part of our lives. Whether it is for fun or work. Everyone looks forward to a comfortable and fun travelling experience.
Here are a dozen do's and don'ts to be a better co-passenger:
Don't hold up the line
While collecting the change after buying the ticket, while boarding or stowing your luggage in the overhead compartment. After collecting the change move aside and check the ticket so that the next person can carry on. While boarding don't text or be on call because you might not realise but it is a nuisance for others. And when you are trying to fit in your luggage into the overhead, check if there are people behind you in the aisle, if there are, sit with your carry-on on your lap till the aisle clears. These are just basic good manners.
Always check-in before reclining
When you are travelling in a recliner chairs it's always courteous to check on the person sitting behind you. Instead of just doing it without asking and leaving them with bare minimum space or crushing their laptops or legs that might be in the way.
Keep the volume down
Listening to music or watching movies is obvious while travelling. But not everyone is interested or has the same taste as you. It's always decent to use headphones or to turn your volume down especially at night, because you might not want to some shut-eye.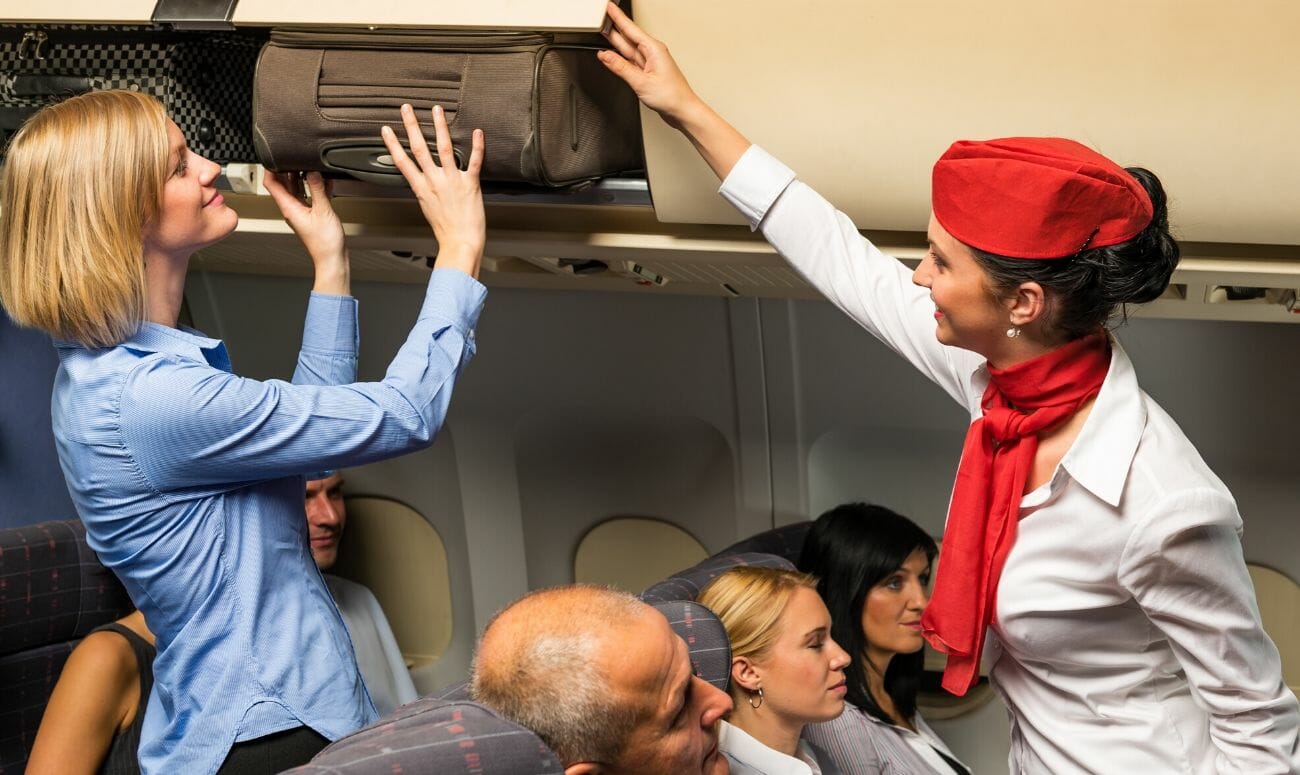 Respect the personal space
All of us know that the personal space isn't a prerogative in public transport. So, it become more important for all the passengers to take individual responsibility of respecting each other's personal space.
Avoid carrying unnecessary luggage
Limit your carry-ons. Carrying excess luggage onboard means you will be occupying most of the overhead luggage compartment. Remember that the people travelling with you also have carry-ons and would really appreciate it if they don't have to carry those on their laps the entire journey. If carrying luggage isn't avoidable instead of using up the entire overhead space, try adjusting it under your seat or near your legs.
Be mindful of what you eat
It's very safe and healthy to carry your own food while travelling, but you need to be mindful about it. You need to keep in mind that you are in a closed space with minimum ventilation, and you cannot eat food that has strong scent. While all know that onion and garlic are a big no-no, also keep in mind that other Indian spices are no less.
Leave your shoes on
You might think that your feet are clean and odourless, but in a closed place like a flight your pores intend to emanate weird smells. Don't put others through that ordeal, please. Just leave your shoes on.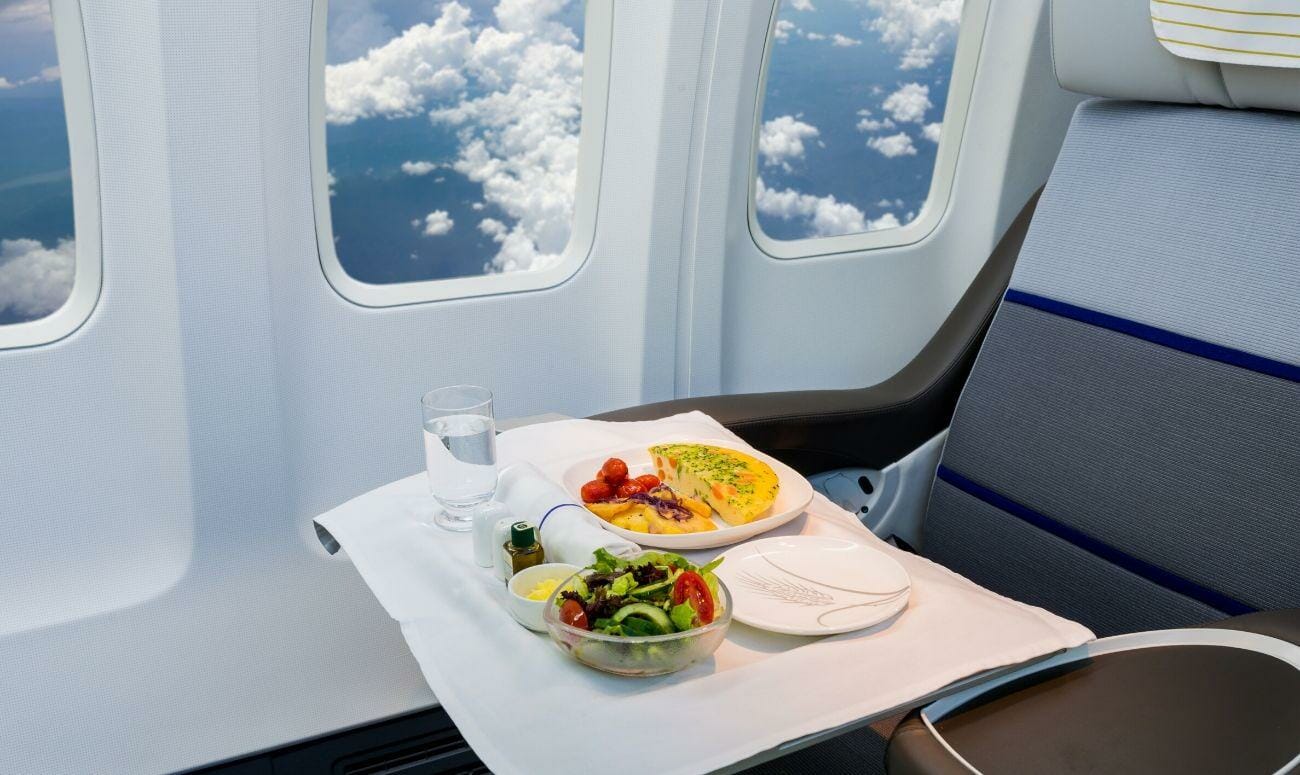 Keep a check on your diet days before you travel
Watch what you eat at least two days before you travel, just to avoid any inconvenient or even embarrassing situations. Rich, heavy, soda & alcohol-free meals before travel are most advisable. It's pretty inconvenient for you as well as the person sitting next to you if you keep making frequent trips to the washroom. Big tip: Just avoid heavy meals before travel.
Maintain hygiene
This might sound basic, but it's also the most important good manner to follow before travelling. A deo bath will never replace a shower. So, just a quick shower before travel will be really appreciated. Even if it's a night flight, please do not skip it.
And even while on the go, don't make a mess around you. You might think it's your place but it's also an inconvenience for the people sitting next to you. So, keep your place as decluttered and clean as possible.
Be nice to old people and babies
Remember that you'll be old one day, and you were a baby once. Not everyone is traveling at leisure or for pleasure. You might be travelling with people way older to you, or with a new parent. Someone who has health issues. Or a young girl travelling alone for the very first time. Be sensitive to their situations. Give the aisle seat to that new mother who might have to constantly keep getting up for the baby. Be a ready helper to the person sitting next to you who is old or ailing.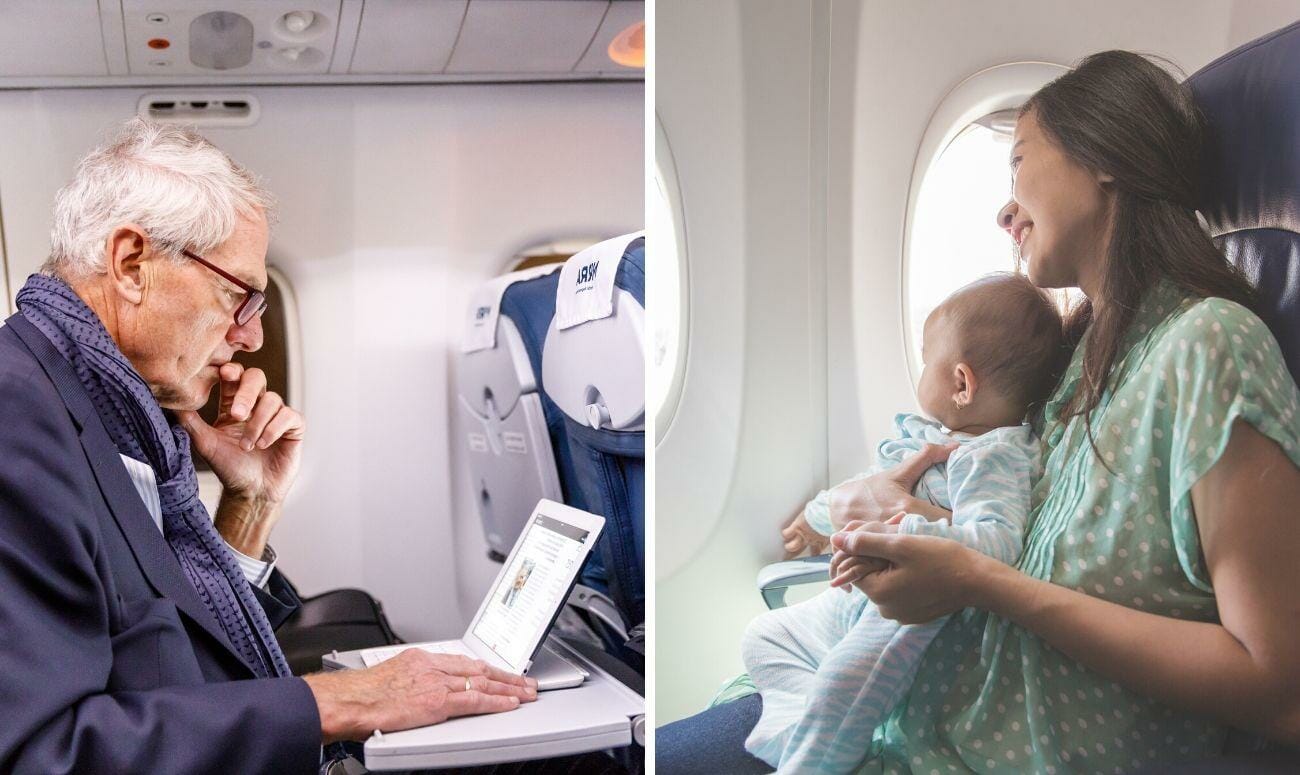 Think before you act
Last but not the least, think. Think before you say a word. Think before you act. Think before you make any move. Just pause for a second and think. It's for everyone's convenience.
Be polite
Use the basic good manners that you learned in kindergarten. Use excuse-me and thank you. If you want to cross over, instead of just making a way say excuse me. And if someone is lovely enough to hold the door open for you don't forget to say thank you. And if someone thanks you, please respond with a welcome and a beautiful smile.
And the best thing that you can follow is, put yourself in the co-passengers shoes. After that, if you don't like it, it's obvious that others travelling with you won't like it too. It just takes two seconds of your time to understand what others are or aren't comfortable with. Give yourself that pause before doing anything while travelling.
ThinkRight is now available on Telegram. For handpicked stories every day, subscribe to us on Telegram
Read more: 5 Ways To Sweat It Out When You're Short On Time
Like & Follow ThinkRight.me on Facebook, Instagram, and Telegram to stay connected.