India has cultural diversity of traditions. What adds to the beauty of this incredible India is its beautiful blend of a myriad of cultures, traditions, and hues each celebrating its own uniqueness. Holi is one of the most awaited and widely celebrated festivals in India. But where should one head to within India for enjoying a fun-filled Holi?
The best place to celebrate Holi in India? There are quite a few. Take a look.
1. Maharashtra
In this state, Holi is celebrated after the sunset on Purnima by burning Holika. It symbolizes the victory of good over evil. The next day, which is called 'Rang Panchami', people sprinkle colours, gulaal, and water on each other. The special delicacy, Puran Poli is a must here.
2. Bihar
Holi in Bihar is known for maalpua. On the evening of 'Phalgun Purnima', people light the Holika pyre to get rid of evil. The next day Holi is played with colours and water and folk songs. It is without a doubt one of the best places to celebrate Holi in India.
3. Kerala
Known as 'Manjul Kuli', Holi celebration in Kerala is a peaceful one. On the first day people visit the temple, while on the second day people spray coloured water containing turmeric on each other and dance to traditional folk songs.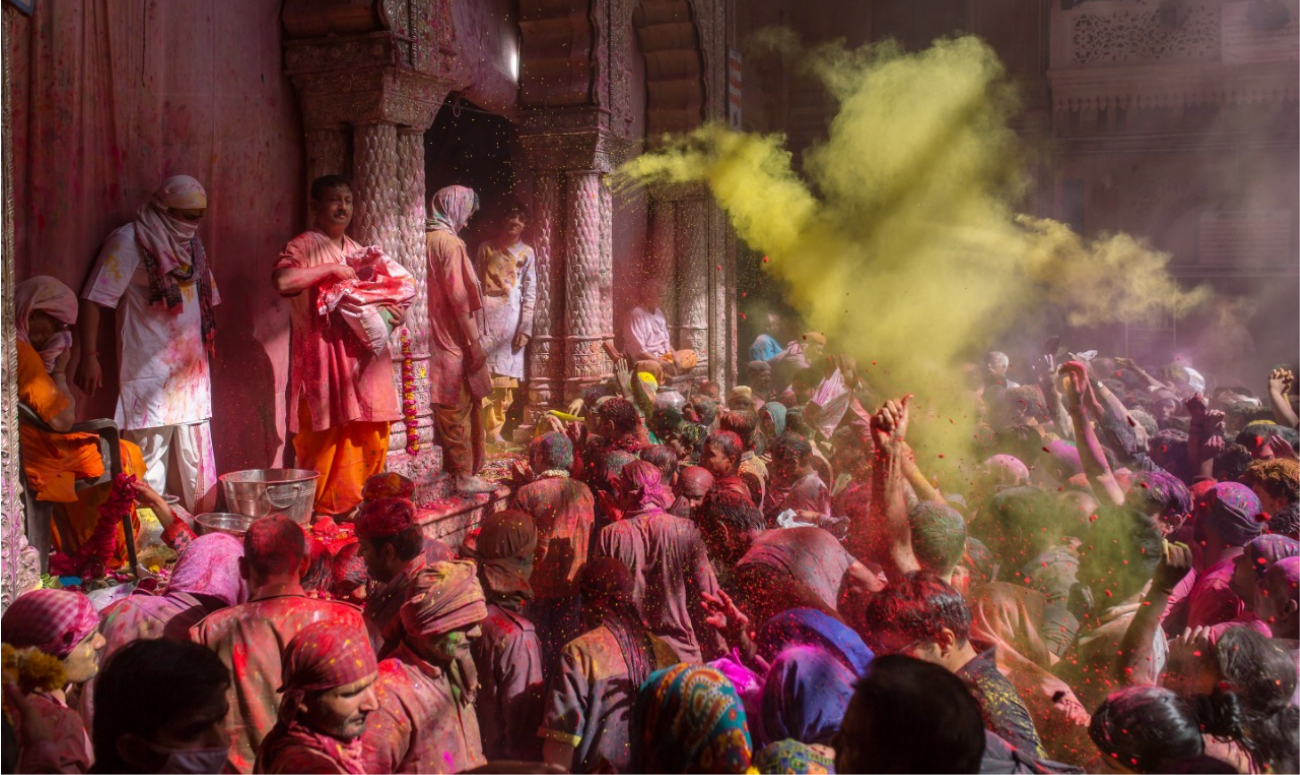 4. Udaipur
This royal Holi is celebrated by the royal family of Mewar. The current custodian of the Mewar dynasty lights the Holi bonfire. It is followed by colourful and fancy procession that consists of horses and royal bands.
5. Punjab
Celebrated by Nihang Sikhs a day after the Holi festival, 'Hola Mohalla' is a unique style of celebration started by Sikh Guru Gobind Singh in 1701. This is celebrated by exhibiting martial arts, kushti, reciting poems and followed by the usual colour Holi in the evening.
6. Goa
Celebrated as 'Shigmo', parades are organized consisting of traditional folk and street dance, like a carnival of folk songs and dances.
7. Bengal
This state celebrates Holi in a religious way as a tribute to Lord Krishna. Men spray colours and water on the devotees.
8. Manipur
Holi in Manipur is celebrated as 'Yawol Shang' which is a 5-day celebration, the biggest and most colourful festival in Manipur. This is a tribute to Manipur god 'Pakhangba'.
With all these variations it is difficult to decide which is the best place to celebrate Holi in India, but it can be surely said, that all these different customs and traditions, are extremely interesting and exciting and makes you want to visit and enjoy each of these traditions.
Also Read: EVER HEARD ABOUT THE PILLARS OF HUMAN HAPPINESS?