Bundi. This sleepy little town Rajasthan will sway you with its mystical charm. While Rajasthan has always been known for its majestic royal palaces, desert dunes, and arid atmosphere, Bundi is like a breath of fresh air, literally. It is covered under the blanket of lush greenery, quaint lanes, and palaces that have stood the test of time; the place has a fairy tale quality about it.
'The City of Stepwells' comes alive in its full glory during the months of monsoon. As Mr JP Sharma, the owner of Bundi Vilas tells us, "monsoon (July to September) is a great time to witness the raw beauty of Bundi."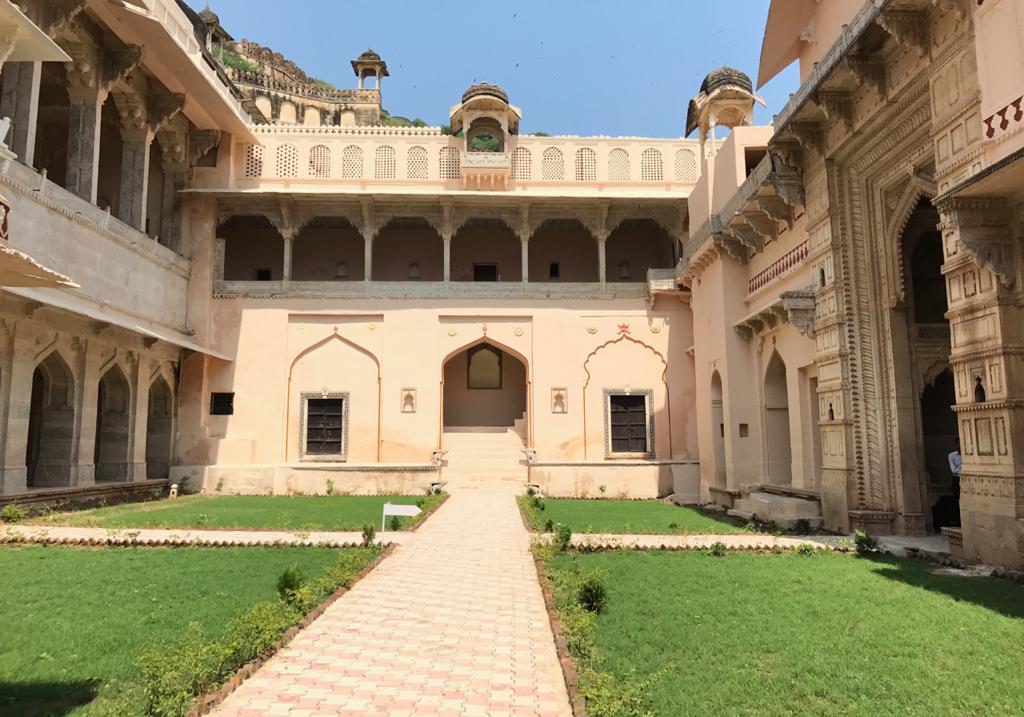 The Bundi Palace
"The Palace of Bundi, even in broad daylight, is such a palace as men build for themselves in uneasy dreams – the work of goblins rather than of men," said Rudyard Kipling, and we couldn't agree more. Also known as the Garh Palace, it is one of the crowd-pullers in Bundi. A palace has a thousand stories, and Bundi is not an exception. The ancient walls with its intricate paintings unfold the merry tales of the palace, and "are of matchless beauty and can't be compared with anywhere in the world," says Sharma.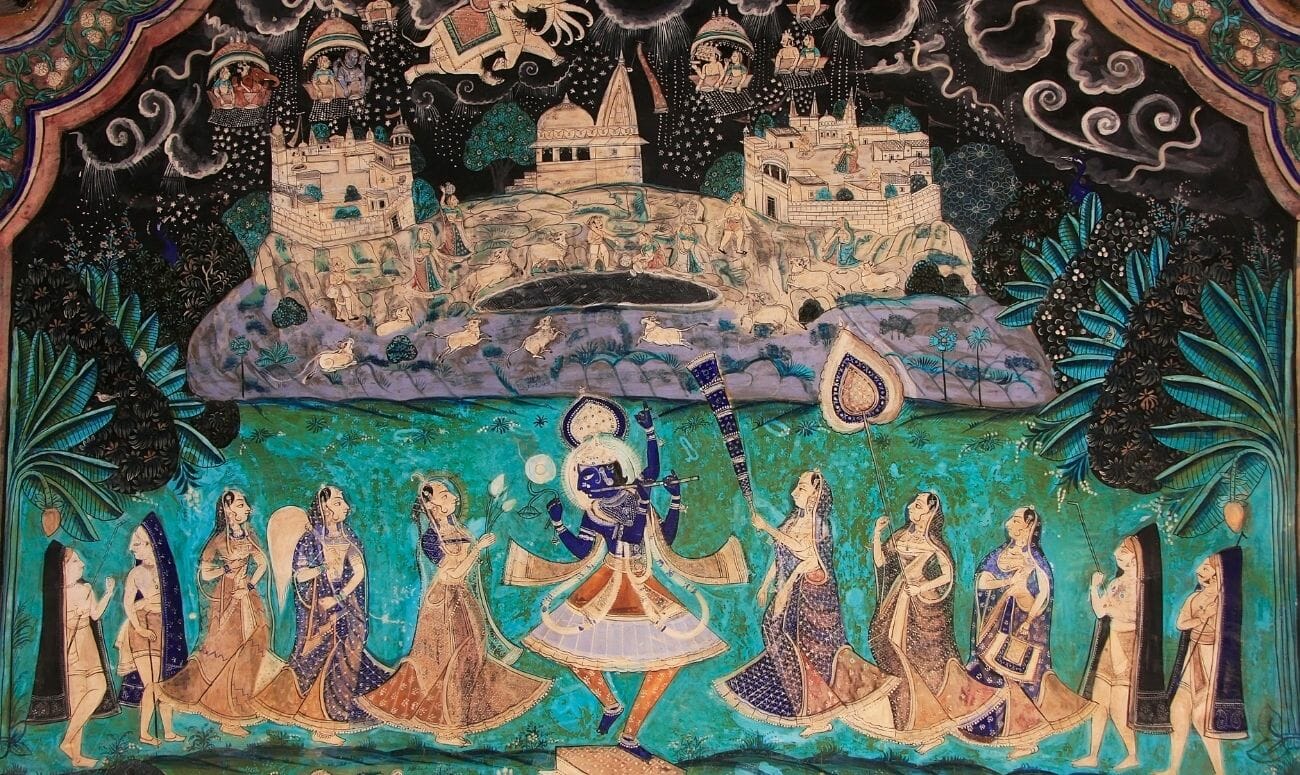 "The façade of the palace is itself an amazing sight and attract every traveler. Design and architecture of this palace is really different from other palaces in Rajasthan," he adds.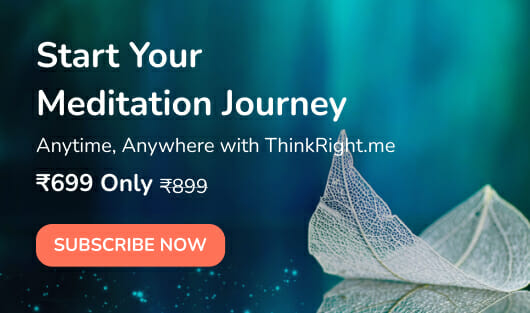 The palace is currently being renovated by his company, Bridging Journeys Pvt. Ltd., and so far, the Hathia Pol, Nauthan, Ratan Daulat, Diwan-e-Khas, Chattar Mahal, Phool Mahal, Badal Mahal and Jhoola Chowk (a part of Queen's Palace), are renovated and open for sightseeing. Where the 'Jhoola Chowk' will be opened to tourists for the first time in 6o years!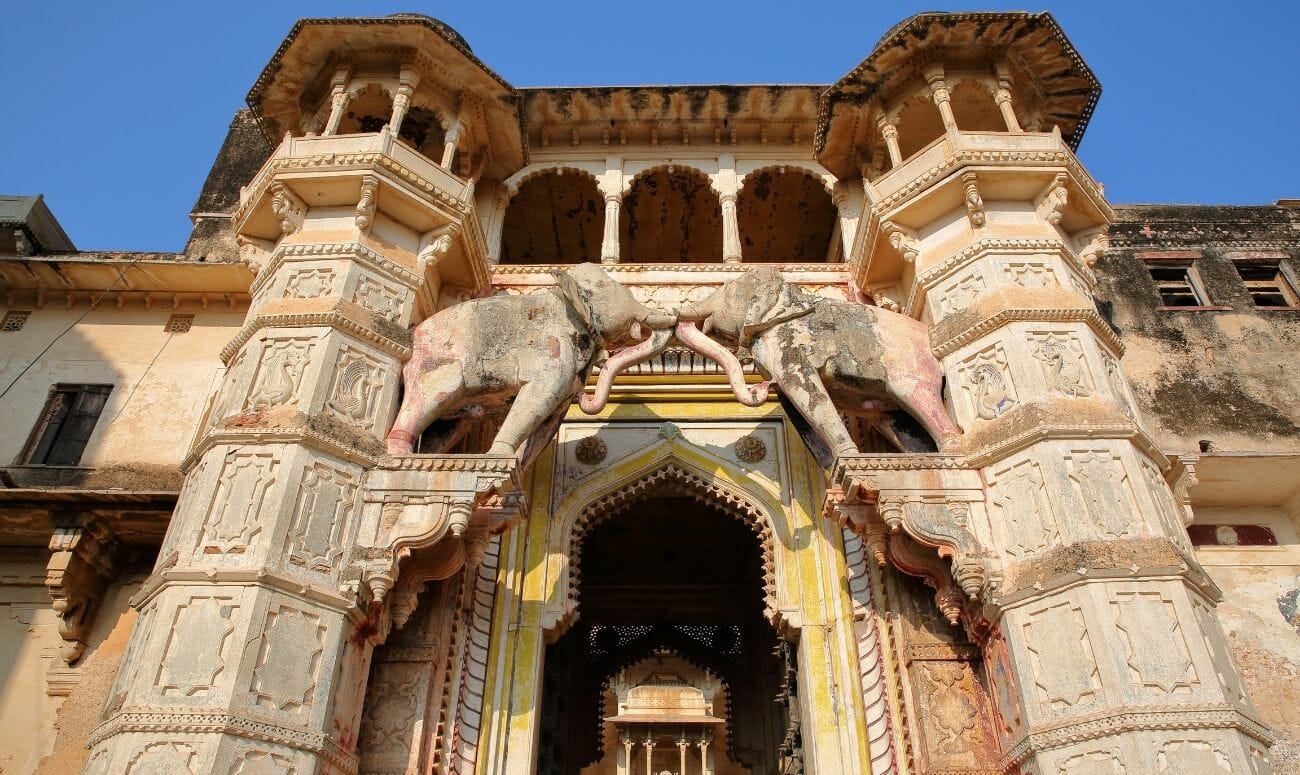 Bundi Has A Lot More To Offer
The city is as beautiful as the palace. Especially during the monsoons, the stepwells, lakes, and waterfalls, are rejuvenating sights for the visitors. The verdant surroundings will almost make you forget that you're in Rajasthan.
"Taragarh Fort, Chitrashala, Rani Ji Ki Baori, 84 Pillared Cenotaph, Sukh Mahal, Jait Sagar Lake, Shikar Burj and the old streets/bazaars of Bundi," as Sharma tells us, are the must-visit sites in Bundi.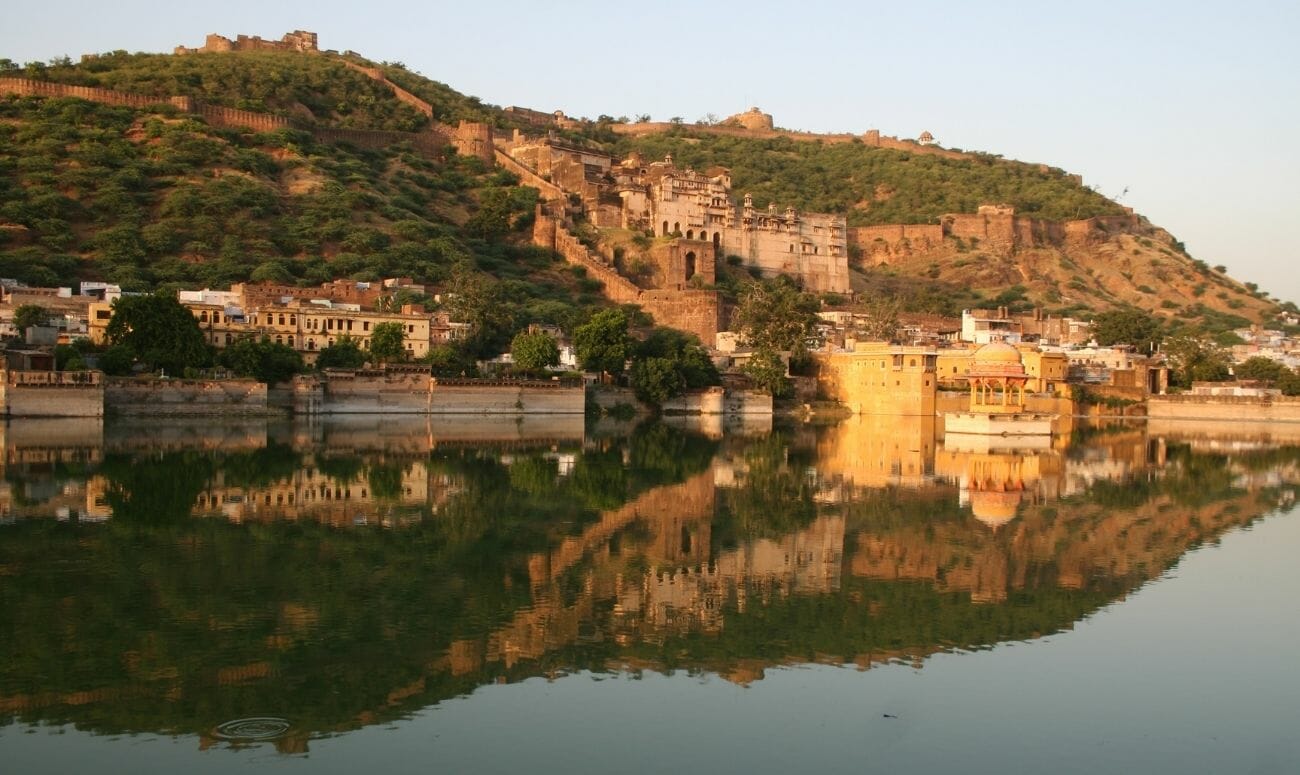 How To Get There?
By air: Closest Airport is Sanganer Airport, Jaipur, which is 206 km away.
By bus: From Ajmer, Bikaner, Chittorgarh, Jaipur, Jodhpur, Kota, Udaipur.
By rail: Closest railway station is Kota Railway Station, which is 35 km away.
Places To Visit Around Bundi
Located at a distance of 34km, Kota is famous for its distinctive style of paintings, palaces, museums, and places of worship.
Chittorgarh is about 165km away, which takes about 3 hours by road. The place resonates with stories of Rajputana bravery, pride, and passion. One can visit the famous palaces, temples, and havelis here.
Ajmer, a pilgrimage centre for both Hindus and Muslims, is located about 175 km from Bundi. One can visit the beautiful lakes, forts, and monuments in Ajmer.
With the monsoon clouds still hovering, we just cannot wait to visit this magical place, can you?
Read more: No Plans For The Upcoming Festive Season? Plan A Staycation With These Amazing Deals!
Like & Follow ThinkRight.me on Facebook, Instagram, and Telegram to stay connected.