The fashion rental world is continuously growing with renting often considered a sustainable alternative to fast fashion. The key takeaways include moving away from the constant need to purchase and cultural progress towards a sharing economy.
The power shift is significant, putting the responsibility in the hands of the consumers and companies. Wonderful news for all you eco-warriors and sustainable fashionistas, exploring your love for fashion and creativity without worrying about corresponding impact on the environment or your bank account is absolutely possible.
Born during the pandemic and conceptualized and founded by entrepreneur Sakshi Goel in 2020, Rent N Flaunt is a cool new start-up in the luxury rental retail sphere. Looking to start conversations around behavioural change and sustainability, this newfound brand wants you to indulge your love for luxury while also being kind to the planet. How you may ask? Well, read on as Sakshi Goel herself shares the idea behind the platform that champions sustainable personal style and how far she's come in her journey.
ThinkRight.me: How did the idea of luxury fashion rental occur to you? What was your Eureka moment for Rent n Flaunt?
Sakshi Goel: My sister, Nimisha, and I always wanted to do something in the fashion space, being very fond of clothes and accessories ourselves. We wanted to redefine the way women see and consume fashion in India.
While getting a feel of the audience, we understood two needs of the current fashion trends. People don't like to repeat their looks which lends to trends overcrowding the culture and they continue seeking highly aspirational yet unaffordable luxury fashion. That's how the idea for Rent n Flaunt was born, making luxury fashion available to people at affordable prices, not just for special occasions but also casual dos like office, vacations, weekend outings, brunches etc.
Rent N Flaunt is a subscription-based rental platform where people can choose a package, pick accessories of their choice and rent it out at a flat price for a month. You can use a set of accessories for a month, return and pick something else for the next month. One can also go for occasion-based rental for 4 or 8 days if preferred.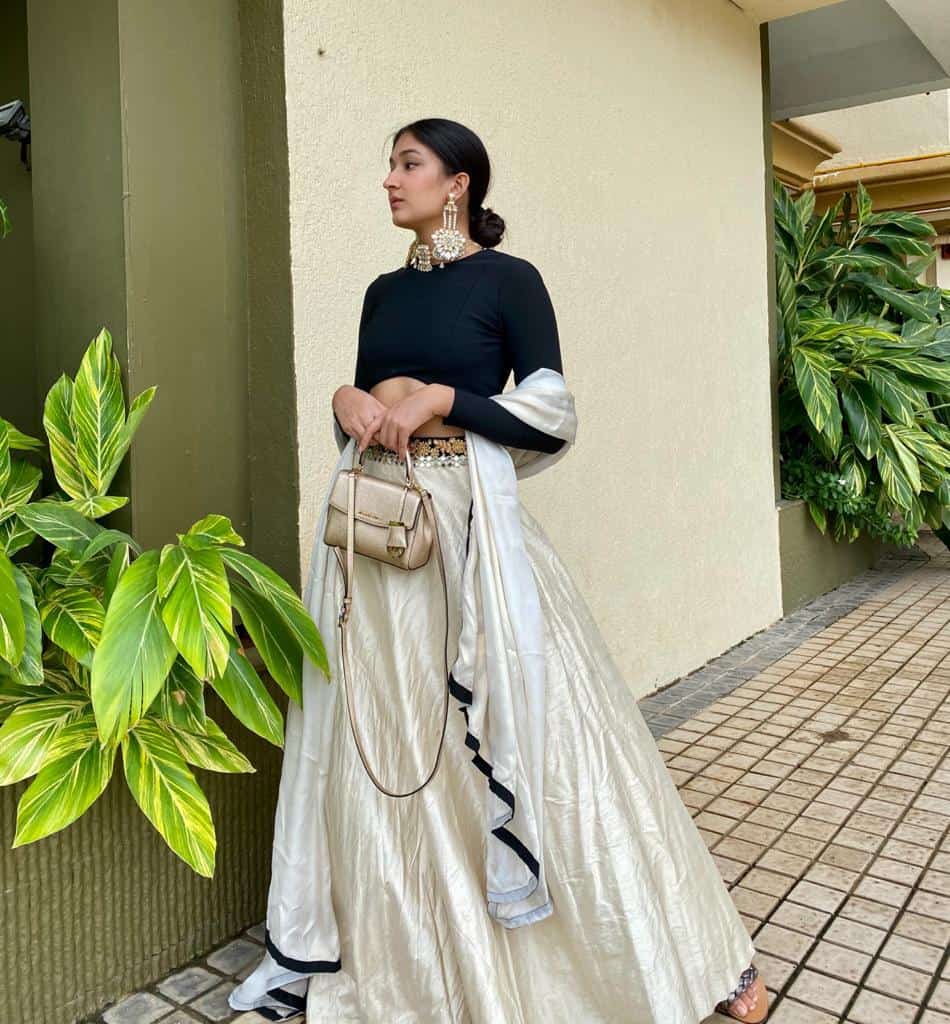 ThinkRight.me: Catering to the luxury fashion market, have you noticed a shift in consumer preferences for more sustainable or eco-friendly fashion?
Sakshi Goel: Yes, this was one of the factors that drove us to start Rent N Flaunt in addition to making luxury fashion affordable. We realized millennials and Gen Z are not afraid of questioning their buying patterns and realigning them.
Minimalism is eagerly catching up in India after taking Europe and the USA by storm. Also, the reality of fast fashion slowly unearthing, because of the menace it causes the environment and also the unethical ways of their operations. Today's consumer is becoming more mindful about what they consume, and after the pandemic, this revolution is only rising.
ThinkRight.me: Many of the fast fashion luxury fashion brands are steering towards sustainable fashion, what is your take on this?
Sakshi Goel: We think it was bound to happen sooner than later. If you're not quick on your feet with your business and strategy, you'll perish. Also going sustainable is the need of the hour.
As consumers are becoming highly aware, they aren't afraid to question and try alternatives like thrifting, rentals, upcycled products, etc. One has to get out of this induced myopia and be more realistic and future-centric to survive in the constantly evolving fashion space.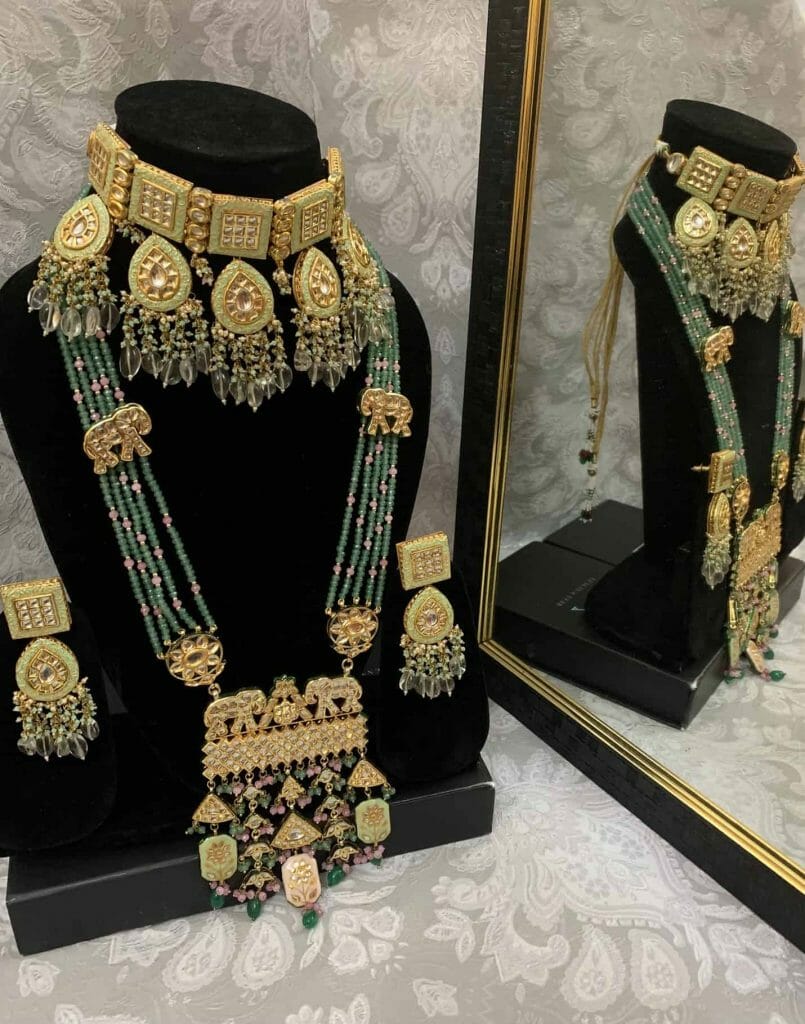 ThinkRight.me: How does Rent n Flaunt maintain the sustainability aspect of the brand along with staying on top of the latest luxury fashion trends?
Sakshi Goel: Rent N Flaunt has sustainability grounded in its core business plan. We work on the idea of a shared economy. We consider ourselves as a big wardrobe of premium designer accessories that can be accessed by millions of women across India. It is sustainable in the way that it reduces dependency on mass production and is also conscious of our consumers' pockets.
ThinkRight.me: How has the Covid-19 Pandemic, all the no-contact rules affected the business? And how have you managed to pull through it?
Sakshi Goel: Rent N Flaunt is a lockdown baby, so it was of paramount importance for us to prioritize the sanitization and safety of the accessories. Apart from this, since we are essentially a rental company, we were very particular about the look and feel of the products. Our research showed that even if the consumer is renting a piece, they'd expect it to look new. Hence, from the very start, we were keen on excellent packaging and impeccable presentation.
Apart from that, we saw a surge in demand for bridal and wedding accessories. People weren't able to go out to shop for their wedding accessories, so we bridged that gap. But while the lockdown was on, subscription-based rental didn't work for the same reason as people weren't stepping out of their homes. In contrast, when the lockdown was lifted, we saw a surge in subscription-based rental as well as a surge of outdoor events that people rented our accessories for, especially handbags. Around that time itself, we launched our handbag subscription owing to the increased demand.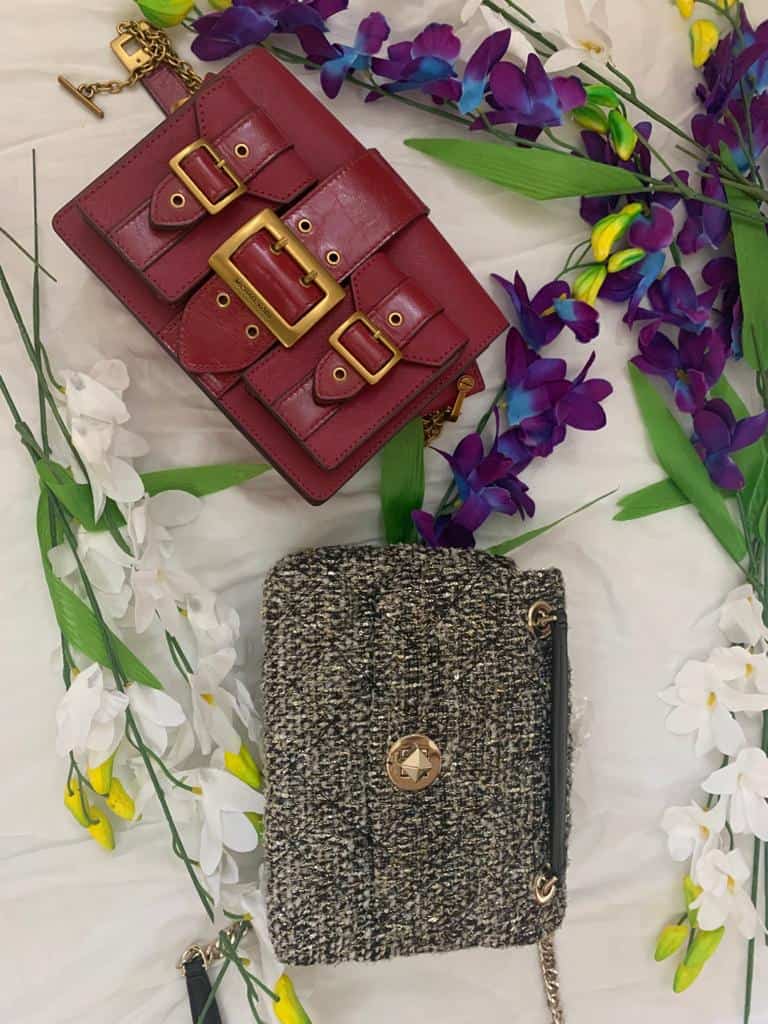 ThinkRight.me: How does Rent n Flaunt support the minimalistic and sustainable lifestyle? Is there a specific routine that you follow as a brand to promote it?
Sakshi Goel: A minimalist lifestyle encourages you to possess less and indulge in mindful consumption. It asks you to differentiate between your needs and wants and prioritize things that you absolutely value.
We wanted to solve a dilemma for women who wanted to be more conscious but also wanted to express themselves through their style and fashion. That's where our platform hit the mark.
We allow fashionistas to express their style by renting out accessories instead of purchasing them. This reduces dependency on mass production and promotes circular fashion. While one can slay in style with Rent N Flaunt, they don't have to do that at the cost of the planet.
We are proud that sustainability is something that's imbibed in our core business belief. Moreover, in our marketing and digital campaigns, we ensure that we spread awareness about the need to be more conscious and sustainable.
ThinkRight.me: What is your long-term vision for Rent N Flaunt, especially in the sustainable living market?
Sakshi Goel: We have twofold objectives:
1) to make luxury affordable and
2) to make our customers recognize rental as an alternative to buying.
The race to catch up to ever-evolving trends and the mindless consumption triggered by low prices courtesy of fast fashion has spoiled us all as customers. This has to change if we want to remove the fashion industry from the list of most polluting industries. Making alternatives like rental fashionable is an absolute necessity. This is exactly what we are aiming to do, make a behavioural shift, and we are quite positive we can bring a change.
Read more: Top 5 Quick And Healthy Recipes For Family Meals
Like & Follow ThinkRight.me on Facebook, Instagram, Twitter, and Telegram to stay connected.