Trained Dogs Rescue Earthquake Survivors in Turkey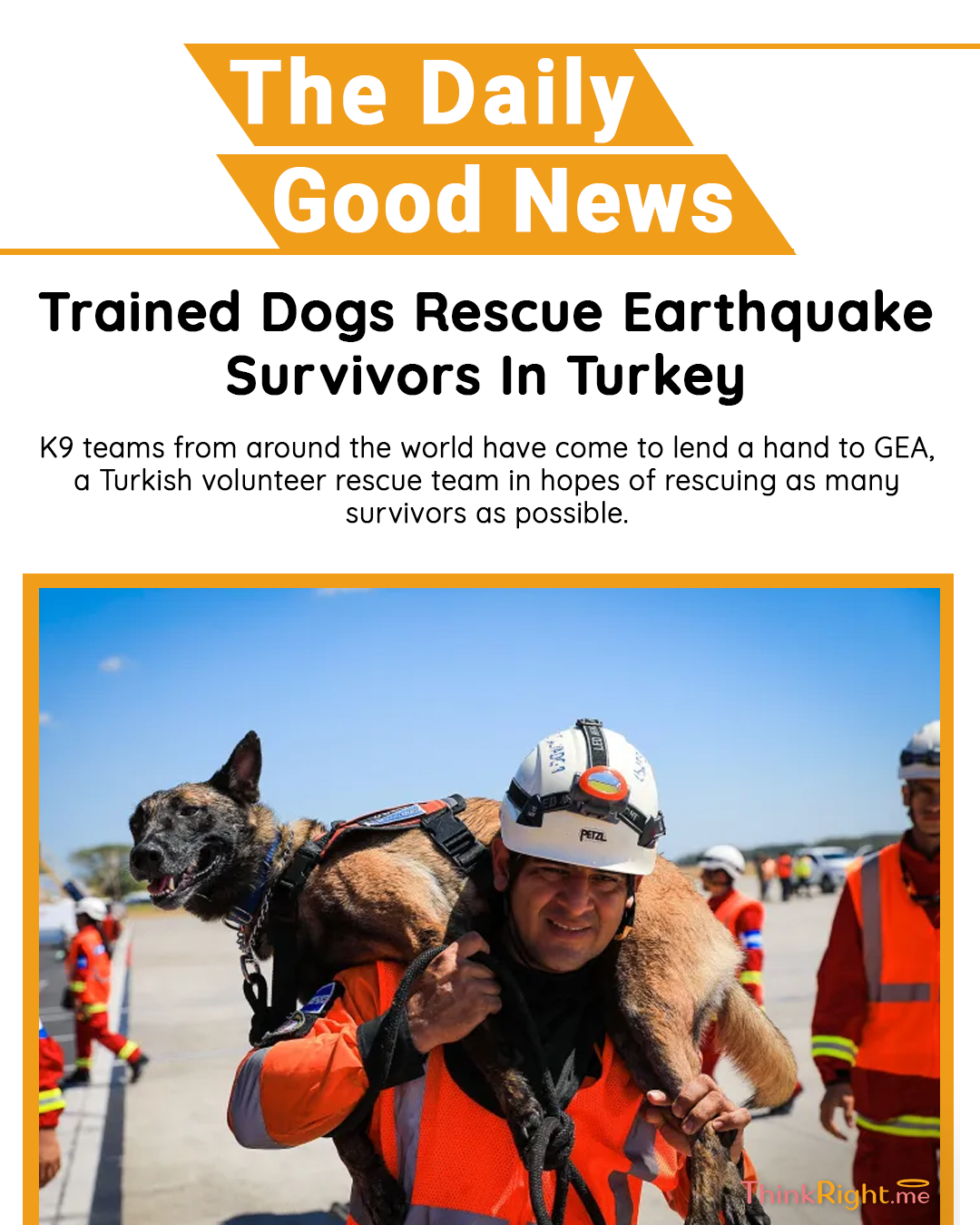 A group of K9's, specially trained dogs trained to assist forces, came from different countries to volunteer in the rescue of victims of earthquakes happening in Turkey. The Turkish K9 teams were in need of the much-welcomed rescuers who located victims by scent alone in desperate missions where buildings as high as 14 storeys collapsed, making it difficult to locate survivors by sight or sound.  
The local GEA team, an all-volunteer search and rescue team, and the Swiss K9 volunteer team REDOG worked together in the Turkish city of Iskenderun. The canines are taught to locate a human scent, stand there, then bark obnoxiously to notify their handlers to the location. The results are then confirmed by releasing a second dog. The dogs employed by REDOG, a volunteer team from Switzerland, in Turkey which include Labradors, German Shepherds, Belgian Shepherds, Border Collies, and Golden Retrievers, have up to seven years of experience participating in rescue operations and have assisted in the recovery of survivors following disasters in Japan, Nepal, and Albania. 
Navjot Sawhney Gives Free Washing Machines To Refugees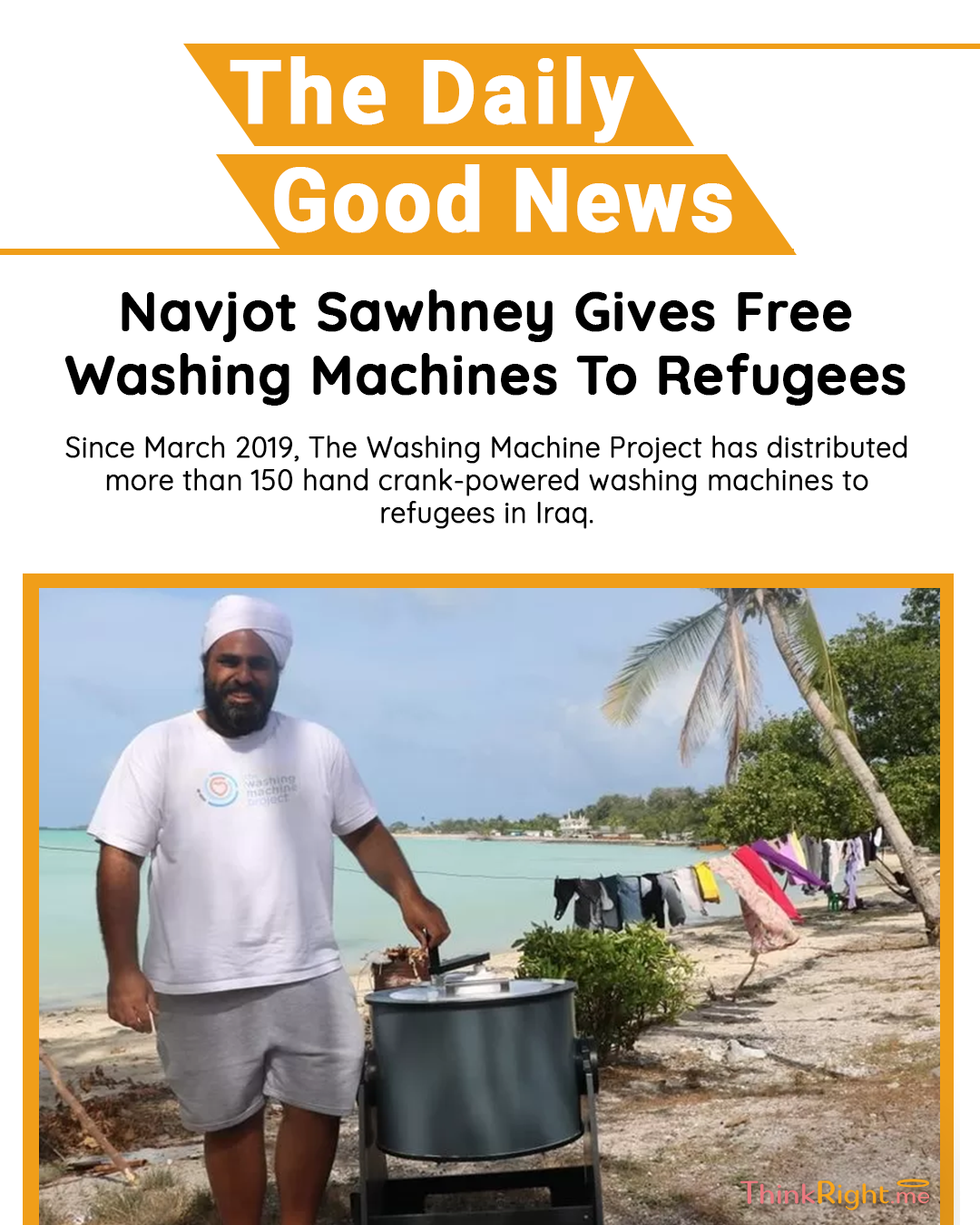 After witnessing a neighbour straining to do the laundry while living in India, Navjyot Sawhney came up with the idea of the washing machines. Mr. Sawhney has received a Points of Light Award from the Prime Minister of UK, which honours community champions, charity leaders, and volunteers. The equipment is meant to be speedier and more efficient than hand washing garments while also being considerably simpler to operate. According to Mr. Sawhney, about 300 devices have been distributed in locations such as refugee camps, schools, and orphanages. Iraq, Lebanon, and Uganda are just a few of the nations that have received the devices. The machines were made for people in developing nations, but as people in the UK and the USA struggle with the Cost of Living Crisis and skyrocketing energy costs, their demand has grown. There is no electricity used; the machines are manually cranked. 
Apsara Iyer First Indian-American President, Harvard Law Review
A second-year student at Harvard Law School, Apsara Iyer has made history by becoming the first Indian-American to hold the role of the president in its 136-year history at the prestigious Harvard Law Review. Former US president Barack Obama is Iyer's notable predecessor who also held this position. With her thoughtfulness, warmth, fierce advocacy, and remarkable intelligence, she has impressed everyone. Iyer joined the Harvard Law Review after participating in a "write-on" competition and before this, she was involved with the Harvard's Human Rights Journal and the National Security Journal at Harvard.  
Delhi's Big Fat Indian Wedding: A Sustainable Dream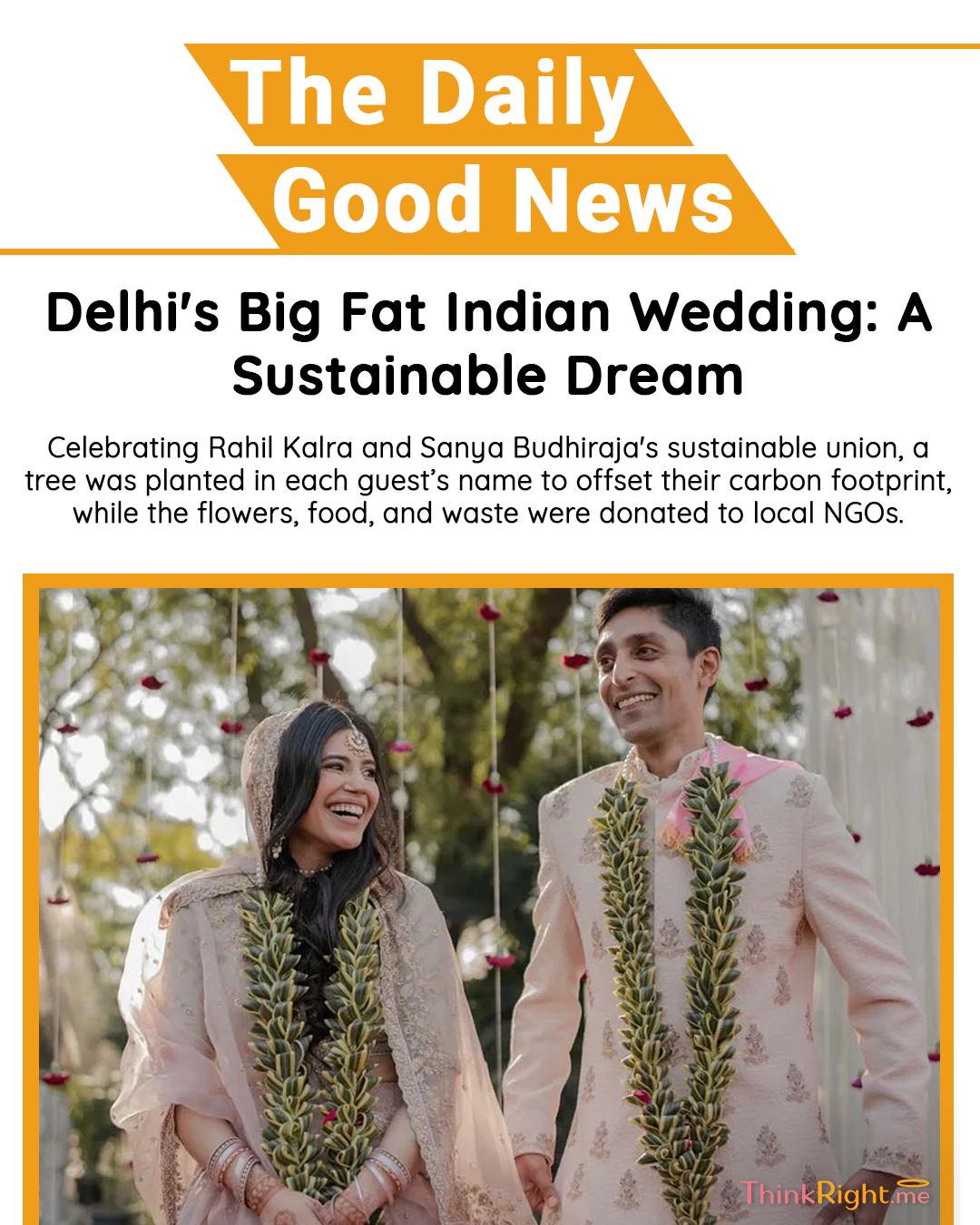 With minimal décor of jute overhangs, mason jars full of flowers, and rustic worn out tables and chairs, Sanya and Rahil's wedding was a package of beauty and sustainability. Their wedding's leftover food was donated to the Noida-based non-profit Robin Hood Army, which fights hunger. The masses of flowers were purchased from a market in Fatehpur Bari, Chattarpur, and they were also given to the NGO Nirmalaya, where they were crushed and pulped to made into Incense sticks. A plant based menu full of north Indian cuisine was curated. Rahil and Sanya claimed they were the first among their friends to practise zero waste, before sustainable living became twisted into a variety of shapes that are now appealing to the market. To lessen each guest's carbon footprint, a tree was planted in their name. The visitors received the location and coordinates of the tree planted in their honour. 
Antill Creations Give Old Tires A New Life As Playgrounds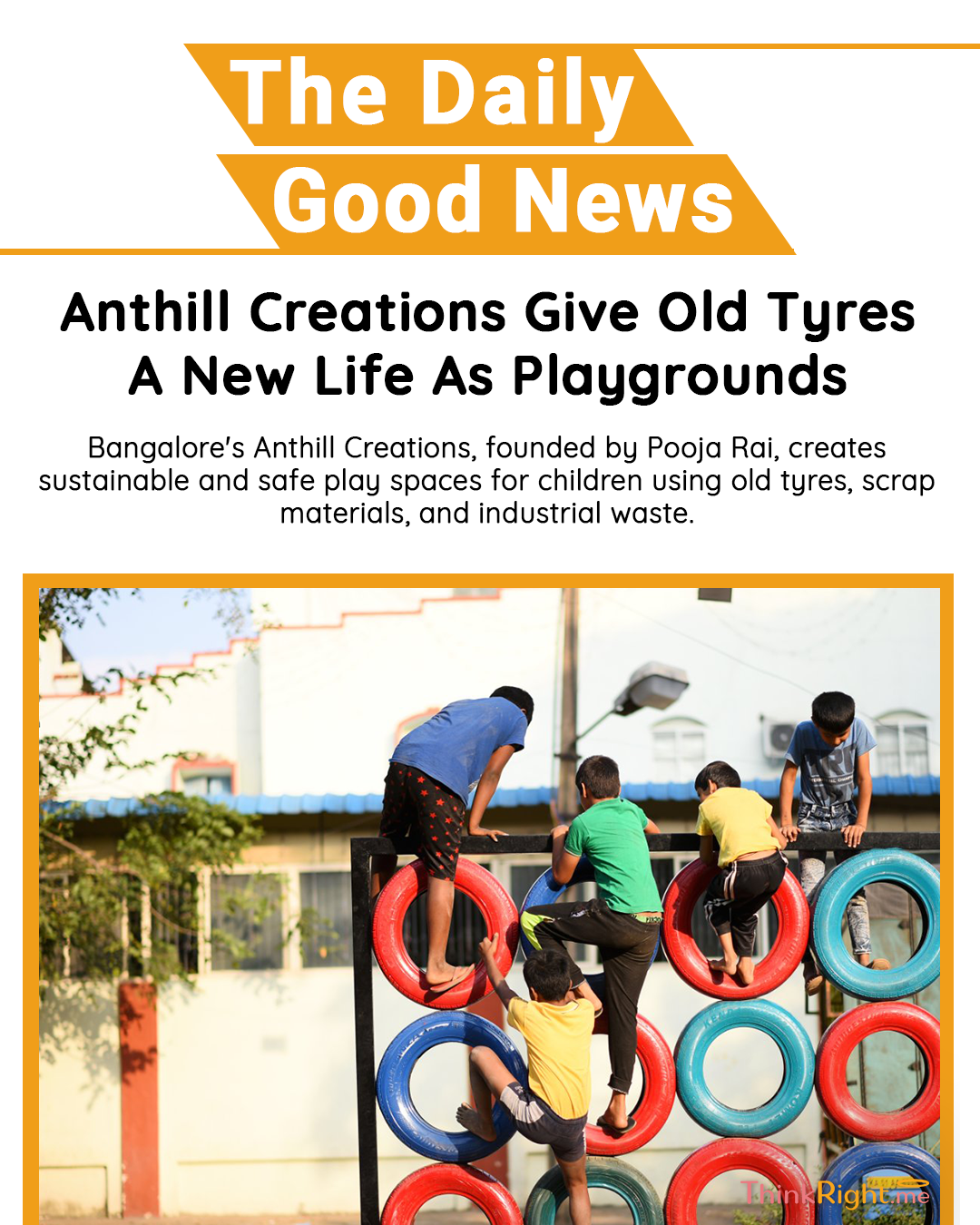 "Anthill" in Bengaluru has gained some popularity for creating playgrounds for kids made out of leftover materials, usually eco-friendly and regional. IIT Kharagpur alumna Pooja Rai, an architect by profession, and her team have now made it their mission to give underprivileged kids the space they need to fully experience childhood. Anthill's mission has been to help underprivileged kids who are denied access to traditional schooling because of the digital divide. Anthill built playgrounds from junk that included swings, see-saws, and animal figurines. They were able to construct 284 playgrounds during COVID-19, which contributed to the new project's success. In addition to educating children, Anthill has also improved the standard of living for local craftsmen who construct rides, animal sculptures, tyre benches, etc. By involving them in the plan, the team also benefited rural areas. 42% of the play places that the organisation constructs come from the local communities. 
Read More: How To Use The Power of Visualisation To Create Your Reality
Like & Follow ThinkRight.me on Facebook, Instagram, Twitter, Pinterest and Telegram to stay connected.