India's women are on a roll, shattering gender stereotypes and carving out their own destiny. Ankita Shah, 35, is one such woman who waded into this male-dominated sector to become Ahmedabad's first specially-abled woman rickshaw driver.
She quit her job as a call centre executive and has been driving a rickshaw for six months now. A BA in Economics, Ankita is the eldest among five siblings and hails from Palitana. But why this job? She barely made ₹12,000 working a 12-hour shift at the call centre. Besides, she had to constantly shuttle between Ahmedabad and Surat after her father was diagnosed with intestine cancer, for his treatment. And, getting leaves frequently was a problem, while the income wasn't enough. This is when she decided to quit.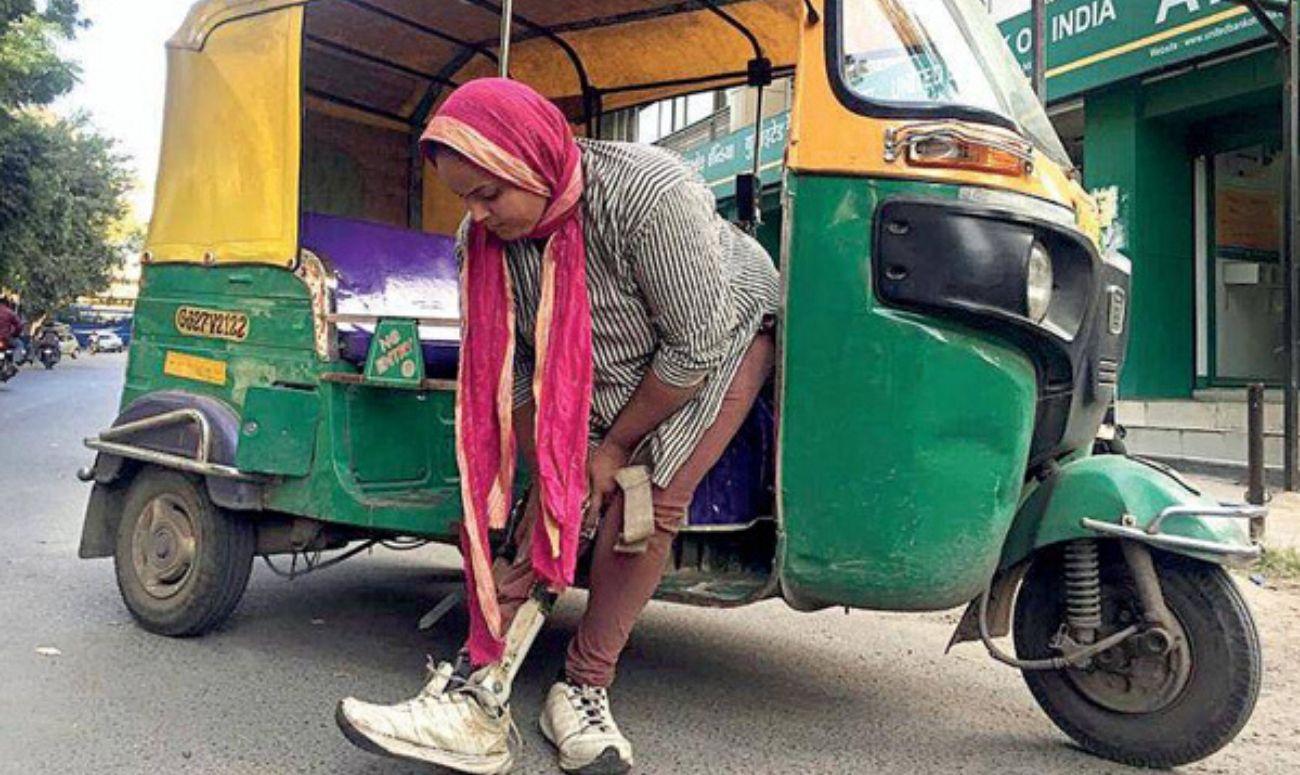 Ankita's tale started from an early age when she had to get her right leg amputated due to polio. This disability was cited as a major concern by most employers and so she couldn't easily get a job. Determined to improve her financial condition to be able to pay for her father's treatment, she decided to drive an autorickshaw. It was challenging and also frowned upon by people, but Ankita turned a deaf ear to all of this. She took the training in driving an auto rickshaw from a friend, Lalji Barot, who was also physically challenged and drove a rickshaw as well. Ankita's rickshaw is customised with a hand-operated brake, which makes it convenient for her to drive. Today, she ferries it for seven to eight hours, earns up to ₹20,000 per month and provides for the necessary help for her father's treatment.
Recently, India also got its first woman Navy pilot, Sub Lieutenant Shivangi Swaroop. We are proud of such women and commemorate them for their courage, determination, and the fierceness with which they lead their lives. As says Lalah Deliah, "She remembered who she was, and the game changed."
ThinkRight is now available on Telegram. For handpicked stories every day, subscribe to us on Telegram
Read more: How To Deal With The Constant Feeling Of Being Overwhelmed At Work
Like & Follow ThinkRight.me on Facebook, Instagram, and Telegram to stay connected.