What value does 1 rupee really hold in today's day and age? How many of us actually know of anything that can be bought for just 1 rupee in the market? But for the needy people of a small town of Erode, about 500km from Chennai, one simple man is making their one rupee count and in the best way possible – by providing them with a healthy and wholesome meal of rice, curry, sambar & rasam for the past eight years.
Words that made a difference
Eight years back, V. Venkataraman came face to face with the reality of the poor people who were struggling for each meal of the day when a poor woman, wife of a man admitted in the hospital near his small restaurant in Erode, wanted to purchase 6 idlis for 10 rupees from him. Since idlis were not available that day, Venkataraman asked the lady to buy 3 dosas for 10 rupees. The lady refused because she wouldn't have been able to feed her family with just 3 dosas. Venkataraman understood her plight and gave her 6 dosas for 10 rupees. That day, the lady's concern struck a cord with Venkataraman and he decided to do something about it.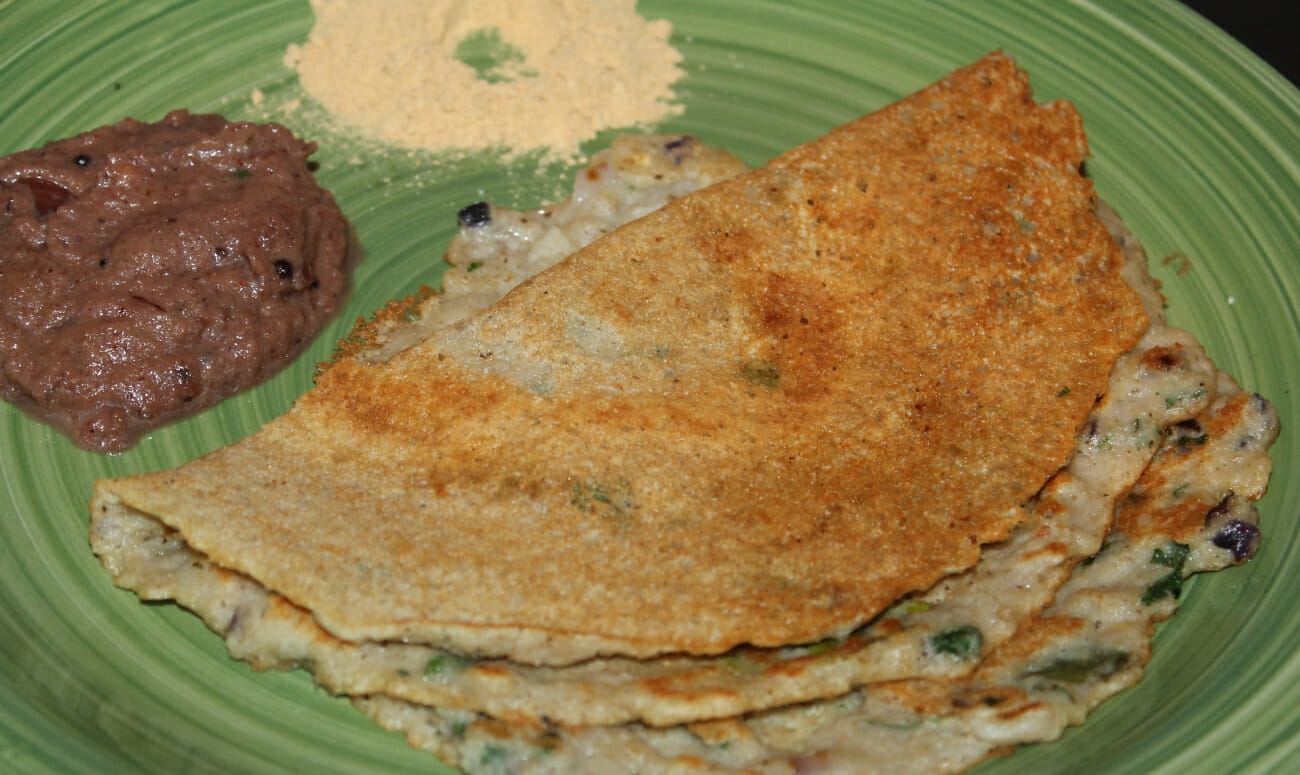 A visit to the hospital
Venkataraman, along with his wife, visited the hospital thereafter and realized that while the hospital provided food for the ailing patients, the same was not done for the relatives. Most of the relatives were daily wage earners and spending even 10 rupees on food was also an expense. This is when he decided to give a token amount of 1 rupee to the neediest people. Today, Venkataraman gives away 70 tokens each day, which includes breakfast, lunch, and dinner.
How expenses are tackled
Venkataraman earns his living and also subsidizes the token Re 1 food with the income of his restaurant, which is almost never enough. Venkataraman also relies on the donations he sometimes gets from other people who support his cause. Apart from this, his yoga-instructor wife's earnings are also used up. He has two daughters, one of who is studying B.Tech and who almost missed out on the opportunity to pursue the course because her parents weren't able to meet the fees required. But things worked out when Ramakrishna Math in the city stepped forward and took care of the fees after seeing Venkataraman's noble deed.
From a humble background himself, Venkataraman has seen the ugly side of poverty and understands the issue at hand. Even though his financial status and that of his business is not good, he still wants to continue giving food to the underprivileged.
Venkataraman is serving humanity regardless of his condition and he is a truly a noble soul. When we forget our minuscule problems in front of the bigger picture, this is when humanity truly wins and such people shine brighter. Help a poor person today; you too can have a glimpse into Venkataraman's determination to keep going.
READ MORE: YOU ARE NEVER TOO YOUNG TO BRING ABOUT A CHANGE
Feature Image: THE HINDU