In every walk of life, women are redefining the meaning of "power". Emotions like compassion, empathy, kindness, and forgiveness that were once seen as feminine are being revisited as essential ingredients for a balanced state of mind; for success and even happiness. TRM's biggest source of inspiration in this aspect has been our incredible TRM women masters who are not only shaping the future of mindfulness and transforming how we view a balanced life, but many are doing it while juggling a happy family life.
As we near Women's Day, we take inspiration from our TRM masters and highlight their successful journeys so far.
TRM Women Masters & Their Successful Journey In The World Of Mindfulness
1. BK Shivani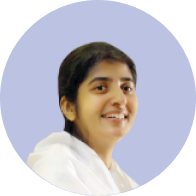 BK Shivani, the globally renowned spiritual guide and mentor, has helped shape ThinkRight.me's identity as a mindfulness-first platform. The practical and logical solutions that she provides to modern-day problems have touched the lives of many. She strongly advocates that positive thoughts have the power to transform our lives.
2. Vidisha Kaushal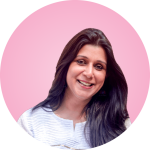 A sound healing and life mastery expert, Vidisha Kaushal has successfully led several sound healing sessions and webinars that have improved the lives of TRM members. She takes you on a transformational journey through powerful sound healing meditations. Her own tryst with bell's palsy many years ago led her into the world of healing and the power of the mind.
"An MBA from the UK with 13 years of experience in the corporate world, it was in the world of mindfulness that I found my true calling. As a woman, I find myself deeply fulfilled in sharing my natural gifts of wisdom, intuition, and ability to nurture people. It is an industry where I can do that. I can be myself, and instead of hiding my gifts, I can leverage the feminine qualities that source has blessed me with. Being able to help hundreds & thousands of people to heal & transform their lives from all over the globe – what can match that feeling!"
3. Ira Trivedi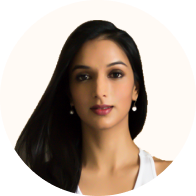 A well-known name in the world of yoga, Ira Trivedi is a bestselling author and has a trail of yoga television shows and prestigious awards for her work. She was on the team that led the first International Day of Yoga in New Delhi and is the founder of Namami Yoga, an organization that teaches you the power of changing your life with yoga.
3. Nishtha Bijlani
A yoga expert and wellness counsellor, Nishtha Bijlani left the corporate world behind to embrace the world of yoga. Trained in counselling therapy and REBT, she experienced a life-changing transformation herself which motivated her to guide others on the path of yoga. She has now been doing this for 8 years, helping and guiding people to make permanent lifestyle changes for a healthier and happier life. In addition to teaching within Mumbai, she has also travelled internationally for multiple yoga workshops and was one of the masters featured in ThinkRight.me's collaboration with The Leela Palaces, Hotels & Resorts.  
"Being a woman is not all black and white. It is a complete colour palette if I may say so. We have wide ranges of our emotions and we have the courage to express them. We often underestimate our strong inner feminine energy. This energy is capable of surpassing a lot of obstacles.
"Yoga helped me to rediscover my strength as a woman. Something which had always been innate. Being a businesswoman on the path of yoga requires dealing with all kinds of people. I have learned to be assertive yet kind. I have learned to help without overextending myself. I have learned that no matter what people may say that could make you second guess yourself, nobody does you better than you!"
4. Natasha DS
A certified trauma sensitive yoga therapist and wellness expert, Natasha has been practicing and teaching yoga and meditation for over 15 years to adults and children from all walks of life. Understanding a crucial need for children to feel secure within themselves and in the world outside, she aims to help our young listeners learn how to pause, reflect, rest, and start over. Her goal for children is to inculcate in them the idea of a friendly universe, a safe world, and a positive worldview.
"Wellness for a woman in today's world, to me, screams one word – Agency. The capacity to have the power and resources to fulfil her own potential. To consciously, willfully write her own story and take full responsibility for her actions towards herself and others. As part of an evolving Wellness industry, with wholesome platforms such as Thinkright.me, I'm here to reshape the idea of conventional beauty and restrictive social constructs, to bring in the idea of mental well-being, emotional safety, self-reliance and healthy relationships.
"For a long time, we've been fed a certain kind of messaging that hasn't encouraged core values like confidence, autonomy and self-worth. Women are natural leaders, caregivers and trailblazers. We've come a long way, no doubt. But we've got big strides to make and it's about time."
5. Sabrina Merchant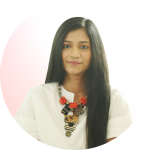 An internationally certified yoga teacher and happiness coach, Sabrina connects first and foremost with being a mother. Her goal is to transform the yoga teaching experience and connect children with their minds and bodies to transform their life. With a 200-hour yoga teacher training certification under her belt, her capsules are designed to fire up young minds and calm little hearts. They are inspired by her interactions with her daughter and focus on children's fundamental emotions, helping them express and dissipate each of them.
"A nurturing instinct comes naturally to most women and probably that's what makes us great teachers. My yoga and mindfulness journey as a teacher started because of my daughter. Being a yoga and mindfulness teacher for kids, my motto is to empower kids with lifelong tools for good health and liberation. It has been the most fulfilling journey of my life and when I go to bed every day, I am grateful for the larger ecosystem that made it happen for me."
7. Diksha Lalwani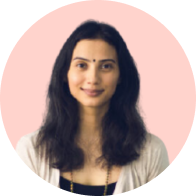 Diksha Lalwani has trained at the Sivananda School of Yoga (Kerala and Uttarkashi) and has been a meditation and yoga teacher for the past 8 years. She says, "With all the yoga I practiced and taught, meditation came as an organic extension to my yoga journey. My classes, hence, are a combination of asanas, pranayama, and meditation."
8. Ameeta Menon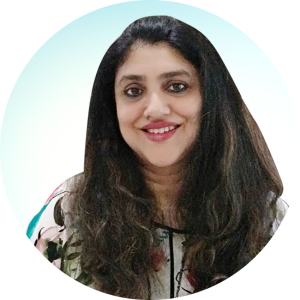 Ameeta Menon is a Life Transformation Coach and an Integrated Holistic Practitioner. Using Indian wisdom in her teaching methodology, she has curated unique and effective wellness programs for institutions, corporations, and even sports academies. She is well versed in a wide range of techniques like Theta, Reiki, Ho'oponopono, an ancient Hawaiian practice, trauma release exercises, deep breathing, and meditation. Her goal is to assist in the process of an individual's internal transformation and to support this ideology she has founded a well-being initiative called Healyam.
9. Sneha Desai
Sneha Desai is a Yin Yoga expert who has dedicated many years to finding fun and innovative ways of sharing her knowledge of this lesser-known form of yoga. She started her yoga practice in 2004 under the guidance of her mentor Shilpa Ghatalia, at Yogshakti in Kuala Lumpur and has obtained her RYS 400 Hours TTC. She has also done her certification for Kid's Yoga. Sneha started teaching Yin Yoga in 2004 and has expertise in Integrative Yoga, Restorative Yoga, and Yog Nidra.
"Mindfulness is not a matter of gender, it's a matter of being present and aware in the moment. As a master and teacher in the mindfulness industry, my experience has been truly humbling. It is a privilege to witness the transformation and growth of individuals who embark on this journey with me. I am constantly reminded of the power of presence, compassion, and self-awareness in fostering positive change. Mindfulness is not just a practice, it is a way of life that brings clarity, joy, and fulfilment. It is my honour to share this gift with others and to be a part of their path towards greater well-being and happiness."
10. Ritu Gupta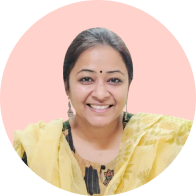 Ritu Gupta is a practicing Life Coach and a well-known name in the holistic living and wellness industry. Her mission is to help people grow out of their limiting beliefs, unlock their potential, and inspire them to re-align their inner compass towards love and happiness. She is a practicing Past Life Regression Therapist, Heal Your Life Teacher (India), Master Practitioner-Neuro Linguistic Programming, and a certified Coach and Reiki Master.
"In my work as a Mindfulness Coach, over the past decade, I have witnessed a quantum shift in the way people perceive self-work. It is heart-warming to see it influence the masses, specifically women, who are choosing to actively pursue self-discovery and self-empowerment. As a female master and teacher, while I see the industry to be fairly gender neutral, in my personal experience, being a Woman Master / Mentor / Coach / Teacher certainly helps women to feel safer and place their trust, thus, inspiring this beautiful work of mindfulness to reach every home, transforming lives, from children to the elders alike."
11. Behzad Randeria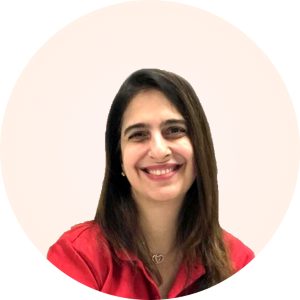 Behzad believes in using the power of meditation to help people boost their confidence and productivity in their personal and professional lives. Her exclusively curated guided meditations help people enhance their quality of life and strengthen the power of their minds.
12. Trisha MS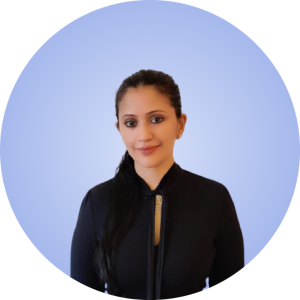 A specialist in therapeutic yoga and meditation, Trisha has been teaching yoga for the past 16 years. She conducts stress release workshops for leading corporates, enhancing their personal and professional potential. She was featured as the face of the Times of India's Yoga series and has released 4 yoga albums. With the help of yoga therapy, healing, and neuroplasticity, Trisha has changed and continues to change the lives of many.
13. Mona Doctor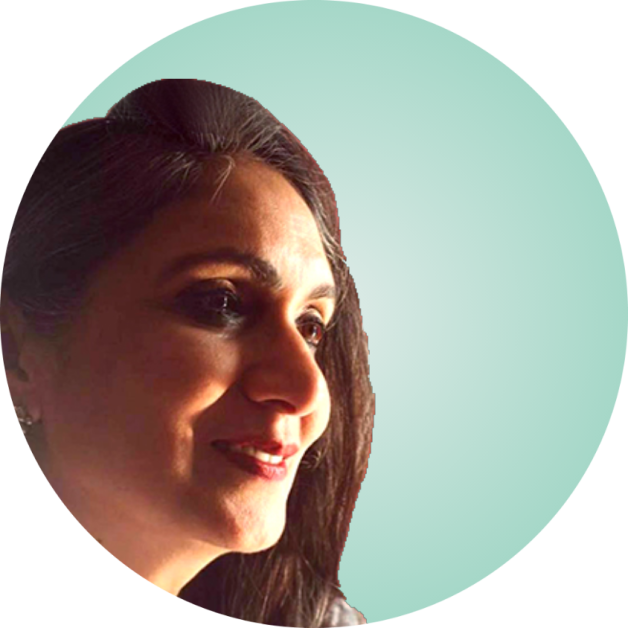 Mona Doctor is a certified practitioner in several disciplines of healing arts and specialises in helping people return to balance and uncover their hidden brilliance. She is also a strong believer in natural, traditional, and energy medicine, and is the co-founder of Integral Space, a centre for holistic well-being in Mumbai.
14. Shivali Bhammer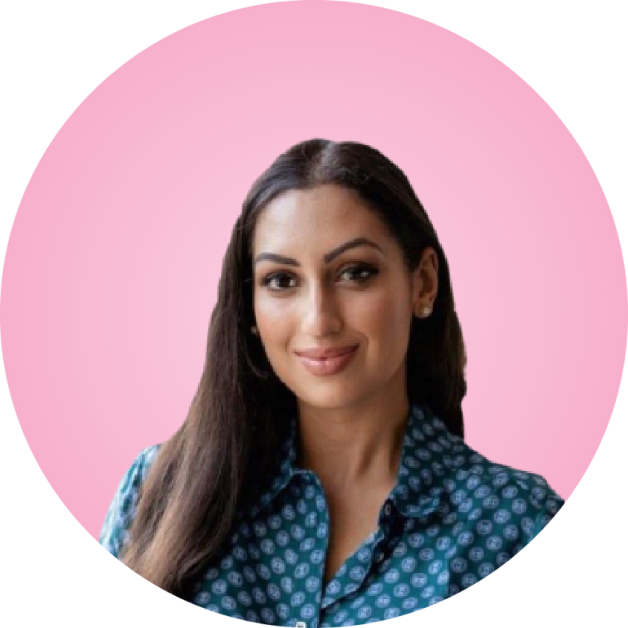 Motivational speaker, singer, actor, writer, equity derivatives broker, Shivali Bhammer established herself as the youngest devotional singer at the age of 22, after giving up her career in equity trading. Today, she is all set to become one of the youngest female Indian motivational speakers. Her eloquent talks are inspirational with the ability to instil a sense of purpose in the audience.
15. Benaisha
Part of the duo Rishaad and Benaisha, Benaisha is the co-founder of Cocoon Academy, a school that promotes the goal of bringing reality-bending yoga and meditation to people. The duo wants to make the dharma of modern wellness as easy and accessible as possible, and conduct workshops in India, UK, and Singapore for the same.
16. Lucia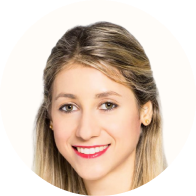 Lucia holds a master's degree in psychology and is a holistic psychotherapist, emotional and mental well-being coach, and a Kundalini yoga instructor. Her aim is to empower individuals to achieve a state of mental and emotional well-being, by fusing together Western and Eastern spiritual practices.
17. Nejra Bkran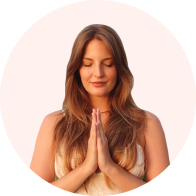 Nejra is a certified Mindfulness-Based Stress Reduction (MBSR) Trainer who guides people on reducing suffering and distress, increasing well-being, and building mental resilience by cultivating a mindful way of life. She has been practicing yoga and meditation for 10 years and is on a mission to help her clients on their personal development journey by teaching them the healing power of meditation.
18. Shruti Shah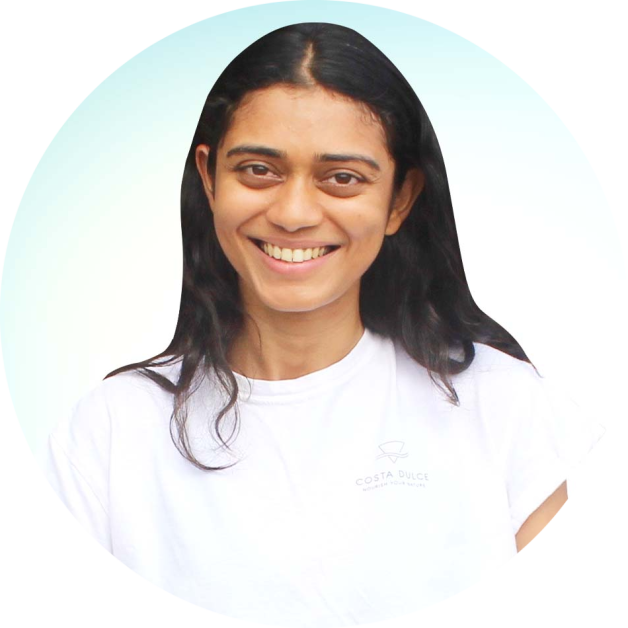 Shruti Shah, an E-RYT 800 hr Yoga Alliance certified teacher from Byron Yoga Centre, Australia began practicing Iyengar Yoga in 2011 to find a deeper mind-body connection. She enjoys combining gentle flow asana practice with meditation and breath-work in a creative and playful way, making yoga accessible to all while encouraging mindfulness. Shruti also specialises in yoga retreats and dance meditations all with the aim of re-establishing a deeper connection within ourselves. She has curated a series of short "Mini Breaks" that you can practice anytime during the day to help relieve anxiety and reduce stress.
"As a female master and teacher in the mindfulness industry, my experience has been both challenging and rewarding. While mindfulness has gained popularity in recent years, the industry is still gradually growing in the country. However, I am fortunate to be part of a community of like-minded individuals who support and uplift each other. Seeing my students develop their own mindfulness practices and witnessing the positive impact it has on their lives has been incredibly fulfilling. I am grateful for the opportunity to share this powerful tool with others and to be a part of a movement towards greater mindfulness and well-being."
19. Pooja Nidadavolu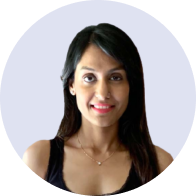 A certified Hatha Yoga teacher from the Sivananda Yoga Vedanta Centre, Madurai, Pooja has been helping yoga practitioners, beginners, children as well as older people with her specialised programmes. Being in the marketing and business world for almost a decade, Pooja found her balance in life through yoga. Her classes are a combination of pranayama, asana, and relaxation, which ensure holistic healing.
"Mindfulness has been a popular concept in the west for a while now but in my experience, this still needs more awareness among people in India. While mindfulness is not too far away from meditation, in fact, the practice of meditation, asana and pranayama are tools that help us live mindfully. As a teacher I have had a mixed experience – someone people have heard the term mindfulness but aren't aware of how it works while others are very keen to learn and take small steps in their everyday life to become more mindful."
Read More: Women's Day 2023: 8 Indian Women Entrepreneurs We Look Up To
Like & Follow ThinkRight.me on Facebook, Instagram, Twitter, Pinterest and Telegram to stay connected.