Santana Murmu was only 14 when she got married. Her hope of becoming a teacher crushed forever, like the dreams of thousands of other child brides in our country. Fate was on Santana's side, giving her a chance to continue her education. After four years of marriage, her husband realized and understood her desire. An early marriage ended the education of females for most child brides but Santana Murmu showed she was made of sterner stuff. With her husband's support, this courageous girl decided to break the barriers that prevented her from following her dreams.
DREAMS LEFT BEHIND
Santana hailed from a tribal village in West Bengal where scant attention is paid to a girl's education. Her father ignored his daughter's ambition of becoming a teacher but funded her elder brother to finish his Masters. Santana was forced to drop out of school in class 8.
WILL AND DETERMINATION
Despite being a mother of two, Santana beat the odds with her husband's support and is pursuing her dreams. Other young brides had to abandon their dreams and learn how to manage their households.  Santana walks 3kms daily, from Kushmandi village in South Dinajpur district to Manikore High School, entrusting the care of her children to her husband and in-laws. She says, "I am very excited. I am the senior-most in the class now and they look up to me with a lot of respect. All I want is to be a teacher and fulfill my dream."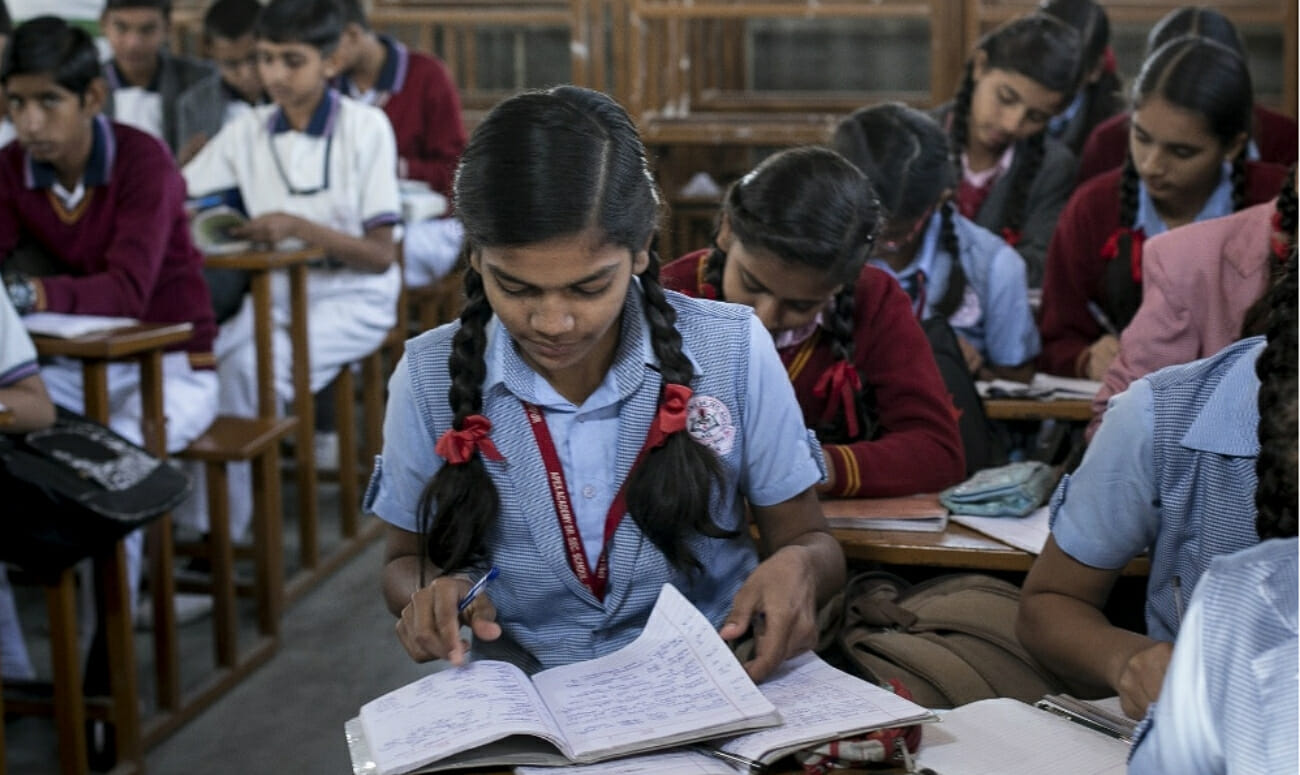 HUSBAND'S REALIZATION
A daily wage labourer, Santana's husband, Gobind Hemram, supported her throughout her journey along with members of child rights NGO, Child In Need Institute (CINI). Hemram dropped out in the 5th standard but revealed he is proud of his wife. He realized his wife's life would have been better if they were not married early adding, "Education and health are very important and so I am supporting her."
HOPE FOR THE FUTURE
Reflecting on the past, Santana said, "One day I was told I was getting married to someone. It happened suddenly and I could do nothing to stop my marriage or continue my studies. But, now I have convinced my husband."
Today, Santana is not only pursuing her own education but is actively working towards ending child marriages, which includes sharing her story at the UN General Assembly last year.
READ MORE: AN ALL-BOYS SCHOOL BENDS ITS RULES TO ADMIT A GIRL