Most eleven-year-old boys are busy playing video games, sitting in front of their computers or hanging out with friends, but Kamal Kishore Das is different. The Guwahati boy displayed courage in the face of adversity, when he jumped into a fast-flowing Brahmaputra river, to rescue three people from drowning after their boat capsized.
BOAT ACCIDENT
Kamal had just dropped his grandmother at the opposite river bank and was returning home along with his mother, aunt, and other passengers. The boat hit a pillar, which collapsed, overturning the boat. Urged by his mother, Kamal swam to safety before realizing his mother and aunt had not made it to shore.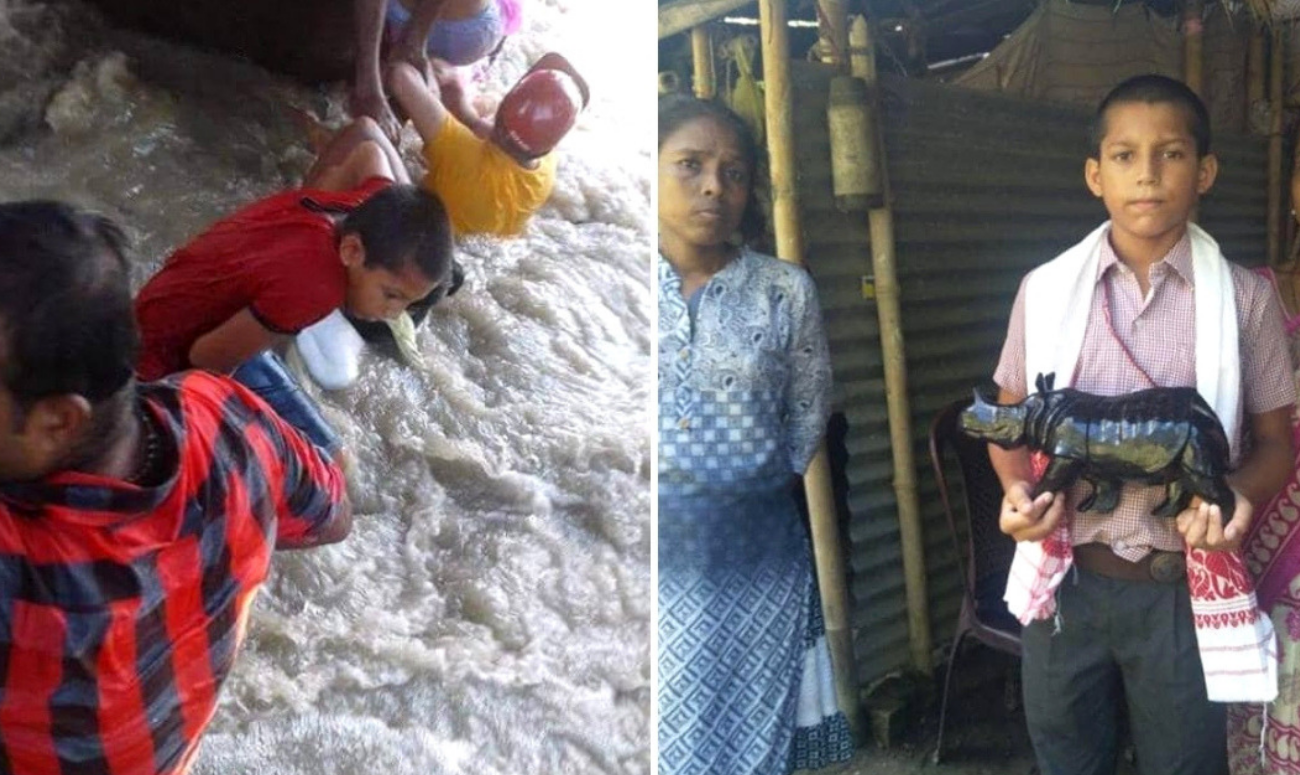 HEROIC ACT
The class 6 boy from St. Anthony's School did not think twice. He jumped back into the river and managed to save his mother and aunt. However, even though he got hold of another passenger and her baby, but the baby slipped from her grasp, and she jumped back to rescue her child. Kamal regrets he could do nothing to prevent them from drowning. Kamal relived the entire incident in an interview with The Sentinel.
FELICITATIONS
A report in DNA blamed malfunction in the overcrowded boat's engine, which caused it to hit a rock in the river. India's Home Minister, Rajnath Singh, praised Kamal for his bravery and courage.
Kamal had a choice and decided to save others at the risk of his own life. His bravery is truly commendable, and inspirational for all young boys to emulate.
READ MORE: IIT SCIENTIST DECIPHERS THE ZIKA VIRUS
Image: The Better India