At 96, not only is Dr. Sivaramakrishna Iyer Padmavati one of India's oldest female heart specialist, but she continues to practice and treat patients. Known as the God of cardiology by her colleagues, the veteran doctor, has been honoured with the Padma Vibhushan and Padma Bhushan. She set up the country's first cardiology clinic and created the first cardiology department in an Indian medical college. Padmavati has dedicated over 60 years of her life to treating heart-related ailments.
A girl from Burma
Born in Burma, Padmavati grew up in Mergui, with an excellent academic record in school. She was the first woman student at Rangoon Medical College earning many accolades upon completing her MBBS, including the best outgoing student. Post her studies, Burma was attacked by Japan. during World War ll. The women of her family fled Burma (Myanmar) and settled in Coimbatore. Her father and brothers remained behind and only joined them after the war ended. Once the family was reunited, Padmavati continued her education in England. She became a fellow at The Royal College of Physicians, London, and the Royal College of Physicians, Edinburgh.
Working with pioneers
Padmavati moved to the US to continue studying, under the guidance of Dr. Helen Taussig, at Johns Hopkins University. Taussig was a renowned name in the field of modern cardiology. Padmavati later trained under Dr. Paul Dudley White, at the Harvard Medical School in Boston, who is better known as the father of modern cardiology. Padmavati also trained under Swedish scientists who pioneered the concept of the echocardiogram.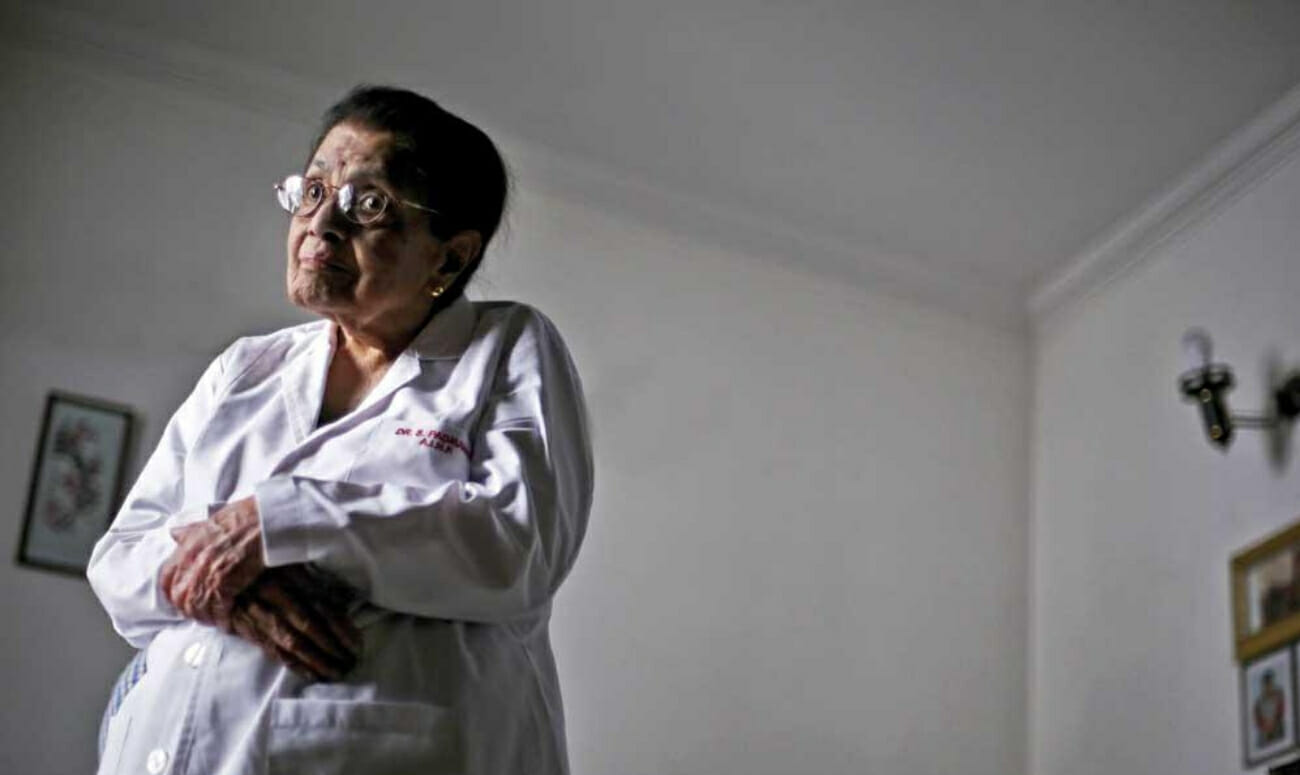 Career in India
Though keen to start practicing in the US, Padmavati first decided to try her luck in India and thanks to the then health minister, Rajkumari Amrit Kaur, she accepted a position as lecturer at Delhi's Lady Hardinge Medical College. Within a year, she was promoted to Professor of Medicine. Padmavati did most of her research at the college. She realized how much she could learn and absorb outside the restricted world of textbooks. Her research at the college got her many accolades. She went on to set up India's first catheterization lab.
In 1967, Padmavati became the director and principal at New Delhi's Maulana Azad Medical College. She began the cardiology department at MAMC as well as at G B Pant hospital among other accomplishments. After her retirement in 1981, Padmavati helped set up New Delhi's National Heart Institute. She worked hard to create awareness about cardiovascular diseases across the country.
Staying updated is the key
Padmavati still trusts her eyes and ears while treating patients but also believes in the importance of keeping abreast with the latest technological developments. She stays updated and current by being a prolific reader. Padmavati is known for her belief in non-invasive surgery. She insists medicines should not enslave people. Despite her advanced age, she still works 12 hours a day, five days week. She swims daily, something she started while she was a girl in Burma and attributes her health to genes, luck and hard work.
Dr. Padmavati is a true legend in her field and an inspiration for cardiologists across the globe.
READ MORE: JAMIA STUDENT SETS A BENCHMARK BY BAGGING THE HIGHEST PACKAGE IN THE UNIVERSITY'S HISTORY
Image: THE HANS INDIA