Himalayan Haat is a social enterprise that was started in 2014 by mother-daughter duo Indira and Divya Chowfin. It is based on their farm in Pauri Garhwal, Uttarakhand.
How did it all begin?
Soon after they lost their husband/dad who had been farming there for decades, they realised that there was no real market for the produce that farmers grew there. The produce was either sold for a pittance or consumed by the family or simply distributed.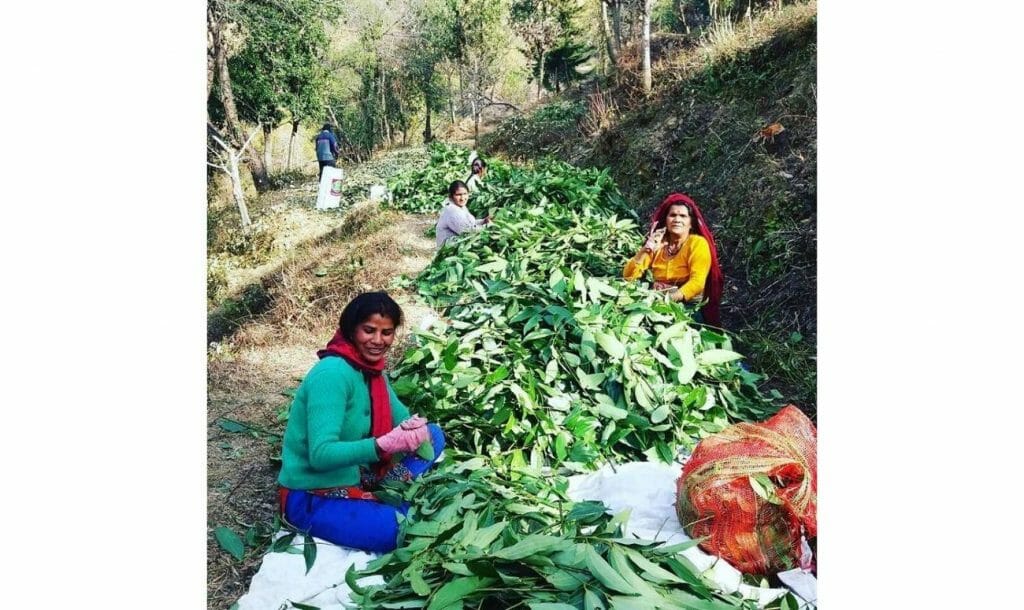 In an attempt to change that, they decided to sell fresh produce from their farm, supplemented by their naturally grown local produce to make artisanal homemade products.
Today they make and sell a wide range of seasonal preserves, sauces, juice concentrates, pickles, herbal infusions, and herbal salts.
How are the women benefitting?
The rural women in Pauri are the heart of this whole project. Garhwal has a huge problem with alcohol where most women have alcoholic husbands. Every household has stories of neglect and hardships.
But these women proved that they are bigger than any adversity. Everything from harvesting, cutting, chopping, canning, and packaging is done by these ladies. Indira don's the chef's hat and everything is made in their home kitchen in small batches without any additives, colours, chemicals or preservatives.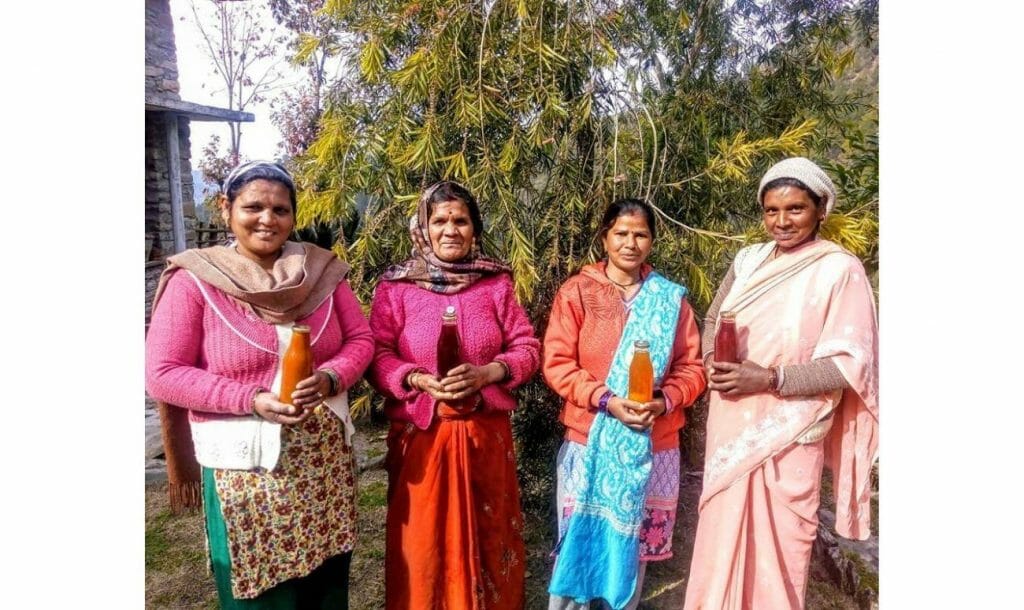 Himalayan Haat aims to revive the natural farming practices, while also being the driving force of socio-economic change in the area.
What are the challenges they face?
Today, they are working with limited a limited number of women from their home kitchen since they cannot accommodate more. Also, due to the limited storage, they are unable to buy more local produce from the villagers. Help them grow their business so that they can multiply their social impact and give more women and the opportunity to grow and empower themselves.
For this, they want to convert an old (60ft*20ft) shed into a community centre and kitchen. This will enable them to accommodate more women, buy and store more produce and arrange health camps for the ladies and their families. Conduct workshops about hygiene, natural farming, and the environment.
How can you help?
Click here to know about their donation campaign and support their cause.
ThinkRight is now available on Telegram. For handpicked stories every day, subscribe to us on Telegram
Read more: Easy Ways To Save Money In Your Daily Life
Like & Follow ThinkRight.me on Facebook, Instagram, and Telegram to stay connected.