"Teachers affect eternity, and no one can tell where their influence stops". A teacher is one of those people who inspires not just one or two people at a time, but an entire generation. Sometimes, the generations to come, too. To be a teacher isn't as easy as it seems. It requires a high amount of consciousness as the pupils grow up to become what they learn from their teachers and surroundings. A teacher is perhaps one of the most selfless beings to be existing. A teacher not only gives away all the knowledge that he/she has but also guides the students on the path of becoming a better person who can contribute to the wellbeing and growth of the society and the country. Teachers' Day is just around the corner. Let's remember a few of the famous teachers in history of our country who not only contributed to the welfare of our country but also inspired thousands of lives with their actions and teachings.
Nissim Ezekiel
Sahitya Akademi Award winner, Dr. Nissim Ezekiel is the name who changed the face of English literature in India. With an excellent command over English, Nissim Ezekiel decided to influence and inspire more people to take up English as a language, post-colonization. He is also responsible for the establishment of Indian English Poetry in modern India. Talking about his career, he was a teacher and Head of the English Department at Mithibai college. He was also a guest faculty at the University of Leeds and the University of Pondicherry. He inspired thousands of young minds there. Nissim Ezekiel has contributed a lot in making the Indian English writing is what it is today.
APJ Abdul Kalam
Better known as the 'Missile Man' of the country, Kalam serves as an inspiration to a million. Kalam, who served as the 11th president of India, also led India through the greatest Space Research revolutions. Before being a teacher by profession, Kalam has always been a teacher by choice. Hailing from a family that barely had enough resources to fulfil their needs, Kalam always knew the importance of education. After he completed his Engineering in Aerospace, he soon joined DRDO as a scientist. Following which he worked with NASA, ISRO and on other individual projects. Kalam delivered several lectures at many Universities and institutes throughout his entire lifespan. Some prestigious institutes like IIM Shillong, IIM Ahmedabad, and BHU Banaras are a few to be named. In fact, he was so passionate about teaching that he took his last breath while delivering a lecture to the students at IIM Shillong. His words, "Let us sacrifice our today so that our children can have a better tomorrow," clearly prove how great of a teacher he was, and he'll remain forever.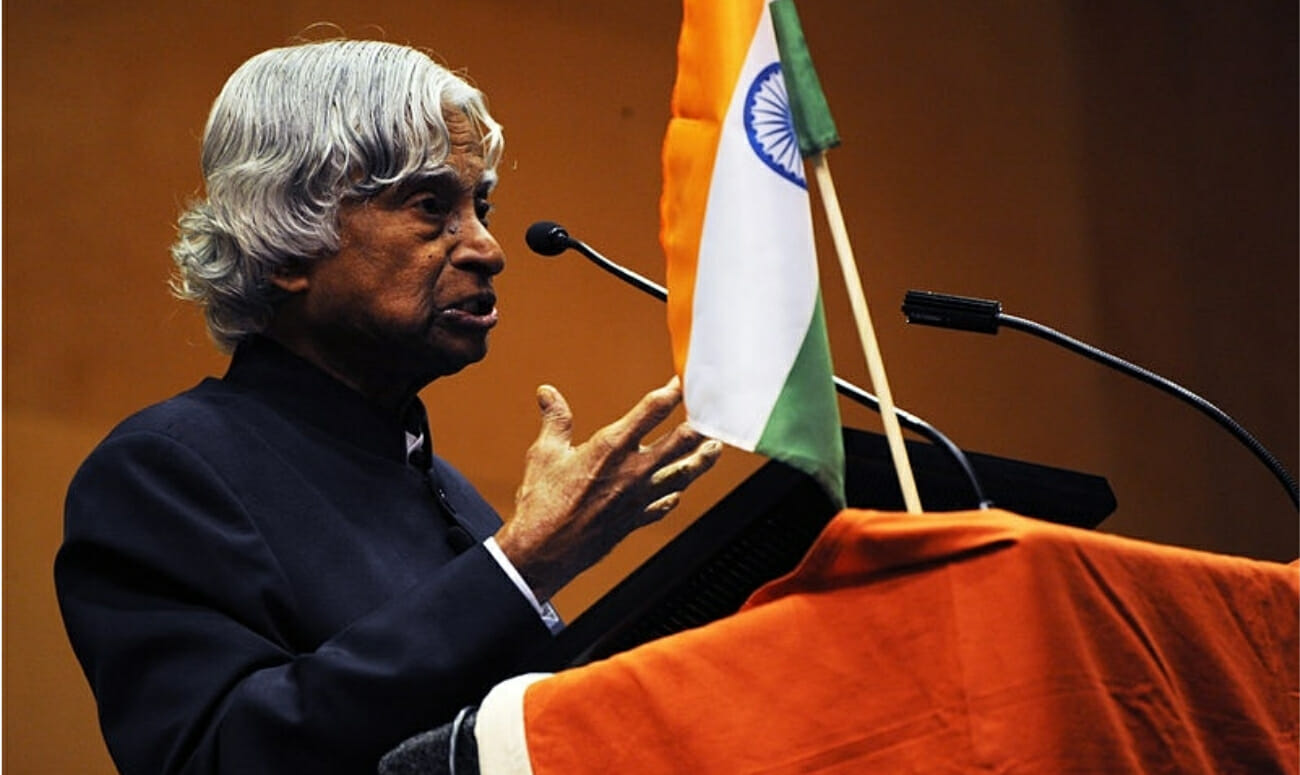 Swami Vivekanand
A monk, a spiritual leader and one of the most powerful orators of the country, Swami Vivekananda serves as one of the most idealistic teachers too. His life and career track can be referred to as a very good source of learning. While he was only a dedicated professor of Sanskrit, his principals and beliefs in life could be regarded as the learnings that he has left behind for the world to learn and adapt. He also established institutions like Ramakrishna Math; Ramakrishna Mission; Vedanta Society of New York. Swami Vivekananda travelled across the lengths and breadths of the nation as well as the world, to deliver lectures on spirituality and Hinduism. Not every teacher teaches only academic. Some of them teach life lessons. Swami Vivekanand is one of them.
Dr. S. Ramakrishnan has truly said, "True teachers are those who help us think for ourselves." A teacher is that selfless being who gives in their everything in making us a better person and shaping our future for the good. We salute all the teachers around the world and let them know that their efforts will no longer go unrecognized.
READ MORE: GROCERY STORE EMPLOYEE SETS A BENCHMARK FOR KINDNESS