Deepika Kumari is all over the news right now, owing to her remarkable victory in the World Cup Stage 3 in Paris. She pulled off a hat-trick of gold medals with her stellar performance. But this very girl, who has given India a reason to be proud, has had her fair share of obstacles on her way to success.
Hailing from Jharkhand's Ratu village, which is approximately 15 km from Ranchi, was this 12-year-old tribal girl; for whom aiming and shooting was limited to hitting mangoes with stones.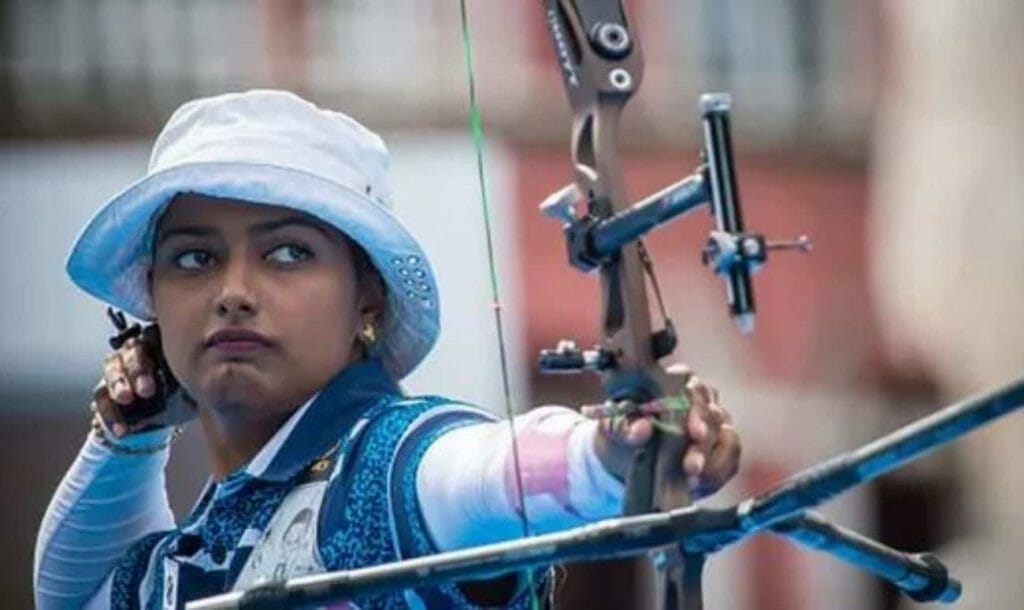 Deepika, never actually wanted to become an archer, leave that alone, she didn't even know what archery was. But, it is astonishing how the Universe lays its cards, as it was the prospect of free food that made her enroll in a sports academy in Seraikela. She requested the administration to give her three months before they let her out. The result? A year later she got selected by the Tata Archery Academy in Jamshedpur, where she was trained and sculpted to win.
She comes from a humble family, where her father is an auto-rickshaw driver and her mother's a nurse, but poverty wasn't her only challenge.
She had to overcome overwhelming odds to make a life for herself. At an age where most of the girls in her neighbourhood were married off, Deepika was world number 1, with two Commonwealth Games gold medals, and a tie in the world record at the age of 18.
The name of the 2017 documentary in which she starred, 'Ladies First' is the result of her question, "Why don't they say, 'ladies first' in education and sports?" Deepika believes that her journey will inspire young girls to find their breakthrough and make space for themselves.
Today, at 27, she recalls, "I did not pick archery; it picked me. All I remember is walking into an academy that teaches tribal sports and next thing I know, I'm being handed a bow and arrow carved out of bamboo."
With this hat-trick of gold medals in women's individual, women's team, and mixed team, Deepika has regained her position as the world number 1, a feat she first achieved in 2012.
The fire in her belly and an unquenched thirst for success allowed Deepika to claim her place in the 2021 Tokyo Olympics, where we hope she will triumph!
Read more: How Does Yoga Beat COVID Stress And Build A Happier You: Find Out With Yoga Expert Nishtha Bijlani
Like & Follow ThinkRight.me on Facebook, Instagram, Twitter, and Telegram to stay connected.